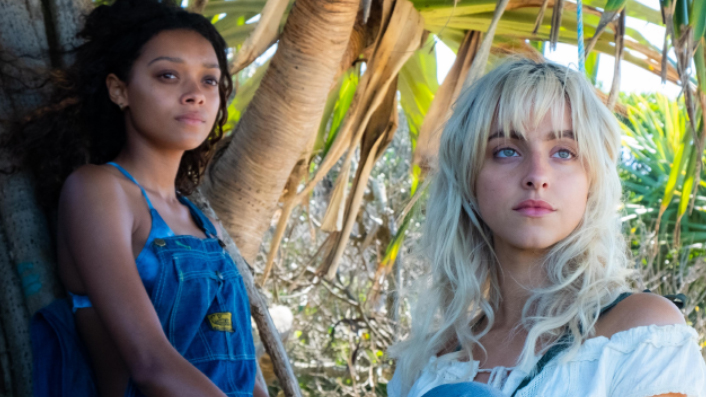 Glossy Aussie series Eden has cinematic aspirations to match its mystery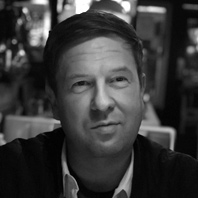 ---

The disappearance of a young woman exposes the hidden lives of a beach community in Aussie drama series Eden – watch it now on Neon. Cinematic aspirations, interesting performances and a certain level of horniness accentuate the mystery, writes Dominic Corry.
The various layers of truth behind a young woman's disappearance are revealed via multiple perspectives in glossy new eight-part Australian mystery drama series Eden.
We are introduced to the eponymous beach town via Scout (Sophie Wilde) a Julliard student returning home for a visit from New York at the beginning of the first episode. Scout's mum runs a wellness resort where people play tennis with no balls, so it's always Love-Love. Scout's mum is also pregnant to her hippy boyfriend, something Scout isn't all that happy about.
See also:
* Everything new coming to Neon
* All new streaming movies & series
The restless Scout reconnects with her enigmatic best friend Hedwig (BeBe Bettencourt), with whom she shares a complicated dynamic. We also meet their extended social circle as they hang at the beach. At a glance, in this setting, Scout and Hedwig and their friends are the kinds of kids you might expect to see on Home and Away. But Eden is not Summer Bay. It isn't even Yabbie Creek. These youngsters are a bit more representative of how people actually behave. And it's going to get them in trouble.
Throughout the first episode we meet Ezra Katz (Samuel Johnson), a city detective back in his hometown cop shop with his tail between his legs after a public fall from grace. He also has a historical connection to Scout and her mum.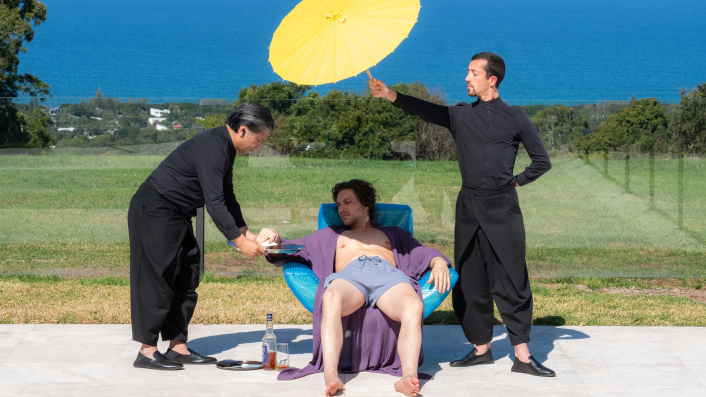 Then there's Andy Dolan, a handsome, successful-in-America Australian actor (he stars in something called Star Commmander), played by handsome, successful-in-America Australian actor Cody Fern, who got anointed by Ryan Murphy when the uber-producer tapped him to co-star in American Crime Story: The Assassination of Gianni Versace and multiple seasons of American Horror Story.
A hedonistic party at Andy Dolan's seaside mansion sees Scout and Hedwig get off their faces on drugs, which results in the simmering tension between them becoming physical in more ways than one. By the end of the first hour, both young women are missing, and one will stay that way.
Each episode of Eden takes the perspective of one or a pair of characters (the first is Scout's), and although the story keeps pushing forward, the show jumps around in time to fill out previous events from alternative points of view. Seemingly innocuous characters barely glimpsed in one episode have an expanded presence in subsequent chapters, and throwaway moments take on a greater significance as we learn their real meanings.
It's an ambitious storytelling gambit that requires a deft touch, but Eden executes it confidently.
Episode two is centered around Cora (Cassandra Sorrell) and Damien (Mark Leonard Winter), a dysfunctional couple from Scout's flight home who end up betting intertwined with Hedwig on the night of Andy Dolan's party. Although we see them briefly in episode one, there's no indication that they're as central to the story as they are eventually revealed to be. So pay attention.
Sign up for Flicks updates
The show comes from bloke-ily named Australian streaming service Stan, which generated the Wolf Creek and Romper Stomper TV shows in 2016 and 2018, respectively, and recently gave us teen pregnancy comedy Bump.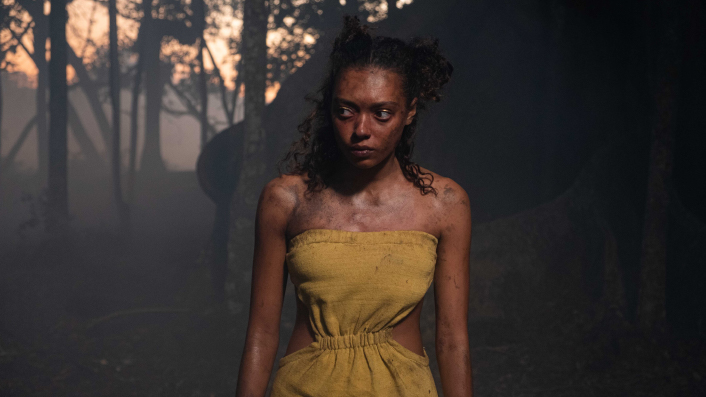 Although Eden isn't adapted from a movie, the show created by Vanessa Gazy (from an "original idea" by Deb Cox) has cinematic aspirations in its aesthetics. Which you could say about a lot of television these days, but there's a notable degree of sheen to Eden that makes it extremely watchable. There's a level of aesthetic slickness here that we have yet to fully achieve in New Zealand dramas, but we're getting close.
It should be noted that this Aussie show has no connection to the iconic Aussie mini-series Return to Eden, famous for its usage of the murder-by-crocodile plot device. It also has no connection to soft-porn soap Eden, a staple of Sky's covertly-accessed late-night programming in the early '90s. The new Eden is pretty horny too, however, with a lot of bodies colliding, sometimes more than two at a time.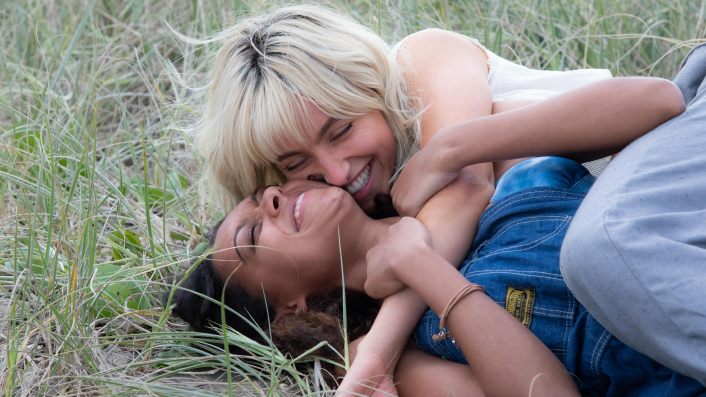 Wilde and Bettencourt are interesting actors, and both clearly have extremely bright futures on screen—enjoy them here before some prestige American TV drama snaps them up.
Although Fern's character seems to have wandered in from a random Bret Easton Ellis adaptation, there's something of a novelty to hearing the actor use what is presumably his natural accent. While Johnson, a prolific actor probably still best known to Kiwis for his leading role in the landmark Aussie drama The Secret Life of Us, carries a world-weariness here that will alarm fans of his earlier work.
They all contribute to a strong ensemble that expands as the series progresses, often in unexpected directions.