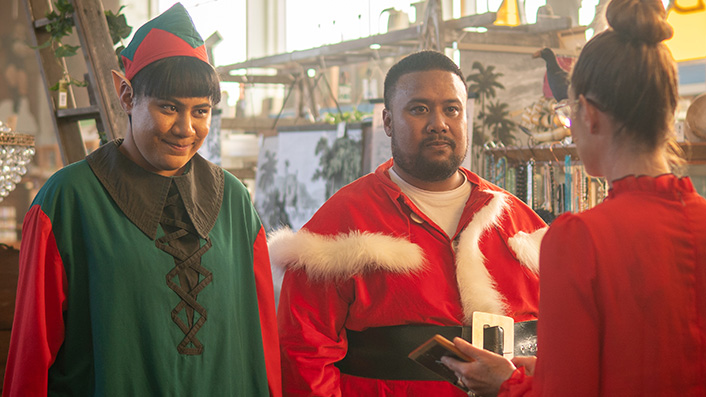 Mama's Music Box and the magic of Christmas movies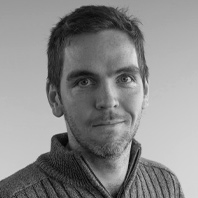 ---
Playing in cinemas with a special $10 price tag for Event and Hoyts, Mama's Music Box is a Pacific Island Christmas comedy from the makers of Take Home Pay following two grandchildren (Unaloto Funaki & Sieni Leo'o Olo) on a search for their grandmother's (Leiataua Lesā Yvonne Maea-Brown) music box. Liam Maguren explores the magic of Christmas movies and why this latest release fits the mould.
Christmas and movies share a similar kind of magic: they bring people together. So for a Christmas movie to work, it simply needs a festive flavour and something joyful that binds everyone in the room. For an all-ages family, that could come from last year's stupendous Klaus. For a den of dudes, it could be watching Hans Gruber fall off the Nakatomi building for the 47th time.
Ultra-cheesy holiday movies thrive this time of year, as proven by The Princess Switch: Switched Again being crowned Netflix's most popular romance flick of 2020. Call it a guilty pleasure watch or ironic viewing; if they still conjure up some sort of enjoyment, it gets a pass. Christmas is largely a criticism-free zone, after all.
See also:
* All movies now playing
* All new streaming movies & series
It's only when you get deeper in the junkyard of straight-to-streaming film releases that you start to see who's benefitted more from Christmas movies: white hetero people in red-n-green ugly sweaters. Think I'm exaggerating? I'm not.
Fortunately, Happiest Season expanded our holiday horizons by delivering a corny festive rom-com to the rainbow masses. Now we have Mama's Music Box, opening in cinemas to spread joy beyond Pākehā audiences by delivering a Pacific Island Christmas movie. And it couldn't be more welcomed.
Following up comedies Take Home Pay, Hibiscus & Ruthless, and Three Wise Cousins, self-funded super-siblings Stallone (director) and Abba Rose Vaiaoga-Ioasa (producer) took up an even mightier "self-inflicted" challenge with Mama's Music Box. With only 30 days to write, shoot, and cut a feature film from scratch, this film's mere existence is a miracle.
The film centres on Sam (Sieni Leo'o Olo), who's perhaps too old to be acting like she's a child, and her cousin Matai (Unaloto Funaki), who's perhaps too childish to be acting like he's The Man. They both adore their grandmother (Leiataua Lesā Yvonne Maea-Brown), so when she expresses how much she misses an old music box from her childhood, the pair set out to find it on Christmas Eve.
Unfortunately, that gives them only a single day to track it down. Worse still, it involves talking to estranged uncles and aunties who still haven't recovered from past mamae. It throws the holly and the jolly right out the window.
With its wholehearted emphasis on a younger generation attempting to reconnect their scorned elders, the Vaiaoga-Ioasas have effortlessly installed a Polynesian family-centric ethos into the framework of an all-ages Christmas movie. Seeing Matai dressed as Tongan Santa and Sam as his worker elf is an added bonus.
It works so well, in fact, that you'd swear it had been done before. If there were more backing for Polynesian filmmakers to make broad crowd-pleasers, maybe it would have.
Sign up for Flicks updates
Nevertheless, through this 30-day challenge, the team have pulled off a broad holiday movie worthy of the crowds it's intended for. However, the strain of such a challenge does reveal itself on occasions. At least, it's apparent to someone like me who watches way too many movies.
It's mainly in the technical details – pacing issues, the odd drab colour grade, a sometimes wobbly sound mix, a drawn-out scene that could have used more rehearsal time. You know, the type of details that buzzkill film nerds bring up at parties.
But the Vaiaoga-Ioasas would have known there'd be blemishes going into their moviemaking month of madness and they didn't make this film for The Criterion Collection. This movie is intended to carry the virtues of a Christmas movie over to Pacific Island audiences, and despite said blemishes, it succeeds.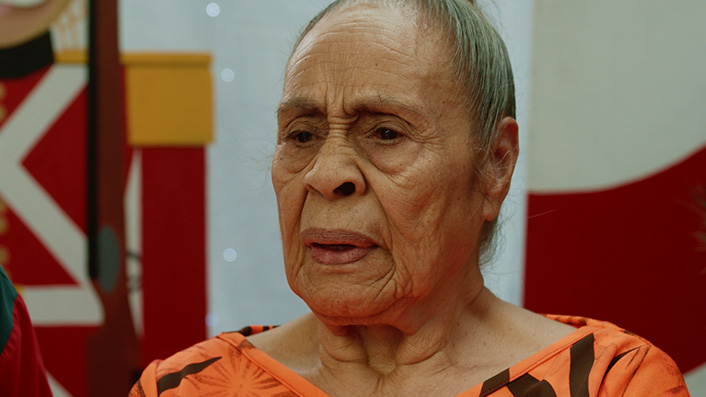 For one, a flurry of jokes caught me off guard, a lot of which came from the lovely Maea-Brown's Weet-Bix-dry delivery as Mama. Accused of playing favourites with Sam, Mama tells Matai: "I love you both a lot. The only thing is, you annoy me." I snorted so loud, a pig farmer could hear me.
Funaki also had me chuckling with his try-hard facade, especially when he attempts to step up to a Jason Mamoa-looking dude later on. As for the charming Leo'o Olo, well, I won't ruin the film's best line, but here's a hint: it involves a rowboat.
While it often entertains as a comedy, Mama's Music Box really shines as a Christmas movie with its conclusion. Despite its rough patches, the ending will surprise audiences. It will even move some to tears. Most importantly, it will bring people together.