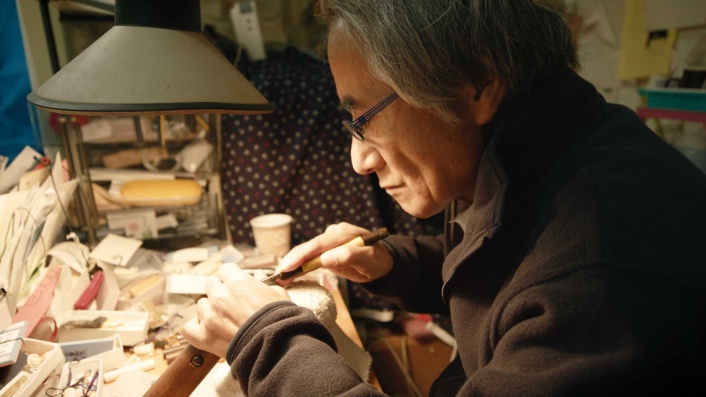 Jim Speers on Japanese whaling village doco Ayukawa: The Weight of a Life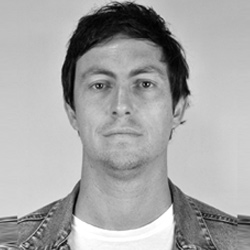 ---
A small Japanese town attempts to adapt to a post-whaling world in observational documentary Ayukawa: The Weight of a Life.
New Zealand directors Tu Rapana Neill and Jim Speers explore the inhabitants of Ayukawa in a new documentary playing Whānau Mārama: New Zealand International Film Festival . The fishing village benefited from the whaling boom of the 19th century, but now work has dried up and the population is in decline. Jim Speers tells us more.
FLICKS: Describe your film in EXACTLY eight words
JIM SPEERS: A portrait of Japanese whaling at ground zero.
How did you come to know the town of Ayukawa and its people?
Before travelling to Japan we thought we might take a wider approach and look at a number of places where coastal whaling occurs. Once we got to Ayukawa, its isolation, the central role whaling has had in the town and its experience with the Tohoku Tsunami made it seem enough of a subject on its own. Once we were there we were fortunate that people were prepared to talk with us.
Were the inhabitants welcoming of the documentary, and was there a process of earning their trust?
The people of Ayukawa were very generous, especially given how little we knew. Their experiences in past haven't always been positive: when it comes to being asked about whaling -they've felt misrepresented. Our aim, we said, was not to build a picture for or against whaling but to understand a little more about why it happens in Ayukawa, and what their history of whaling means to them.
The people we met see it as significant to their lives, central to their story, as a town and part of the way they relate to their environment.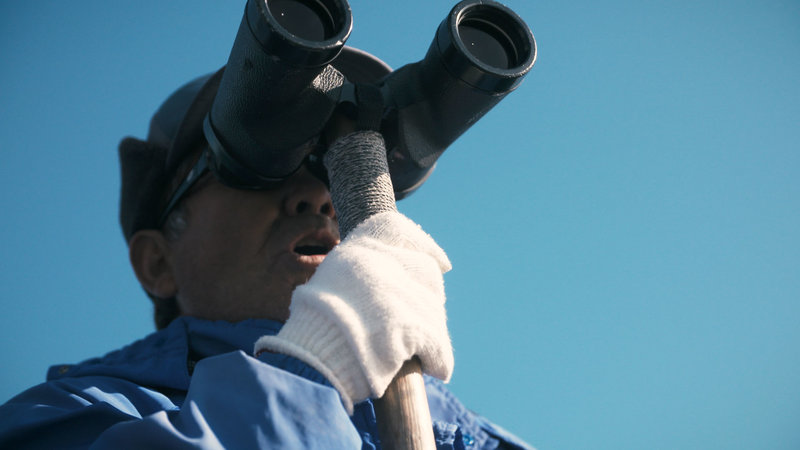 Much of Aotearoa is at risk of tsunami. Did making this film, and seeing the impact on Ayukawa, evoke thoughts of something similar happening here?
The Tohoku earthquake and Tsunami happened very shortly after the Christchurch quake, so there was a resonance there and the vulnerability they continue to feel in relation to nature made sense to us as New Zealanders. To be surrounded by water and to feel small in scale against wide horizons of ocean was also familiar.
Coming to rural Japan was a surprise, we'd spent time in the cities of Japan but not been to the country, we'd not expected isolation and the idea of a small community in such a populous nation is interesting. The people we met seemed to prefer space and being closely connected to their environment over what might be an easier urban life.
Were your views on whaling affected by spending time with people who relied on it?
Yes in that I have a better understanding of what it means for them and that's what we wanted to communicate. We're hopeful that the film might suggest there's value in hearing views that remain difficult and allowing for that difference of opinion to remain.
We were hoping to understand their perspectives and not make them seem odd. Perhaps more than anything we came away feeling that how one responds to change has a lot to do with how personally your life is affected by its impact.
During production, what was the biggest hurdle you had to overcome?
Understanding what people meant when they talked to us. It's a challenge that's not entirely solved by good translation; on the other hand we had a great run of luck with the weather.
For you, what was the most memorable part of this whole experience?
Being able to go into the homes of the people we spoke with
What was the last great film you saw?
Nomadland was the last film I really enjoyed at the cinema… not a controversial choice perhaps.