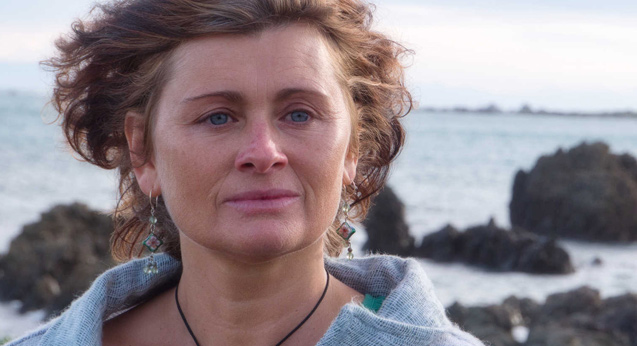 Costa Botes' latest documentary Angie sheds more light on infamous "alternative lifestyle settlement" Centrepoint via the words and experiences of Angie Meiklejohn, who lived there as a child from the mid-80s. This honest look at abuse and neglect plays at the NZ International Film Festival.
---
FLICKS: Please summarise your film in EXACTLY ten words.
COSTA BOTES: There's nothing stronger than a broken woman who repairs herself.
When did you first become aware of Centrepoint? And when did you learn about the scale of abuse there?
I first heard of Centrepoint back in the early 1980s, initially from news media reports about the Albany community's problems fighting their local council to build and get established; and a few years later, when the scandal of sex abuse and drug crimes played out in the courts. Early on I formed the opinion that Bert Potter and his acolytes were not good people.
How did Angie come into your life, and when did you decide to help share her story?
I was introduced to Angie by Anke Richter who was writing a book about Centrepoint. She thought there might be a possibility of a film-book tie in; but I didn't want to make a film about the community, as such. I make character based films. Angie, I quickly discovered, is a fascinating character, and very articulate. However, she is also incredibly mercurial. I decided early on she was a great subject but it took me a long time to understand what the film should be and figure out how to present it.
Did sensitivity to survivors require any changes to your typical filmmaking practices?
No. I'm pretty sensitive and respectful. People feel okay opening up to me. How you represent their truth is critical. Talking about trauma is a form of re-living it. My guiding credo is, "do no harm". Sometimes that means editing away from salacious or embarrassing content. If the impact of my work is exploitative or hurtful to my subjects, then I'm doing something wrong.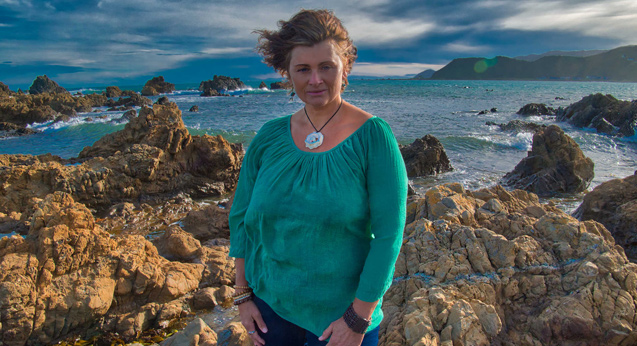 How long was the process of making this film, and was the wave of Me Too felt by filmmaker and subjects?
From initial conversations to final output, Angie took almost exactly 5 years. I don't think either Angie Meiklejohn or myself were directly influenced by the Me Too movement. On the other hand, I did have a strong sense from the start that I needed to examine many of my assumptions as a male film-maker. This was the first documentary I've made with a woman protagonist. Trying to get fully into her head was always going to be impossible, but I tried really hard.
What, if anything, changed about your attitudes or knowledge while making the documentary?
I think I've become more conscious than ever that the people we become as adults are created by our experiences as children. I also feel more aware now that a lot of people are unfulfilled and starving for connection – emotional, intellectual, communal. There is also a craving for authenticity. There are a lot of false Gods out there.
What do you hope Angie will have achieved in sharing on screen?
I'd like to share the notion that self-reflection and understanding are necessary for a happy life. Kindness, honesty, forgiveness, these things go both ways; we give them to others, but we need to give them to ourselves too.
What was the last great film you experienced?
There are lots of good ones. "Great" is a high bar. Maybe Call Me By Your Name. I liked that it seemed too natural and unaffected, yet it's a beautifully constructed piece, from script to screen.
---