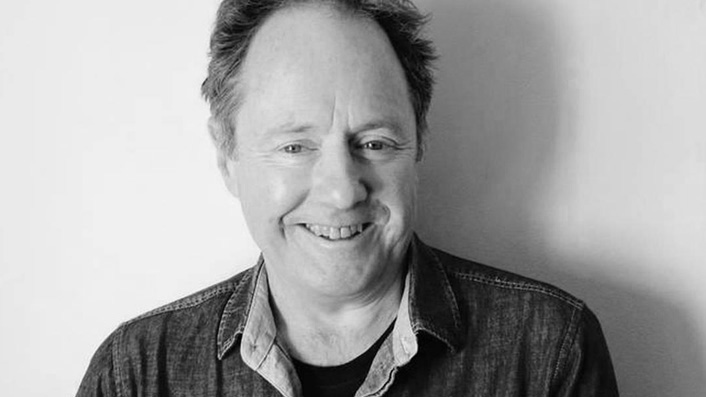 "A trusted voice"—remembering former NZIFF director Bill Gosden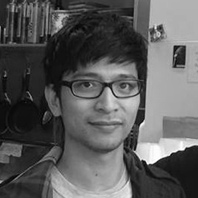 ---
Bill Gosden, the longtime director of the New Zealand International Film Festival, passed away on Friday, 6 November. Aaron Yap pays tribute to the man who made a profound impact on his life—as well as the lives of all of us at Flicks—through his unparalleled work as a curator of cinema.
My first experience at the New Zealand International Film Festival didn't happen. Like a bungled heist, it left me empty-handed, embarrassed.
As a 13-year-old, three years settled into a foreign land, I dragged my dad to Auckland's Civic Theatre in the hopes that we could catch Reservoir Dogs. I was clearly not 18, and we were turned away. I've often told this story, but it's become more apparent as I remember it today, that this brief non-event had opened up a path. It ignited a voracious appetite to seek, consume and process film in any way possible—an appetite that remains strong to this day, and will possibly follow me to my grave.
It also comes with the realisation that former festival director Bill Gosden, who passed away on Friday at 66, has been a constant for a better part of my life. Without discounting the efforts of his team, Bill was, more or less, the New Zealand International Film Festival. He was the face, and the beating heart and soul. For the budding cinephile in me, the NZFF was an annual pilgrimage into the rich cinematic unknown. It was an education, a spirit bestie, a voice that spoke a language you were receptive to, even if you didn't always understand it.
I did not know Bill well. In many ways, he is still an enigma to me. We've exchanged emails, and a casual hello at gatherings. Several years ago, when I was fishing for new opportunities, I tapped him for a coffee. It was the only significant time I had spent with him, and although nothing came out of it, he was very gracious, and provided a brief but thoughtful window into the life of a film festival director. When his position opened up, I considered applying, but after perusing the job description, I felt out of my element. It did, however, give me a new appreciation of his wide-ranging responsibilities and the wealth of experience and knowledge he brought to his role.
Bill wasn't just a taste-maker for what's "good", but a sharp human antenna of what deserved the attention of New Zealand audiences. Through the festival, he sought to illuminate and challenge, and prioritise empathy towards cultures and communities that needed representation and support. And who else would devote an entire section to "slow cinema"—one of, if not the least commercially viable types of cinema out there?
With the arrival of the digital age and its increased focus on algorithms, it's easy to forget the most rewarding way of discovering new frontiers in cinema still comes from a trusted voice, something which Bill represented. A recommendations engine can suggest similar films you might like, but won't be able to suggest dissimilar films you might like. This is key in keeping the mind open to further exploration.
Those black-and-white NZFF programmes from the '90s still hold a lot of strange mystique for me. Leafing through them now, I'm struck by so much I have missed and yet to see. But they're also infused with vivid, fond memories. Just as I can't separate the smell of flowers with funerals, these programmes zap me back to revealing, formative moments of my life. The sheer puzzlement I felt watching Shanghai Triad or Le Confessional. Being gripped and dazzled by A Pure Formality. A date hating Juha. And I have to wonder, if I saw Angel Dust or Satantango back then, would I have been a different person today?
These ecstatic adventures in fest-going, as led by Bill, would continue over three decades. I would be in awe experiencing the likes of Wild River, Electra Glide in Blue, Wake in Fright and a Shaw Brothers retrospective on the big screen. I would be gobsmacked by the head-scratching audacity of Fish and Cat, Hard To Be a God, and Trash Humpers. I would find a place for Two-Lane Blacktop and L'Intrus in my all-time favourites.
Bill curated a world on screen that touched and enriched us. I probably wouldn't be here without him.