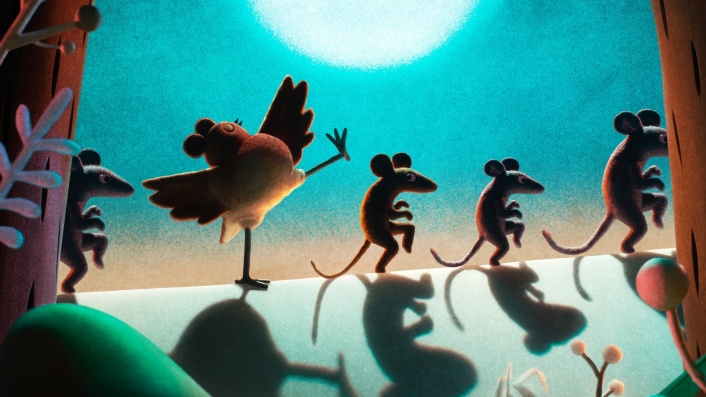 The 20 best films on Netflix for kids (and their parents)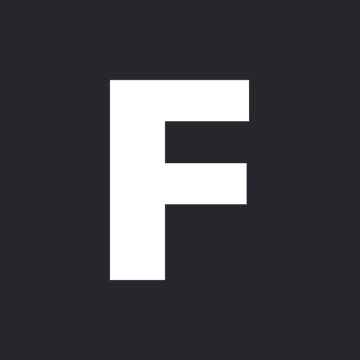 ---
We've burrowed through the Netflix catalogue for family films that will keep both kids and their parents hooked to the screen.
UPDATED APRIL 5

Why settle for any movie when you've got great movies at your disposal? That's solid logic when it comes to family films—an often unappreciated genre that holds some of the best storytelling you'll find.
Here are 20 great family films currently on Netflix designed to entertain both kids and adults.
See also:
* The best new shows and movies coming to Netflix
* All new streaming movies & series
---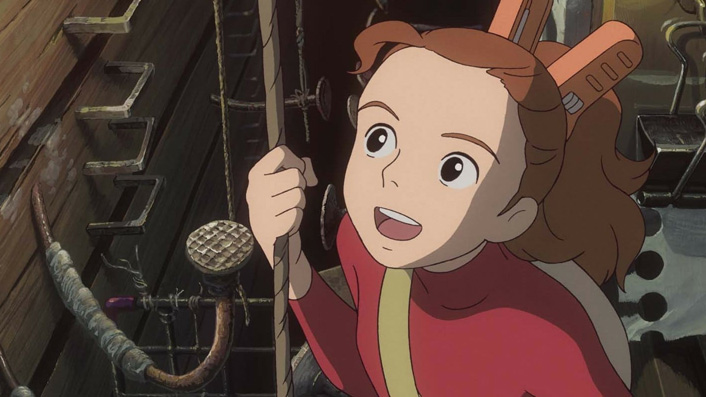 You could throw a dart at the entire Studio Ghibli collection on Netflix and recommend whatever film it landed on. However, we thought we'd highlight the studio's underappreciated adaptation of British classic The Borrowers, which follows the friendship between a bed-ridden boy and the thumb-sized girl who lives under the floorboards. As well as been a gentle and downright lovely story, the film's imaginative way of depicting the world of a 6cm tall person will have kids and adults alike reconsidering the things we throw away.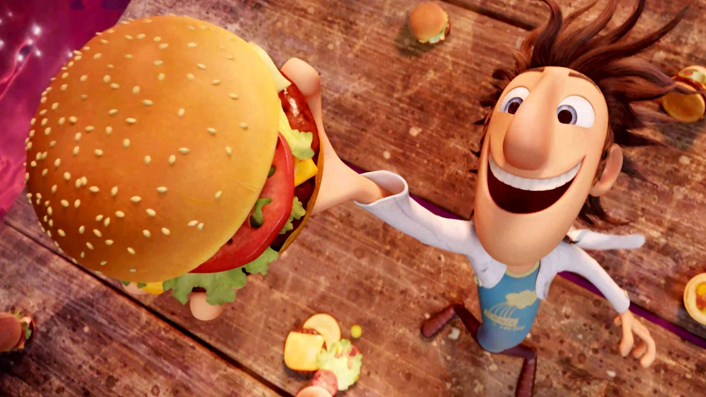 Both hilarious and visually delicious, this animated food comedy erupts with creativity like some sort of confetti volcano. Following a wannabe scientist with huge ambitions, his latest invention miraculously turns water into food. Which is great, until it malfunctions and causes food-related weather events like spaghetti-nados and—you guessed it—raining meatballs. Guaranteed to light up a child's imagination while continually jabbing a parent's funny bone.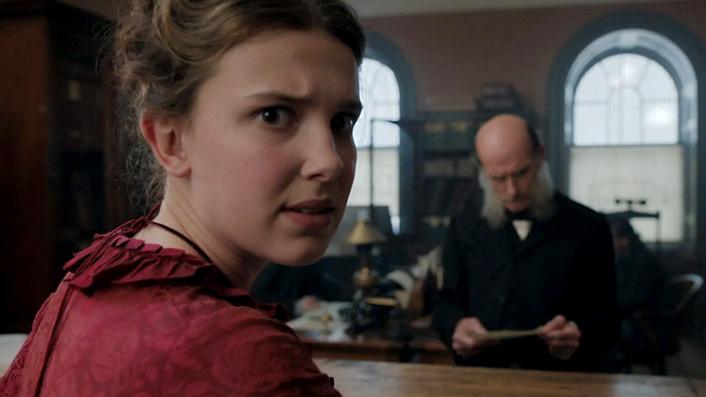 The best Sherlock film for youngsters isn't even led by Sherlock. Stranger Things star Millie Bobby Brown leads this lively detective film as Enola Holmes, Sherlock's teenage sister, who takes it upon herself to track down her missing mother. From the Emmy-winning director of Fleabag and based on the novel series by Nancy Springer, this film's powered by strong talent and—as any sleuth can deduce—results in one wildly entertaining flick.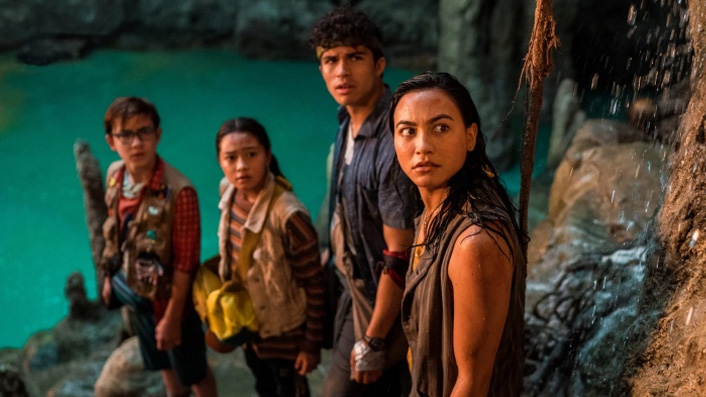 Want to give kids that Indiana Jones experience that doesn't include nightmare-fuelling images of melting faces and ripped-out hearts? You'll find it here with this old-school adventure flick gorgeously shot on location. Upon discovering an old treasure-hunting journal, a group of kids lead their own expedition into the unknown ruins—one that might reconnect them with their Hawaiian heritage.
Sign up for Flicks updates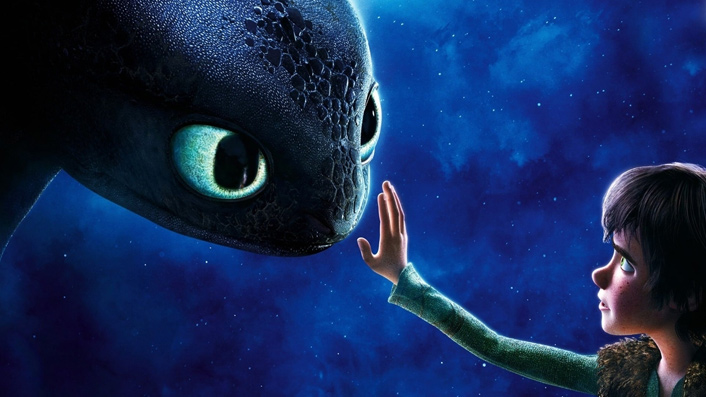 The beginning of DreamWorks' beloved trilogy was, and still is, a total triumph. An easy pleaser for kids who always dreamed of having a dragon as a friend, this joyous animated adventure also shows young boys how to become better men with a lead character who chooses respect over rage and seeks peace rather than power.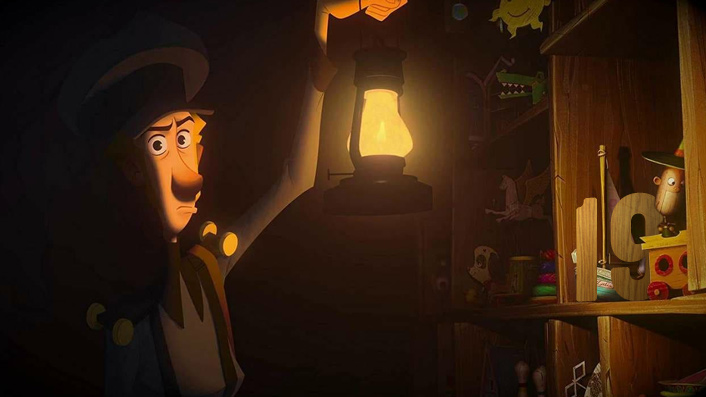 No matter what time of year you're reading this, BAFTA-winning animated Christmas miracle of a film Klaus is perfect to watch right now. The film follows weasely postal worker Jesper (voiced incredibly by Jason Schwartzman) forced to deliver mail on a frozen island full of jerks—including child jerks. Jesper's quite the jerk himself, but everything changes when he meets a lone toymaker in the woods. Visually gorgeous and consistently hilarious, this superb story softens you up with colour and jokes before hitting hard with an unmoveable moral on kindness and friendship.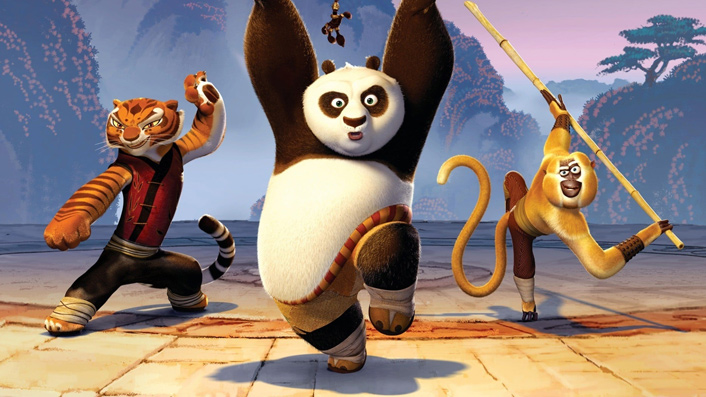 Another quality trilogy from DreamWorks, the Kung Fu Panda series combines the glory of martial arts cinema with the appeal of talking animated animals. All three films are currently on Netflix and tell a rounded story about a Panda striving for glory, discovering his roots, and learning to move forward after finding them.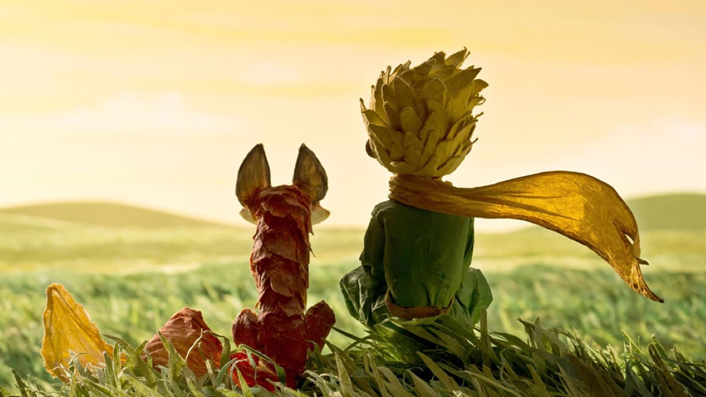 Uniquely pairing stop-motion animation with CGI, this Netflix Original adaptation of the classic children's book is simply superb. Following a girl whose mum tries way too hard to prepare her for the dull grown-up world, she finds solace in her elderly neighbour and the imaginative yarn he tells. Pure, storytelling magic.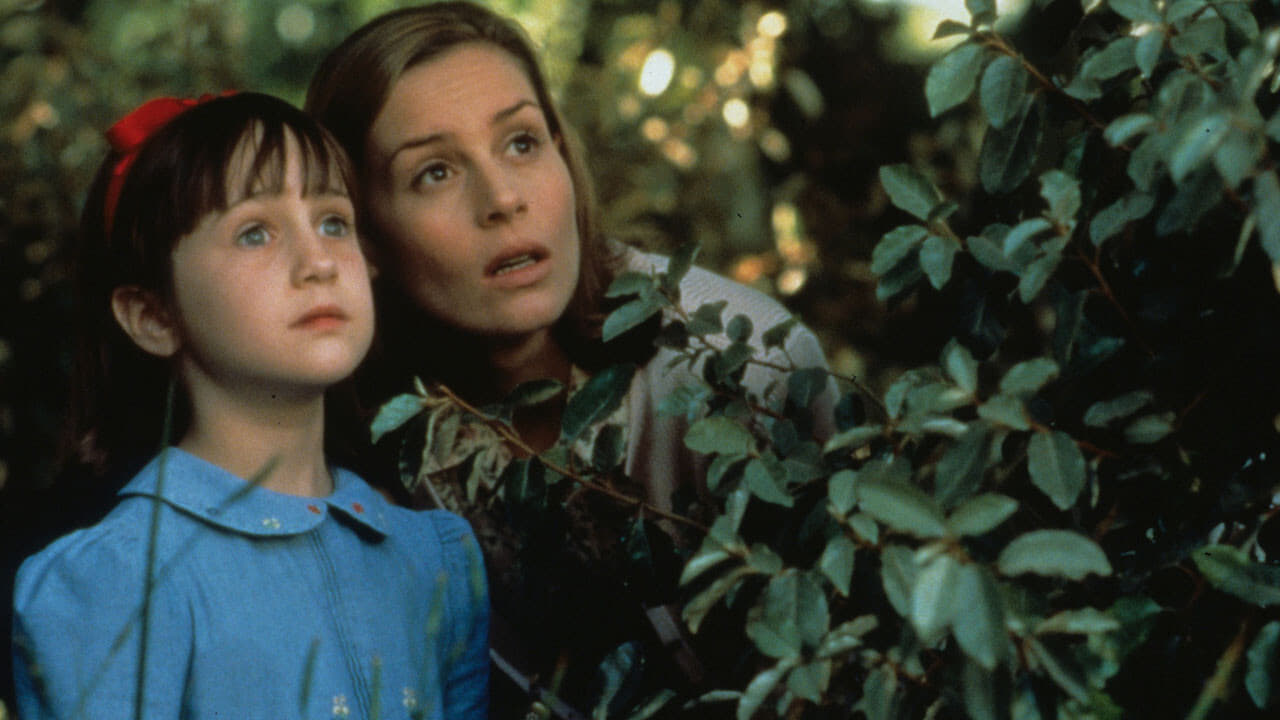 With the upcoming release of the new Matilda film, adapting the Tony and Olivier award-winning musical to screen, now's a great time to revisit Danny DeVito's beloved 1996 version of Roald Dahl's classic children's tale. In a memorable and charming performance, Mara Wilson leads the film as an extraordinary young girl who uses her smarts and psychic powers to free her fellow classmates from the awful rule of their sadistic headmistress.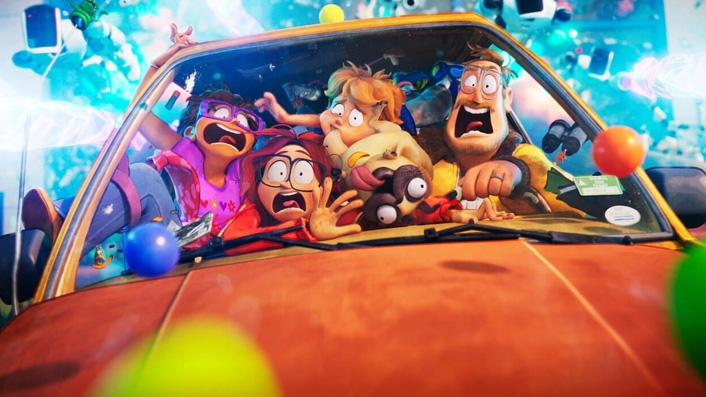 To try and fix their patchy relationship, a father decides to turn his daughter's bon voyage to college into a family road trip—one that has them fighting off a robot uprising—in this off-the-wall animated comedy brimming with visual gags and things to say about technology's impact on our daily lives.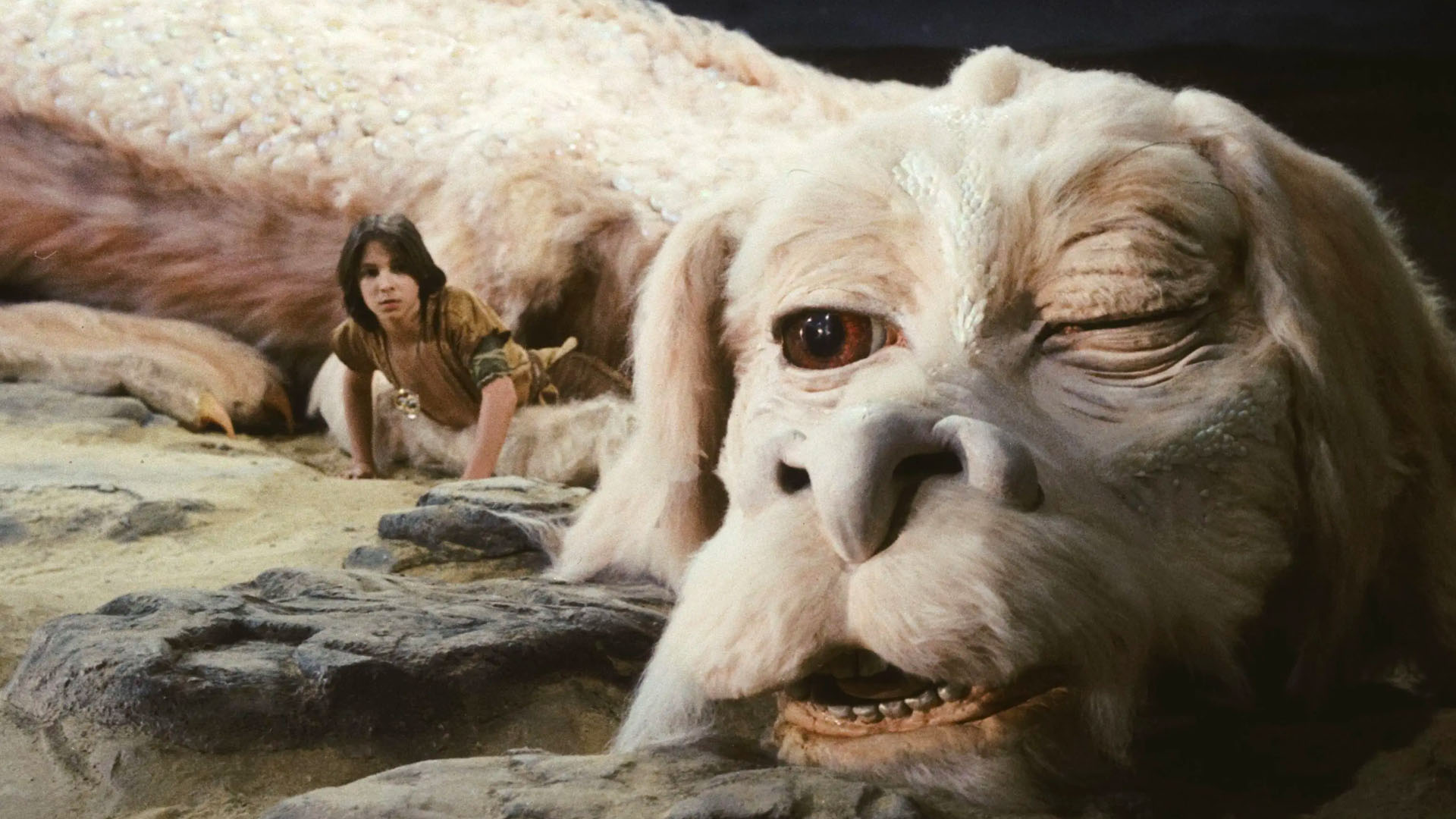 This stone-cold '80s classic stands tall with a wealth of practical effects breathing magic into its fantastical world. Based on the novel by German author Michael Ende, the story follows a young boy who escapes his difficult school life by burying his head in a whimsical book – only to discover his reality and the book's world merging together.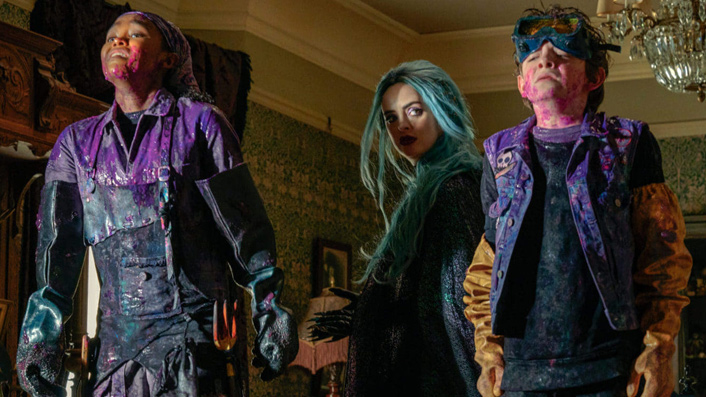 A horror film made for kids, Nightbooks delivers the fun of spooky adventure with a tale centred on a boy named Alex who loves scary stories. Trapped in a witch's magical apartment, Alex is forced to make up a creepy story each night to entertain the witch while he secretly finds a way out.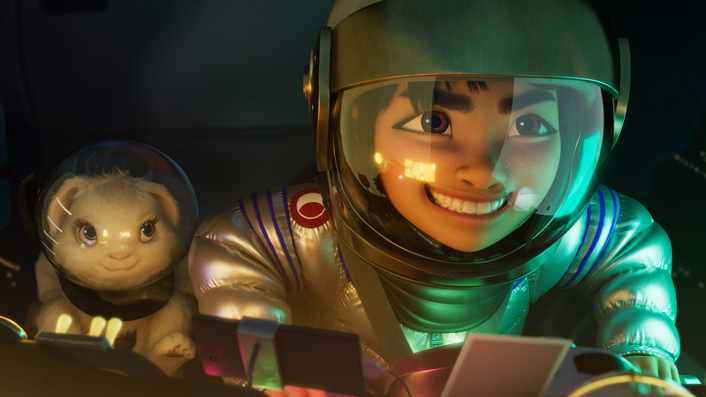 Mixing old-fashioned family-friendly storytelling with Chinese mythology, this Oscar-nominee for Best Animated Feature finds a new way to introduce kids to the tale of the legendary Moon Goddess. Part fantasy adventure and part musical, the story centres on a young girl so determined to prove the existence of the mythical being, she builds a rocket ship and takes off into space.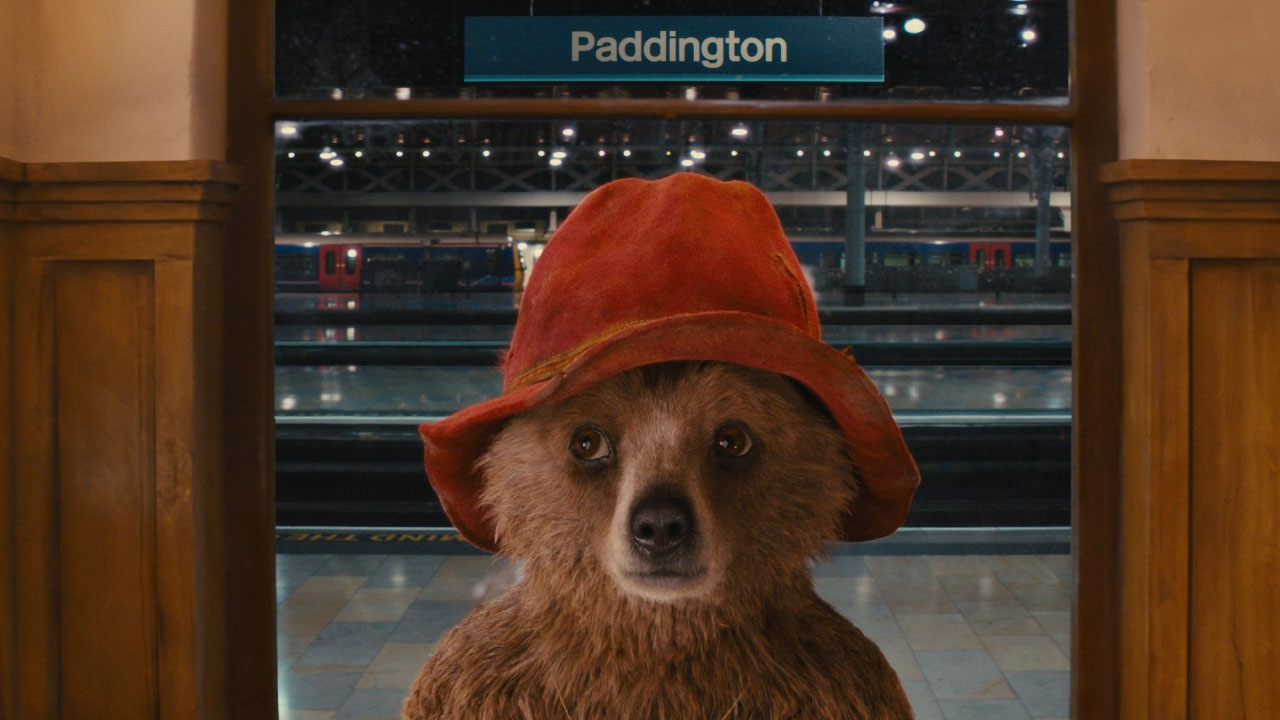 The duffel-coated Peruvian bear made an incredibly charming return to our lives with this funny, sweet-natured 2014 family film.  Aided by a group of Britain's finest actors being heart-warmers or downright goofs, as well as Nicole Kidman as the film's dastardly villain, you couldn't imagine Paddington getting a better film than this. That is, until Paddington 2 came along…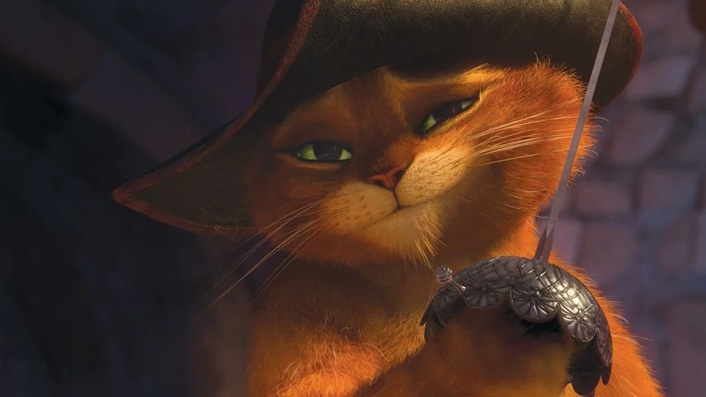 There are a bunch of Shrek films available on Netflix right now, but families might want to revisit this respectable spinoff film in preparation for 2022's Puss in Boots: The Last Wish. Making his adorable and charismatic debut in Shrek 2, the Antonio Banderas-voiced swashbuckling cat proved capable of holding his own film with this 2011 adventure that cleverly merged the tales of Humpty Dumpty with that of Jack and the Beanstalk.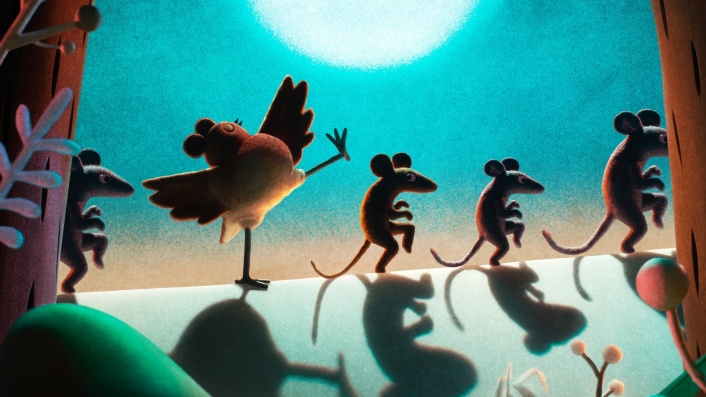 This adorable 30-minute chuckle machine from Aardman Animations (Shaun the Sheep) follows an orphaned robin taken in by a group of mice. Striving to be an excellent food thief like his adopted family members, the bumbling robin can't quite get the sneaking part right, leading to a journey of self-discovery that hits home without taking itself too seriously. Robin Robin is constantly amusing and full of joy with beautiful velvet-y stop-motion animation and a superb Richard E Grant playing a hoarding magpie.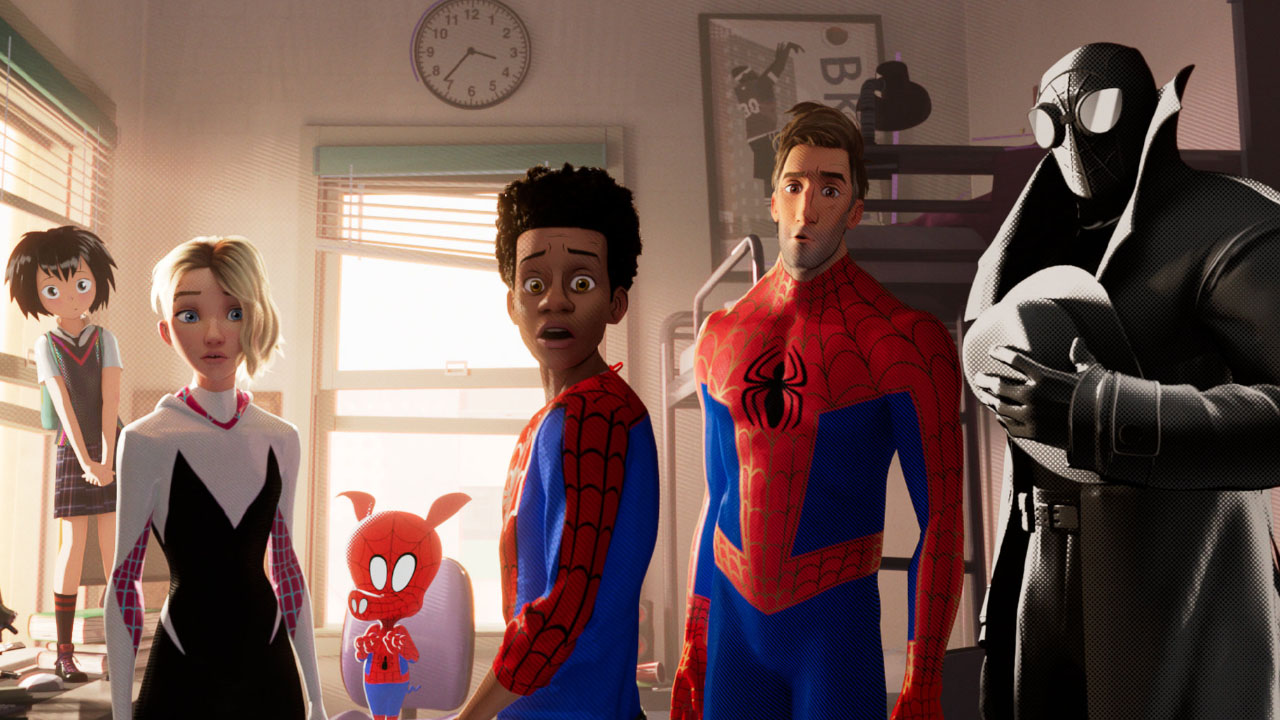 Many consider this to be the greatest Spider-Man film ever made. We can't disagree. Using a groundbreaking visual style that redefines the meaning of "bringing a comic book to life," this Oscar-winning superhero adventure follows Miles Morales as he learns to harness his new powers from different Spider-People across the multiverse.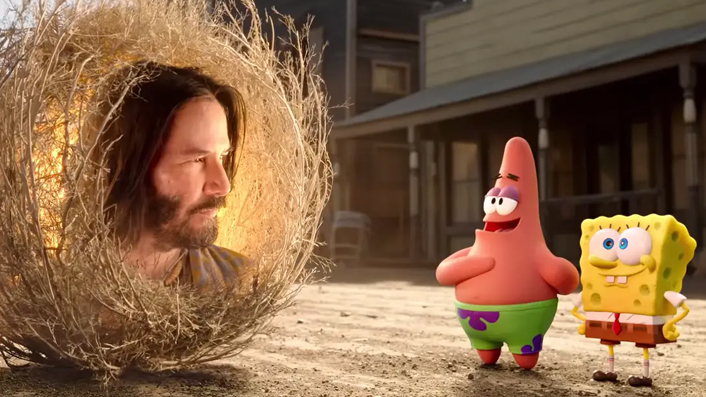 You can't go wrong with the sponge that defined comedy for a generation of kids. You also can't go wrong with Keanu Reeves playing a tumbleweed. Both these worlds collide in last year's SpongeBob movie, Sponge on the Run, which sees our square-pants hero and his best mate Patrick venturing through a whole bunch of shenanigans to rescue his stolen pet snail Gary. Sporting a fantastic new art direction, this third feature stays wonderfully faithful to SpongeBob's signature style of silliness.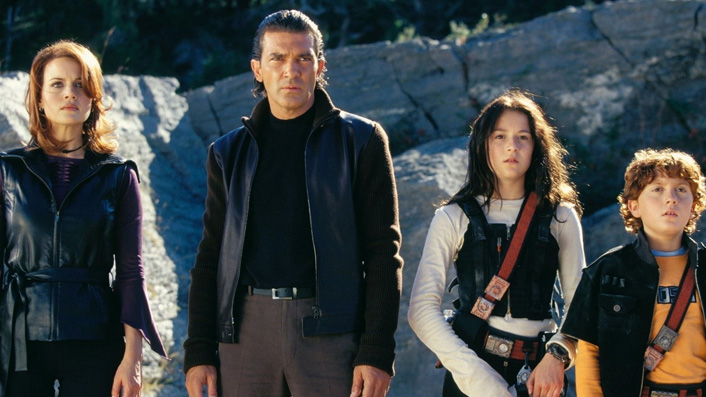 Filmmaker Robert Rodriguez, best known for super-violent flicks like El mariachi and Desperado, surprised the world with this fun and charming family adventure centred on two kids who have no idea their boring parents are actually highly-trained secret agents. When an evil genius captures mum and dad, it forces the brother-sister duo to arm themselves with all the latest spy tech – including the 'How to Be a Spy' manual – and save their parents. The sequel, Island of Lost Dreams, is also on Netflix and just as worthy of your family's time.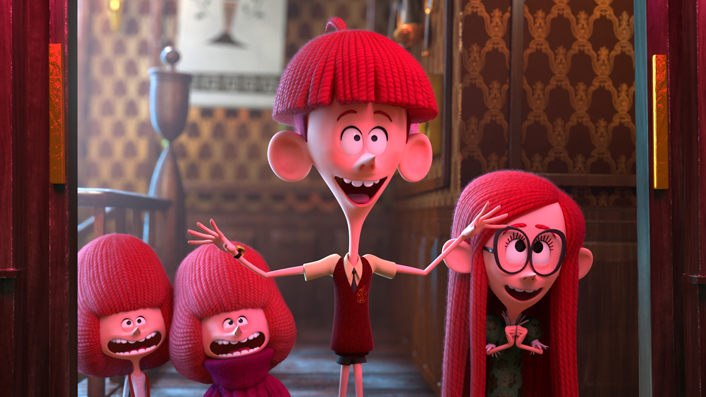 Based on the beloved children's novel, four siblings believe they're better off raising themselves and trick their awful parents into going on a life-threatening vacation in this animated family film. When it arrived on Netflix, Liam Maguren labeled The Willoughbys "a visually delightful and consistently hilarious black comedy for older kids" in his 4-star review.