The 20 films we're most looking forward to in 2020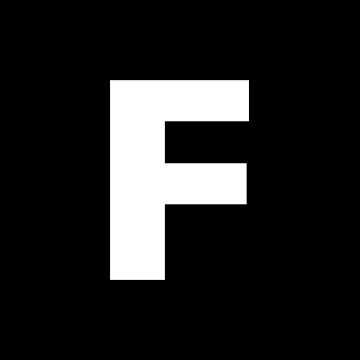 ---
There's plenty of excellent viewing coming our way in 2020, so much so that whittling a list down to just twenty films (OK, twenty-one) was much harder than it sounds. Check out the films most on our radar as we head towards the new year.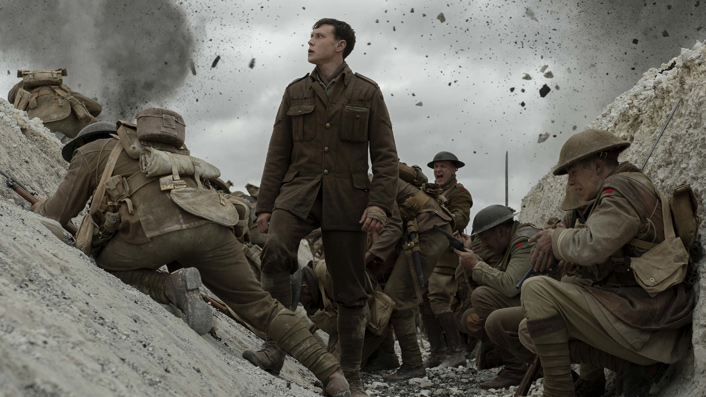 As those who have seen Peter Jackson's excellent They Shall Not Grow Old will tell you, The Great War was a miserable, arduous, mudbound affair where disease would take lives more often than bullets would. For this reason, it seems even more miraculous that director Sam Mendes and his Oscar-winning Skyfall cinematographer Roger Deakins would attempt to make a thrilling real-time blockbuster set during World War I. And if the current critical consensus tells us anything, they've pulled of something truly special here.
In cinemas January 9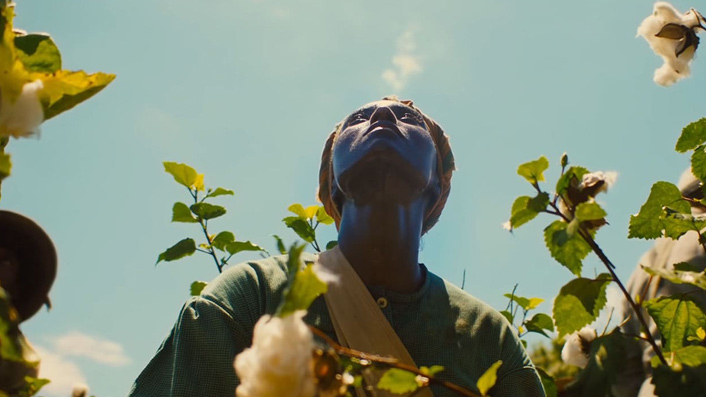 Constantly hinting while revealing nothing, the elusive teaser to this mystery horror might be one of 2019's best trailers. If the blood-soaked butterfly on the poster is anything to go by, it would appear that Janelle Monáe's character is experiencing two vastly different lives and timelines—one as a modern socialite, the other as a slave in a bygone era. Who knows? The only thing we can confidently say is that we want this film blasted in our face as soon as possible.
In cinemas May 7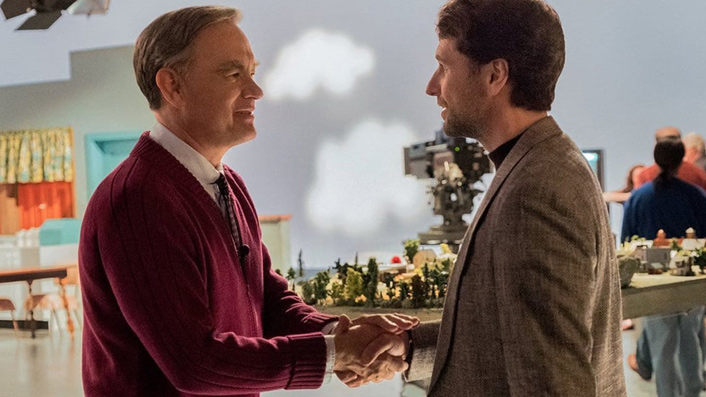 Aotearoa cinemas never had the pleasure of screening Won't You Be My Neighbor?, Morgan Neville's documentary tribute to kids TV host and kindness connoisseur Fred Rogers. However, with the dream casting of Tom Hanks and the superb directorial guidance of Marielle Heller (Can You Ever Forgive Me?), this atypical biopic might just be the wrapped gift we've waited years to open.
In cinemas January 23
More info on A Beautiful Day in the Neighbourhood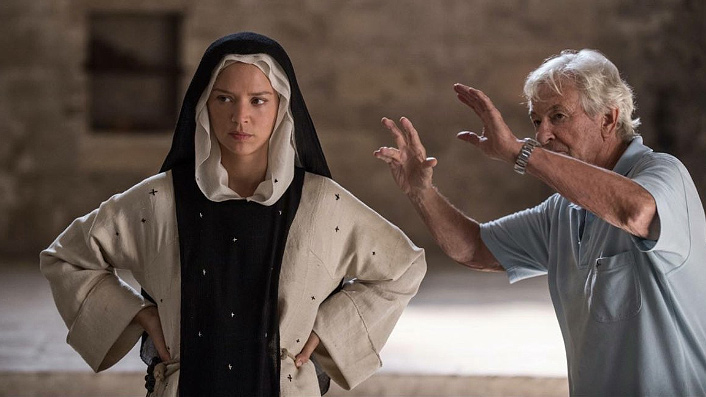 Paul Verhoeven made one hell of a comeback in 2016 with cracking (and challenging) Isabelle Huppert-starring thriller Elle. In Benedetta, Virginie Efira—who appeared in Palme d'Or nominee Elle—stars as a controversial 17th-century nun. Plagued by disturbing religious and erotic visions, Benedetta falls into a love affair with another woman, and runs afoul of the powers-that-be.
Not yet dated in NZ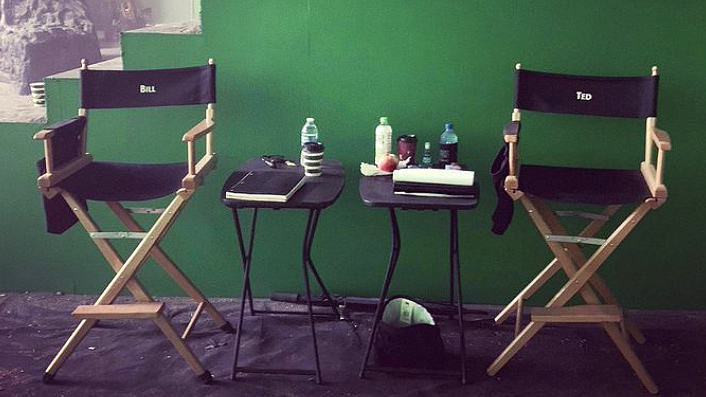 Finally returning to the screen after 1991's Bill and Ted's Bogus Journey, Alex Winter and Keanu Reeves reprise their iconic roles after years of sequel speculation. To fulfill their rock & roll destiny, the now middle-aged best friends set out on a new adventure, with familiar faces like the Grim Reaper (William Sadler) and Missy, I mean, Mom (Amy Stoch) returning alongside new cast members including Samara Weaving.
Not yet dated in NZ
More info on Bill & Ted Face the Music
With Eddie Murphy officially back thanks to the superbly entertaining Dolemite Is My Name (which we called the feel-good movie of the year), it's perfect timing for him to get some long-gestating projects off the ground—like this follow up to the 1988 classic (now streaming on Netflix, and surprisingly holding up quite well). In this sequel, Murphy's Prince Akeem returns to the US to find the son he never knew. The core cast is back, along with Dolemite Is My Name highlight Wesley Snipes.
In cinemas December 17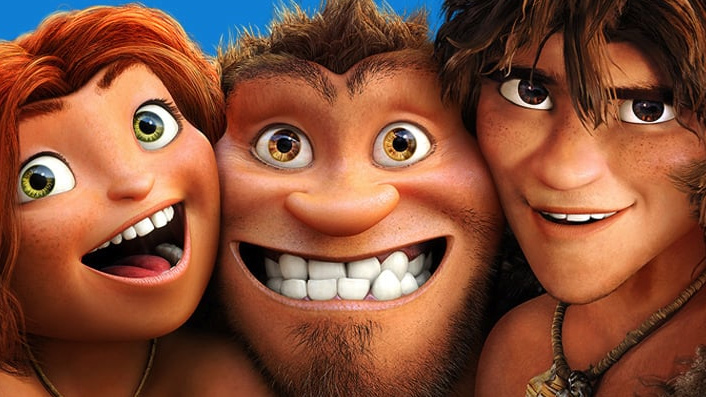 Hi, Liam Maguren here, the film critic who unapologetically gave DreamWorks' outstanding The Croods a 5-star review. The sequel automatically gets placement on this list simply for existing, though without the assistance of underappreciated filmmaker Chris Sanders (who's helming Call of the Wild instead) this could go terribly wrong. However, DreamWorks has a surprisingly decent track record when it comes to sequels, so we'll see.
In cinemas December 26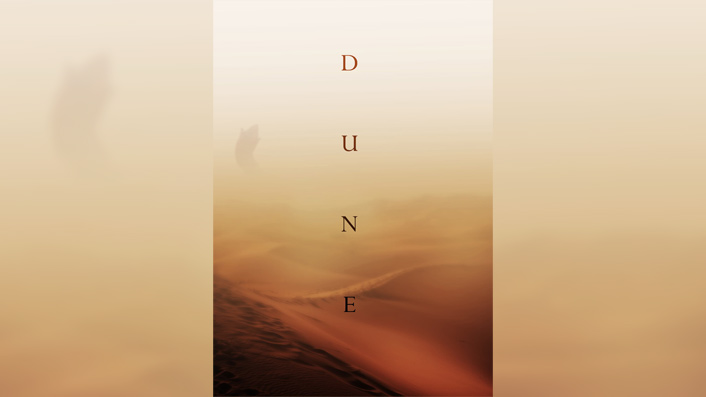 As Steven Soderbergh once said, Hollywood should remake films that didn't work the first time around. Given this, Dune seems like the perfect candidate. Filmmaking madman Alejandro Jodorowsky couldn't get his insane version off the ground (making-of doco Jodorosky's Dune is a must-watch) and David Lynch's attempt sadly didn't meet its potential. But in the hands of Denis Villeneuve, the directing magician who pulled the incredible Blade Runner 2049 out of his hat, we might just get the movie adaptation that Frank Herbert's novel deserves.
In cinemas December 26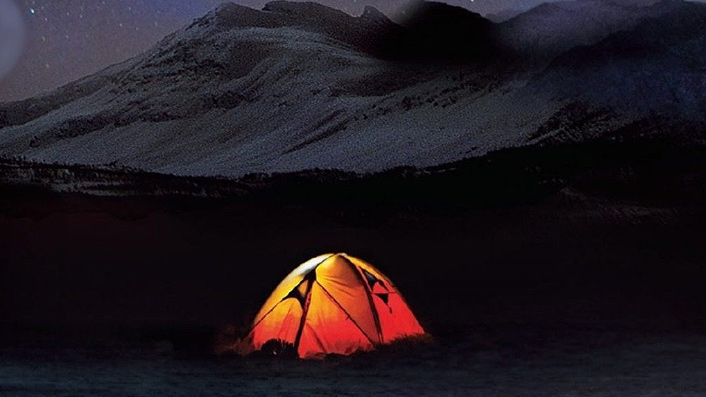 George Clooney directs, and stars in, this adaptation of the 2016 sci-fi novel of the same name, playing a scientist in the Arctic. After a global catastrophe, he races to contact the crew of a spacecraft returning from Jupiter. Along with Clooney, the cast includes Felicity Jones, Kyle Chandler, and David Oyelowo.
Distributed by Netflix, not yet dated in NZ
More info on Good Morning, Midnight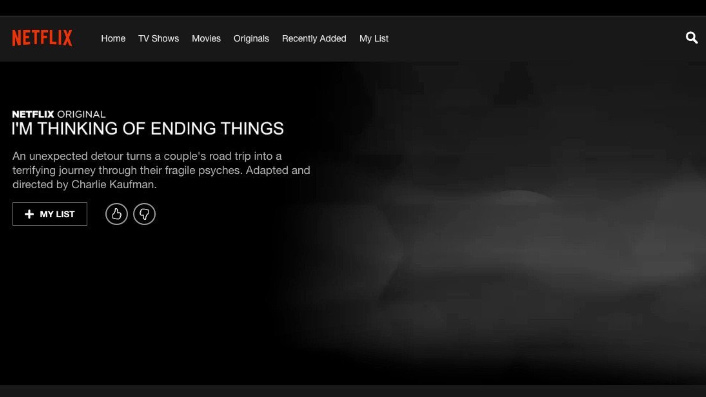 Like Good Morning, Midnight above, I'm Thinking of Ending Things is another Netflix project, this one in the hands of the amazing Charlie Kaufman, his first film since 2015's Anomalisa. Adapting the acclaimed novel of the same name, the film's premise sees a couple's road trip turn "into a terrifying journey through their fragile psyches". Jesse Plemons and Jessie Buckley star, with Plemons recently saying of this adaptation: "Just wait. He Kaufman-ised it."
Distributed by Netflix, not yet dated in NZ
More info on I'm Thinking of Ending Things
Sign up for Flicks updates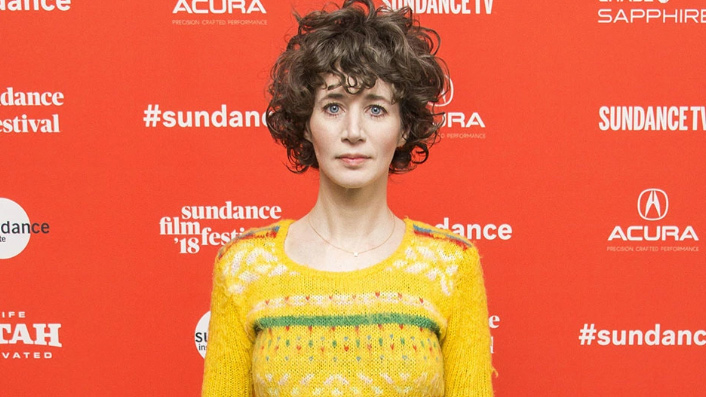 With Kajillionaire's world premiere at the Sundance Film Festival in January, the long wait between Miranda July films comes to an end. Returning to the director's chair after 2011's The Future, July writes and directs this crime pic starring Evan Rachel Wood, Richard Jenkins, Debra Winger and Gina Rodriguez. Kajillionaire is described as follows in the Sundance Film Festival programme announcement (see more highlights here): "Low-stakes grifters, Old Dolio and her parents invite a chipper young woman into their insular clan, only to have their entire world turned upside down."
Not yet dated in NZ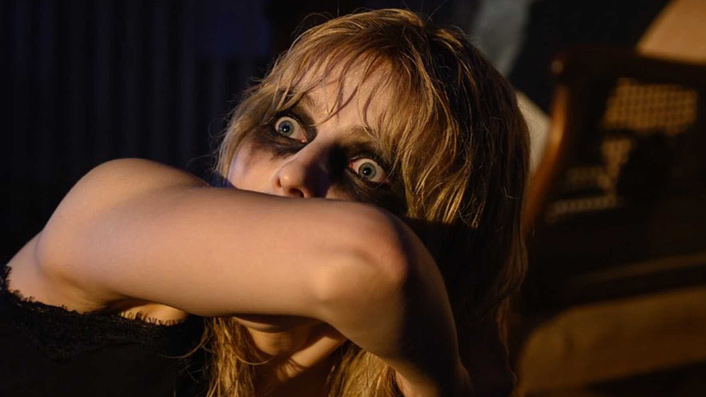 Little is known of Edgar Wright's upcoming psychological horror, said to be influenced by Don't Look Now and Repulsion. The first image released from the film, seen above, screams terror, with Thomasin McKenzie (Jojo Rabbit) recoiling from… something. The IMDb description of the film reads "A young girl, passionate in fashion design, is mysteriously able to enter the 1960s where she encounters her idol, a dazzling wannabe singer. But 1960s London is not what it seems, and time seems to fall apart with shady consequences." Superb cast includes Anya Taylor-Joy, Matt Smith, Diana Rigg and Terence Stamp.
In cinemas 17 September
More info on Last Night in Soho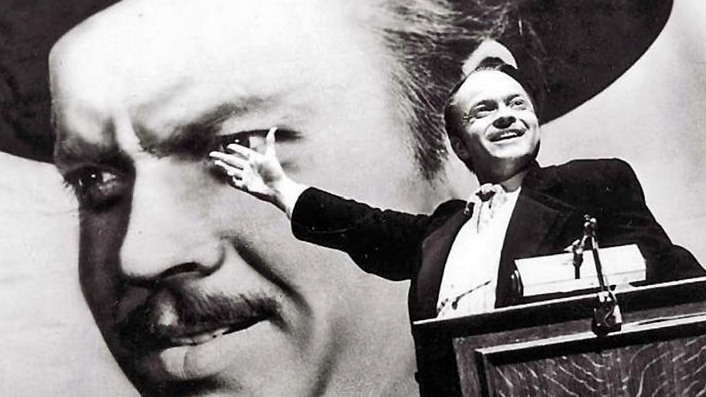 Maybe place some 2021 Oscar bets on this one, with David Fincher directing a biopic on Citizen Kane writer Herman Mankiewicz. Gary Oldman will take the title role as Fincher explores the relationship between Mankiewicz and Orson Welles. Apparently being shot in black and white, it's another great-looking pic coming our way via Netflix.
Not yet dated in NZ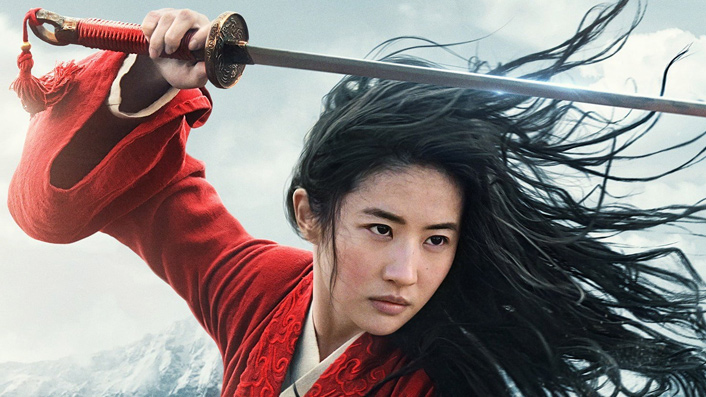 If Niki Caro could make a film about long-distance running enjoyable with McFarland, USA (now on Disney+), imagine what her epic Chinese war fable's gonna look like. Actually, you don't have to imagine it—we've got the latest, eye-watering trailer right here.
In cinemas March 26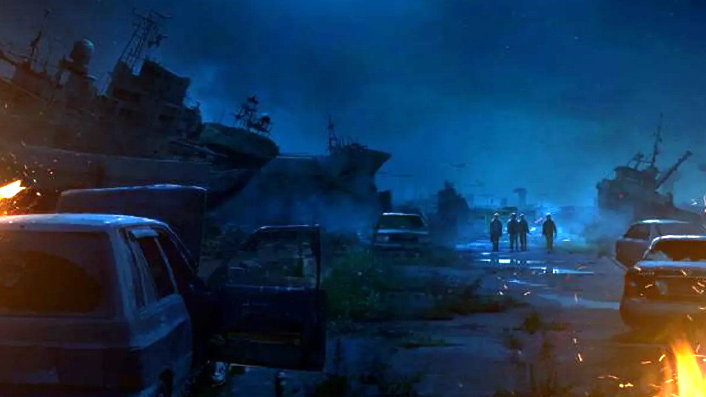 In this sequel to 2016's excellent zombie film Train to Busan, set four years later, the film's characters try to leave a Korean peninsula ravaged by zombies. As you can see from the concept art above, those zombies have been busy… While an English-language remake of the original may or not be happening, Peninsula looks set to premiere in August of 2020.
Not yet dated in NZ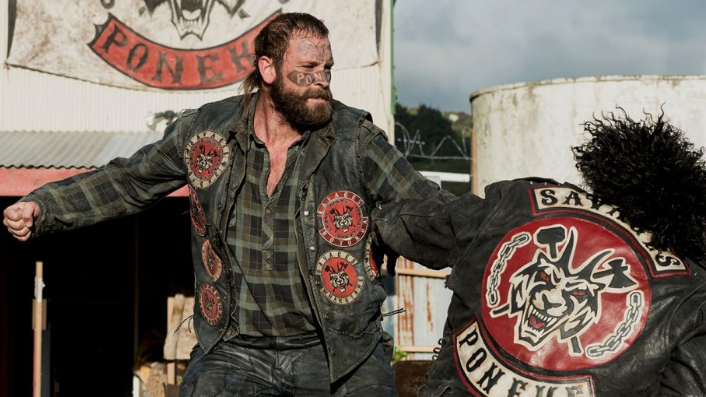 A decades-long saga of gangs in Aotearoa, Savage follows its lead character Danny through three critical moments in his life as he grows from a boy into the violent enforcer of a gang. From state-run boys' homes in the 60s to teenage gangs in the 70s and the increasingly structured, criminal and violent gang life of the 80s, Danny's story looks to be a gripping, disturbing watch.
In cinemas June 11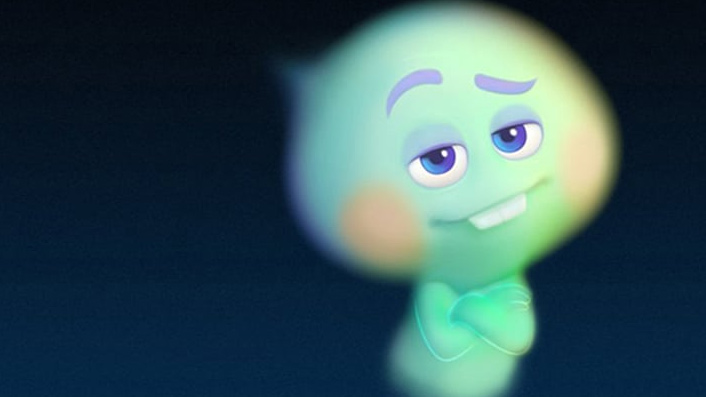 Sure, Onwards looks like a fun ride with a bit of heart and a lot of humour, but Soul is the Pixar film to watch out for in 2020. Helmed by Inside Out director Pete Docter, the idea melds music with a very Pixar-y interpretation of the afterlife. We don't know much more beyond that, but if the teaser tells us anything, this film feels like a product of pure inspiration.
In cinemas June 18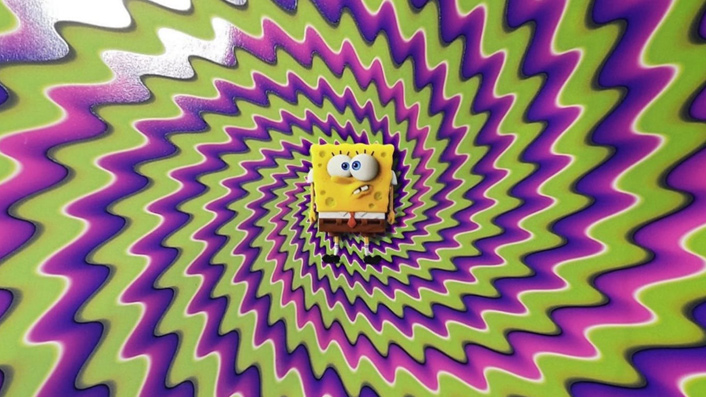 SpongeBob Squarepants movies are not films. They are legal highs. They are not stories made to teach you lessons. They are beyond-the-mind experiences that cannot be explained. The moment you think it starts to make sense, that's when they'll hit you with a jetski-powered David Hasselhoff. Or a rapping space dolphin. Or, in this case, Keanu Reeves as a tumbleweed. Can. Not. Wait.
In cinemas July 2
More info on Sponge on the Run

What plot details do we have about Christopher Nolan's next film? Just that his lead Robert Pattinson called it "unreal" after reading the script in a locked room. Also, the title's a palindrome, which could possibly hint at some mind-twisting scenarios around symmetry. The juggernaut cast includes Elizabeth Debicki (Widows), Himesh Patel (Yesterday), and John David Washington (BlacKkKlansman) alongside veterans Kenneth Branagh and Michael Caine. Nolan's also working with a new editor, Hereditary's Jennifer Lame, and music composer, Black Panther's Ludwig Göransson. This will be huge.
In cinemas July 16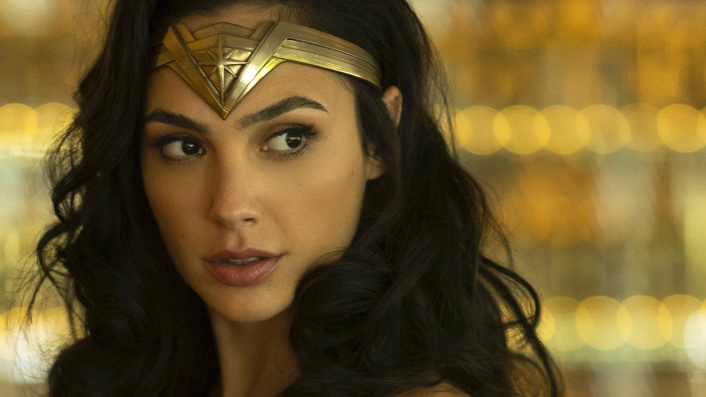 Patty Jenkins' Wonder Woman was a heroic breath of fresh air in the stink cloud of the DCEU. Thankfully, Warner Bros stopped flailing around trying to make a cinematic universe work, and as a result, they've garnered some huge standalone successes with the likes of Joker and Shazam!. With Jenkins back in command and an entirely new (albeit done-to-death) era of the '80s to play around in, Diana's return could not be more anticipated.
In cinemas June 4
More info on Wonder Woman 1984

If you've been counting, yes, this is film #21 on this list. And yes, unlike the others it is not published in alphabetical order. That's because we don't know for sure if we'll see Taika Waititi's Next Goal Wins next year, but boy are we excited about this true story, based on the doco of the same name. Almost as excited as Michael Fassbender above, as Thomas Rongen, a Dutch football coach tasked with turning the American Samoan national team into an elite squad. The cast includes Elisabeth Moss, Oscar Kightley, David Fane and Rachel House. Can't wait. (How long do we have to wait?)
Not yet dated in NZ