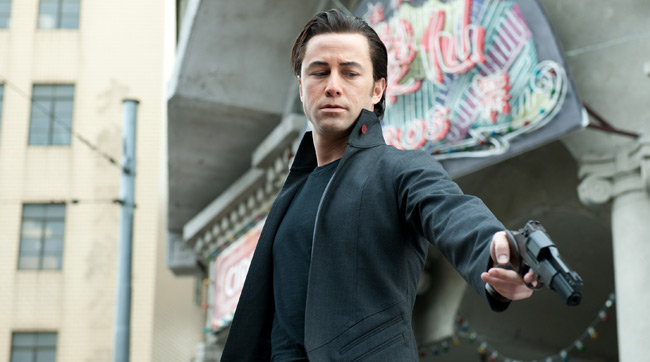 The Best Films of 2012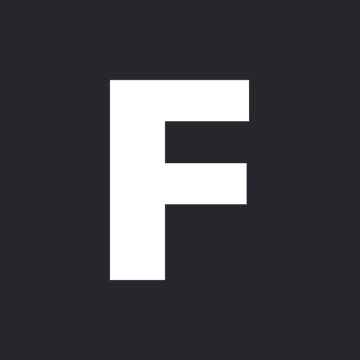 ---
Our writers were asked to submit ranked lists of up to twenty films that we ran through a complex algorithm assigning more points the higher a film was in the list. Anything that had been played for the first time to the public in a cinema in 2012 that wasn't getting a wider release in 2013 – and yes, that included festival films because they are awesome.
---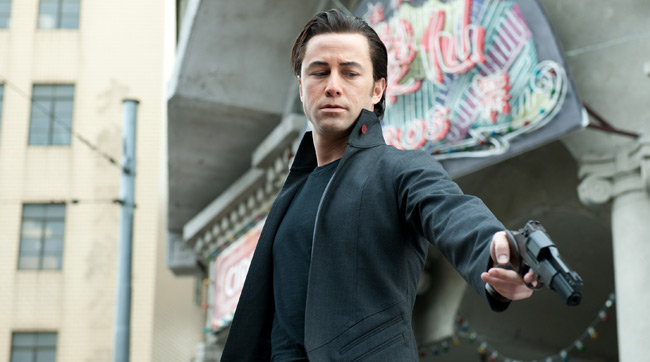 Refusing to get bogged down in the complexities of time travel Looper found a broad audience with a smart mix of sci-fi and action, taking them on a thrilling ride that included a deft late switch from big ideas to intimate focus. Judged film of the year by our critics, Looper appeared on more of their best-of lists than any other – and we don't always see eye-to-eye.
"We're going to be here all day talking about it, making diagrams with straws." – Old Joe (Bruce Willis)
---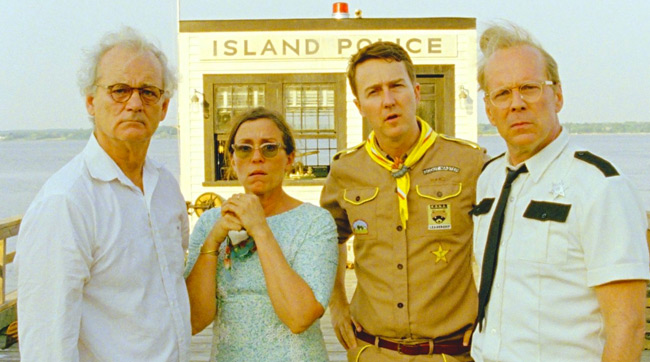 Wes Anderson's most recent effort had all the ingredients you'd expect: visual OCD, a strong sense of whimsy (bordering on overly twee) and an all-star ensemble cast. It also had a lot of heart, thanks largely to the two young, wise-beyond-their-years lovebird runaways at the centre of its island tale.
"Our daughter's been abducted by one of these beige lunatics!" – Walt Bishop (Bill Murray)
---
Swapping the Boston setting of his previous films as director for 1970s Iran, Ben Affleck cleverly juggled espionage thrills, film-within-a-film satire and a period setting with Argo. Suspenseful, funny and always engrossing, this exfiltration tale further proved Affleck's talents as a filmmaker and catapulted him into awards contention.
"This is the best bad plan we have. By far, sir." – Jack O'Donnell (Bryan Cranston)
---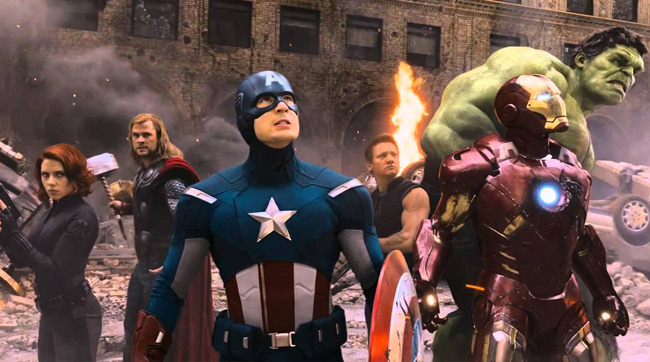 Comic book geeks from around the world asked the question "Can they really deliver an awesome Avengers movie?" to which their deity Joss Whedon appeared on the podium saying "Yes, we can". Both the critics and the box office agree: Joss delivered.
"Puny God." – The Hulk (Mark Ruffalo)
---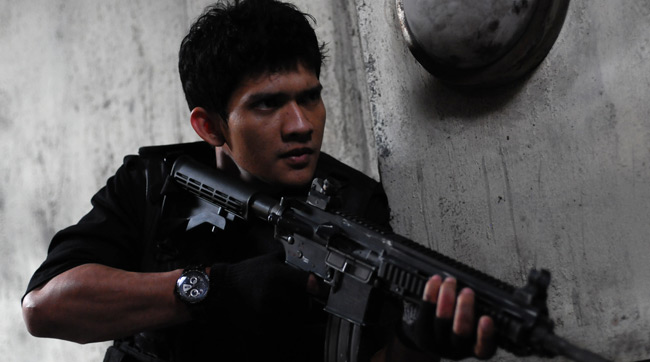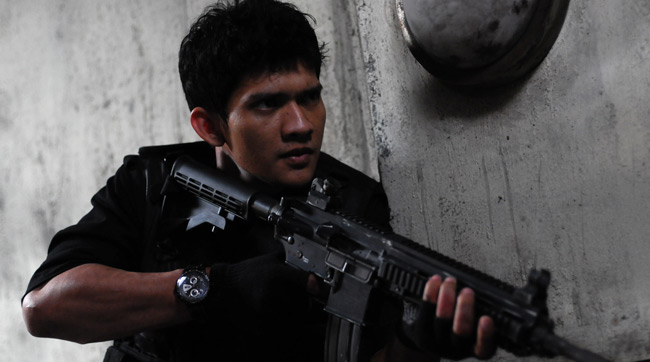 Often labelled 'Die Hard Boiled', The Raid is a kaleidoscopic action feast of ultra-violent gunplay and brutal fisticuffs, centred on an Indonesian SWAT team taking out a building full of criminal drug dealers that somehow know Silat martial arts too.
"Ahhh! Kyeaaa! Hiyaa!" – Rama (Iko Uwais)
---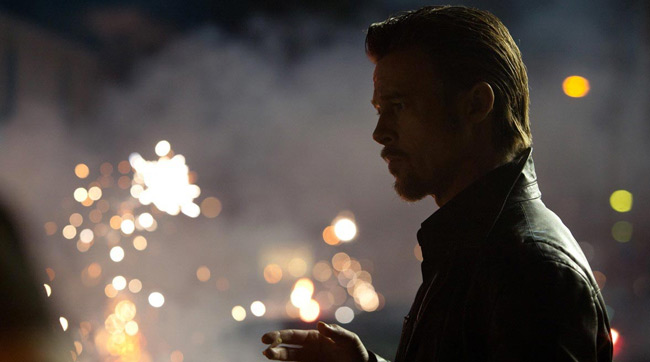 Drawing parallels between the grubbiest American crooks – bankers – and the Mob, Killing Them Softly is a stylish slow-burner rammed full of great performances showcased in long takes and punctuated by unflinching explosions of violence and Brad Pitt. Darkly comic despite its heavy political commentary, the film proved even crooks get fed up with their jobs.
"America's not a country, it's just a business." – Jackie (Brad Pitt)
---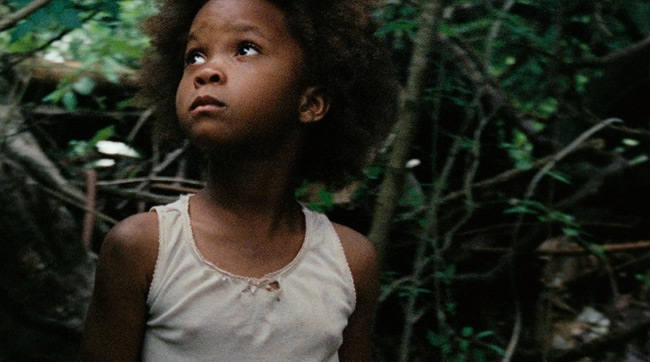 Newcomer Quvenzhané Wallis won audiences over with her portrayal of six-year-old Hushpuppy, searching for her mother through a remote stretch of Louisiana bayou. Brimming with emotion and beautiful cinematography, there was barely a dry eye in the house.
"They think we're all gonna drown down here." – Hushpuppy (Quvenzhané Wallis)
---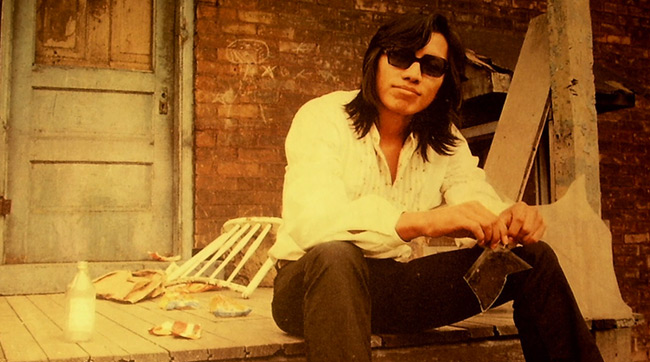 This uniquely uplifting music-mystery documentary follows two hardcore fans investigating the disappearance of musical hero Sixto Rodrigues, an elusive singer/songwriter who faded into obscurity in the States but remained famous in South Africa.
"Maybe today, yeah, I'll slip away." – Sixto Rodriguez
---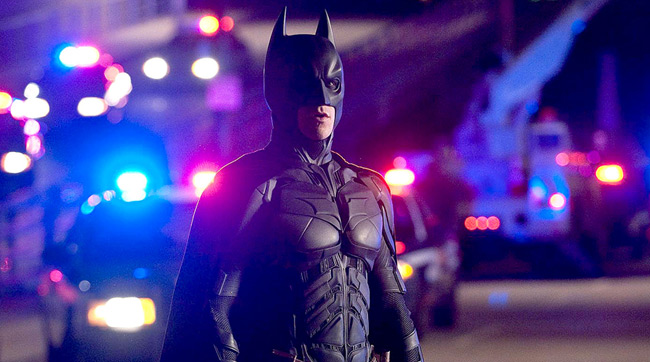 The heavily-anticipated conclusion to Christopher Nolan's Batman saga wasn't the Batman story many expected (or wanted). But this finale was bigger than Bruce Wayne; this was the story of Gotham city. On that level, Nolan succeeded in ending his sublime superhero trilogy.
"A hero can be anyone." – Batman (Christian Bale)
---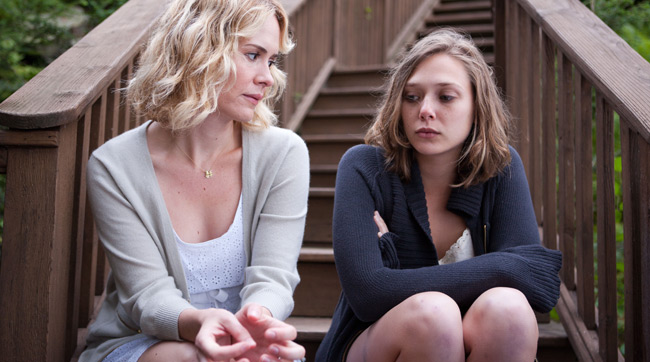 Erasing everything we thought we knew about acting Olsens, Elizabeth's debut here as an escaped cult member struggling to re-integrate into society boasted the same assured confidence that permeated the whole film. This unsettling drama proved haunting long after its credits.
"We can't ignore the fact that her behaviour is f*cking insane." – Ted (Hugh Dancy)
---
Tomas Alfredson, director of Flicks' #1 film of 2009 Let the Right One In, assembled the British Justice League of actors for this cinematic adaptation of John le Carré's Cold War spy thriller. The result is a moody, slow-burn, plot-heavy depiction of a messy era.
"A man should know when to leave the party." – Control (John Hurt)
---
Looking good for 50, James Bond got to have a little more fun in Skyfall than previous Daniel Craig outings with more of the over-the-top action thrills that only Bond can get away with. Javier Bardem's villain may have taken too long to get on-screen, but once he was there helped make this a winner.
"All this jumping and fighting, it's exhausting! Relax. You need to relax…" – Raoul Silva (Javier Bardem)
---
The Oscar-nominated sports drama follows the true story of baseball manager Billy Beane (Brad Pitt) and his highly unorthodox tactic of balancing a financially unbalanced sporting league to give his poor club a leg-up, all thanks to a theory developed by Peter Brand (Jonah Hill).
"When your enemy's making mistakes, don't interrupt him." – Billy Beane (Brad Pitt)
---
Big screen adaptations of young adult fantasy novels had the unfortunate nature of seeming a little too Twilight-y. The Hunger Games ground that stigma to dust with its futuristic near-apocalypse setting centred on a televised teen fight-to-the-death tournament.
"May the odds be ever in your favour." – Effie Trinket (Elizabeth Banks)
---
Norwegian thriller Headhunters boasted more twists and turns than its Hollywood cousins with this tale of a corporate recruiter and part-time art thief who steals from the wrong mark. It also subjected its lead to the sort of indignities and unglamorous transformation the A-List would run a mile from, revelling in making his life disintegrate.
"Sounds like something from a movie." – (Aksel Hennie)
---
Martin Scorsese's family-friendly love letter to cinema follows a recently-orphaned young lad in 1930s Paris. Upon fixing a broken robot, he is taken on a wondrous journey filled with enchantment, and the means to create magic.
"If you lose your purpose, it's like you're broken." – Hugo Cabret (Asa Butterfield)
---
Finally making it onto the big screen here, Joss Whedon and Drew Goddard's ode to horror was everything a genre fan could want. Boasting a magnificent central conceit, lashings of gore and humour and great performances, this brilliantly-executed original idea is a must-see.
"I'm never gonna see a merman." – Steve Hadley (Bradley Whitford)
---
Alexander Payne, director of Sideways and Election, hits the mark once again with this Hawaii-set tale about a middle-aged man (George Clooney) prompted to re-evaluate his entire life and his relationship with his daughters when he discovers that his coma-induced wife cheated on him.
"I'm the backup parent. The understudy." – Matt King (George Clooney)
---
Financial transactions don't usually make for the best on-screen drama, but Margin Call confronted audiences with the personal dimension of the U.S. economy's controlled demolition. Watching these finance execs grapple with their futures and that of their country, or in Jeremy Irons' case just grapple with dinner, painted a compelling picture of crooked capitalism.
"It's just money, it's made up. Pieces of paper with pictures on it." – John Tuld (Jeremy Irons)
---
Joe Cornish (Edgar Wright's screenwriting pal) made one hell of a debut with this hoodlum-lead UK sci-fi about a teen gang defending their block from aliens, featuring a witty cockney-fied script, some unique creature designs and an extremely strong lead character in John Boyega's Moses.
"This is too much madness to explain in one text!" – erome (Leeon Jones)
---