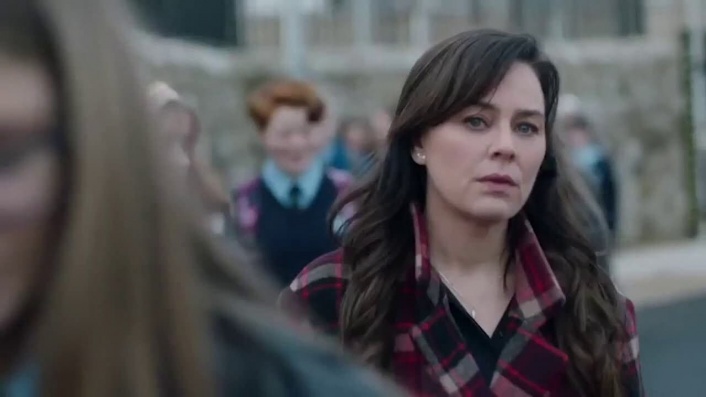 A mother's worst nightmare turns into compelling mystery in The Drowning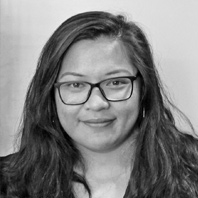 ---

In the midst of rebuilding her life, a woman is convinced she's found the son she lost eight years ago in mystery drama series The Drowning – watch it now on Neon. The mystery is compelling as soon as everything begins to be laid out, writes Laumata Lauano, carried by an intriguing lead performance.
The Drowning, streaming on Neon, is a four-part British mystery crime thriller drama. Jill Halfpenny stars as Jodie Walsh, a gardener who becomes convinced that a local teenage boy is actually her missing son Tom who disappeared several years earlier, presumed drowned.
I'm hooked after one episode because I just know Jodie's going to do some ill-advised things.
See also:
* Films and shows now streaming on Neon
* Everything new to coming to Neon
It's any mother's worst nightmare, isn't it? To turn your back for a split second, and then around again, to discover your child's gone missing. And to never see them again, having to accept that they have died despite not ever seeing the body. But that's what happens to Jodie at a lake with all of her family present. It's almost like none of them have eyes.
In any case, the series begins much later, a good amount of time since Jodie lost her son, marriage and a seemingly good career as a musician. She's not exactly having a good time. And who can blame her?
It doesn't help that it often sounds like she's underwater. Perhaps that's just for the viewer but if it's an indication of what she must actually hear in her head when she either thinks about, remembers, or sees something that reminds her of Tom—that's rough.
When she catches sight of an eerily familiar teenager boarding a bus, Jodie becomes convinced that he is her son and sets about infiltrating his life. Jodie's attempting to prove—because she's completely sure that he is—whether or not this is actually Tom.
I understand, I do. And I probably would have done something too, but my issues lie with her methods.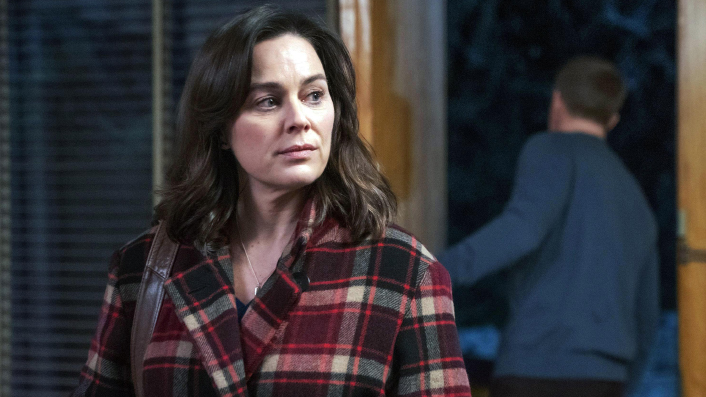 She lowkey comes across as a creeper going after this boy. Stealing her way into his life slowly, surely—and a little creepily. She discovers that one of her employees, a migrant, has been using false papers, so rather than let him go she uses his plight to obtain a DBS certificate, which enables her to get a job as a music tutor at the teenager's school where we discover this kid's name is 'Daniel' (Cody Molko). Totally normal stuff.
Although to be fair the more she learns, the more we also begin to think perhaps there's more than meets the eye. And really, why was it such an open and closed case?
If the lake was shallow, how did they never find his body? And why wouldn't it float to the surface as most bodies do in a calm body of water if it hasn't been weighted and whatnot? Is this a mystery or plot hole? I'll go with mystery, but that's what I want—in the same way that Jodie does.
Sign up for Flicks updates
The mystery is compelling especially as soon as everything begins to be laid out. I just had to know if Daniel is Tom and, if he is, how'd he get there? Is his father Mark (Rupert Penry-Jones) a kidnapper? Or is Jodie's perspective guiding us to see what she wants to see, building and solidifying her desperate case out of coincidences and immense grief? Or is something rotten in the state of somewhere in England? Perhaps involving witnesses from the day of the drowning who never came forward and couldn't be found again?
Although you can't help but wonder, having seen so many films and tv shows where people take DNA tests left right and centre, why she doesn't just do the quick 'look over there!' and snatch a fistful of Daniel's hair? Now that I've typed that out it sounds even more ridiculous than it did in my head.
The teen—who's taught himself to play guitar Gen Z style via YouTube—doesn't have a mother and his father Mark is very overprotective. Mark's suspicious of Jodie and hostile to the idea of extracurricular musical activities, calling them a waste of time. Interestingly, or suspiciously, he also doesn't allow Daniel to have a smartphone or any connection to the outside world—bar YouTube of course.
You can't help but wonder if you're suspicious because his measures are a bit too overprotective or whether you're suspicious because you're empathising with Jodie and seeing what she sees.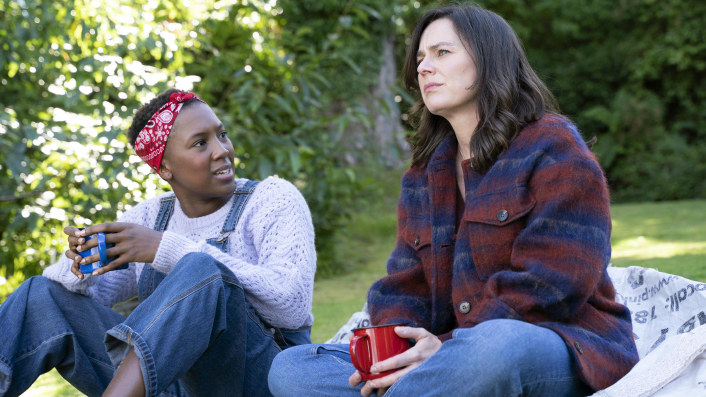 The Drowning is a psychologically thrilling ride and that's just the first episode, the suspense is tense and not just from the main plot. There's also tension between Jodie and her ex-husband Ben (Dara Devaney) and his wife Kate (Deirdre Mullins) who's also Jodie's ex-best friend.
Jodie's father—who blamed her for Tom's death—has died, having drowned in the bath and her mother Lynn (Deborah Findlay) doesn't think much of her daughter at all. It's sad, the loss of a child can really break a family.
That sadness is threaded throughout the first episode, and in parts it's almost suffocating if not overwhelming. Jodie is definitely the most affected, and it's often mothers that are. We're the most affected from the start, aren't we? From the moment we fall pregnant our bodies and emotions are more or less never the same.
Imagine losing your baby after all of that!
So while the implication is that grief has left Jodie unhinged and perhaps delusional, and to be fair her actions certainly scream deranged and delusional, you really can't blame her. Grief can make you do strange things, and the grief caused by the loss of a child can really destroy a person.
The fact that I didn't just dismiss the show after Jodie visits her ex-husband, who's now married to her ex-best-friend, is an indication of how intriguing Halfpenny's performance is. She plays Jodie with just enough shrewdness that you don't immediately go "she's lost the plot". Which is actually still on the table. Because some of her moves indicate more grief-induced madness than method.
But grief can only carry a show so far, and you really must suspend your belief at some of the things that occur and no one seems to bat an eyelash at. I may have watched trailers for future eps in the anticipation of the rest of the series and all I can say is I need to know how they get to those points in just four parts. And of course whether or not Tom is Daniel and if so, HOW?!