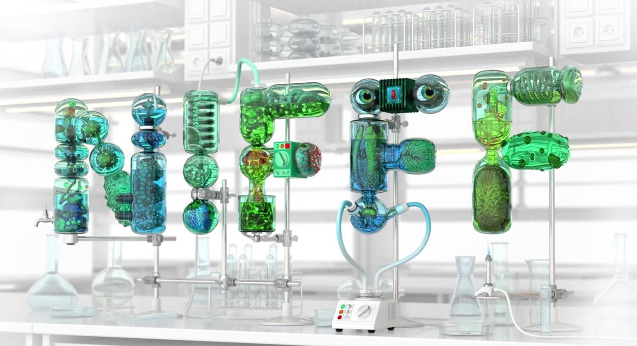 Next month in Switzerland, the Neuchâtel International Fantastic Film Festival takes place, with 150-odd films in the programme. These include the likes of Hereditary, Mandy, Climax, Bad Genius and more, and the legendary David Cronenberg will be jury president of the festival's official competition.
Alongside new genre films and retrospectives is an extensive selection of films from Aotearoa playing under the banner What We Do In New Zealand and explained like this by the festival: "To celebrate the 40th anniversary of the New Zealand Film Commission, the NIFFF gives the spotlight to Kiwi genre films with a selection that explores the wealth of a little known but essential national cinema".
Boasting a who's who's of Kiwi directors (Campion, Jackson, Tamahori, Preston, Ward, Waititi, Donaldson, Murphy and more), running the gamut from comedy to sci-fi and spanning the past 40 years of NZ cinema, it's an ambitious programme – which you can see in full here.
Flicks editor Steve Newall was curious about this to say the least, and got in touch with Anaïs Emery, artistic director of the NIFFF, to find out more about this Swiss showcasing of Kiwi cinema.
---
FLICKS: When I came across the What We Do In New Zealand programme, I thought you'd be excellent to have a conversation with about international perspectives on the cinema of New Zealand.
As a small, quite removed country, the New Zealand personality has quite often relied heavily on what people overseas think about us.
It's quite a kind of funny element of our national psyche. But half a world away from where you are, we just really don't know how our art is perceived.
ANAÏS EMERY: For us, making the programme on New Zealand was really important. The festival is 18 years old, so since we started in 2000, we've seen New Zealand independent and mainstream cinema evolving. And it was quite fascinating because for such a small country, New Zealand could produce a whole industry able to compete with the biggest studios on the planet, but also have an independent scene that allows strong personalities to rise and make special films with very challenging narratives. From far, it looks like what every culture without a mainstream studio industry should do. To succeed in having those two platforms for different types of cinema and allowing those very special qualities to arise.

Do you recall the first New Zealand film that you watched?
Hmm. That's a very good question. I think the first New Zealand film I watched was Peter Jackson's first movie.
Did you notice anything in common between films from here as your experience grew?
I think films from New Zealand, are quite interesting because we feel at the festival that diversity is really important, so it was interesting to see how New Zealanders try to show the diversity of the islands, sea, mountains, vegetation, and also diversity in the people that live there, so you can see that in the films. But once again, the personalities are really interesting because I think that New Zealand cinema could really help a director to adapt to an industry in which you have to fit into, so you have to respect some code, but also to care about their personalities and to be special. And I think that's what makes New Zealand cinema so interesting. You can see that each of the directors, they are here, also, to tell quality narratives.

Until recently, I don't think that the characters in New Zealand films were necessarily conveyed through dialogue. They are quite inward-looking personalities, quite introverted, so the films do a lot of their communication through landscapes, through mood, and I wonder if that helps those films translate internationally?
Maybe. I mean, of course, when you see a film shot in New Zealand, the visuals of the landscape are really important because the land itself is fascinating. Like in the way films shot in the Alps are really famous all across the world, it's really important because you feel something from this land in which it's shot. And, of course, in the case of New Zealand, it's an asset because it's absolutely fascinating.
I think the introvert part is really interesting, as well, because maybe it's a reaction to the landscape itself. You should know better than me because I think as a Kiwi, you know better. But, well, with a certain type of landscape, people are getting not so talkative because the nature is really strong But yes, you're right. It's one of the interesting features of some of the films that are presenting. There's something between mankind and the landscape it's living in. And this is a very personal, introverted and deep relationship.
Please tell me a little bit about when the idea for the What We Do In New Zealand programme came together and how you first approached it in terms of programming.
So it's been a long time that we've wanted to include New Zealand cinema in NIFFF because we know that our audience, which is quite young, knows some of the films and thinks that New Zealand cinema is cool, but they don't really know the history and the roots of this cinema. So the idea was to give a general panorama, of the different personalities behind the more recent productions. We've been working on that for three years now, so at that point we decided to go for it for this year and we started to discuss with lots of different experts on New Zealand cinema in order to gather the programme we have now.
It is also important for us, aside from the films in the programme, to talk about the future of New Zealand cinema, New Zealand film production, to see what would be the big perspective and strategic decision of the New Zealand Film Commission for the future. The main subjects are, of course, diversity, representation of women, immersive media, as well as international co-production. It's always interesting to look at the past, but also the future. So these are the different topics we would like to tackle with our programme.

What was the initial reaction when you announced that this was part of the programme for this year?
People were quite enthusiastic but, of course, there's a lot of films that are totally unknown to our audience. They, of course, know Peter Jackson, Taika Waititi and some of them saw Perfect Strangers, Gaylene Preston's film, because we screened it when it was released. But of the more classical films, I think maybe 10% of the audience would know them. So the interest is really high. And we are quite happy to be able to propose a real discovery and to show these films for our audience. I expect that we will get good attention from the audience for those films because now that they know the recent success of Kiwi cinema, I think that they'll be really attracted to the history and the films that helped to build the present productions.
I wonder, when you consider the rest of the films that are in your broad programme, are there any overall trends in cinema at the moment that you see as really strong opportunities for the kinds of films that get made in New Zealand?
Well, New Zealand is really ahead when it gets to technologies, also thanks to the presence of the Weta Workshop industries in your country, but it's not just that. If Weta is there and working there and developing technologies there, it's also because it's the result of very successful politics and also a specialty of New Zealand, maybe, is also to try to develop some competence at home. And what is great in what they do is that they are really advanced in the field of technology, but it's also always related to art, to a creation, and this is where it's really interesting. And I think, of course, you have such an industry, it creates lots of competence and it creates careers.

Of course, there's something really essential in looking to the future, because I don't like when people say that cinema will die or something like that. I really don't believe it. I think people are really fond of films and series and games and all, but there's a transition where all kind of fictions are melting into different platforms. So the point is to adapt and try to see what is the better platform, the better channel, to express one IP, one fiction. So I think that is what film commissions all across the world are now perfecting. And it seems to me, I can't say because I'm not there, but it seems to me that New Zealand is taking this issue quite seriously.
The other point which is really important is the diversity and the representation of women and the New Zealand Film Commission has a boss who is a woman and they issued a lot of communication lately about the representation of females in film production. And this is also very important in the film industry. So it's another topic that the New Zealand Film Commission seems to take really seriously. And to me, this is really important. In Switzerland, for example, our local forums, they haven't released any news about the representation of women yet.
I think it's a very important strategy for the Film Commission to have here. It's important, I think, for any country to be pursuing.
We put a poll together so our readers could vote for their favorite films, directors, male actors and female actors.
When I was putting the list together, I was coming across all these fantastic actresses, actresses that are easily the equal of their male counterparts, but the number of great roles that they've had written for them was really paled in comparison next to the number of great roles for men in cinema.
It's a topic which is really important, nowadays And I think, well, it's good that we talk about it because the situation must improve. And it's really satisfying to see that one film commission is trying to improve the situation because we always need people to go ahead. And yes, roles for actresses are really stereotyped. It's difficult for women to have a career, a film director or producer, so I think we would benefit from a more diversified fiction world because it will help all the viewers – male and female, adults and children – to have better diversification of career and also female fiction, female creation, more into the whole spectrum.

I heard an anecdote, a story from a woman working in the film industry talking about how difficult it was to work in that male-dominated environment.
Over time, she was accepted as one of the boys. She was seen as "one of us". And then a little while later she thought "a woman shouldn't have to be a man in this industry – where is the space for women in this industry?" Is that a story that rings true to you, thinking about your environment, as well?
Yes. It rings a bell. It makes me laugh because yes, it's true that I already had this feeling, but I must say as we are an independent institution, in the whole company of NIFFF, I never had this kind of problem because we are really mixed. We care a lot about diversity, but it's when you go outside, I think. It's sometimes difficult for women in the film industry because at some point, you're really young and so you have nothing to say, and then you're too old and you should go home. And so in this whole process, there's no time in which you can be serious and develop a career, which is also a problem.
Looking at the films that you're planning as part of the selection, there's a couple of extremely strong female directors from New Zealand represented among some very good selections across the board. I look forward to hearing what the reaction is when you screen each of the films in your programme.
I must say, for the selection of films, it was a great adventure and what is great about the New Zealand film industry, which I don't know very much about, is that we got a lot of advice from very different types of people – from the New Zealand Film Commission, from people like Ant Timpson, from students and academics. It was really satisfying and enlightening to be in contact with all these different people that really wanted to share this challenge of making the first programme about so-called fantastic or imaginary cinema. I had so many people involved in the conversation about making the programme, So for us, it was really interesting, really, really interesting.
---
The films screening in What We Do In New Zealand:
An Angel at my Table
Boy
The Changeover
The Dead Lands
Death Warmed Up
The Devil Dared Me To
Goodbye Pork Pie
Heavenly Creatures
Hunt for the Wilderpeople
Mr. Wrong
The Navigator: A Mediaeval Odyssey
Once Were Warriors
Perfect Strangers
The Quiet Earth
The Scarecrow
Sleeping Dogs
Smash Palace
Whale Rider
This story is part of our month-long celebration of 40 years of NZ film. Follow all our daily coverage here.