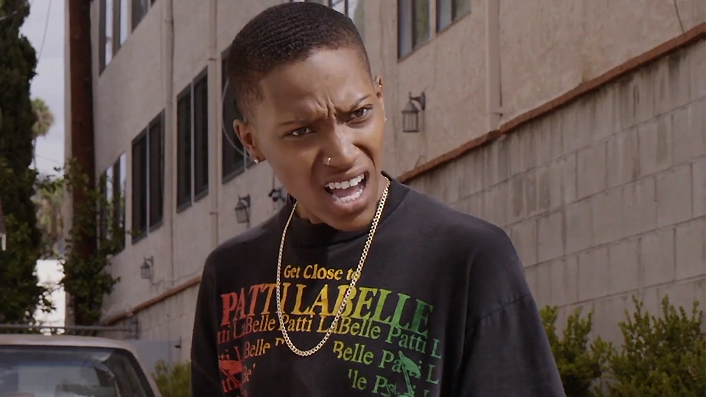 Twenties is a cutting, self-aware critique about being queer and black in Hollywood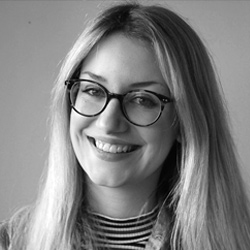 ---

Lena Waithe draws on her own experiences for new Neon show Twenties, satirising her own personal and professional path as a young, unknown queer black writer in LA. As Katie Parker observes, the dating dramas, career upheavals, personal crises seen in the show are universal, but thanks to its unapologetic, laser-sharp focus on blackness, these rites of passage are imbued with new meaning and significance.
There is a moment in the first episode of Twenties where Hattie (Jonica T. Gibbs), the show's lead, is discussing her stalling screenwriting career with her two best friends Nia (Gabrielle Graham) and Marie (Christina Elmore). Hattie needs to work harder to try and find an entry point into Hollywood, argues Marie. Hattie sees things differently.
"We are living in the new black renaissance, ok? I'm black and I'm gay, Hollywood should be knocking down my door."
It's a sly joke on the part of series creator and writer Lena Waithe, sly-er still when you consider that, since its conception, it has taken her nearly a decade to get the semi-autobiographical series off the ground—time in which a cultural shift has rendered her viewpoint suddenly much more marketable.
See also:
* New release movies & series on Neon
* Rose Matafeo: Horndog showcases NZ's greatest living comedian
First shared with the world way back in 2013 as a series of videos on YouTube, the series, which riffs on and satirises Waithe's own personal and professional path as a young, unknown queer black writer in LA, struggled to get lift-off. The project was shelved but Waithe continued to work away on it in the background, while taking jobs in the writers room of shows like Bones.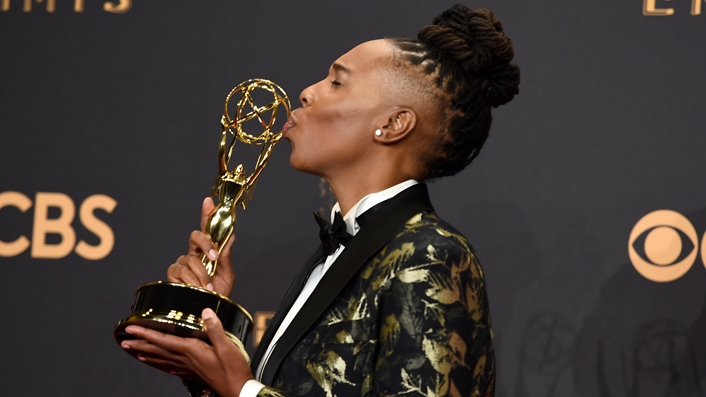 Years later of course, Waithe is hardly an unknown, making waves as one of the most promising young writers and performers of a new generation of black artists making it into the Hollywood mainstream. Best known for her role as Denise on Aziz Ansari's Master of None (and for winning an Emmy for writing the incredible season 2 episode based on her own coming-out story), Waithe may no longer be in her 20s, but finally her show has come to fruition.
Twenties follows Hattie, an aspiring comedy writer living in LA and struggling to find a foothold in the industry. As is often the case in coming of age stories, when we first meet Hattie, her life is in a bit of a mess. At 24 she has no career prospects, no money and has just been evicted from her apartment. Her latest fling, an older, possibly straight girl, is going nowhere, and her friends are getting tired of her shit.
So when an opportunity to work for one of the leading black female writers in Hollywood, Ida B. (Sophina Brown) arises, it seems like maybe things are looking up! Except…Hattie doesn't think so—and this is where Twenties gets interesting.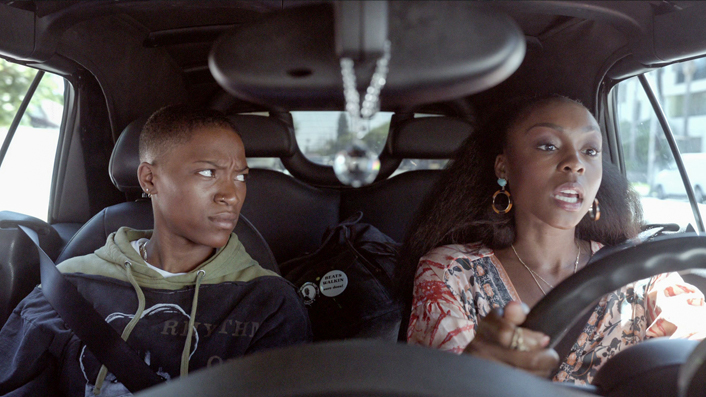 As that conversation between Hattie, Nia and Marie suggests, Waithe is not entirely at ease with the way black voices have so suddenly been welcomed into Hollywood—or the middling content that she sees being produced. To Hattie, Ida and her show 'My Bae' represent everything wrong with black entertainment, a beacon of mediocrity that is misguidedly applauded for merely existing.
Yet with no other leads for a job that will get her foot in the door, Hattie finds herself Ida's new employee—and soon discovers that there are compromises she herself will have to make if she wants to get ahead as a black woman in the entertainment industry.
It's an incredibly complex conversation, but one that Waithe has clearly thought about in great depth for a long time. Can the true potential of black art ever be realised under the constraints of the Hollywood machine? Like Hattie, Waithe spent her early career working with some of Hollywood's leading black talent, like Gina Prince-Bythewood, Ava DuVernay and Mara Brock Akil (on whom Ida B. is clearly based), and with this insight, Twenties is able to give the kind of cutting, self aware critique that, in the age of dogmatic wokeness, is decidedly rare.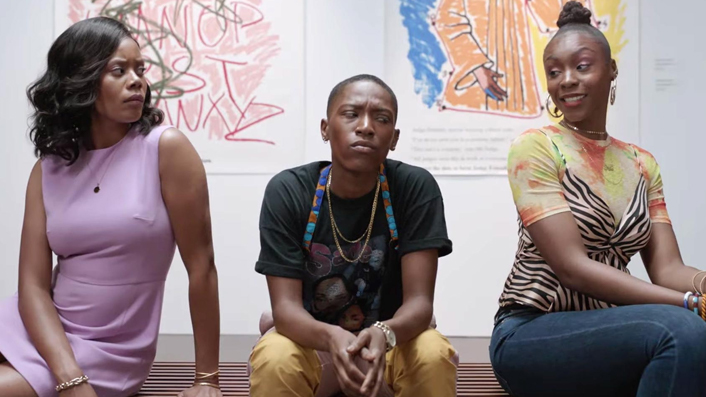 But of course, the perspective offered in Twenties is in general unlike that found almost anywhere else. Hattie is not a character seen on-screen often if ever, and her presence is instantly, memorably unique. As Waithe told The New York Times, "this is the first time a masculine-of-centre black woman has been the centre of a show on primetime TV."
If this all sounds a bit niche don't worry it's not—for Waithe, telling her own story as a queer woman in Hollywood is less of a vanity project than a lens through which to see the modern black experience of young women of colour today. Hattie's foibles and those of her friends, as they go through dating dramas, career upheavals, personal crises and all the other things that happen in one's 20s, are universal. Seen through the show's unapologetic, laser sharp focus on blackness, however, these rites of passage are imbued with new meaning and significance—and a large part of the success of Twenties rides on the authenticity inherent in Waithe's point of view.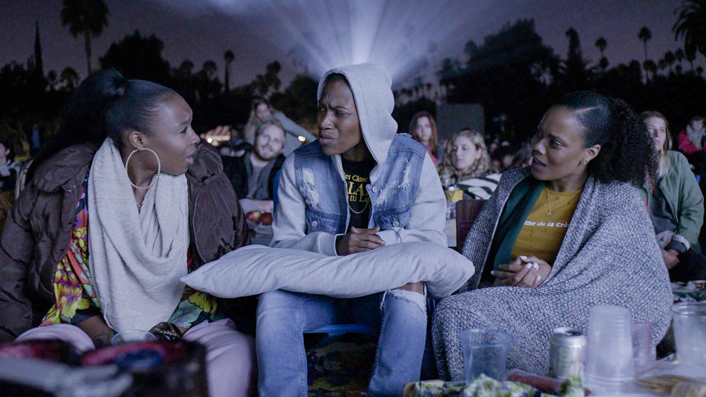 It is due as well to the incredibly charming, natural and compelling performance given by Gibbs, who Waithe discovered working as a stand-up comic. As Hattie she is an immediately complete character, a cocky know-it-all, totally out of sync with the world around her, while somehow being infinitely cooler and more interesting than it anyway. With minimal previous acting experience, Gibbs seamlessly slips into the role Waithe based on herself, without ever appearing to be doing an impersonation.
With America's civil rights crisis having reached boiling point in 2020 and the world's attention having been drawn to just how much blackness is still routinely, violently punished, Twenties' examination of life in LA and the state of black entertainment could seem like small fry by comparison.
Sign up for Flicks updates
It is a testament then to Waithe and her team's talent that the show instead feels more important than ever. Hollywood may be experiencing a "new black renaissance", as Hattie puts it, but just because powerful executives are now willing to profit off people of colour does not mean that anything has gotten materially any better. For Hattie, and for Waithe, mere "representation" is not enough—and yet, at the incremental pace progress seems to take, it is something that both are under clear pressure to settle for.
It took Waithe nearly her whole career to get Twenties made, and now it's here she is pulling no punches. Black art, she argues, can be better and deserves to be better. But will anyone let it? Twenties is not afraid to say that settling for the bare minimum is not good enough, while acknowledging that sometimes there is no immediate alternative—and that for a little while at least, you might have to suck it up and see what happens. And, after all, isn't that what your twenties are all about?