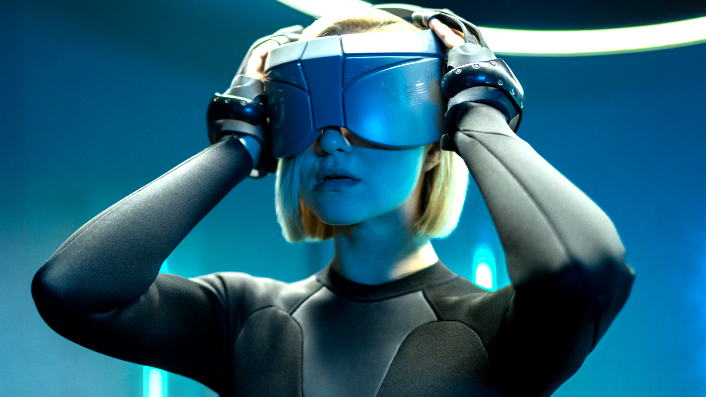 The Girlfriend Experience's new season is strange, sexy and sometimes unsettling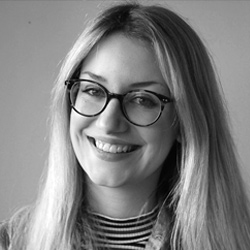 ---

Moving to a near-future London, and still exploring the world of sex work, is a new season of The Girlfriend Experience – watch it now on Neon. The shift to the tech industry is an incredibly fitting one, writes Katie Parker.
When anthology series The Girlfriend Experience first debuted in 2016, co-writer and co-directer Amy Seimetz described the show, which follows the experiences of high-end escorts, not as an exposé of why a woman would choose to engage in sex work, but instead a mediation on why we care at all. "It's creating a character," she told the LA Times, "that embodies why we're so fascinated with women who do."
See also:
* Everything new coming to Neon
* All new streaming movies & series
Based on Steven Soderberg's 2009 movie of the same name, over two seasons The Girlfriend Experience has carried out this mission statement with steely resolve, gaining notoriety for its enigmatic and often hauntingly opaque depictions of high-end escorts going about their lives. And, while a few things have changed in season three—most significantly, Seimetz and her co-writer and director Lodge Kerrigan have bowed out, with German filmmaker Anja Marquardt taking the reins—the sleek, eerie remoteness that is now the show's signature remains thankfully untouched.
Where seasons one and two took place in Chicago, Washington and New Mexico, in season three, we jump cities once again, to London—and also, seemingly, an unspecified amount of time, landing us at an unspecified place in the not-so-distant future. VR, simulation, and AI have all come along a wee way… but the oldest profession in the world remains as booming a business as ever.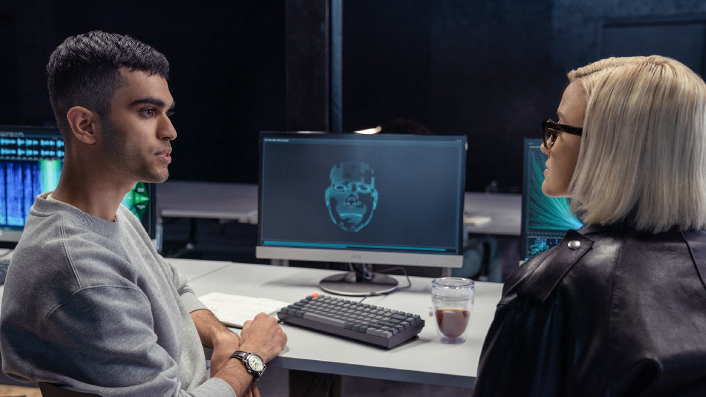 Here we join Iris (Julia Goldani Telles), a young American woman new to the city to start a job studying human behaviour at a flashy tech startup. Having dropped out of her neuroscience degree to take up the opportunity, it is quickly clear that Iris is a formidable new talent in the tech world. It also soon becomes apparent that her new side-gig as a high-end escort is by no means incidental to this endeavor—and that her intimate encounters with wealthy, powerful men also offer invaluable insight into her research.
Best known for her 2014 film She's Lost Control, a tense and austere tale of a sexual surrogate grappling with professional and emotional boundaries, Marquardt is an incredibly apt choice to replace Kerrigan and Seimetz. And, filming under COVID conditions, she cleverly leans into the restrictions and social distancing requirements, creating an environment that perfectly evokes the cold, calculated dynamic between its heroine and the men she meets with.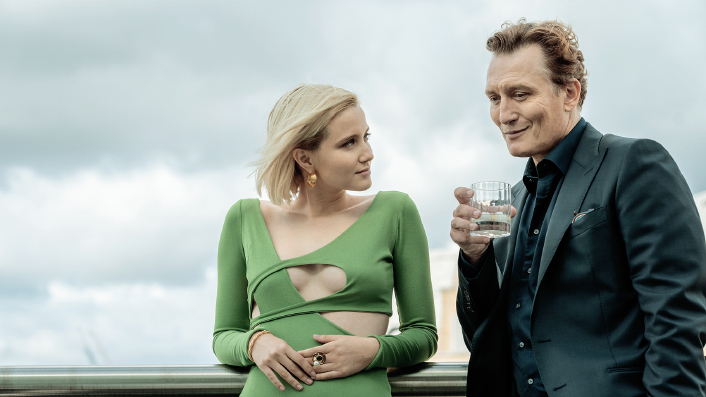 In the course of her day and night jobs, Iris inhabits a series of stylishly soulless, cavernously expansive spaces: the luxury apartments of her clients, the slick, glass-walled offices of her tech company, the weird, snow-white liminal space in which Iris's VR meetings take place. It is a sleek, sterile, and meticulously composed world, and one that is as claustrophobic as it is uncanny.
As such, and even more than previous seasons, Marquardt relies admirably little on the titillating potential of her subject matter. Instead, the show remains preoccupied with the parallels between sexual power and corporate power—and while seasons one and two focussed on the worlds of law and politics respectively, the shift to the tech industry is an incredibly fitting one.
With the pervasive power of big tech increasingly seen as an immutable and indelible force in our interpersonal relationships, it is no wonder that film and television have turned their attention to the tensions contained within. Shows like Made for Love, The One, and (of course) Black Mirror have entertained numerous possibilities for the future consequences of algorithmically assigned relationships.
Yet where these shows have almost unanimously imagined dystopia, in The Girlfriend Experience the romantic repercussions of digital dating are moot. Iris is not obsessed with love, and whether machines should help us find it, but with desire—and the task of quantifying, controlling it and simulating it by any means necessary.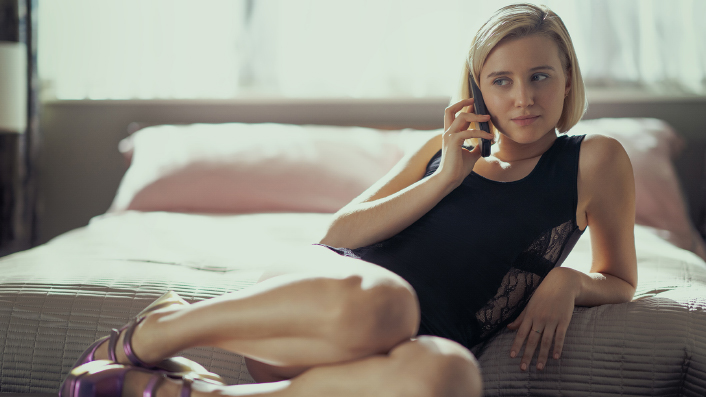 As Iris, Telles gives a sharp, sure-footed performance, her effortless sexual charisma belying a steely, single-minded will. Spending time with her clients and studying what makes them tick, she herself starts to take on an almost AI-like affect—her perfect, doll-like face impassive as she constantly recalibrates to become whatever she realises they want. But, Marquardt seems to ask, what price is really being paid for this service? And what, in this transaction, is really being exchanged?
Thankfully, Marquardt does this without resorting to tired sex worker tropes and questions of whether what Iris is doing is good, bad or "empowering". Instead, as Kerrigan and Seimetz did before her, she takes seriously the idea that her heroine's reasons for engaging in sex work are as complex as they are rational—and that, in actuality, it may be her day job where the most sinister transgressions are taking place.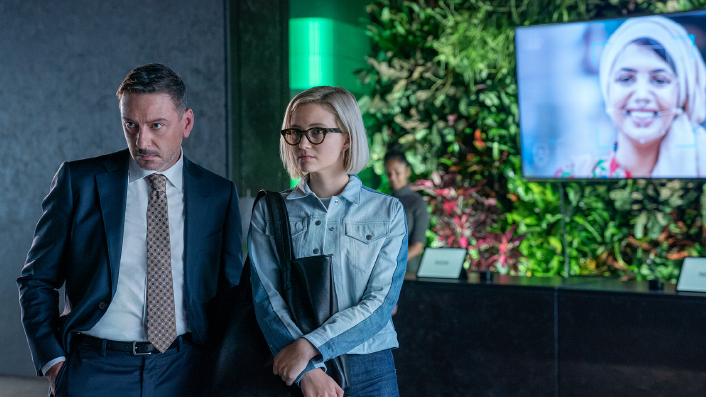 The result is a fascinating foray into territory that is, as yet, mostly uncharted on screen. Marquardt, who wrote and directed all of the season's 10 episodes, brings an insightful eye to the subject matter, effortlessly elucidating the analogies and ironies contained between Iris's two career paths.
Strange, sexy and sometimes unsettling, The Girlfriend Experience's third season is an atmospheric and astute examination of a moment in time that may not yet have arrived—but which one can't help but think looks increasingly familiar.