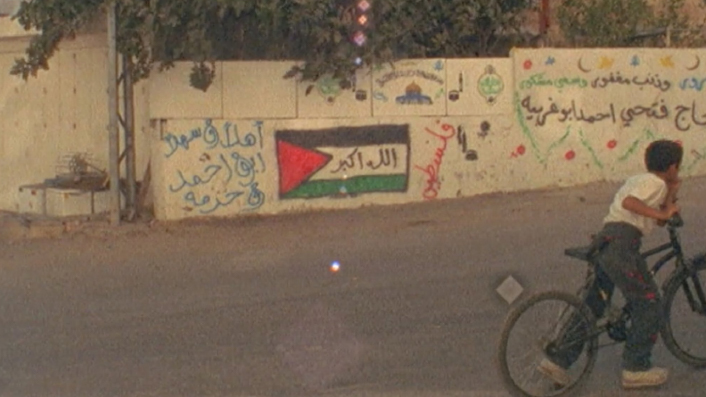 For a Free Palestine – a new, free streaming project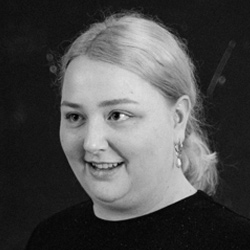 ---
For a Free Palestine, a programme of films by Palestinian women this week premiered on Another Screen—a new, free streaming project by Another Gaze feminist film journal.
Programmed by Daniella Shreir, the For a Free Palestine selection includes work from filmmakers Jumana Manna, Basma Alsharif, Rosalind Nashashibi, Razan AlSalah, Mahasen Nasser-Eldin, Larissa Sansour, Mona Benyamin, and Shuruq Harb.​ In the coming days, films by Emily Jacir, Lokman Slim/Monika Borgmann, Pary El-Qalqili, Layaly Badr, Mai Masri, and Aida Ka'adan will also be added to the programme.
The programme comes in the wake of renewed, escalating airstrikes on Palestine's Gaza Strip in recent weeks.
The films range from science fiction shorts to observational documentary, character portraits to video poems.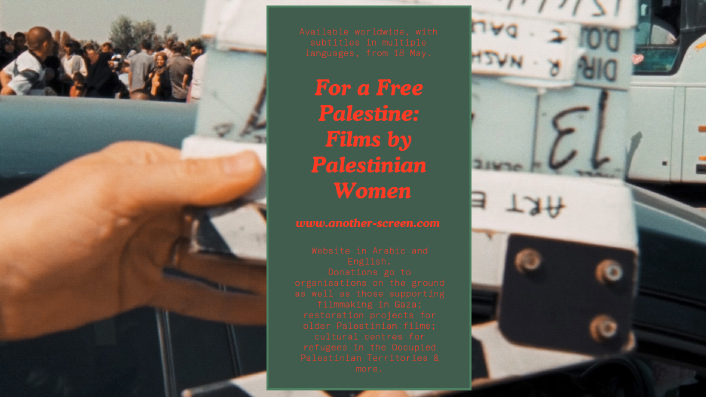 In Razan AlSalah's 2017 experimental short Your Father Was Born A 100 Years Old, And So Was The Nakba, Oum Ameen, a Palestinian grandmother returns to her hometown Haifa through Google Streetview, using glitch aesthetics and digital erasure in a subversion of the physical borders and checkpoints imposed by the Israeli occupation.
Inspired by Kenneth Anger's Scorpio Rising (1963), Jumana Manna's 2010 work Blessed Blessed Oblivion weaves together a portrait of male thug culture in East Jerusalem, manifested in gyms, body shops and hair dressing parlors.
See also:
* All new streaming movies & series
* Movies now playing in cinemas
Larissa Sansour's 2012 sci-fi short Nation Estate offers a clinically dystopian, yet humorous approach to the deadlock in the Middle East, exploring a vertical solution to statehood. One colossal high-rise houses the entire Palestinian population – now finally living the high life. Each city has its own floor: Jerusalem on the 13th floor, Ramallah on the 14th floor, Sansour's native Bethlehem on the 21st and so on. The story follows the female lead, played by Sansour herself, returning home from a trip abroad.
The films will be available worldwide for a month, with English and Arabic versions and subtitles in multiple languages including Korean, Portuguese, Italian, Spanish, and Japanese, with Indonesian subtitles available soon. The films will also be contextualised by texts and interviews added throughout the month.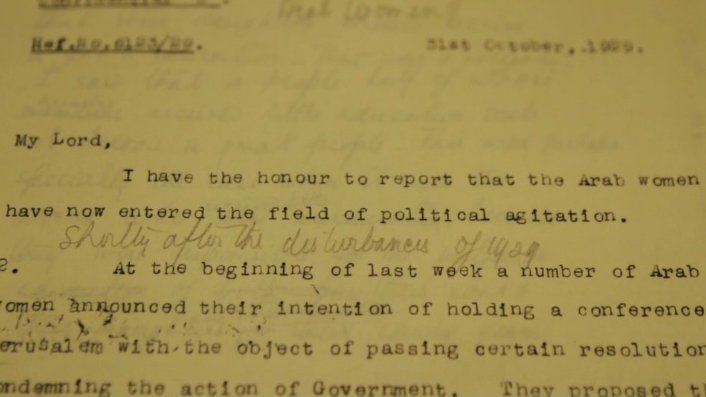 The films are free to view but donations are encouraged, with funds going to facilitating medical, legal, and infrastructure aid on the ground in Palestine. Secondary donations go to as supporting filmmaking in Gaza; restoration projects of older Palestinian films; cultural centres for refugees in the Occupied Palestinian Territories & more.