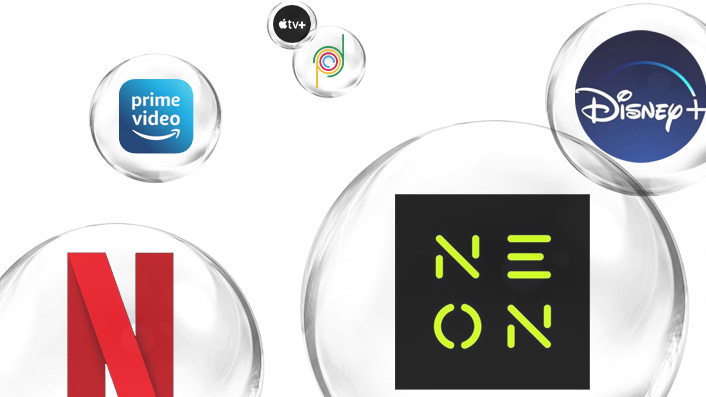 New to NZ streaming services this May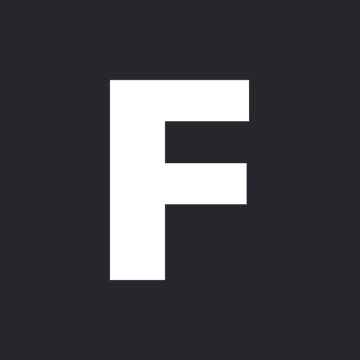 ---
There's so much stuff coming to Aotearoa's biggest streaming services, you couldn't possibly watch 'em all even during lockdown. That's why we've highlighted the biggest and bestest films and shows coming to your screens this May.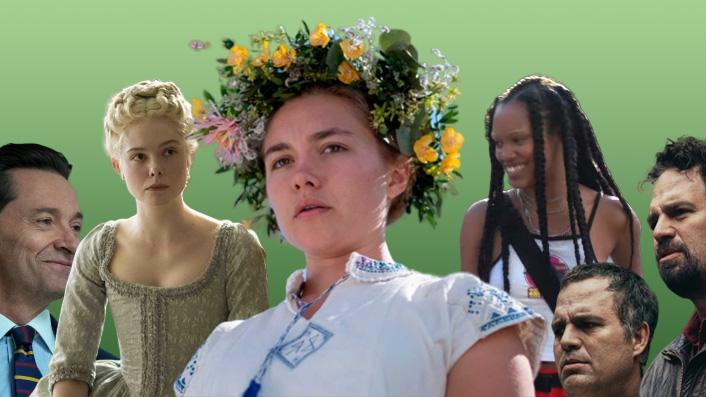 New to Neon
Streaming from 11 May
Mark Ruffalo co-stars with Mark Ruffalo as twins in this limited series from the writer-director of The Place Beyond the Pines. Told in six parts, the story follows one brother's attempt to get the other – a paranoid schizophrenic – out of the asylum. Co-stars Imogen Poots (Green Room), Kathryn Hahn (Bad Moms) and Academy Award winner Melissa Leo (The Fighter).
Streaming from 18 May
From the Oscar-nominated co-writer of The Favourite comes this anti-historical satire starring Elle Fanning as Catherine the Great, Russia's longest-reigning female ruler, and Nicholas Hoult as the maniacal and seemingly idiotic Emperor Peter, whose arranged marriage to Catherine changes the sunny girl into an edgier woman fighting for change.
Streaming from 13 May
Filmmaker Ari Aster (Hereditary) released a longer, more messed-up director's cut to one of the Flicks-certified best films of 2019. Here's a slice of what Aaron Yap had to say about the original theatrical version: "Apart from an opening murder-suicide that harkens back to Hereditary's gruesome family tragedy, the film operates as a fascinating tonal inverse, swapping dread-filled chamber-drama turmoils for sun-kissed, at times goofy, creepiness."
See also
* Everything on Neon this May
* All new movies & series on Neon
* All new streaming movies & series
Streaming from 2 May
Sundance-winning director Crystal Moselle expands her festival hit film Skate Kitchen (described as "Kids meets Girls" by IndieWire) into an HBO series, continuing to profile a diverse group of young women in the New York skateboarding scene.
Streaming from 3 May
Academy Award nominee Hugh Jackman, Oscar winner Allison Janney (I, Tonya), Geraldine Viswanathan (Blockers) and Golden Globe nominee Ray Romano (The Big Sick) star in this true story of a prestigious school and the student who exposed a large embezzlement scandal.
Streaming from 4 May
Golden Globe winner Damien Lewis and Oscar nominee Paul Giamatti return to the Showtime power-hungry drama as bitter rivals Alexrod and Rhoades alongside new threats—a social impact pioneer (Corey Stoll, House of Cards) and a district attorney (Roma Maffia, Pretty Little Liars).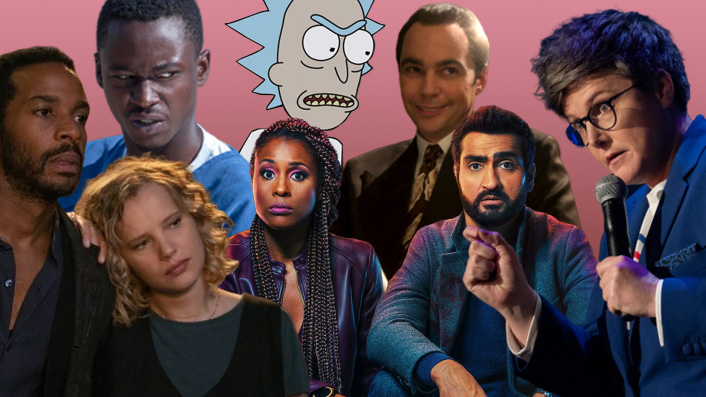 New to Netflix
Streaming from 1 May
Ryan Murphy's new show is an alternate history drama set in the Golden Age of Hollywood. In the post-WW2 era, a group with big screen ambitions try to make their dreams come true, running headlong into Tinseltown's power structures and biases across race, gender and sexuality. The cast includes Darren Criss (award-winner for his turn in Murphy's The Assassination of Gianni Versace: American Crime Story) Samara Weaving (Ready Or Not) and Laura Harrier (BlacKkKlansman).
Streaming from 6 May (new episodes weekly)
Season 4 of Rick and Morty resumes in May, with episodes being added weekly from May 6. Based on the trailer, this batch of episodes (known as The Other Five) promises an army of Ricks, gundam suits, grotesque aliens, bickering, spaceships, action, and Jerry being an idiot. Basically everything you'd expect (and love).
Streaming from 8 May
Director Damien Chazelle (La La Land, Whiplash) seemingly just can't stay away from jazz… He directs the first episodes in this new drama set in modern-day Paris jazz club. André Holland (Moonlight) stars as a jazz muso trying to keep his club afloat, his relationship working (Joanna Kulig, phenomenal in musician-oriented drama Cold War, plays his girlfriend) and also juggling the arrival of his teenage daughter (Amandla Stenberg, The Hunger Games).
Streaming from 22 May
After having its theatrical release canceled due to the COVID-19 pandemic, The Lovebirds makes its way to Netflix so we don't have to wait for this murder mystery meets kinda rom-com. Reteaming with The Big Sick director Michael Showalter, Kumail Nanjiani is joined by Issa Rae, playing a couple on the brink of breaking up. When they get mixed up in a crime, the pair have to put their personal shit on the backburner for long enough to clear their names.
Streaming from 1 May
Ashton Sanders (another Moonlight alumni) and Jeffrey Wright (Westworld) star in this in this sons-and-fathers crime drama about the cycle of gangster life—and one man's attempt to break the chain. From the co-writer of Black Panther and The People v. O. J. Simpson: American Crime Story.
Streaming from 26 May
Following on from devastating 2018 juggernaut Nanette, Hannah Gadsby returns to Netflix with comedy special Douglas. Named after her beloved dog, it's a taping of the show that Gadsby began touring in 2019.
See everything coming to Netflix this May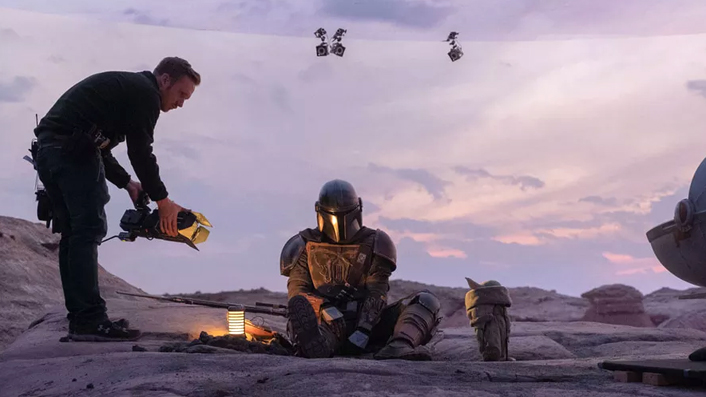 New to Disney+
Streaming from 4 May
Featuring never-before-seen footage and interviews as well as roundtable discussions hosted by executive producer Jon Favreau, this detailed series goes behind-the-scenes of the groundbreaking Star Wars show.
Streaming from 4 May
The concluding entry in the saga also releases on Star Wars Day. Daisy Ridley, Adam Driver, John Boyega and Oscar Isaac all return with The Force Awakens director JJ Abrams for this climax that takes place one year after The Last Jedi (which appears on Disney+ May 1).
Streaming from 1 May
In this eight-episode series, collector and cinema historian Dan Lanigan dives deep into the props and costumes – considered film fossils – that helped shape and define movies like Mary Poppins, Tron, Pirates of the Caribbean and Who Framed Roger Rabbit?.
Streaming from 12 May
Pixar "created something unforgettable" here, said Flicks' Liam Maguren in his review, with this fantastical animated family adventure about a boy's love of music in a family who hates tunes and his search for his deceased father in the Land of the Dead.
Streaming from 15 May
Angelina Jolie reprises her gold-hearted villainess role for this sequel to Disney's 2014 fantasy adventure. Five years on, Maleficent's life takes an unexpected turn when Prince Phillip proposes to Aurora (Elle Fanning). But when Queen Ingrith (Michelle Pfeiffer) uses the wedding to try to divide humans and fairies forever, Maleficent and Aurora find themselves opposite sides of an impending war.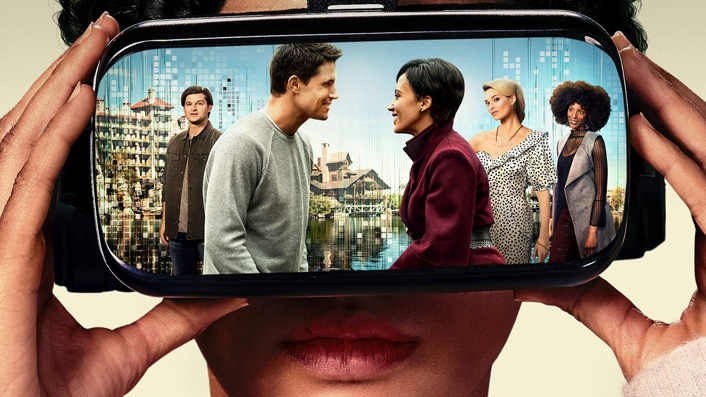 New to Prime Video
Streaming from 2 May
The latest show from the creator of Parks and Recreation is set in the near-future where a car-crash victim, on his girlfriend's request, agrees to skip life-threatening surgery in favour of uploading his brain to a virtual world filled with fellow "dead" people and in-app purchases.
Streaming from 8 May
The Muppets star Jason Segal creates and leads this mystery-drama series centred on four people who stumble upon a seemingly innocent puzzle game hidden in plain sight – only to discover the scheme goes far deeper than they realise. Co-stars Eve Lindley (Mr Robot) and André Benjamin (High Life) alongside Oscar winner Sally Field (Forrest Gump) and nominee Richard E Grant (Can You Ever Forgive Me?).
Streaming from 22 May
Music and screen sensation Janelle Monáe (Hidden Figures) leads the second season of the Golden Globe-nominated series, playing a woman with memory loss who wakes up in a rowboat in the middle of a lake. Stephan James and Hong Chau return for this second season.
Streaming from 29 May
Already being regarded as a modern cult classic by sci-fi horror nerds, this 1950s-set mystery follows two people working late night in a New Mexico radio shack who come across a strange radio frequency – a discovery that could change their small town forever. Comes with a spine-tingling trailer.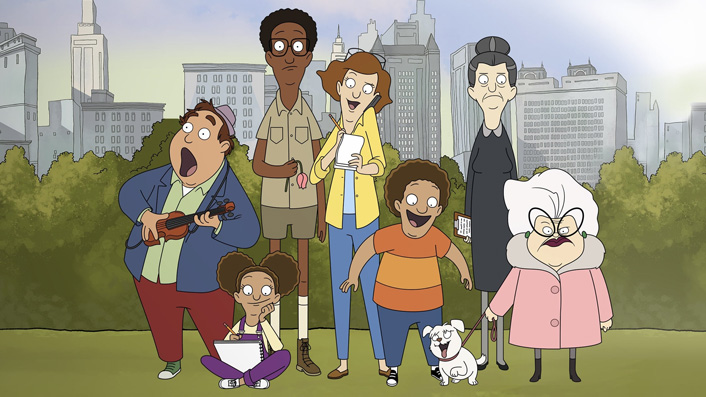 New to Apple TV+
Streaming from 29 May
The latest animated comedy from the creator of Bob's Burgers is also a musical, following the exploits of a family of caretakers who live and work in Central Park, New York. Voice cast includes Kristen Bell, Tituss Burgess and Josh Gad.
Streaming from 1 May
BBC and Apple's original feel-good series follows a British couple struggling to have a baby. Running out of options, they choose to adopt instead, which introduces them to a world completely different to the one they were expecting.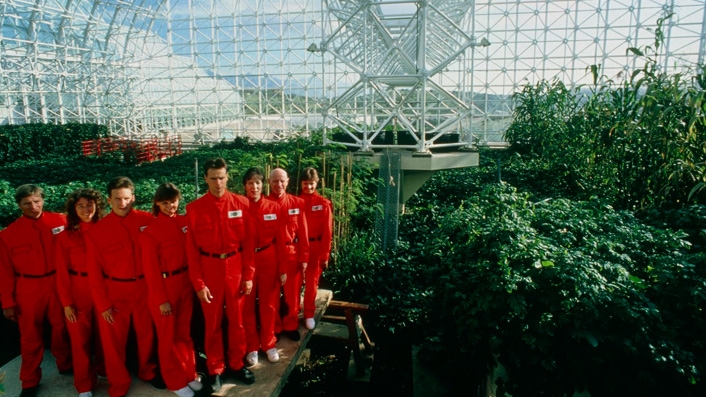 New to DocPlay
Streaming from 11 May
This Sundance hit tells the stranger-than-fiction true story of the group of people who built a giant replica of the earth's ecosystem and locked themselves in, forming a bizarre cult-like behaviour during the long-term isolation.
Streaming from 28 May
Tragically passing away at the age of 27, this documentary looks back at the life and incredible work of actor Anton Yelchin. Includes interviews from former co-stars Kristen Stewart (Fierce People), Jennifer Lawrence (Like Crazy) and Star Trek's Chris Pine and John Cho.
Streaming from 14 May
A "truly beguiling documentary" as stated by to Flicks' Sarah Voon, New Zealand filmmaker Pietra Brettkelly (A Flickering Truth) chronicles designer Guo Pei's attempt to break into the exclusive and mostly European club of elite fashion designers.
Streaming from 18 May
Documentary on the massive data leak (and journalists' investigation that followed) exposing an enormous global corruption scandal. New Zealand was identified in the Panama Papers as a desired destination for foreign trusts suspected of potentially hiding funds from taxation and other agencies.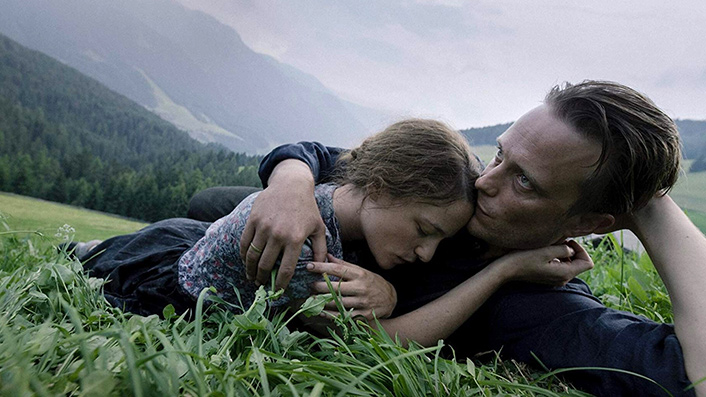 New to Everything Else
Available from 13 May
A humble Austrian farmer becomes a conscientious objector when he refuses to fight for the Nazis in this based-on-real-events World War II drama from writer-director Terrence Malick (The Tree of Life).
Available from 6 May
You wouldn't think colour (or lack of) could drastically change the experience of a film, but film nerds and Oscar-winning director Bong Joon-ho reckon it changes the feel of this year's history-making Best Picture winner.
Available from 13 May
Kristen Stewart plays '60s screen icon-turned-activist Jean Seberg in this biographical drama capturing her political and romantic involvement with black civil rights activist Hakim Jamal (Anthony Mackie, Captain America: Civil War) – and the ensuing FBI investigation.
Available from 8 May
Harrison Ford co-stars with a CGI dog for this adaptation of Jack London's classic adventure novel about a canine who goes from domesticated pet to sledge dog to something far more fulfilling in his struggle to survive the Alaskan wilderness.
Available from 6 May
Blake Lively is out for revenge against her family's killers in this action thriller co-starring two-time Oscar nominee Jude Law (Captain Marvel) and Golden Globe winner Sterling K. Brown (Black Panther).
Available from 13 May
Breakout star Zack Gottsagen stars in this feel-good tale as a Down syndrome lad who runs away from his nursing home to chase his dream of becoming a pro wrestler. Shia LaBeouf co-stars as a fellow runaway (albeit for the wrong reasons) who joins him on his journey.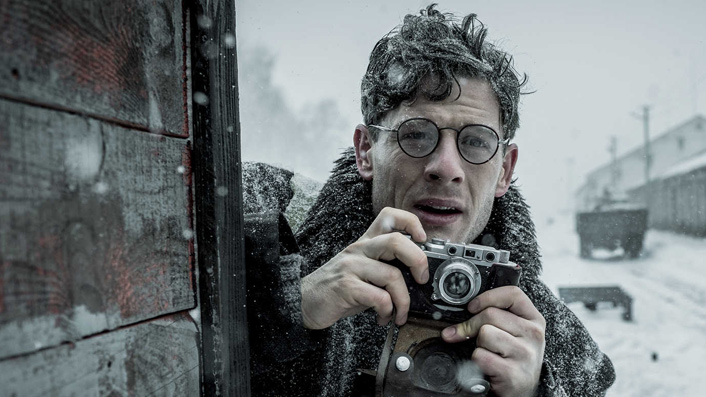 Available from 6 May
A hit at last year's New Zealand International Film Festival, this film from Oscar-nominated director Agnieszka Holland (In Darkness) follows a journalist in the 1930s who broke the news to western media of the famine in the Soviet Union.
Available from 14 May
A seemingly conflict-free New Years Day celebration with family turns into far more cantankerous when the black sheep arrives in this ensemble tragicomedy from English filmmaker Ben Wheatley (Sightseers).
Available from 13 May
Wearing a body cam, a rookie cop (Naomie Harris, Moonlight) unintentionally records a fellow officer murdering a drug dealer in this race-against-the-clock thriller. Frames for the killing and with the footage that proves her innocence,
Available from 6 May
The great Juliette Binoche and the Cannes award-winning director of Clouds of Sils Maria team up once again for this French comedy about a writer and a publisher struggling to cope with a changing industry.
Available from 13 May
1917 star George MacKay and Alexandra Roach (Anna Karenina) lead this not-so-romantic comedy as two people on a second date with absolutely no clue what they're doing. Based on the play she wrote, this is the writing-directing feature debut of Rachel Hirons.
Available from 14 May
Documentary on Mexican painter Frida Kahlo, looking at the woman – fiercely independent and tormented by love – and artist – free from the leashes of her physical bounds.