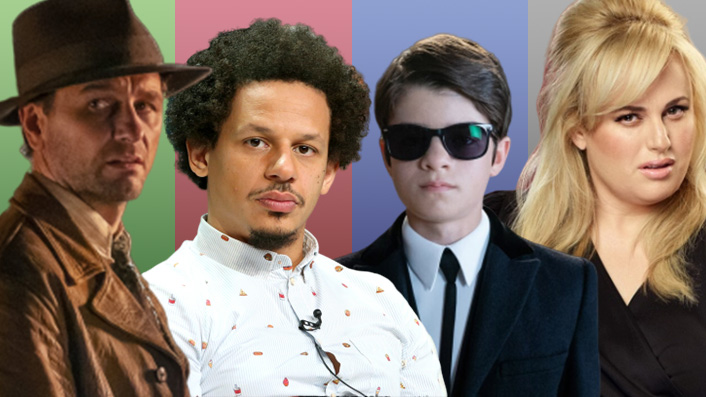 New to NZ streaming services this June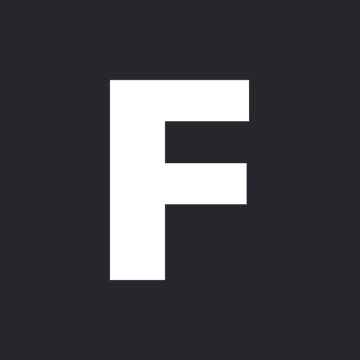 ---
As Kiwis feel the sweet sunlight and cool rain on their skin during Level 2 Lockdown, the streaming services of Aotearoa continue pushing out hot new films and shows. Here's what's coming to Neon, Netflix, Disney+, Prime Video and more this June.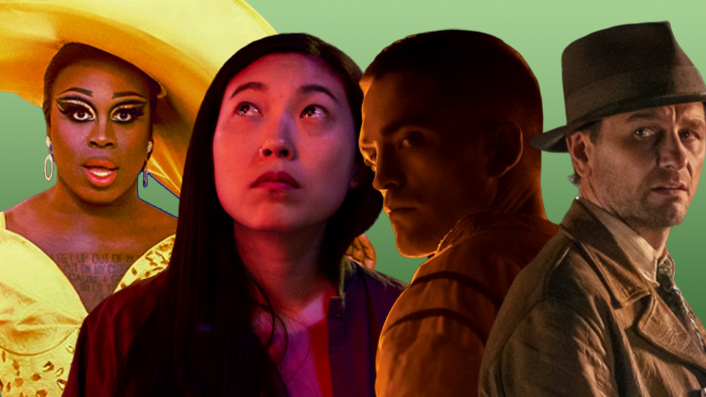 Streaming from 22 June 
Two-time Golden Globe nominee Matthew Rhys (The Americans) is legendary criminal defense lawyer Perry Mason in this origin-exploring crime series set in 1932 Los Angeles.
Streaming from 30 June 
Former RuPaul's Drag Race contestants Bob the Drag Queen, Eureka O'Hara and Shangela Laquifa Wadley teach small-town residents the art of the drag in the lead-up to a one-night-only drag show.
Streaming from 7 June 
This sprawling action series set in South Africa follows three intersecting storylines that clash with organised crime rinks, diamond smugglers, Black Rhinos, CIA, state security and international terrorism.
See also
* Best films of 2019
* Films and shows now streaming on Neon
* All new streaming movies & series
Streaming from 10 June 
Awkwafina scored herself a Golden Globe for her performance in writer-director Lulu Wang's Sundance hit about a Chinese family who keep their terminally ill matriarch in the dark about her prognosis. In his 5-star review, Aaron Yap gushed: "Wang possesses a terrific, patient eye and an economical touch with story, and is supported by perhaps the most lovable and joyous ensemble you'll see this year."
Streaming from 25 June 
Brad Pitt travels the galaxy for his missing father (Tommy Lee Jones) and learns about a mysterious threat to humanity in this grand sci-fi from the director of The Lost City of Z. Co-starring Oscar nominee Ruth Negga (Loving) and the great Donald Sutherland, Flicks editor Steve Newall praised the film in his review: "It looks spectacular, ratchets up the tension in multiple action scenes, had me utterly captivated for something like its last 20 or 30 minutes and left with plenty to ponder."
Rialto Film Collection
Streaming from 4 June 
Rialto delivers another collection of arthouse cinema so staggering, you could host a mini-film festival in your own home. The line-up includes Hirokazu Kore-eda's 5-star Palme d'Or-winner Shoplifters, the "scrupulously lean" real-time one-location thriller The Guilty, the "darkly downbeat" Bill Nighy oddity Sometimes Always Never, and master French filmmaker Claire Denis' sci-fi High Life.
See everything heading to Neon this June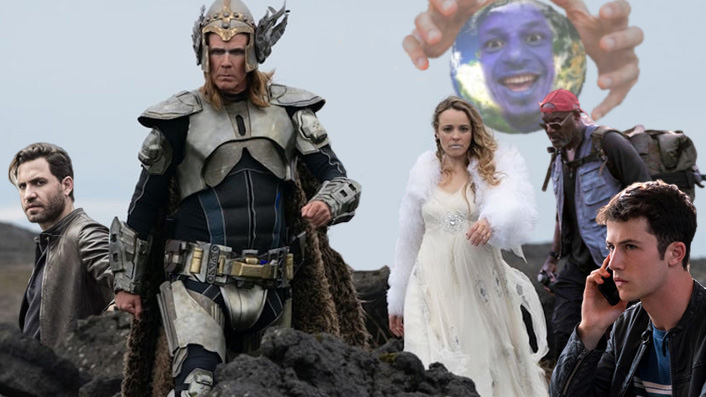 Streaming from 12 June 
The new joint from Oscar-winning filmmaker Spike Lee follows a group of black war veterans who return to Vietnam decades after the conflict to find the remains of their fallen squad leader (Chadwick Boseman, Black Panther) and potentially some buried treasure.
Streaming from 26 June 
Will Ferrell and Rachel McAdams dream the impossible dream as Lars and Sigrit, aspiring musicians looking to bring glory to their country at the world's biggest song competition in this Netflix comedy from the director of Wedding Crashers. That synopsis probably doesn't do the film justice, but this music video for the song Volcano Man sure does.
Sign up for Flicks updates
Streaming from 5 June 
The US government has weaponised an audio frequency that stops criminals dead in their tracks in this near-future crime thriller. Stars Michael Pitt (Funny Games) and Edgar Ramírez (American Crime Story) as two robber plan to use this tech to pull off a massive heist.
Streaming from 23 June 
Eric Andre of The Eric Andre Show took his Legalize Everything show around the world – including little ol' Aotearoa. Now you can see the special in your own home while chuckling along/quietly muttering to yourself "I wish I saw him live…"
Streaming from 5 June 
The fourth and reportedly final season of the controversial Netflix phenomenon, promising to deliver dark secrets and heartbreaking choices that plague senior class's upcoming graduation.
See everything heading to Netflix this June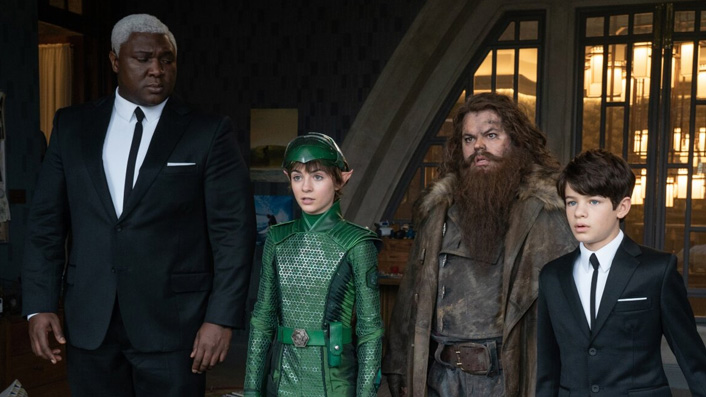 Streaming from 12 June 
Kenneth Branagh's blockbuster adaptation of Eoin Colfer's beloved sci-fi fantasy novel heads straight to Disney's streaming service, starring newcomer Ferdia Shaw as the titular 12-year-old genius travelling across ancient, wondrous civilisations in search of his father.
Streaming from 26 June
This six-part series follows the making of Disney's animated blockbuster Frozen II, a global box office sensation that made it the #1 animated film of all time.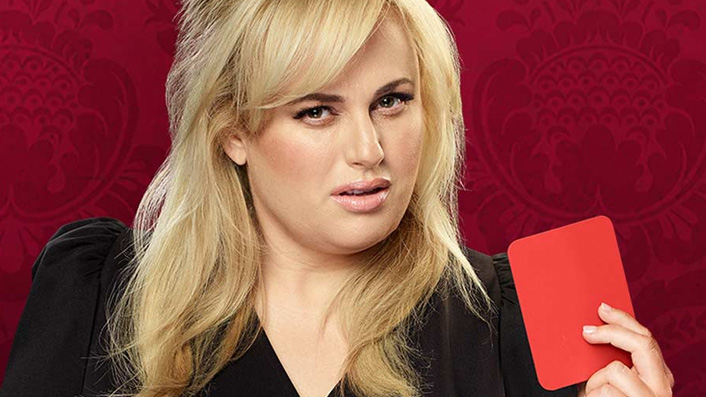 Episodes 1 & 2 streaming from June 19 (ep 3 & 4 on June 26, ep 5 & 6 on July 3)
Rebel Wilson hosts this seemingly straightforward game show that puts ten comedians in a house together with one rule: if you laugh, you're out. With $100,000 up for grabs, the simple premise promises to get very weird very fast when the contestants come up with continually absurd ways to make each other crack up.
Streaming from 5 June
Prime Video pulls a major flex by releasing a whopping 13 seasons of the Emmy-nominated comedy series that helped propel Charlie Day to stardom.
Streaming from 19 June 
Joseph Gordon-Levitt leads this confined thriller as a co-pilot trapped in the cockpit of an aeroplane during an attempted hijacking. When the perpetrators threaten to kill his passengers, he becomes the unbearable decider of who lives and who dies.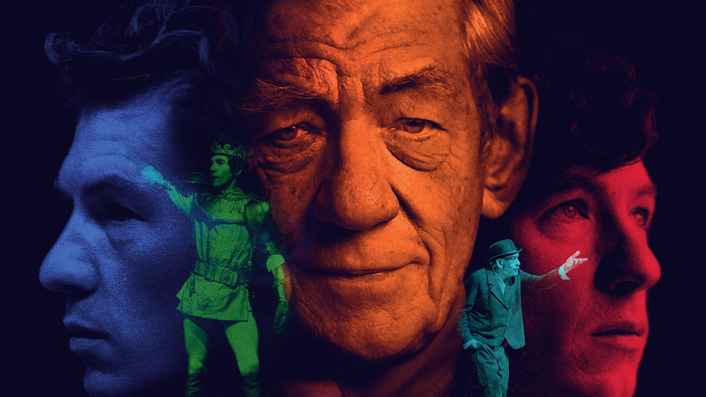 Streaming from 1 June 
Documentary on the life and work of Sir Ian McKellen, featuring rare footage of his early work, never-before-seen photos from McKellen's private collection and cinematically reconstructed scenes from his life.
"We are treated to a lively and engaging celebration, replete with enough footage to remind us what an exceptional and longstanding acting career he's had – and we've enjoyed – over many years." -Adam Fresco, Flicks (full review)
Streaming from 4 June 
A major hit at NZIFF, this documentary by former 20/20 and 60 Minutes journalist Amanda Millar portraits Celia Lashlie and her relentless pursuits to raise awareness of the social issues facing New Zealand.
"Thanks to Millar's feature debut, her dedicated work to improve the lives of others can continue to be discovered—likely through tears." -Steve Newall, Flicks (full review)
Streaming from 15 June 
Debut feature documentarian Christian Sonderegger records his half-brother's gender change. What he didn't expect was the story that would emerge around family, and how something that was vital to one family member could lead the others into soul searching.
Streaming from 18 June 
From Take That to One Direction, four women share their funny and surprising stories of how a love of boybands changed their lives.
"As the doco progresses, the women evaluate and confront how their infatuations have affected their lives with some surprisingly poignant and heart-wrenching reflections." -Sarah Voon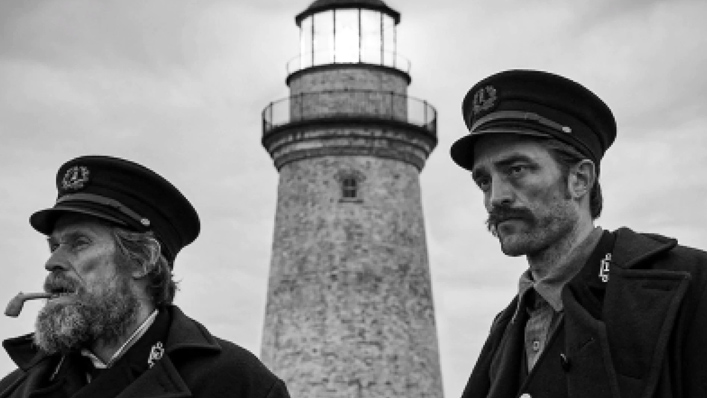 Available now to buy/rent
Willem Dafoe and Robert Pattinson are two New England lighthouse keepers who slowly descend into madness in this psychological thriller from Robert Eggers (The Witch).
"The Lighthouse is, at its squirmy core, one of the most uniquely deranged buddy movies to come out in quite some time." -Aaron Yap, Flicks (full review)
Available now to buy/rent
Jane Austen's classic romantic novel on the perils of misconstrued romance, adapted for the screen by New Zealand author and Man Booker-winner, Eleanor Catton (The Luminaries). Anya Taylor-Joy (The Witch) plays Emma and Bill Nighy is Mr. Woodhouse.
"Catton's deft screenplay embraces true-to-period dialogue yet admirably avoids the stuffiness of many Austen adaptations." -Amanda Jane Robinson, Flicks (full review)
Available now to buy/rent
Daniel Radcliffe wakes up with guns bolted to his hands, forced to compete in a game of death with a bullet-mad murdering machine (Samara Weaving, Ready or Not) in this New Zealand-made action-comedy.
"There's an infectious, wild energy to Guns Akimbo and much of its gleefully crude humour hits its mark well." -Daniel Rutledge, Flicks (full review)
Available to buy/rent 3 June 
When the wedding they were meant to attend gets cancelled, three young mates and the runaway bride's uncle make a weekend out of the location and the wine intended for the ceremony in this independent New Zealand comedy directed by Casey Zilbert. We had a chance to talk to the filmmakers about how they broke away from the traditional filmmaking model.
Available to buy/rent 3 June 
A Mumbai street photographer convinces a stranger to pose as his fiancée in this whimsical love story from BAFTA-nominated filmmaker Ritesh Bhatra.
Available to buy/rent 3 June 
A jaded psychotherapist is fascinated with her newest client – a fascination that edges close to obsession – in this Cannes-selected drama.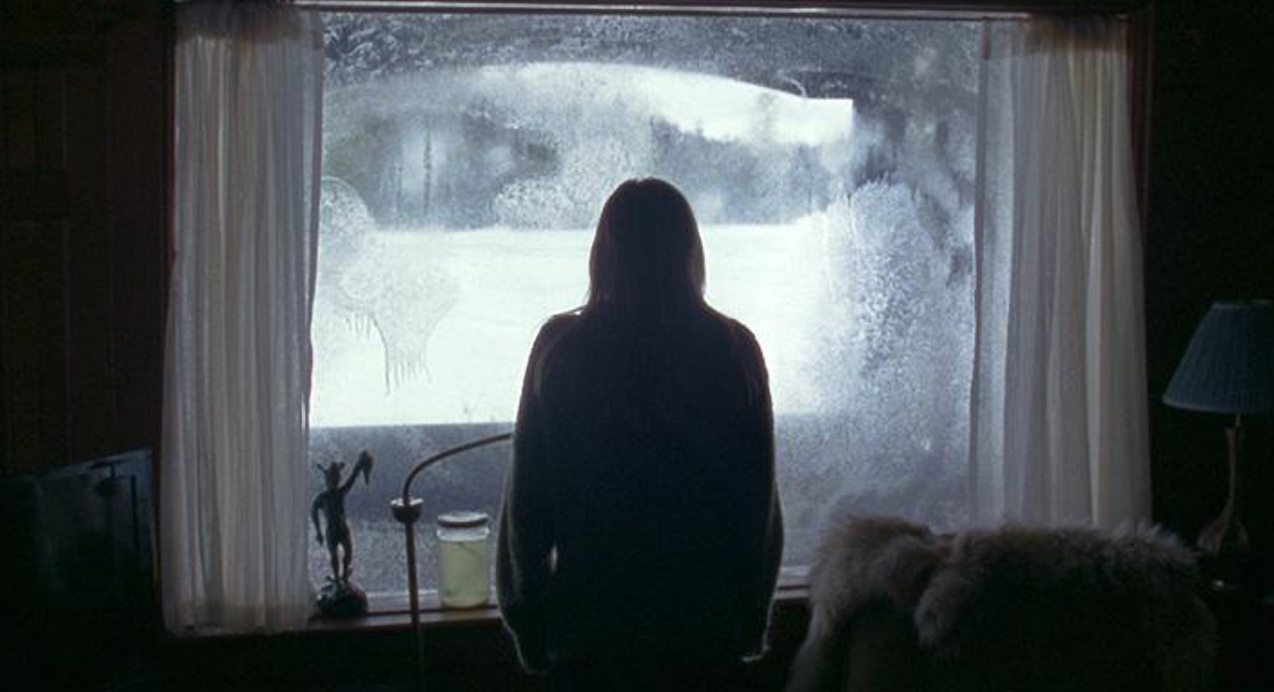 Available to buy/rent 3 June 
Suspicion turns to fear when two siblings are trapped in a snowed-in lodge with their mysterious step-mum-to-be (Riley Keogh, Under the Silver Lake) in this paranoia horror from the directors of Goodnight Mommy.
Available to buy/rent 10 June 
Australian director Leigh Whannell follows up his cult hit sci-fi Upgrade with this drastically refreshed take on the classic HG Wells monster, starring Elisabeth Moss as a woman who escaped the abuse of her husband. Though the authorities declared him dead, she's convinced that he's found a way to make himself invisible.
Available to buy/rent 10 June 
Three-time Oscar nominee Mark Ruffalo (Spotlight) leads this exposé thriller playing the real-life corporate defense attorney who took on the DuPont chemical company polluting the town's water supply. From Academy Award-nominated director Todd Haynes (Carol) and co-starring Oscar winners Anne Hathaway and Tim Robbins.
Available to buy/rent 10 June 
Daniel Kaluuya and Jodie Turner-Smith kill a cop in self-defence while on their first date. Rather than turn themselves in, the couple decides to go on the run.
Available to buy/rent 10 June 
Based loosely on his life as a child actor, Shia LeBeouf co-stars as his own dad in director Alma Har'el's narrative feature debut. Nominated for the Grand Jury Prize at Sundance.
Available to buy/rent 17 June 
Inspired by his own experience with a fan, Limp Bizkit frontman Fred Durst writes and directs this thriller about an obsessive fan (John Travolta) who, after being rejected an autograph, relentlessly stalks his favourite action movie star.