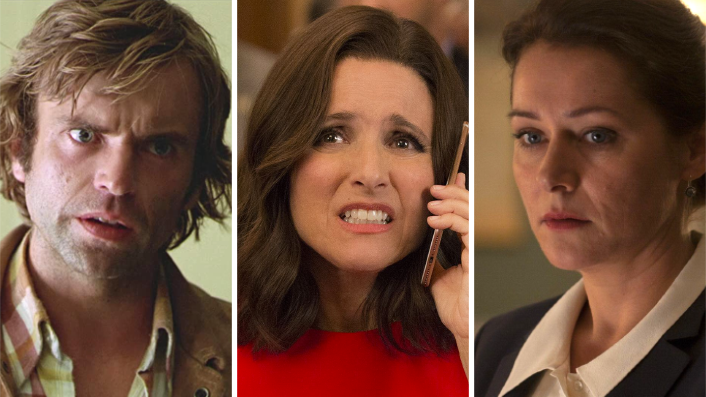 The best of political drama and comedy to get our vote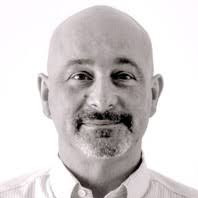 ---
With politics heating up as politicians gear up for elections here in Aotearoa and the US, Adam Fresco offers a sampling of some of the varied political fare available to stream or rent in Aotearoa today.
First things first, make sure you're enrolled and ready to vote in the upcoming election. With that taken care of, kick off your shoes, slump on the sofa, grab your remote and choose your favourite viewing candidate from genres as diverse as drama, thriller, rom-com, documentary, satire, and even a high school movie.
See also:
* The best new streaming releases this October
* All new streaming movies & series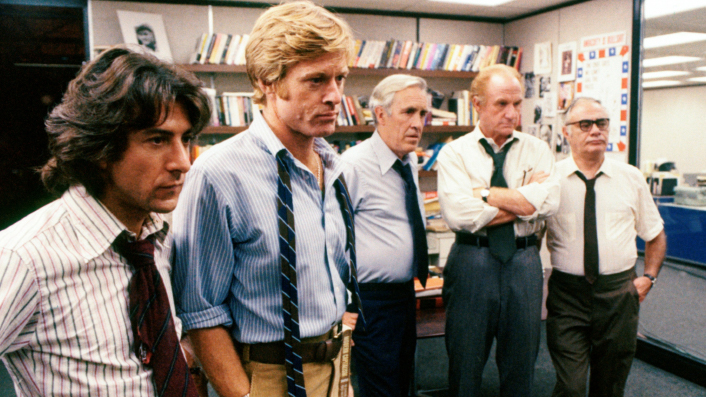 Where to watch
Dustin Hoffman and Robert Redford lead director Alan J Pakula's Watergate investigation drama, from a cracking Oscar-winning screenplay by William Goldman. The grandaddy of films like David Fincher's procedural investigative drama Zodiac and Oliver Stone's whodunnit JFK, this classic mid-70s political thriller follows the true tale of Washington Post journalists Bob Woodward and Carl Bernstein, as they follow a trail of breadcrumbs left in the wake of the Watergate Hotel break-in, one that leads all the way to the White House.
A film in which talk replaces action, and a dark carpark becomes as threatening as the Death Star, the real hero here is the script. Goldman's screenplay wrings every droplet of intrigue, drama, tension, and suspense from a labyrinthine plot to undermine democracy by shadowy figures, faceless civil servants, and invisible government operatives. Whilst some of the facts are arguable, the filmmakers' commitment to reality is palpable, and there's no matching the period detail or authenticity of the sets, nor the all-in bravura performances of Redford and Hoffman as the dogged duo out to unearth the seedy truth.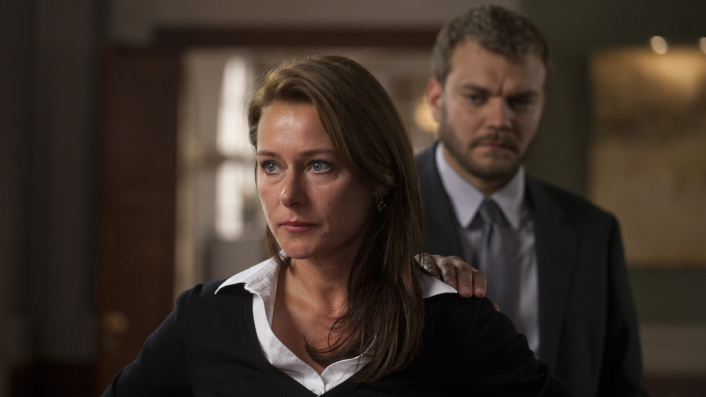 Where to watch
Think The West Wing only Danish, and you get Borgen, a high-quality political soap opera from the creators of The Killing. The Danish word for "castle", Borgen centres on Birgitte Nyborg Christensen (fantastically played by Sidse Babett Knudsen), and her rise to become Denmark's first female Prime Minister. By the time they made the second series, reality caught up with fiction, as Helle Thorning-Schmidt was voted in as Denmark's first real-life woman PM, but by then, like many, I was hooked on Birgitte and her fictional team.
The show boasts a cracking supporting cast, and fans of Game of Thrones will recognise Pilou Asbæk (who played the piratical Euron Greyjoy) in the role that made him a star, as the PM's unscrupulous and deeply troubled spin doctor, Kasper Juul. Three quality seasons of bingeworthy drama following the power struggles, scandals and political machinations behind the scenes of the Danish government, and now, with Netflix on board, there's promise of a brand new fourth season to screen 2022.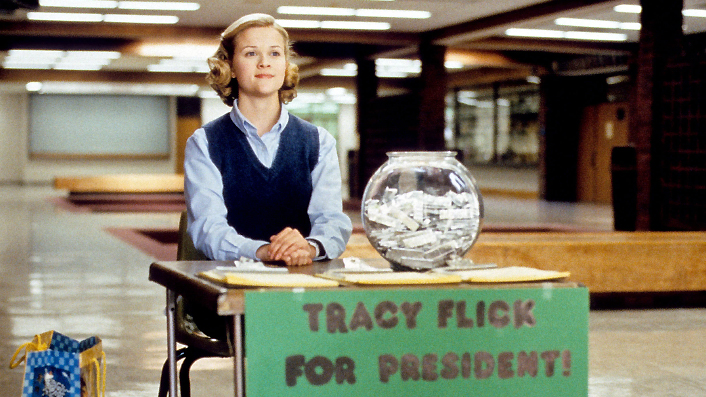 Where to watch
Before he became an alternative, indie-film darling with Sideways, Nebraska and The Descendants, Alexander Payne helmed this biting political satire. Based on Tom Perrotta's novel, Election uses high school as a microcosm through which to satirise US politics, as student Tracy Flick (Reese Witherspoon) pulls out all the stops in her blinkered determination to run for school president.
With Matthew Broderick on top form as the teacher trying to prevent her—by supporting another candidate and fixing votes—and Witherspoon nailing her character's over-zealous and deeply annoying "charm", Election is replete with "cool", retro narrative techniques, including freeze-frames flashbacks, voiceovers and multiple points of view, marking a genuinely funny poke in America's political eye.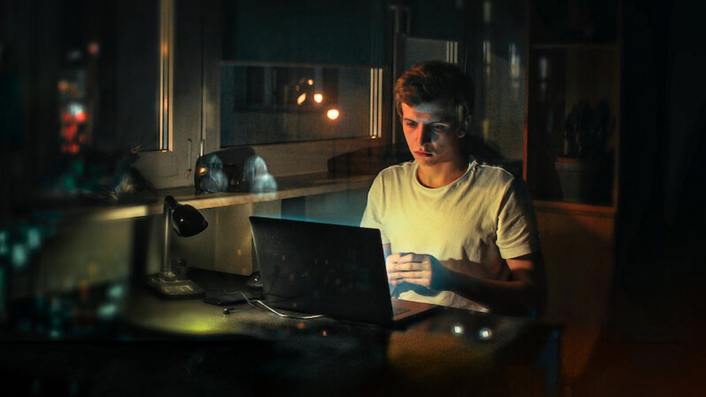 Where to watch
Polish filmmakers Jan Komasa and Mateusz Pacewicz, follow up their powerhouse movie Corpus Christi, (a highlight of my NZ International Film Festival this year), with a searing takedown of social media, politics, and power.
Tomasz Giemza, (a simmering, slow-build psychotic performance by Maciej Musialowski), channels Christian Bale's American Psycho anti-hero as a young, sociopathic, narcissist, keyboard warrior, spreading his message of hate and misinformation in a dazzling and downright disturbing satire on the perils of social media. Packing the punch of Parasite, this isn't just one of the finest political tales of the year, but one of 2020's most powerful and frighteningly relevant films.
Sign up for Flicks updates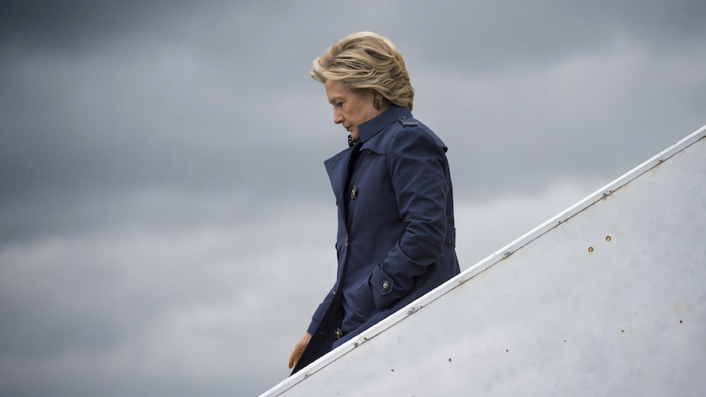 Where to watch
Nanette Burstein, director of the excellent boxing documentary On The Ropes, delivers a captivating four-part political documentary series, offering an in-depth portrait of Hillary Clinton. Featuring behind-the-scenes footage from the 2016 campaign that led to the first American President to have starred in TV's The Apprentice, and featured in the Home Alone sequel.
The good, the bad and the ugly, it's all here, in a fascinating political tale, that never shies away from the skeletons lurking in Clinton's closet (and hard drive). Expertly combining top-tier talking heads, and archive footage, Hillary is a warts and all portrait of the former First Lady, and her ill-fated campaign to defeat a celebrity tycoon and become the USA's first female President.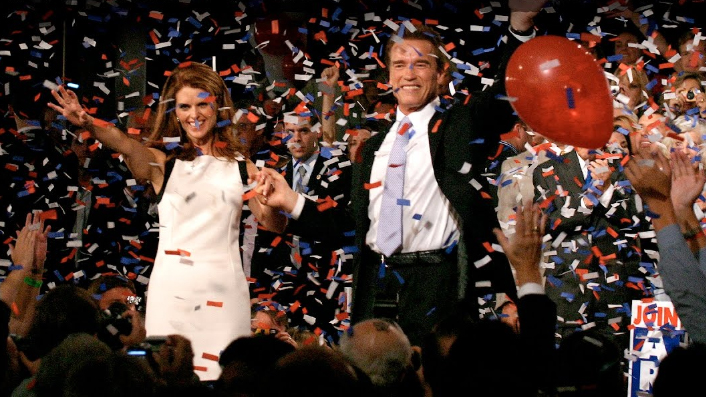 Where to watch
Alex Cooke's amazing but oh-so-true documentary follows the campaign by Arnold Schwarzenegger to become Governator of California. A blast from the start, this is a fun peek behind the scenes of The Terminator's campaign as he dodges serious questions and critique by simply making the exact same speech at every political rally, and answering questions by making jokes and quips about his movie roles. By today's standards, Arnie's making a circus of American politics seems pretty tame, and that's saying something in a campaign in which the former Mr. Universe was up against candidates including Gary Coleman (former child star of TV sit-com Diff'rent Strokes) and porn star Mary Carey.
Hilarious scenes include Arnie's mate Dee Snider, in full Twisted Sister make-up and costume, singing "We're Not Gonna Take It" at a campaign rally and Schwarzenegger waving a broom as he promises to clean up Californian politics. Buying an election has rarely been so entertaining, in a somehow fittingly superficial documentary that sets the scene for a world in which the presenter of The Apprentice would one day rise to the White House.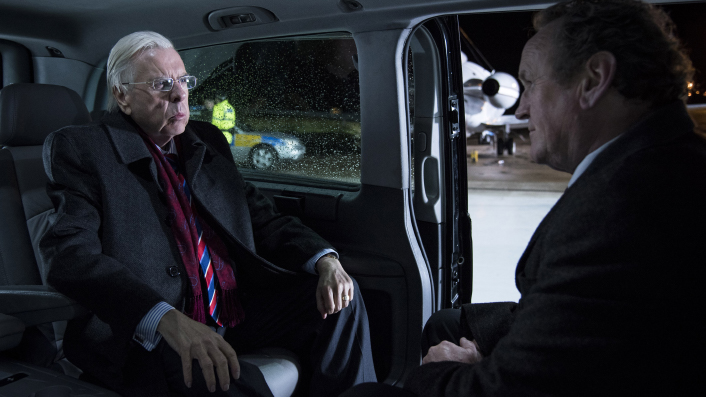 Where to watch
A simple conceit sees the two sides of The Troubles (aka the Northern Ireland conflict which ended with the Good Friday Agreement) trapped together in a car. It's 2006, and during the peace talks in Northern Ireland, Democratic Unionist Party leader Ian Paisley (Timothy Spall) and Sinn Féin leader Martin McGuinness (Colm Meaney) must sit together and talk it out. And talk they do, in director Nick Hamm's, stagey yet captivating fictional tale.
As Paisley, Spall is spellbinding as the big-voiced Protestant and Meaney magnificent as McGuiness, the Catholic forced to justify the violence of the IRA. Intimate, intricate, and insightful, forty years of bloodshed can't be explained in two-hours, but The Journey does an admirable job of trying, cleverly building the relationship of these two sworn enemies towards possible peacemakers, and maybe even friendship.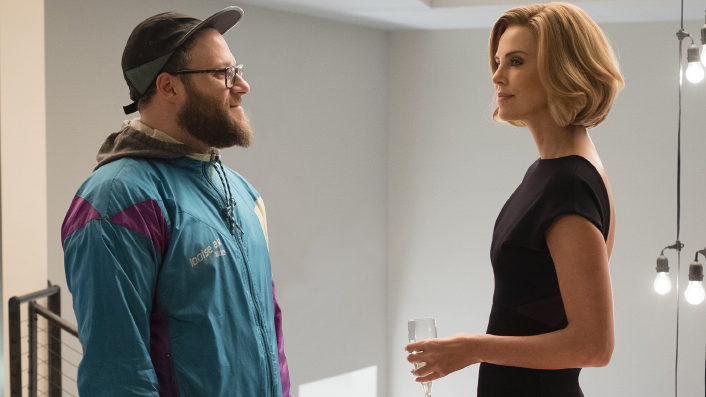 Where to watch
Romantic, funny, AND political? Who knew? Seth Rogen writes for political candidate Charlize Theron in this Flicks audience favourite. Director Jonathan Levine deftly delivers a heart-warming and often hilarious comedy, in which odd couple Rogen and Theron fall head over sneakers in love. He's a writer. She's his former babysitter, now US Secretary of State. Brought together by fate (and a Boyz II Men concert), she hires him as her speechwriter, and before you can say "rom-com meet-cute", the pair drop ecstasy together, and Fred gets embroiled in a scandal involving an embarrassing intimate moment…
Taking aim at gender bias in politics, Long Shot hits the bullseye and gets my vote as a film brimming over with schmaltzy, rude, and romantic, adult-themed fun.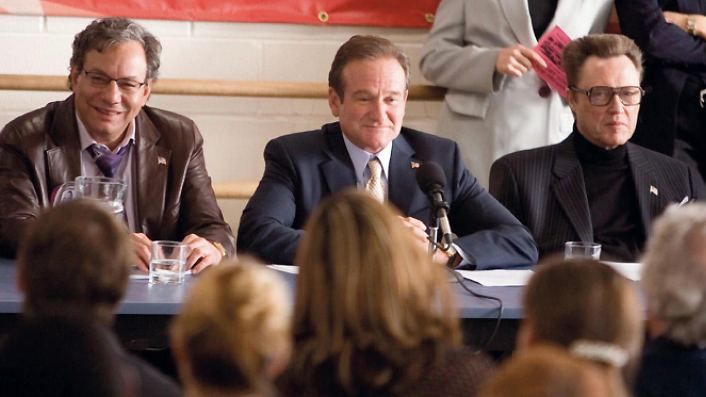 Where to watch
Robin Williams stars as a stand-up comic and TV talk-show host (clearly based on The Daily Show's Jon Stewart) who runs for president and accidentally wins. Williams leads a great cast, including Christopher Walken, Laura Linney and Jeff Goldblum, with cameo appearances from comics Lewis Black, Amy Poehler, and Tina Fey. Yes, it's cheesy, melodramatic, wish-fulfillment, and whilst Barry Levinson's political satire lacks bite, it sure is sweet while it lasts.
It has however proven prescient, with the election of Jimmy Morales as President of Guatemala in 2017, Volodymyr Zelensky as President of Ukraine in 2017, and yes, a certain US President in 2016.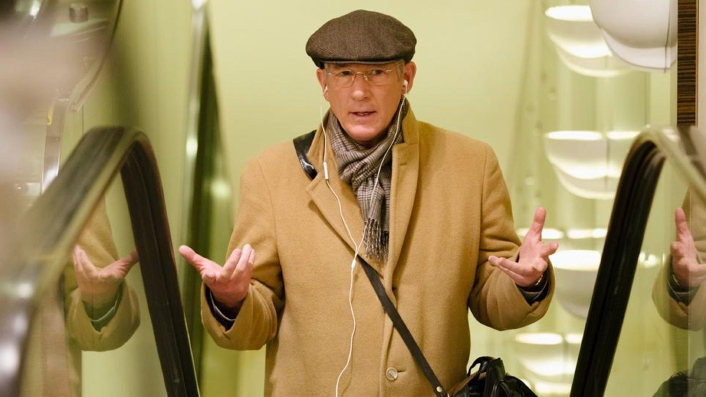 Where to watch
Joseph Cedar's American-Israeli drama stars Richard Gere as Norman Oppenheimer, a political fixer, who finds himself in a position of influence in New York when his childhood friend is elected Prime Minister of Israel. With a stellar supporting cast (featuring Michael Sheen, Steve Buscemi, Charlotte Gainsbourg, and Dan Stevens as UK Prime Minister Tony Blair), this is a slow-burn, yet compelling character study of a fixer in a fix.
Whimsical, thoughtful, and complex, Gere pulls off the rare feat of creating a truly warm performance as a deeply unlikable character.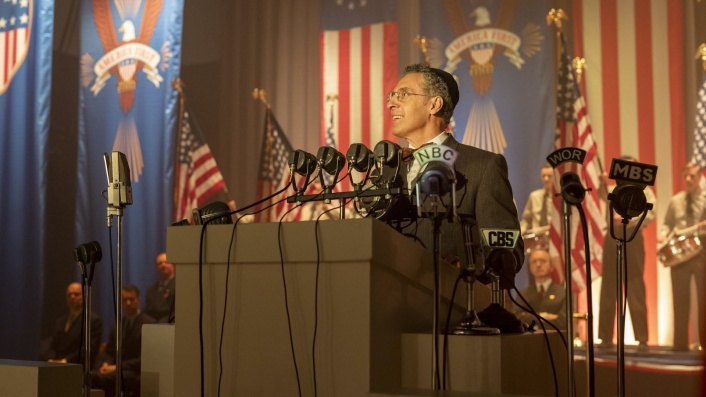 Where to watch
David Simon and Ed Burns, co-writers of top-tier US drama series The Wire, Treme and The Deuce, team up again, adapting Philip Roth's 2004 alternate-history political novel for this first-rate TV series, starring Winona Ryder, Jon Turturro, and Zoe Kazan. Based on the conceit that President Roosevelt lost the election of 1940 to famed aviator, millionaire and Make America Great Again-style fascist Charles Lindbergh, the rise of Lindbergh is witnessed through the eyes of a Jewish family in New Jersey.
What makes this show truly compelling is a fabulous cast, great script, and the high production values familiar to any fan of HBO drama series, from Game of Thrones to Westworld. Fans of The Man In The High Castle-style, what-could-have-been dystopian fiction will love this finely crafted and chilling portrait of an alternative America, one that seems all too familiar.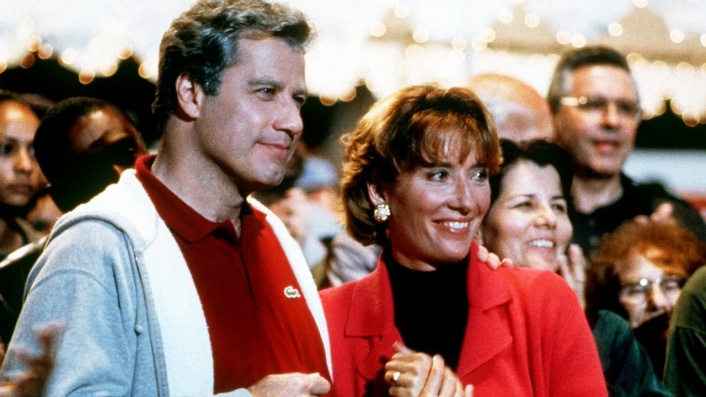 Where to watch
John Travolta and Emma Thompson star as a couple not a million miles away from a certain Bill and Hillary Clinton in this heart-warming, comedy-drama, directed by film great Mike Nichols. Based on the anonymously-published novel of the same name, depicting a thinly-disguised version of Bill Clinton's first 1992 race for the Oval Office, a cracking script and top-notch cast (including wonderful turns from Billy Bob Thornton and Kathy Bates, Larry Hagman, Adrian Lester, Diane Ladd, Rob Reiner, and The West Wing's Allison Janney), make this a highly rewatchable, light but bright political gem.
Plus, you get the added bonus of being able to argue over whether Travolta is acting a character or impersonating a President, and what the hell the difference is anyway.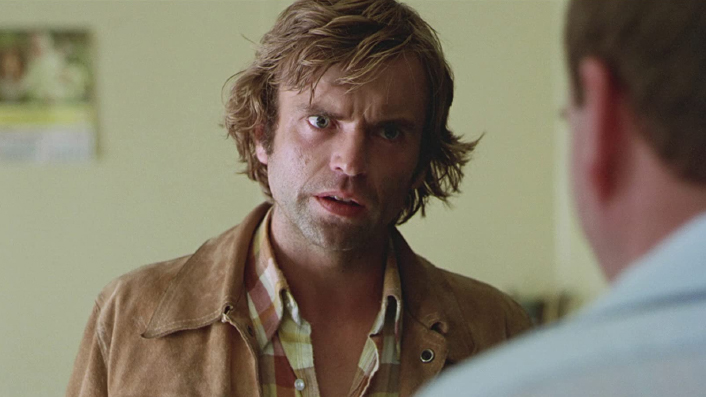 Where to watch
Arguably THE film that kick-started Kiwi cinema, Sleeping Dogs is a dystopian 1970s classic—shot in the Coromandel, directed by Roger Donaldson from CK Stead's novel, 'Smith's Dream' and starring Sam Neill, Ian Mune and Warren Oates. Think the Orwellian nightmare of 1984—only in 1970s Aotearoa—where a fascist police state imposes martial law to crush opposition.
Political science-fiction, or a mirror to reality? Seen today, those near fifty-year-old riot scenes look remarkably prescient.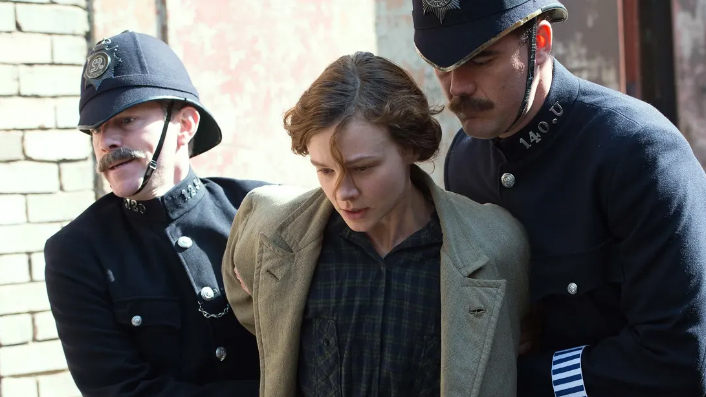 Where to watch
Directed by Sarah Gavron, this tale of the movement created to win British women the right to vote hits heavy with a top-notch cast, including Carey Mulligan, Anne-Marie Duff, and Helena Bonham-Carter in the lead roles, supported by Ben Whishaw and Brendan Gleeson, and a star-turn by Meryl Streep as British Suffragette leader Emmeline Pankhurst.
Powerful and poignant, this is a gruelling historical political drama, alleviated by flashes of heartache and humour, and a bravura turn by Mulligan in the lead.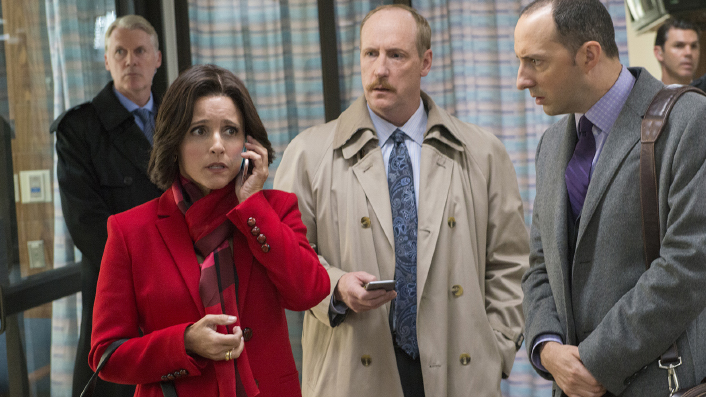 Where to watch
Former Seinfeld star Julia Louis-Dreyfus is simply brilliant as Vice President Selina Meyer in The Thick of It creator Armando Iannucci's satirical sitcom. Populated with a superb cast, Veep is a clever mix of tightly scripted and loosely improvised character comedy, Olympian swearing, and politically incorrect, often hilarious inappropriateness that's often up there with the very best of Curb Your Enthusiasm.
Seven seasons of achingly embarrassing, smart-as-a-whip political satire, worth watching to marvel at Julia Louis-Dreyfus's pitch-perfect comedic timing, and ability to swear with a smile, Veep is House of Cards played for laughs, a comedic take on The West Wing with swear words and slapstick thrown in.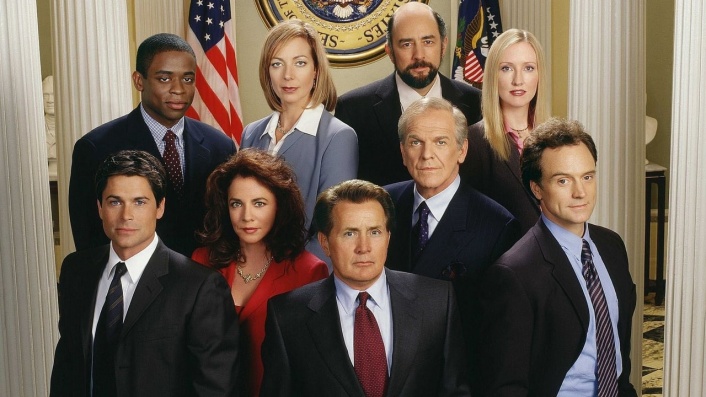 Where to watch
Sheer, bingeworthy class, and with a cast reunion (as well as the US election) on the horizon,  there's no better time to revisit this brilliant fantasy of an America governed by fast-talking, liberal thinking, morally righteous, humanitarian intellectuals. Martin Sheen shines as the idealistic President Bartlet, with sizzling scripting by series creator, Aaron Sorkin and a top tier cast, featuring Rob Lowe, Dulé Hill, Allison Janney, Bradley Whitford, and Richard Schiff.
Full of drama, warmth, comedy, and moral conundrums, The West Wing is political soap-opera meets fantasy utopian US governance of the highest order.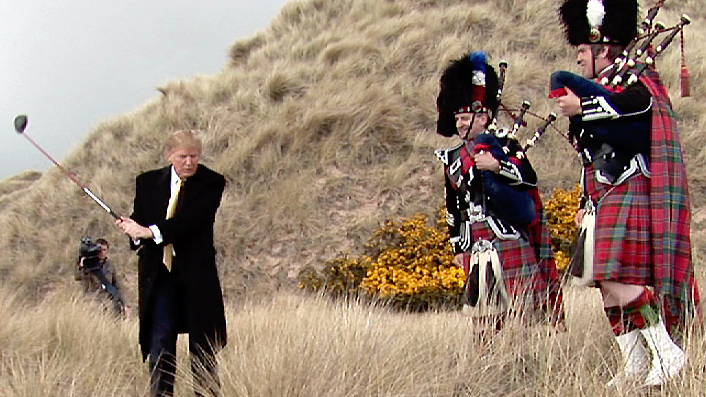 Where to watch
Amazing and true, Anthony Baxter's 2011 documentary covers Donald Trump's battle to create a luxury golf course, pitting a man with fake hair against real Scottish locals. The Donald builds on an Aberdeenshire beach, battling the local community, and bribing the local council in a film that joined a long list of things Trump is still probably suing for libel.
A powerful, pre-Presidency eye-opener, warning of the lure of profit over enforcing local laws and making no apologies for being a pretty one-sided, anti-Trump takedown of the power of cash over community. Surprisingly engaging, involving, and emotive, with plenty of unintentional humour provided by the abhorrent Orange One.