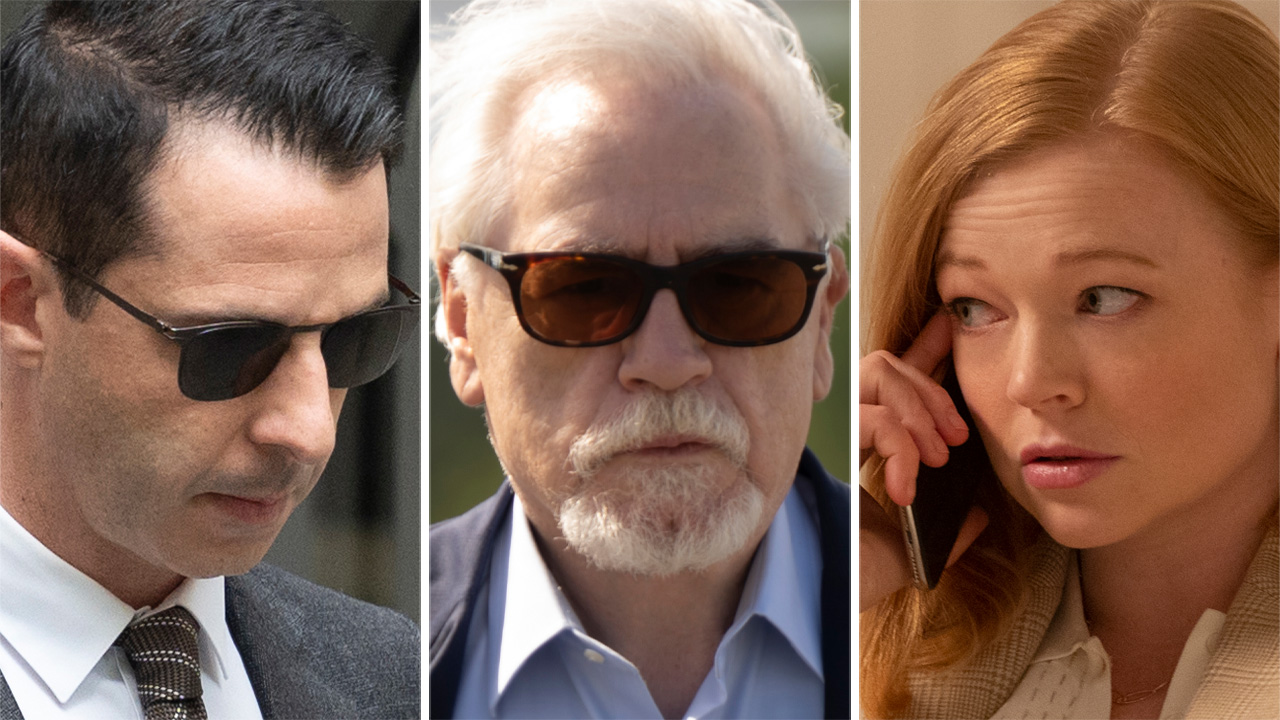 Succession is back, hitting the ground running in season three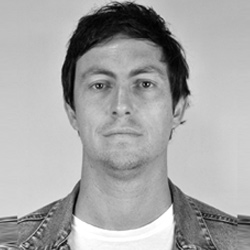 ---

Enthusiasm's running high for the return of television's most awful (and awfully watchable) family in the third season of Succession – streaming now on Neon. Steve Newall previews the show's return – and yes, there will be season two spoilers along the way.
We've spent two years away from Succession, and the show doesn't waste any time hurling us back into the fray. Picking up at a hectic pace right where the season two finale left off, fans might want to heed one recommendation—you might want watch the end of season two again. First, because the way it exploded what was a largely simmering father/son conflict was masterful enough to deserve revisiting. And also, like the tornado that is the Roy family, the show does not give a fuck about whether you can keep up or not.
With a huge cast of characters all waging intra-family warfare in interconnected fashion, having a handle on some of the details will serve you well when season three unfolds in a flurry of vendettas, plotting, confusion, and the expected viciousness and wonderfully scripted callous, coarse sniping.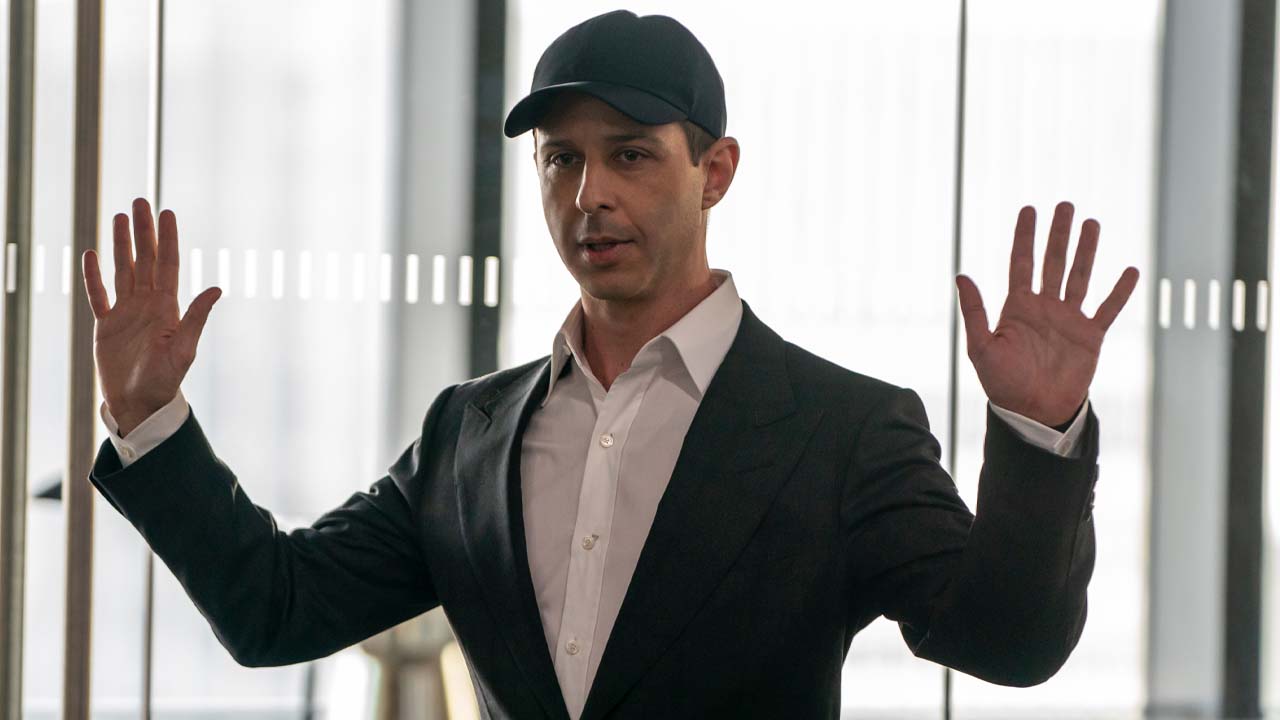 As season two came to a close, the disgraced and seemingly humble Kendall Roy (Jeremy Strong) appeared consigned to his fate as "blood sacrifice"—the fall-guy for serial patterns of massive misconduct within Roy company Waystar's cruise ship division. Then, of course, he went and blew the whole goddamn situation up, throwing his vile father Logan (Brian Cox) publicly under the bus in an audacious moment that had me cheering as I momentarily forgot how much of an asshole everyone in this show is.
Such watchable assholes, though. And even though HBO's blackly comic tale about lifestyles of the rich and moral-less may revel in their wealth and power, previous seasons have taught us—and new episodes further affirm—that the Roy children, and those who flock to them, are trapped in a kind of prison (even as they behave with apparent impunity). "I love writing for underdog characters," Succession writer Ted Cohen told The Guardian. "And they're all underdogs, except for Logan, which is probably why it's so much fun."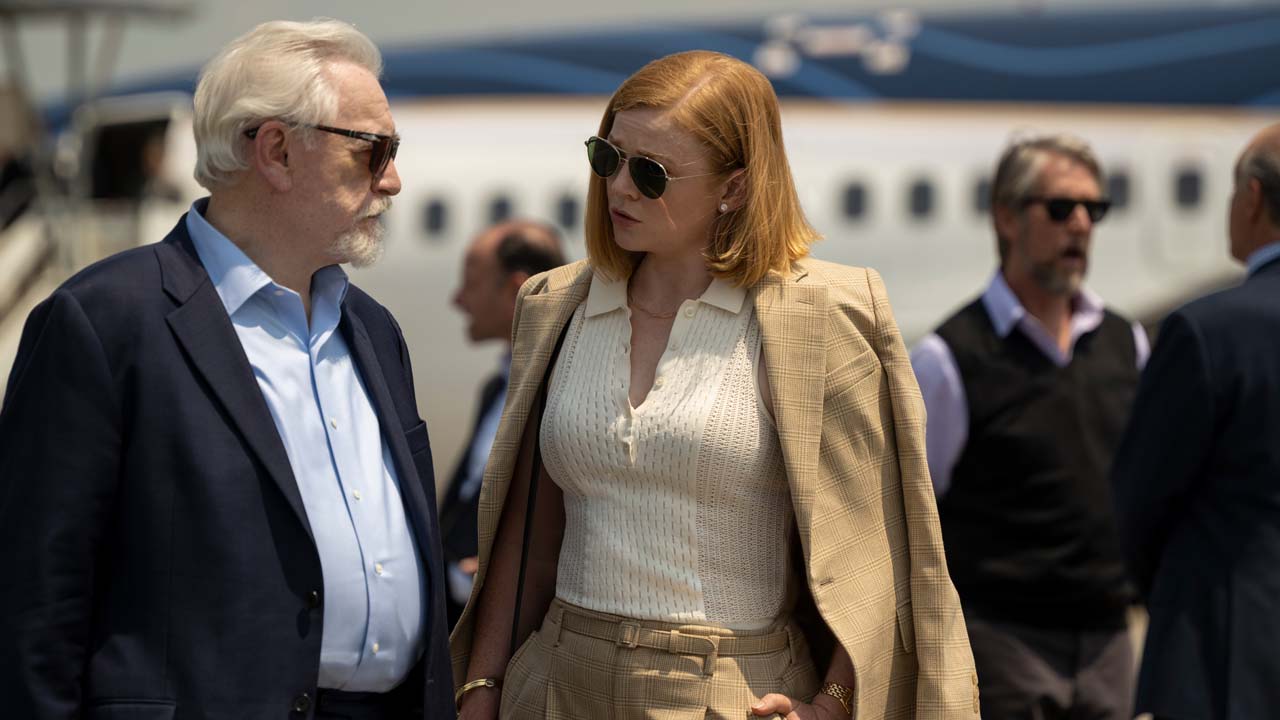 Ted, you may be taking things a little too far there, but keep on doing whatever keeps your scripts so shit-hot. Stand-out moments abound in this show—the horrors of Boar on the Floor, the casual cover-up of an accidental death, and possibly the most grostesque of all, Kendall's birthday rap to his dad. Having seen half of this new season, I can happily confirm you can expect more massive iconic Succession moments on the way ("Good meme-age" as Cousin Greg puts it when tasked with taking Kendall's cultural temperature—before adding Greggily "But the internet is… big").
It's not just Succession's gasp-inducing set-pieces that make the show so compelling. British writer/creator Jesse Armstrong (Peep Show, Black Mirror) pulled off what pretty much only Veep has succeeded in ever—making the stinging, swearing-heavy dialogue of UK satire (Armando Iannucci, take a bow) function coming out of the mouths of Americans. The casually tossed-off insults! The deeply offensive putdowns!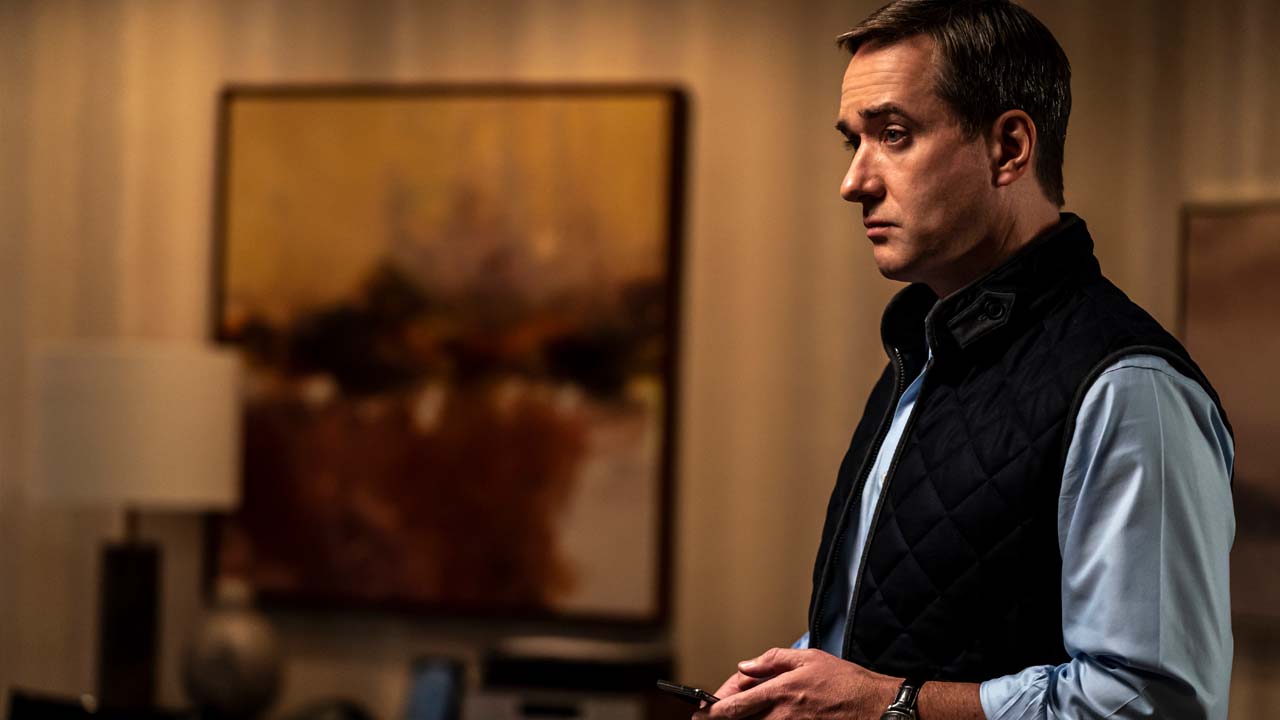 The season three trailer has already teased Tom Wambsgans (Matthew Macfadyen) warning Cousin Greg (Nicholas Braun) that "Logan is going to fire a million poisonous spiders down your dickie". Let's just say there is plenty, plenty more where that came from. More than I can even recall five hours in, to be honest, although a crass and monumentally cruel reference to "teats" springs to mind.
Sign up for Flicks updates
So convincing are the show's performances, it's become almost impossible to tell where the characters end and the actors begin. The whole core ensemble is essentially synonymous with the awful human beings they bring to life, with nary a hint of an actorly facade, let alone a look behind it. Jeremy Strong continues to excel (having beaten his onscreen dad for a lead actor Emmy last year), with Kendall taking on more layers this season—not that you should mistake this for the emergence of positive new qualities, just fresh strains of impulsiveness, trauma, neediness and misguidedness.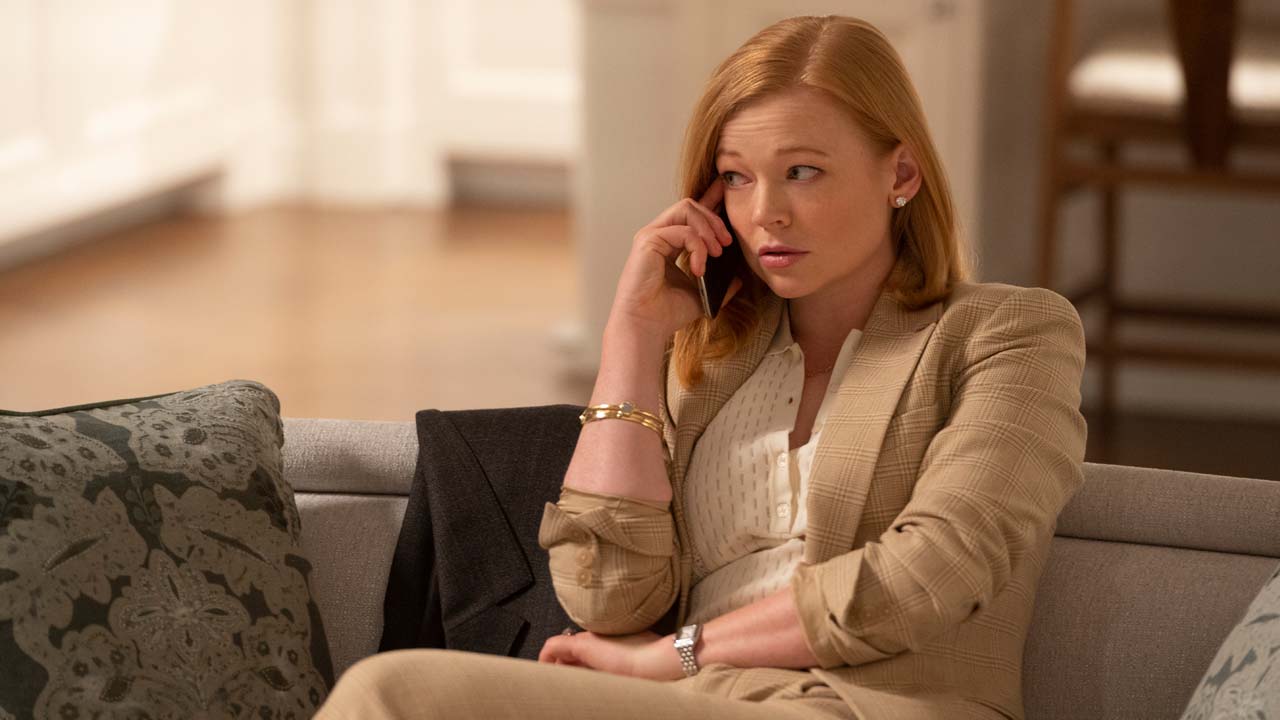 Sarah Snook's arc as Shiv keeps taking her further and further from her intended public image as a progressive, and (alongside Kendall) continues to be on the receiving end of some of her father's most manipulative and despicable moments in season three. Shiv's boldest attempt to put a face to Waystar runs headlong into a Nirvana classic in one of the more humiliating big scenes in the first half of the season—and once more her husband Tom can absolutely be counted on to supply his fair share of self-humiliation.
Speaking of self-humiliation, the eldest Roy, Connor (Alan Ruck) increasingly thinks he has a shot at running for President. It's a plotline which is only far-fetched due to our proximity to his out-of-touch character —let's face it, Americans have form when it comes to electing dullards.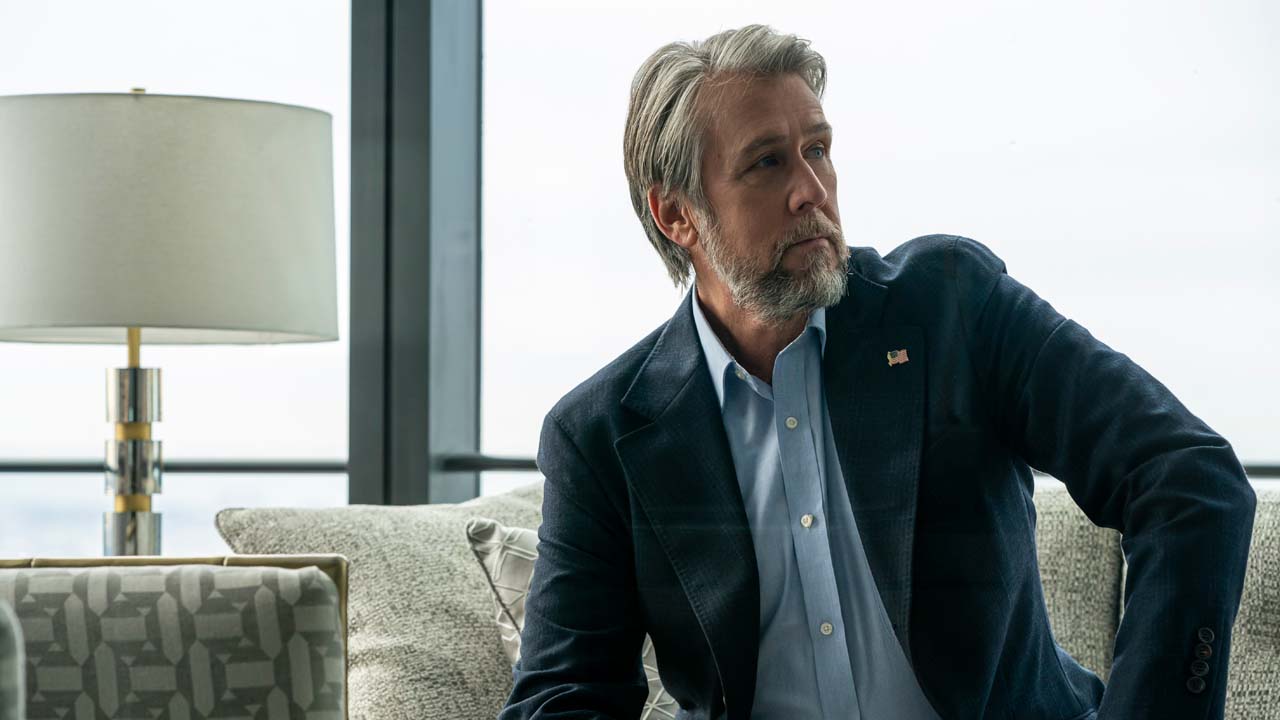 Politics play an increasingly important role this season, with Logan Roy pulling all the strings he can to get himself out of legal jeopardy—relying largely on his relationship with the President (insulting descriptions of whose mental state could be read as either Trump or Biden, depending on your preference).
A key lever here is the Fox-like news network ATN (sample ticker story that alway gets a laugh in the opening credits—"Gender fluid illegals may be entering the country 'twice'"), where Logan merrily interferes with editorial to suit his agenda. Will his son end up in the White House? It's not out of the realm of possibility…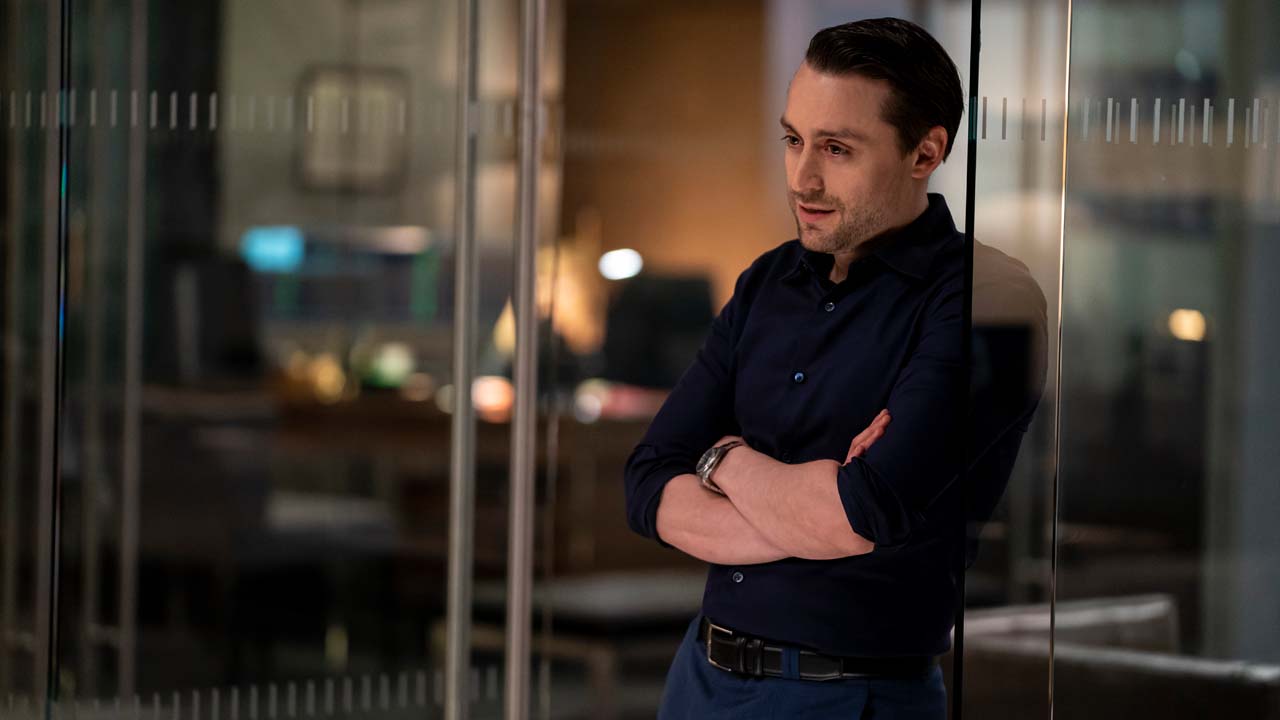 Somehow, of all the Roy kids, the loosest one is more and more seeming like the most understandable one of all—and that's talking about someone with profound sexual issues and a fixation on a mentor twice his age. Kieran Culkin's Roman Roy has always been a champ at chipping in from the sidelines, and acting like he has absolutely no ambition whatsoever—but season two showed us he's perhaps more like Kendall than he'd like to admit, with the sons desperate for love their dad's withheld, and turning to business success in a hapless attempt to win his approval.
Season three sets Roman up as not having a fixed allegiance in the Roy family civil war, but unusually for his genes, seeming to possess a shred of moral compass, and genuine compassion for his dad (Yes, even as I write this, I realise these endearing qualities are liable to get thrown out of the writers room window at any moment).
Any more about the new season will risk giving away moments you'll want to discover for yourself. Those 2019 episodes seem like so long ago now—but finally we've got some more of this horrific comedic shitshow to… is "enjoy" the right word? Look, let's go with it. Succession is finally back—enjoy.