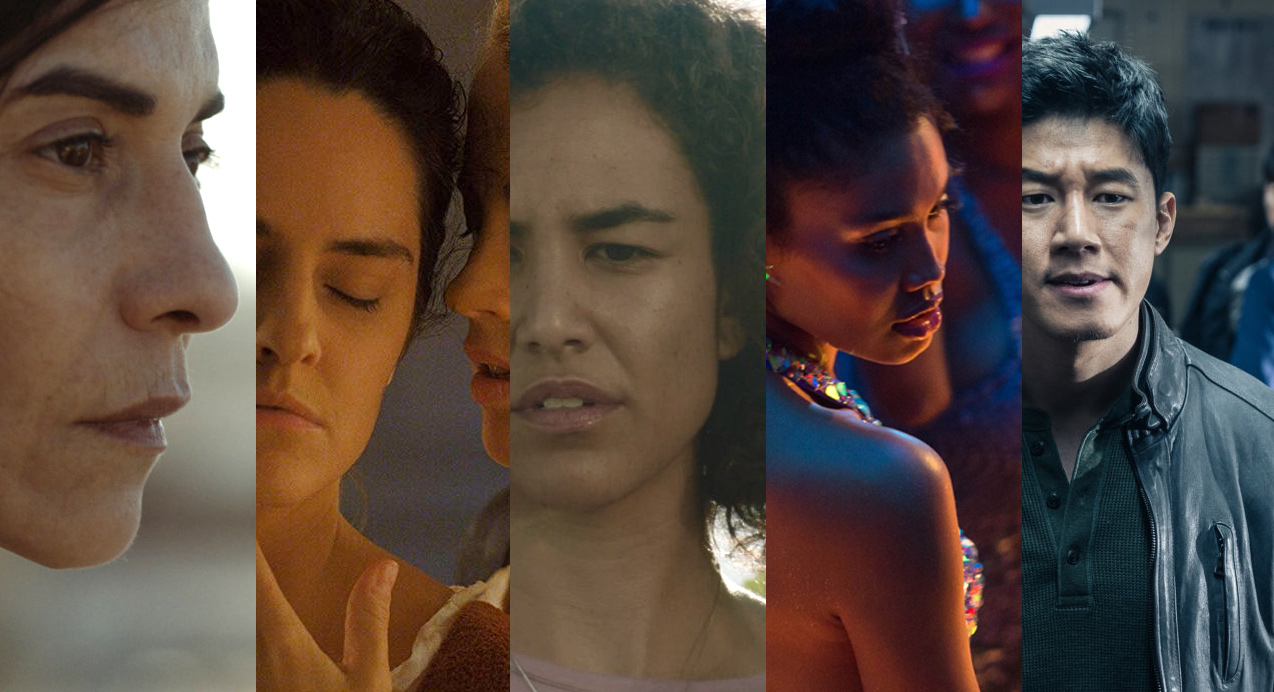 NZIFF adds hot faves from Cannes to the 2019 programme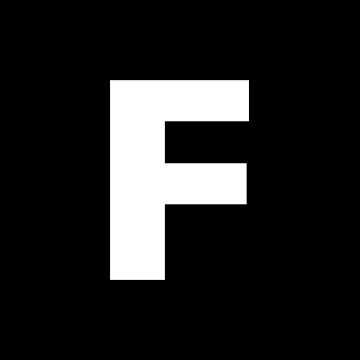 ---
The New Zealand International Film Festival has confirmed 25 titles from this year's Cannes Film Festival to play as part of the 2019 programme. Full press release below.
Eight come from the Competition section of the festival including Jury Prize winners (tied) Les Misérables and Bacurau. NZIFF's 2019 Cannes selections also feature Portrait of a Lady on Fire, the winner of both the Queer Palm (Feature) and Best Screenplay; as well as Elia Suleiman's It Must Be Heaven, which received a Special Mention of the Jury.
Two films–Deerskin and Vivarium–are screening at NZIFF as part of the Incredibly Strange programme (full list here).
The Cannes Films are:
---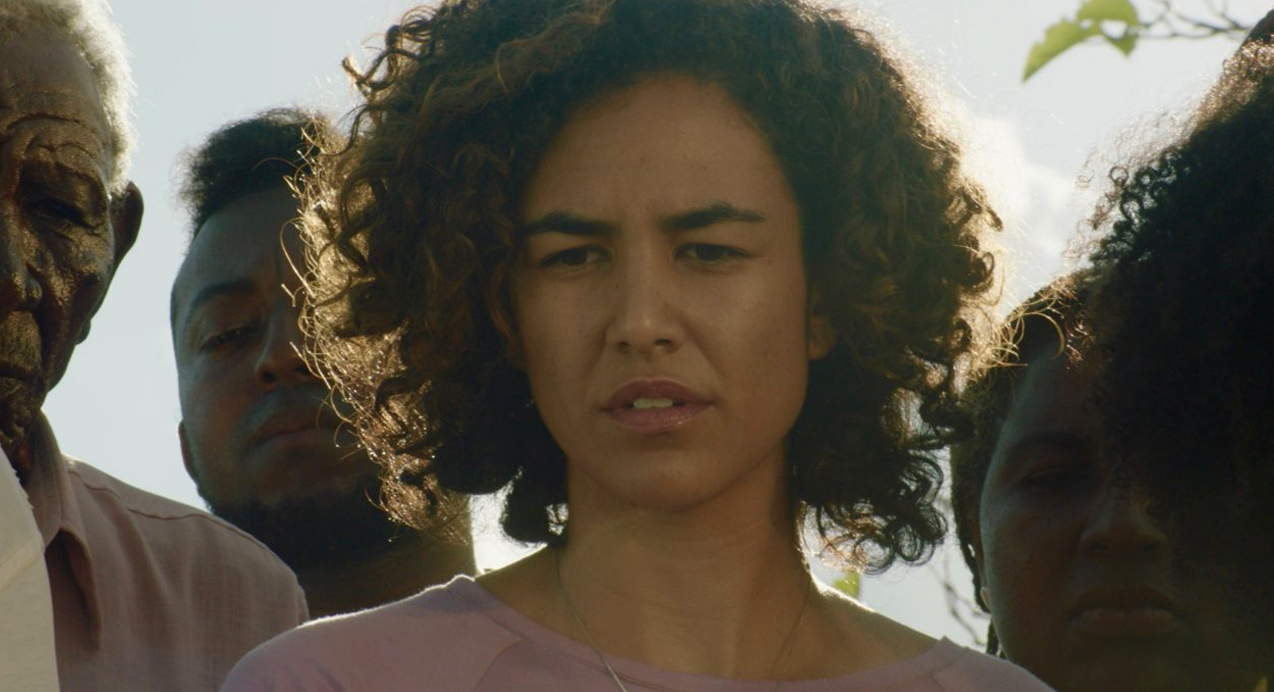 Bacurau
In Competition
Fierce politics and top-notch furious filmmaking collide to potent effect in this Cannes-lauded portrait of a near-future fight for survival in the remote reaches of northern Brazil.
It Must Be Heaven
In Competition
Palestinian director Elia Suleiman's artfully composed, comedic contemplation of his place in the world discerns universal truths and absurdities in a shifting global context.
Les Misérables
In Competition
In the crime-ridden suburbs of impoverished Paris, the line between corrupt cop and upstanding criminal is not so clearly defined, in this explosive, Cannes Jury Prize-winning thriller.
Sign up for Flicks updates
Sibyl
In Competition
Exploring psychotherapy, boundaries and obsession, Justine Triet's film deliciously portrays the creative crisis of a shrink-wannabe-author, who steals her actress patient's story for a novel.
Sorry We Missed You
In Competition
A most worthy follow-up to I, Daniel Blake, Ken Loach's new social-realist drama zeroes in on the life of an average British family at the mercy of the modern day 'gig economy'.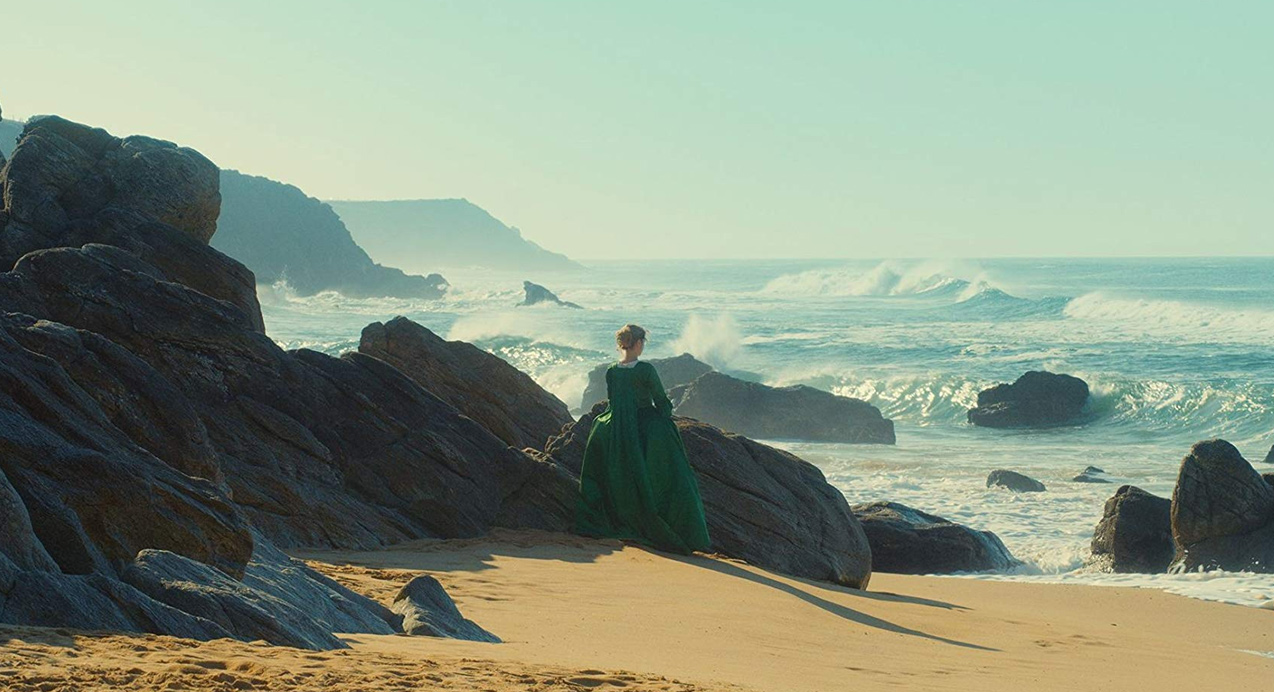 Portrait of a Lady on Fire
In Competition
Winner of Best Screenplay and the Queer Palm at Cannes, Céline Sciamma's striking 18th-century tale of romance between a painter and her subject burns bright with female desire and the craft of a masterful filmmaker.
The Whistlers
In Competition
Breathing new life into the Romanian New Wave, Corneliu Porumboiu crafts a rollicking genre movie which travels between Romania and the sun-soaked Canary Islands, where the best laid plans of a bent cop hinge on learning a secret local whistling dialect.
The Wild Goose Lake
In Competition
Gangland subterfuge tumbles into a dazzling nocturnal manhunt in Chinese director Diao Yinan's film noir par excellence – a modern genre classic in the making.
La Belle Époque
Out of Competition
A striking conceit and stellar cast mix winningly in this compulsively watchable, superbly executed French romantic comedy, where it's never too late to relive the best day of your life again. And again. And again…
The Gangster, The Cop, The Devil
Out of Competition | Midnight Screening
Bruising Korean box office star Ma Dong-seok is in full beast mode in this seriously entertaining action thriller, which pits a burly mob boss and an unhinged detective against a marauding serial killer.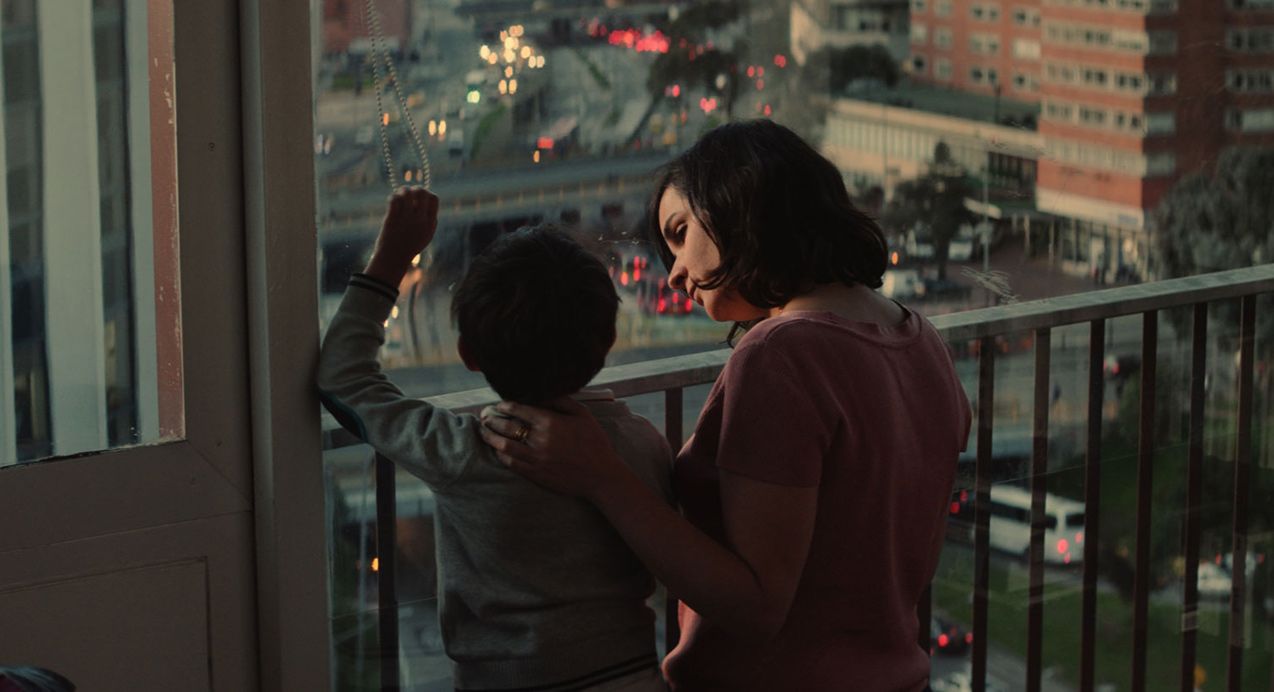 Litigante
2019 Critics' Week: opening film
Set in Bogotá, Colombia, Franco Lolli's excellent character study focuses on a lawyer struggling to care for her young son and ailing mother amidst a developing scandal at work.
A White, White Day
2019 Critics' Week: Competition
Evidence of a deceased wife's affair tips a grieving ex-cop in remote Iceland over the edge, leading to a shocking spiral of events in search of the truth.
Vivarium
2019 Critics' Week: Competition
Jesse Eisenberg and Imogen Poots star in an unsettling tale about a couple whose search for a starter-home lands them in a strange housing development, where they remain trapped.
Deerskin
2019 Director's Fortnight
Georges (French megastar Jean Dujardin) becomes obsessed with the 'killer style' of his deerskin jacket and decides all other jackets must be obliterated in this oddball comedy that gets increasingly weirder and more unhinged.
The Orphanage
2019 Director's Fortnight
A touch of Bollywood fantasy enlivens this moving story of a savvy Afghan teen living in a Soviet-run orphanage in the late 1980s while a destructive war rages through the country.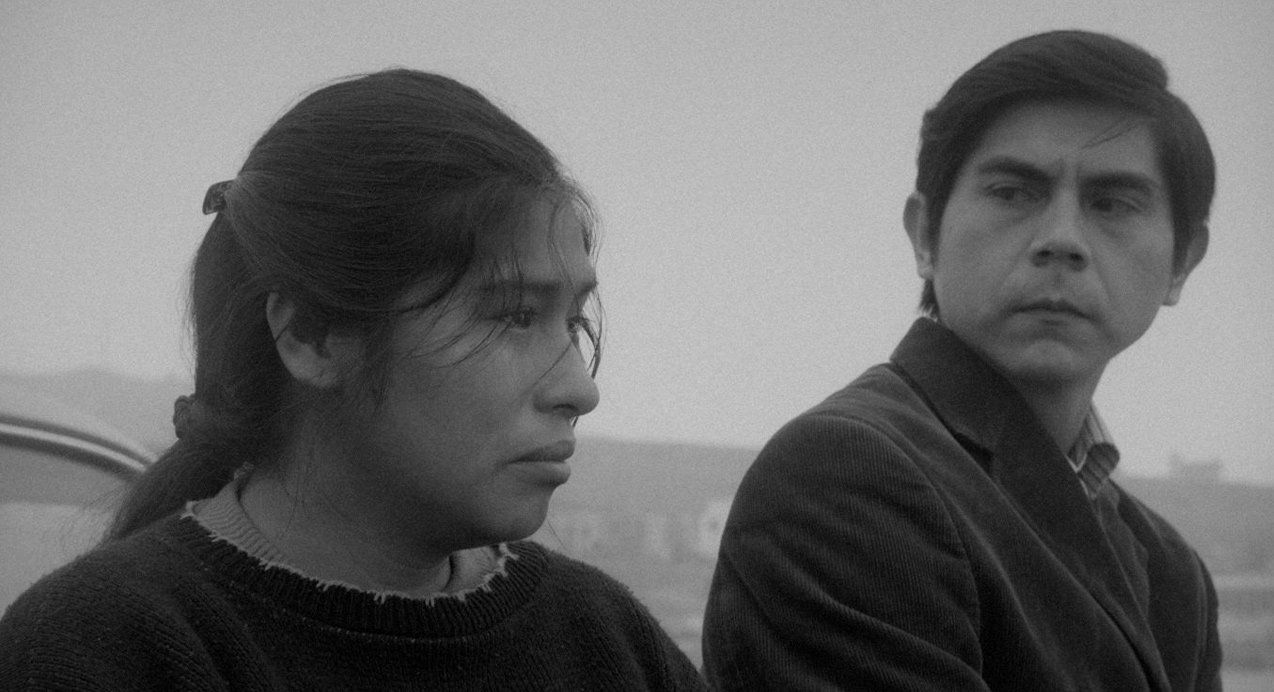 Song Without a Name
2019 Director's Fortnight
Replete with starkly beautiful black and white photography, this affecting arthouse thriller from first time Peruvian director Melina León is based on a real-life case of child trafficking.
For Sama
Special Screenings
Shot over five years, Waad al-Kateab's intimate, Cannes award-winning film addresses her baby daughter and delivers a harrowing account of the war in Aleppo, the devastation wrought on the city, its people and children.
Take Me Somewhere Nice
Acid
Winner of the Special Jury Prize at Rotterdam, this delightfully absurdist road movie channels Jarmusch and Kaurismäki in telling the story of a young woman visiting Bosnia to find her estranged father.
Beanpole
Un Certain Regard
Talented Russian filmmaker Kantemir Balagov won Best Director at Cannes (Un Certain Regard) for this hugely impressive account of post-war Leningrad, and the friendship of two women at its devastated centre.
Fire Will Come
Un Certain Regard
Oliver Laxe's slow-burn Cannes gem combines arresting landscapes with the smouldering inner life of a reticent ex-con whose return to his mother's home in the Galician countryside sparks tension.
Adam
Un Certain Regard
Set in Casablanca's Old Medina, this nuanced tale of female solidarity transcending temperamental difference captivates through the richly detailed performances of two superb actresses.
Making Waves: The Art of Cinematic Sound
Un Certain Regard
An ear-opening and revelatory history lesson on the unsung power of sound in cinema, Making Waves interposes fascinating interviews with dissected scenes to educate and exhilarate even the seasoned cinephile.
Nina Wu
Un Certain Regard
This fiery Cannes title challenges the #MeToo movement's popular discourse with a confronting and complicated tale of consent and abuse, based on its lead actress' own experiences in the movie industry.
Port Authority
Un Certain Regard
"Debuting writer-director Danielle Lessovitz weaves a boy-meets-trans girl romance about identity and belonging around the New York underground ballroom scene." — David Rooney, Hollywood Reporter. Executive produced by Martin Scorsese.
The Invisible Life of Eurídice Gusmão
Un Certain Regard
A saga of sisterhood for the ages, Madame Sata director Karim Aïnouz's sensual 'tropical melodrama' won top prize at this year's Cannes Un Certain Regard section.