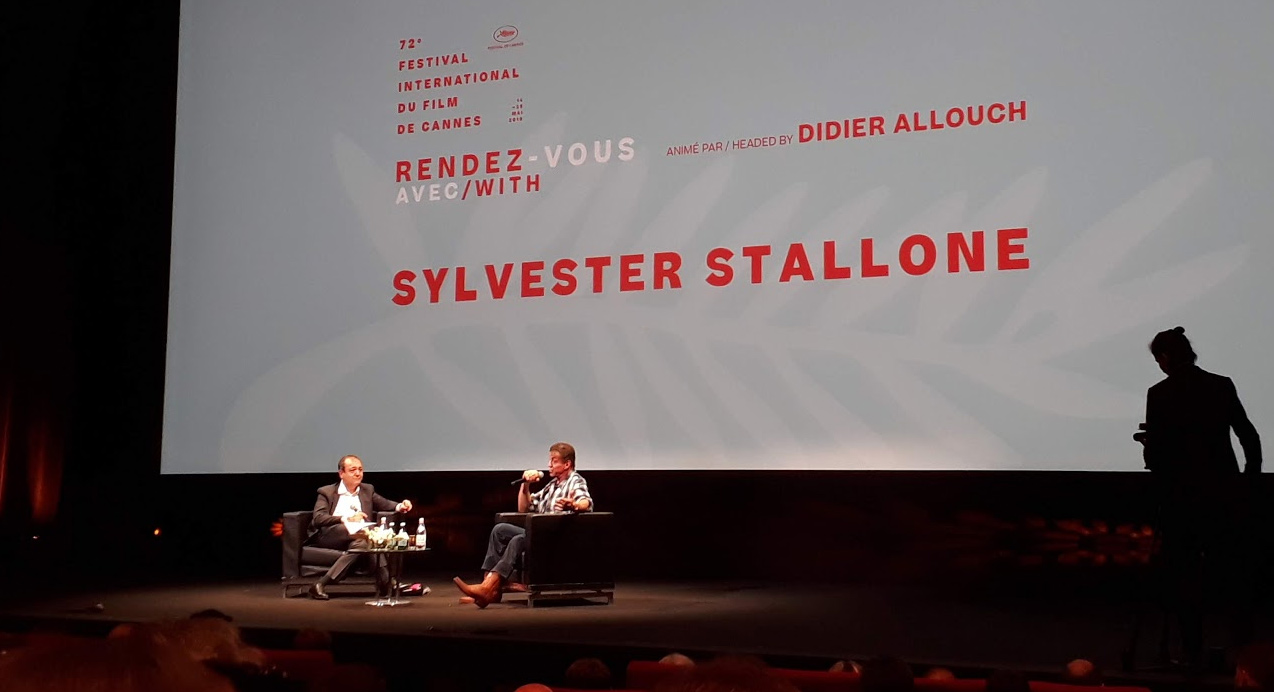 "The failures make you smarter"—Sylvester Stallone makes a warm, atypical appearance at Cannes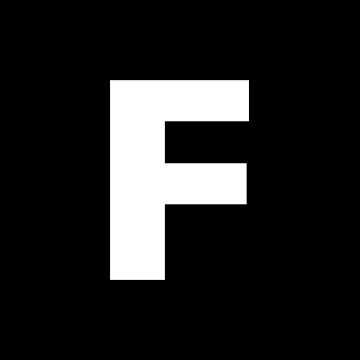 ---
At the end of a long and fruitful Cannes Film Festival, Sarah Watt attended a talk with a warm, open, honest Sylvester Stallone. Here, he shares stories of failure, successes, "not being smart enough," and staying true to what you're good at.
For more coverage on this year's Cannes:
Opening Night film The Dead Don't Die
Early looks at great films
Rocketman and Werner Herzog's latest
Quentin Tarantino's Once Upon a Time in Hollywood
Before we all went home to pack our bags, we got to spend over an hour in the presence of the not-typically-"Cannes" Sylvester Stallone, whose warm, open personality and genuine humility endeared him to an audience of excited fans.
Sly, sporting a working-man's plaid shirt and his usual swagger, graciously answered questions he must have been asked for four decades, about how Rocky came to be made against the odds ("I didn't know what I was doing… I wasn't a boxer, I had to learn") and how everyone—including Stallone—thought it was a "100% guaranteed failure".
Sign up for Flicks updates
The studio hadn't wanted him or the movie, and they had no resources; the actors got changed in a car instead of a dressing room. But "you never know where art is going to come from", he opined, stating his advice to all creative people: "All you need is one good idea. The failures make you smarter." (A side anecdote from that era: he still has the turtles from Rocky, who are now massive and 50-something years old!)
Not being smart loomed large during Stallone's talk, as he explained how an accident at birth had affected the side of his mouth to cause his now infamous slurred speech. "I knew it was bad when Schwarzenegger said 'You have an accent'. I was like 'I have an accent?'." He spoke a lot about being "not smart enough" and "gullible" (for example, when deciding he had to have a talking robot in Rocky IV, then regretting it later).
Stallone is thus clearly proud of his typecast-busting role in Copland, and how he took the role with relish, to prove he wasn't just a dull-headed action hero. But he also recognises his limits. "Dustin Hoffman's not playing Rambo, and I'm not playing Tootsie."
He believes in knowing what you're good at, and being your best at it. (Stallone recalled being a skinny 12-year old watching Steve Reeves as Hercules, "the worst ever actor" but with this amazing body, when he was hit by the sudden realisation: "That's my future!")
There were anecdotes about fighting Dolph Lundgren in Rocky IV and winding up in hospital, and a character analysis of Rambo's misunderstood savagery ("he's a broken, wounded person who returns to America and is rejected").
And finally, a self-deprecating laugh when describing his daughters watching his '80s and '90s work and saying "Why did you make this shit?" And he goes "Come on! How do you think I paid for you to go to school?"