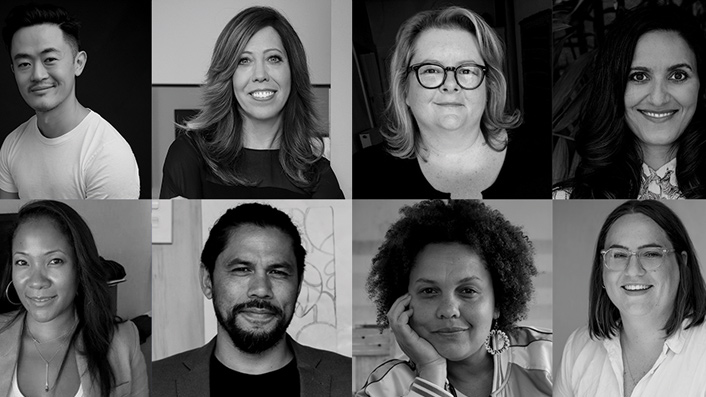 Power of Inclusion summit to give away 150 tickets in scholarship programme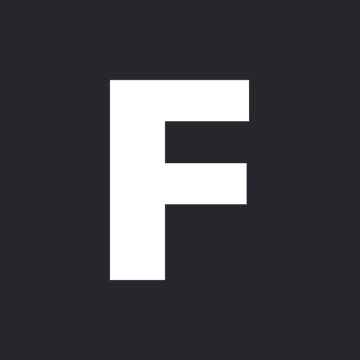 ---
If you're low-earning or unwaged, studying in the screen sector, or part of an underrepresented community, you can register yourself for a scholarship to attend The Power of Inclusion summit—a vital global conversation around representation, belonging and inclusion in today's screen, entertainment and technology landscape.
Confirmed speakers include Prime Minister Rt Hon. Jacinda Ardern, Whale Rider writer-director Niki Caro, Waru and Vai producers Kerry Warkia and Kiel McNaughton, and Vice President of ARRAY (13th, Selma, When They See Us) Tilane Jones.
The Power of Inclusion summit takes place on 3rd and 4th October at Auckland's Aotea Centre. If you feel this scholarship applies to you, fill out the application here. Registration will close on 4 September 2019.
Full press release and list of confirmed speakers below.
---
The Power of Inclusion summit is pleased to announce the Motion Picture Association Scholarship Programme, which will provide 150 tickets for people working or studying in the screen sector who are low or unwaged or belong to a community underrepresented in the screen sector.
Made available through sponsorship by Motion Picture Association (MPA), these delegates will attend The Power of Inclusion summit, which will take place in Auckland, Aotearoa New Zealand on 3 and 4 October 2019.
The Motion Picture Association said, "There is a demand from global audiences to see stories from every corner of the world and the multitude of new channels provides filmmakers with different voices to share their diverse stories. We are delighted to continue our practice of supporting emerging filmmakers to tell their stories through the Motion Picture Association Scholarship Programme and welcome all recipients to The Power of Inclusion summit."
Sign up for Flicks updates
Featuring over 35 speakers from around the world, it will be a two-day summit that includes case studies, panels, conversations and keynotes. An unprecedented event in the region, the focus of these sessions will be around pertinent issues in the inclusion and representation space in the screen, entertainment and technology landscape.
120 of these tickets will be allocated via an automated ballot system. In order to enter the ballot, applicants must reside in New Zealand and meet the following criteria:
Be currently working or studying in the screen sector;
and
Earn less than the living wage i.e. $44,000 per annum;
or
Belong to a community underrepresented in the screen sector including, but not exclusive to, Māori, Pacific Island peoples, Pan Asian, gender non-binary, LGBTQ+ or people with a disability.
Applicants are not required to provide documentation of their status – the answer will be accepted on an honesty basis.
Registration will close on 4 September 2019. Successful applicants will then be required to complete a full registration within one week.
A further 30 New Zealand Film Commission (NZFC) funded tickets will be allocated via the NZFC and various New Zealand industry screen guilds.
The summit is hosted by the NZFC and Women in Film and Television International (WIFTI), with support from The Walt Disney Studios. Further programme and speaker announcements are to follow.
List of Speakers
Rt Hon Prime Minister Jacinda Ardern, the 40thand current Prime Minister of New Zealand and the world's youngest female head of government.
Niki Caro is a multi award-winning New Zealand film director and screenwriter whose credits include MULAN, THE ZOOKEEPER'S WIFE, NORTH COUNTRY and WHALE RIDER).
Charles D. King is Founder & CEO of MACRO and producer of SORRY TO BOTHER YOU and Mudbound; executive producer of FENCES.
Franklin Leonard, American film executive and founder of The Black List, a yearly publication featuring Hollywood's most popular unproduced screenplays.
Philippa Boyens is an Academy Award®-winning New Zealand writer of THE LORD OF THE RINGS Trilogy and co-producer and writer of KING JONG, THE HOBBIT Trilogy and THE LOVELY BONES.
Dr. Stacy L. Smith is the founder and Director of the Annenberg Inclusion Initiativeat the Annenberg School for Communication & Journalism at the University of Southern California.
Maria Giese is an award-winning feature film director who, in 2015, became the person that instigated the biggest industry-wide Federal investigation for women directors in Hollywood history.
Jackie van Beek is an award-winning actor, writer and director whose directing credits include films THE INLAND ROAD and THE BREAKER UPPERERS (with Madeleine Sami) and TV series WELLINGTON PARANORMAL (NZ) and WHAT WE DO IN THE SHADOWS (US).
Hope Dickson Leach is the award-winning writer-director of THE LEVELLING and co-founded Raising Films, a campaigning community for parent and carers in the screen industries.
Rising star Ana Scotney (Ngāti Tāwhaki), who made her feature film acting debut in THE BREAKER UPPERERS and is a film and award-winning theatre maker.
Tilane Jones leads Ava DuVernay's grass-roots film distribution collective ARRAY as Vice President, having worked with DuVernay for over ten years and earning film credits that include Oscar nominated and four-time Emmy winner13TH and Oscar nominated SELMA.
Magda Szubanski AO is a celebrated actor, producer and best-selling author, and was 'The Most Talked About Person' in 2017 for her crucial role in advocating for marriage equality Australia.
Osnat Shurer is the Academy Award®-nominated Producer of MOANA who created the film's Oceanic Story Trust, a team of Pasifika consultants and collaborators on the film, and previously led Pixar Animation Studios short film group.
Kirsten Schaffer is Executive Director of Women in Film, Los Angeles and has been instrumental in the launching of industry game changer ReFrame, an initiative to advance inclusivity and gender equity.
Benjamin Law is an Australian journalist, columnist and screenwriter, who adapted his book THE FAMILY LAW into a critically-acclaimed and award-winning comedy series.
Madeleine Sami is an accomplished actor, writer and director having done all three for the hit film THE BREAKER UPPERERS with Jackie van Beek, has starred in the feature WHAT WE DO IN THE SHADOWS and created critically acclaimed TV series SUPER CITY.
Kerry Warkia (Papua New Guinean Tolai/Scottish) is a producer who has been at the forefront of some of New Zealand's most innovative content for film, television and web, including ground-breaking feature films WARU and VAI.
Kiel McNaughton (Māori Ngāti Māhanga/Chinese/Pākehā) is a director and producer of diverse and innovative narrative content, including ground-breaking feature films WARU and VAI which he produced.
Alice Snedden is a writer, comedian and improvisor with a string of top New Zealand TV credits to her name and one half of the popular podcast, Boners of the Heart