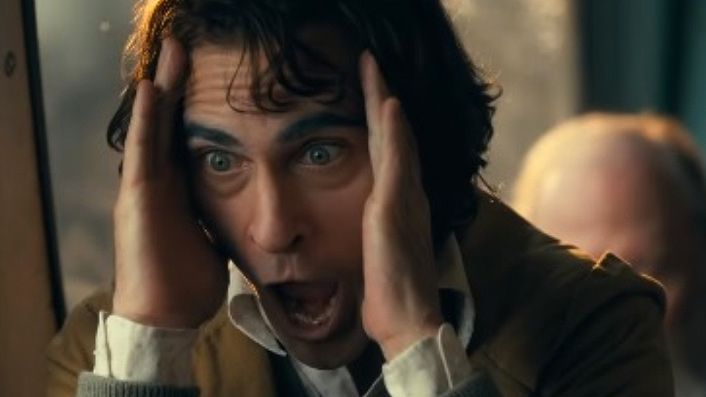 Watch the dozen new trailers that blew our minds this week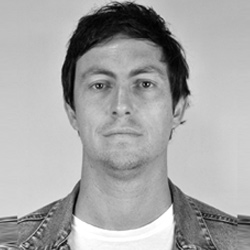 ---
Kick your feet up and check out what we're going to be watching in coming months.
Studios' promotional machines seem to have gone into overdrive with a new batch of trailers out over the past seven days. We've collected 'em in one place so you can check out what's getting us excited—from big to small, prestige to… pretty weird.
Massive films
Just before it premieres at the Venice International Film Festival on Sunday NZ time (stay tuned for full reports from the fest), the final trailer to Todd Phillips heavily Scorsese-indebted Joker film has landed, fleshing out its King of Comedy/Taxi Driver vibes.
Only a couple weeks after wowing audiences with his turn in Once Upon a Time in Hollywood (still currently #1 at the NZ box office), Brad Pitt returns to the screen in sci-fi Ad Astra. The film's new IMAX trailer fleshes out the gist of the film a bit more (is his dad Tommy Lee Jones a bit of a mad scientist?) and visually makes a case to see on the biggest screen possible.
Look out any other movie releasing around Christmas, Star Wars: The Rise of Skywalker is going to destroy you. Not a full trailer for the film, this "special look" from Disney's recent D23 conference takes a little tour through Star Wars history before getting around to wowing with new footage.
OK, it probably won't get to blockbuster status, but wrapping up this space theme is Lucy in the Sky. Natalie Portman plays an astronaut struggling to adjust to life on Earth in this drama, the keenly awaited feature debut of Noah Hawley (TV's Fargo & Legion).  A strong supporting ensemble includes Jon Hamm as a perfectly-cast sexy creep.
Oscar contenders
What a simple teaser concept. What a cast per square meter of elevator. What an almost unrecognisable Charlize Theron. Telling the true story of the sexual harassment scandal that took down Fox News head Roger Ailes, Bombshell means business, and looks a force to be reckoned with come Oscar time.
A bleak real-life assessment of the US's morally-bankrupt use of torture, The Report follows a Senate staffer (Adam Driver) and the Senate Intelligence Committee (Annette Bening doing a good likeness of Dianne Feinstein) as they investigate what the CIA had been getting up to post-9/11. Hint—not pretty.
I'm sorry, but the opening third of this Motherless Brooklyn trailer scream from the rooftops that Edward Norton is desperate for an Oscar (and might have over-egged it, remember the Oscar advice from Tropic Thunder?). Norton stars, writes and directs in this tale of a chap with Tourette's trying to solve his friend's murder, but thankfully it becomes apparent there's more to this than his tics, as the trailer unveils a massive cast in service of this Jonathan Lethem adaptation.
Small screen
The real-life Panama Papers scandal spanned the globe, and got a bit to close to our PM at the time after revelations his personal legal advisor had links to the law firm masterminding it all, Mossack Fonseca. In the hands of Steven Soderbergh, and his leads Gary Oldman, Antonio Banderas and Meryl Streep, this story looks like a cynical Wolf of Wall Street-like comedy, one that will probably bypass cinemas with The Laundromat taking the Netflix route to our eyeballs, reportedly in October.
Also heading to Netflix in October, Vince Gilligan has whipped through a Breaking Bad sequel almost without anyone noticing. In an era of the long tease, it's great to know that El Camino: A Breaking Bad Movie—a continuation of Jesse Pinkman's story—isn't far off, even as we know next to nothing about it…
OK, we could have put the trailer for Disney's live-action remake of Lady and the Tramp here (streaming on Disney+ from November 12)—or we could just revel in the new service's The Mandalorian one more time, in all its Herzog-ian glory.
Any screen
Who knows when we might get to see possible gems like the films below… Villains pairs a couple of genre standouts, teaming Bill Skarsgård (It) up with Maika Monroe (It Follows) as they break into the wrong house and… well, things take a turn.
A young boy has a disturbing secret in small-town supernatural horror Antlers, one that looks set to creep us out, and probably do very bad things to a cast that includes the ever-reliable Keri Russell and equally-watchable Jesse Plemons.
Based on the short of the same name, Greener Grass is a surreal, dark comedy set in the US suburbs, where two soccer mums (writers, directors, and stars Jocelyn DeBoer and Dawn Luebbe) compete with each other for validation in increasingly absurd circumstances. Looks equally indebted to Soundgarden's Black Hole Sun video and the work of Quentin Dupieux and Tim & Eric—though it's great to see women have a crack at this aesthetic for a change.