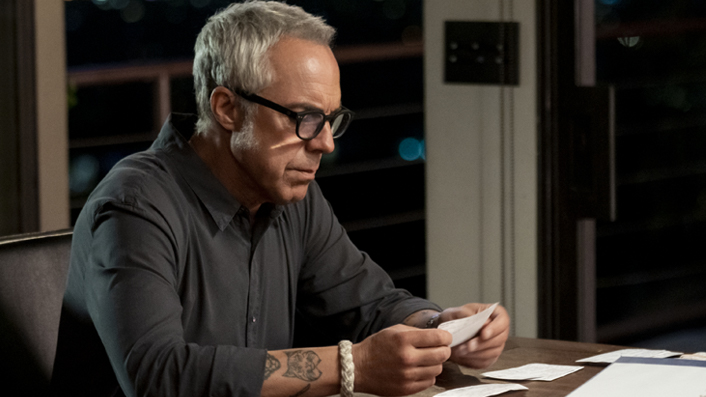 Back this week, Bosch is the most consistent detective drama on telly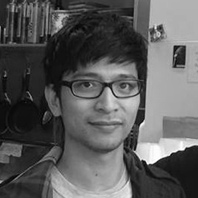 ---
Hollywood Homicide detective Harry Bosch returns on April 17 in a sixth season of the show bearing his name. Aaron Yap explains what makes Bosch tick, and why the most consistent detective drama on telly right now has become his go-to comfort show.
When the pilot of Amazon's Bosch first showed up on Prime Video in 2014, it felt like a long time coming. The fanbase was well-established by then: the character, LAPD detective Hieronymus "Harry" Bosch, had been kicking around in a series of best-sellers by crime-reporter-turned-novelist Michael Connelly since 1992. Arguably, a TV adaptation was a no-brainer, particularly in the content-hungry SVOD boom.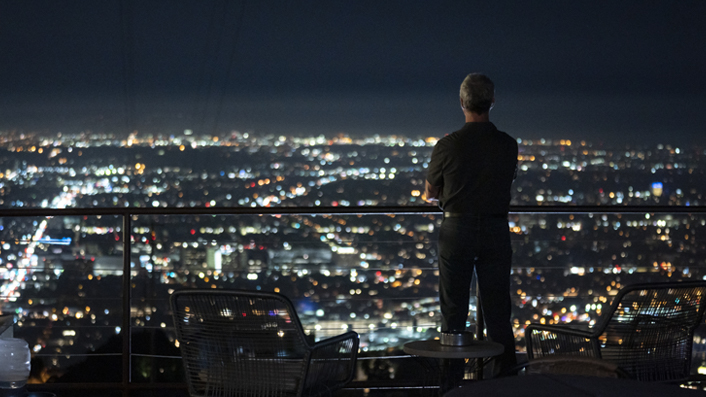 But even so, looking back at its somewhat quaint, tentative roll-out via a viewer-voting mechanism, it appears few anticipated its current status as the longest-running show on Prime Video—much less one of the longest-running of the streaming originals era where the lifespan of a series averages at two or three seasons.
See also
* All new movies & series on Prime Video
* All new streaming movies & series
* The best thriller movies of last decade
Now in its sixth season, with a seventh and final order on the way, Bosch has become my go-to comfort show. Sturdy, dutifully executed, and more than slightly daggy—some might say "by-the-numbers"—it's like the zeitgeist-defying dad-rock of TV shows. There's no meme-ready, algorithmically derived Netflix buzziness about it. There's none of HBO's heavily stylised cinematic pretensions. Episodes usually hover around the economical 45 minute mark, and visually, the show doesn't look like it was colour-timed within an inch of its life. I've never seen Ray Donovan, but Bosch is what I imagine Ray Donovan would be like to its fans.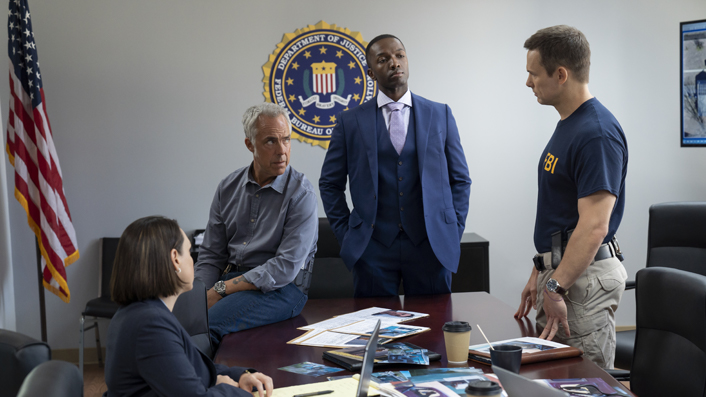 "I hear you're a capable detective," an FBI agent says to Bosch in the new season. Not one to fuss about—par for the course with the show's business-like procedural approach—Bosch shrugs it off, "I get the job done".
Developed by Eric Overmyer (The Wire), and exec-produced by Connelly, the TV version of Bosch, immortally played by Titus Welliver, is far from a strict page-to-screen copy, employing numerous changes to the source text, such as swapping the character's Vietnam war veteran background for the Gulf War, and giving his daughter Maddie (Madison Lintz) a more expanded—and crucial—role as the series progresses.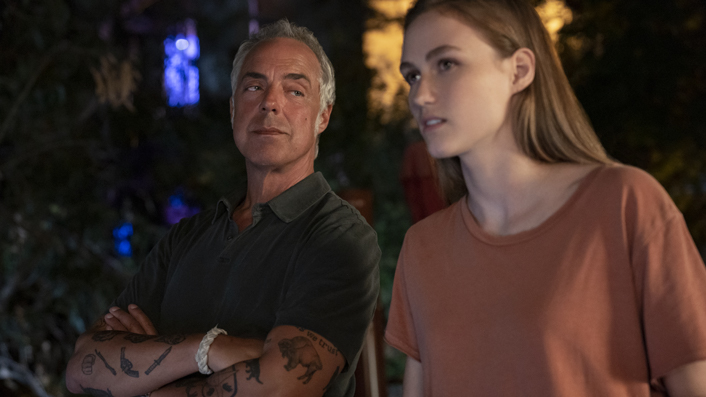 More significantly, the show's plotlines don't chronologically align with the books, e.g. Season 1 is an amalgam of The Concrete Blonde (Book 3), City of Bones (Book 8), and Echo Park (Book 12). Occasionally, as in the case of Season 4's adaptation of the racially fraught, #BlackLivesMatter-tinged Angels Flight (Book 6), it's a smart topical play adding thematic richness to its more straightforward elements.
However, despite these tweaks, the guts of Bosch and why we've come to love him, and his world, remain. Marked by an aura of broody confidence and haunted experience, and no shortage of tripwire insubordination, Bosch is a crack bullshit detector—Hollywood Homicide's reliable, terse-lipped workhorse who leaves no stone unturned. "Bosch can be annoying, but he comes from a good place", to quote his boss Grace Billetts (Amy Aquino).
Bosch's literary antecedents can be traced to the crime fiction of Raymond Chandler and James Ellroy. He's conjured from the same seductive, illusory, cynical, whisky-soaked vision of Los Angeles that those writers excel at: a noir playground teeming with corrupt cops, scheming politicians, underground societies, Tinseltown decadence and two-bit street thugs. Is it any wonder than that Connelly, a former, seasoned Angeleno and lifelong chronicler of the city, found inspiration for the cold case subplot involving the murder of Bosch's mother in the unsolved, real-life case of Ellroy's?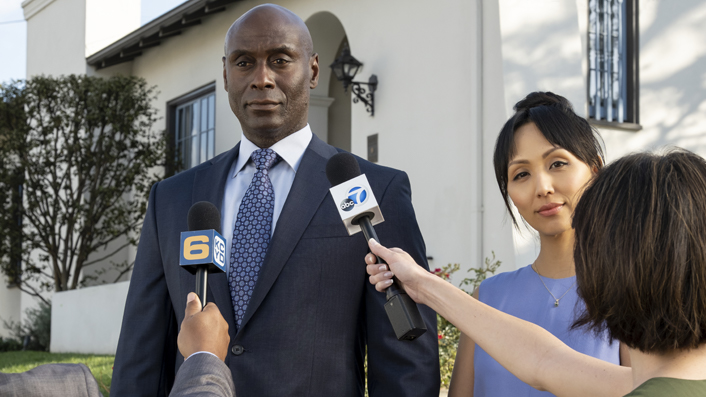 Bosch is also much more of a noir piece than those persistent The Wire comparisons will lead you to believe. Insomuch as their immediately recognisable similarities will allow, comparisons are understandable: the robust supporting presence of The Wire alumni Jamie Hector and Lance Reddick, Overmyer's complex, macro-level narrative steering, and Connelly's dedication to cop-speak. But saddling Bosch with a back-handed recommendation that it's "like The Wire but not as good" does a disservice to the fact that it's probably the most consistent detective drama on telly right now.
In an uncomfortably-close mirror of the times, Season 6—based on The Overlook (Book 18)—begins with Bosch getting thrust into a sweaty 24-like scenario in an attempt to stop a potentially deadly outbreak and nab a group of alt-right extremists. The first several episodes have everything you want from the show: the absorbingly twisty detective work, the unhurried pacing, the sun-kissed location shooting, the zingy on-the-beat repartee.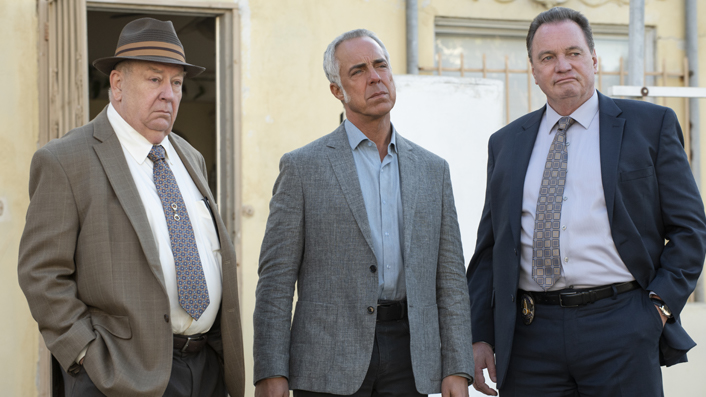 I've always loved the mix of hard-boiled jadedness and unexpected warmth the show has honed over time. Bosch listening to his treasured jazz records, scene-stealing veteran officers Crate and Barrel (Gregory Scott Cummins, Troy Evans) having a private wisecrack, Billetts' firm, reasonable tough-love authority. Bosch's tender exchanges with Maddie, which felt tacked-on in initial seasons, have matured emotionally to such a point that I can't imagine the show ever existing without her in it. Demonstrating a sly sense of curiosity and cunning in her new position as a legal intern, Maddie is following in her father's crime-stopping footsteps just nicely.
"Closure is bullshit," Ellroy once said—and Bosch knows this, unlikely to sleep easy until every case is shut. As the show heads into its retirement phase, one hopes he'll be granted some semblance of peace he deserves: a Frank Morgan LP wafting in the background, his dog Coltrane by his side, a vodka whisky in hand, and a serene view from his Hollywood Hills balcony, slowly fading into the night.