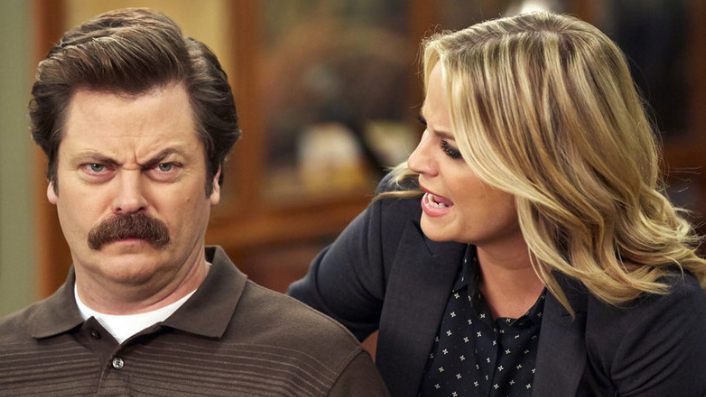 All hail the sweet and uncynical joy of Parks and Recreation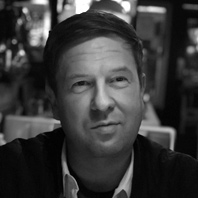 ---

All seven seasons of Parks and Recreation are now available to stream on Neon. Which means there's no better time for Dominic Corry to revisit this beloved bastion of good-natured comedy in a world where it can sometimes be hard to remain hopeful.
As a fondly remembered post-The Office comedy series, Parks and Recreation holds up extremely well. But it's even more fascinating to revisit as an emblem of Obama-era America, a time when (God forbid) some element of optimism was allowed to play a role in a story that took place in the political arena.
See also:
* Everything on Neon in May
* All new streaming movies & series
The show had a mildly complicated birth and early life. It was originally conceived—and initially presumed to be—a spin-off of the American adaptation of The Office from the two main brains behind that show, Greg Daniels and Michael Schur.
Although they eventually shied away from it being a spin-off, the connection to The Office was clear, principally due to the fact that it was one of the first big shows to build on how the American Office had normalised the "mockumentary" comedy format in television.
For multiple generations, the "four-camera" style had dominated small screen comedy. Outliers like The Larry Sanders Show demonstrated what can be gained when you strip away the laugh track and the music, and The Office helped make it mainstream.
So while the comedic impetus behind Parks and Recreation was fully formed, the show itself had a few growing pains in the early days. Most comedy shows take several episodes to find their feet, but this is especially the case with Parks and Rec. The six-episode first season resembles the show it became on the surface, but the tone is a little bit different, particularly when it comes to the main character, Leslie Knope (Amy Poehler), a well-meaning local government official in the town of Pawnee, Indiana.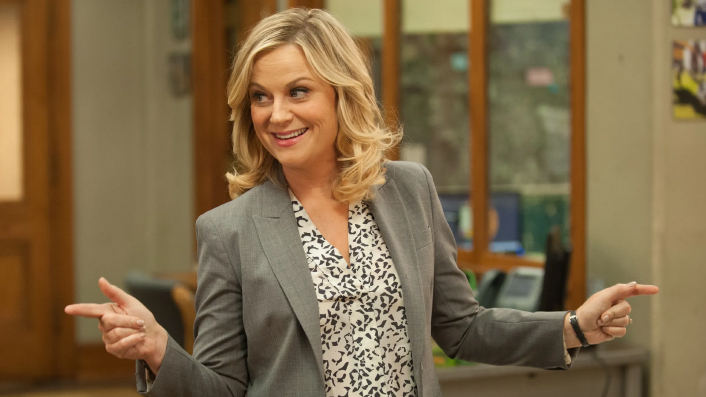 Perhaps taking a little too much inspiration from Steve Carell's Michael Scott, Knope is a bit too incompetent in Parks and Rec's first six episodes, and veers over into being almost annoying more than she should. When the show returned for season two, they had wisely decided to make Knope slightly better at her job, and the show took on a less cynical mood that elevated the whole affair considerably.
That mild course correction also correlated with the show beginning to expand its universe, and the way it filled out the colourful characters of Pawnee remains one of the best things about it, and why it was often referred to as a "live-action Simpsons".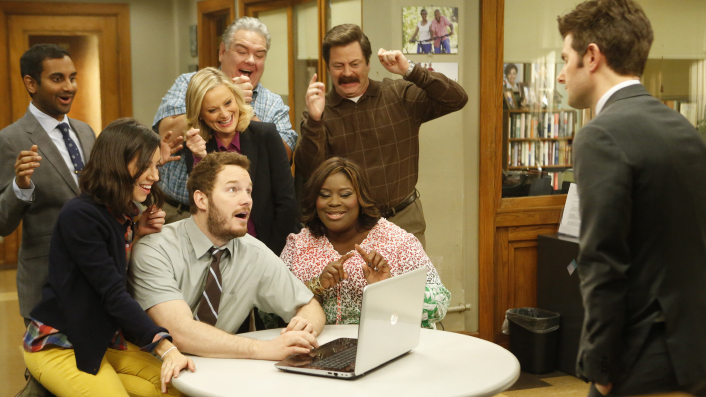 Even more so than The Office, Parks and Rec minted a whole new era of comedy stars, helping to establish the careers of familiar (to some) but mostly anonymous actors such as Aubrey Plaza (who played Leslie's biting co-worker April), Aziz Ansari (as would-be player Tom Haverford), Rashida Jones (as Leslie's bestie Ann), Adam Scott (who arrived alongside Rob Lowe at the end of season two as political consultant Ben, who eventually became Leslie's boyfriend, then husband) and most notably Chris Pratt who displayed hitherto un-explored comedic chops as (initially) Ann's layabout boyfriend Andy. Pratt's presence proved popular enough to get move him from temporary guest-star to main cast member, and this breakout performance helped nab him the lead role in MCU hit Guardians of the Galaxy, rendering him a bona fide movie star.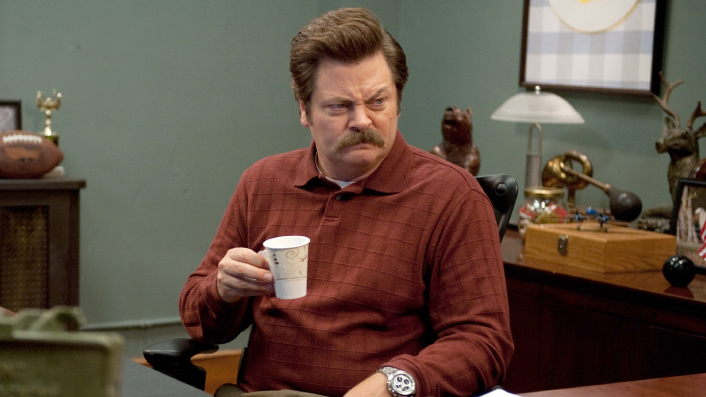 Then there's Nick Offerman, who prior to Parks and Rec had a perfectly respectable career as a working actor, but whom nobody had really noticed. Thanks to his pitch-perfect portrayal of stone-faced anti-government government worker Ron Swanson, an indelible sitcom character on the level of Kramer or The Fonz, he has since deservedly risen to iconic status.
As good as the main cast of Parks and Recreation is, much of what makes the show so charming are the aforementioned residents of Pawnee who fill out the show's larger world, many of whom had running jokes centered around them.
There are too many Pawnee weirdos to list here, but worthy of singling out are Tom's friend Jean-Ralphio (Ben Schwartz), who took the notion of being "extra" to the next level; callow candy scion Bobby Newport (Paul Rudd); skeevy Councilman Jamm (Jon Glaser) and news broadcaster Perd Hapley (Jay Jackson).
The show also nabbed a raft of big-name cameos throughout its run, including Bill Murray, Jon Hamm and Michelle Obama. Perhaps the most fun was then-Vice President Joe Biden, which proved a great capper to a long-running gag about Leslie being a massive Biden stan.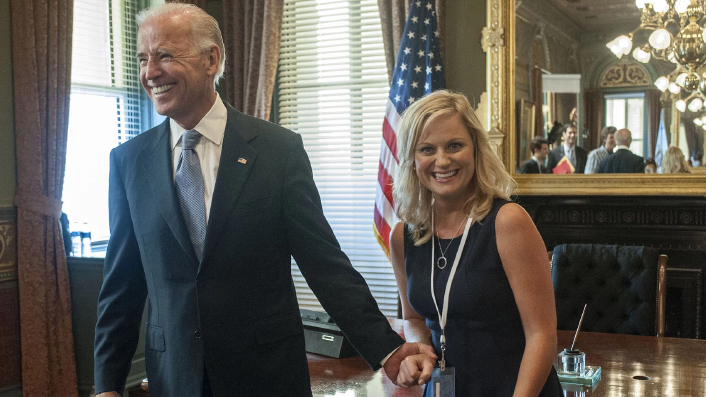 Parks and Rec solidified Schur as a major force in modern comedy, and he channelled aspects of his work here into his two follow-up series, Brooklyn Nine-Nine (the loving workplace relationships, the floating camera, absurd running gags) and The Good Place (a town full of memorable supporting characters, general weirdness).
The show may never have quite become a proper runaway success, but it lasted long enough to build up a massive following which endures to this day, and stands as a bastion of good-natured comedy in a world where it can sometimes be hard to remain hopeful.
It's difficult to picture a modern series presenting such an unabashedly earnest portrayal of public service, let alone one so funny. All hail the sweet and uncynical joy of Parks and Recreation.