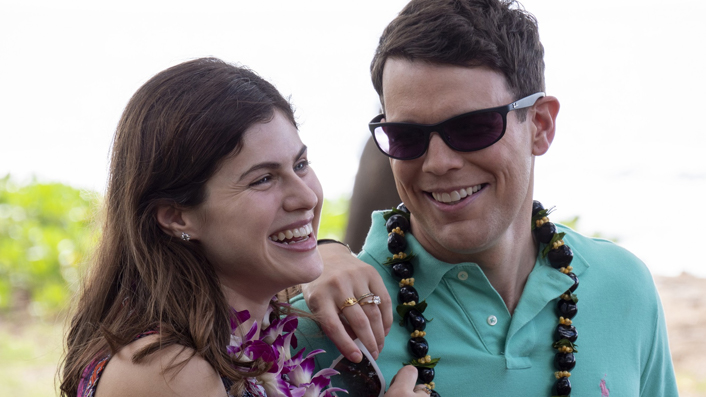 Pack your bags for the lacerating satire of rich resort comedy The White Lotus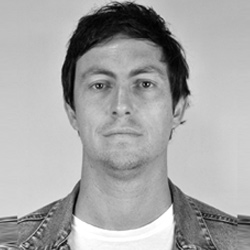 ---

A group of wealthy holidaymakers come under satirical scrutiny in HBO's new comedy-drama The White Lotus – watch it now on Neon. Featuring incisive examinations of power, propelled by great performances, there's more to the show than just pointing out rich people are jerks, writes Steve Newall.
As a recent holidayer in the Cook Islands, I can confirm—international travel for pleasure feels extremely weird during a global pandemic. There's no bad time to skewer wealth, excess and the personalities that accompany it, but in a masterstroke, The White Lotus does so at a time most of the world is cooped up and unable to enjoy the luxury resort lifestyle. While I can confirm that this was very much not my tier of getaway, I can only hope I wasn't one shred as entitled as the guests seen in HBO's new limited series.
See also:
* Everything new coming to Neon
* All new streaming movies & series
The timing of this show is magnificent for various reasons. From a practical standpoint, COVID-19 lockdowns provided a rare opportunity when HBO came to The White Lotus creator Mike White (Beatriz at Dinner writer, creator of HBO series Enlightened) desperate for content and a show they could make in just one location. The lack of tourism meant the cast and crew could take over the Four Seasons Maui in mid-2020 and shoot the show while observing strict quarantine protocols, bubbled up together for the duration.
And, while resort life may be familiar to a small and privileged segment of society, the near-absence of international travel only serves to highlight how alien a world it is, one in which demanding and self-involved people expect their every whim catered to.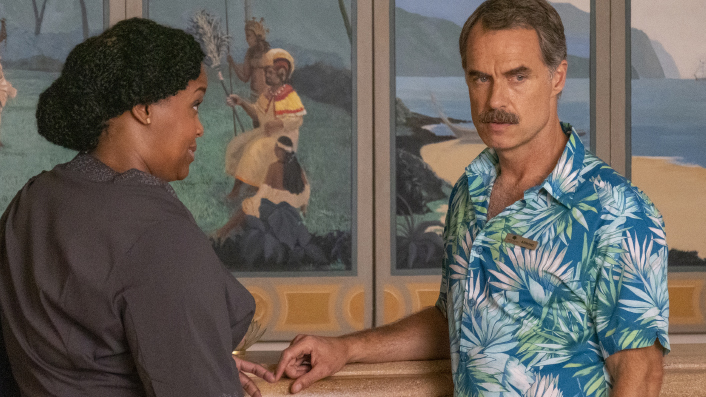 "You have to treat these people like sensitive children," resort manager Armond explains to a new staff member after an indignant guest spits the dummy about not having the best suite. "They always say it's about the money, but it's not—it's not even about the room, they just want to feel seen. They want to be the only child, the special chosen baby child of the hotel, and we are their mean mummies denying them their Pineapple Room."
Armond (a superb Murray Bartlett) is part conductor, part Basil Fawlty as he looks after his sensitive children aka rich, white adults. Over the course of the week seen in The White Lotus, they include newlywed couple Rachel and Shane (Alexandra Daddario and Jake Lacy); the Mossbachers (Connie Britton, Steve Zahn, Sydney Sweeney and Fred Hechinger) who are taking a family vacation together; and solo traveler Tanya (Jennifer Coolidge), whose mother recently died and whose ashes she plans to scatter.
There's plenty to get invested in among their respective arcs, and as skin-crawlingly uncomfortable as The White Lotus may be at times as it observes its truths, there's more to the show than just pointing out rich people are jerks.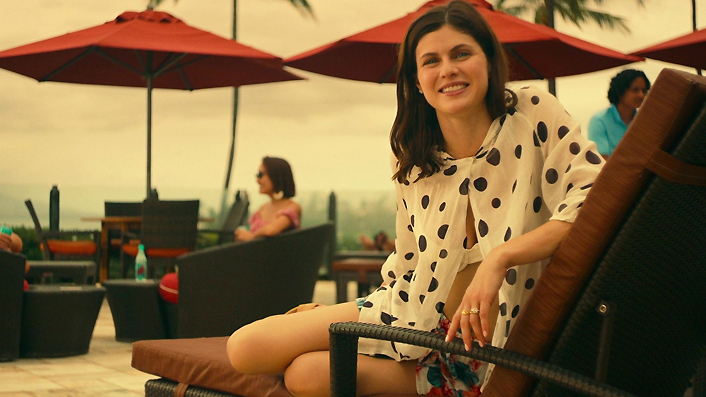 Over the course of the show's six episodes, Alexandra Daddario does some of the best work of her career as Rachel, enduring an awkward dawning of self-awareness—about her career as a so-so journalist, but more pressingly, her new status as a trophy wife. It's not something that Shane seems to be aware of, as he becomes increasingly obsessed with not having the best room in the hotel and getting back at Armond for the perceived slight, Jake Lacy squirmingly convincing as a bratty man-child driven to win.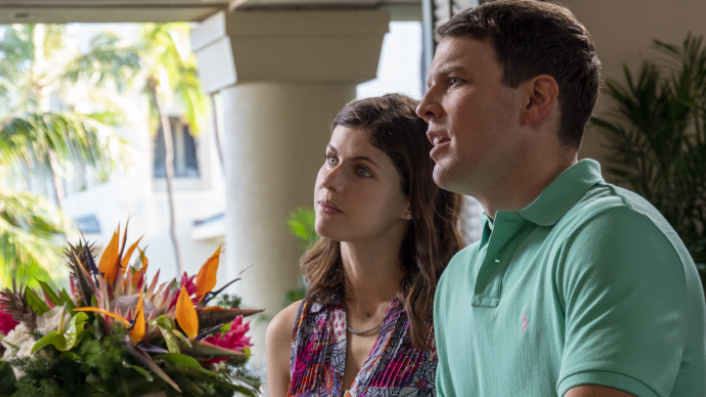 That this does not go well will come as no surprise, with the mini-series opening in media res at the very end of Shane's trip, as he sits unhappily in a Hawaiian airport departure lounge. A body's being loaded onto his flight, and Shane's subjected to a series of questions from a fellow passenger—"You headed home?"; "Which hotel were you at?"; "Did you have a good vacation?"; "Where's your wife?".
In perhaps his only sympathetic moment of The White Lotus, Shane replies "no offense—leave me the fuck alone," before the show jumps back to one week earlier, and the guests' arrival at the resort.
As they disembark at The White Lotus, we get our first hint of how eviscerating Mike White is going to be with the show, introducing us to Armond and his last-minute tips to a staff member about to greet the arriving guests.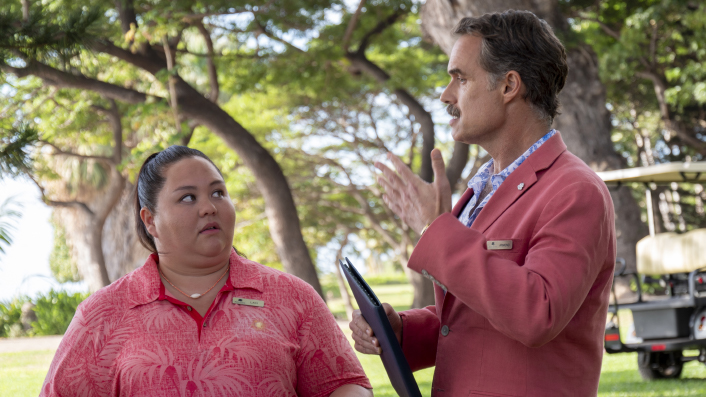 "Here, self-disclosure is… discouraged," Armond advises. "Especially with the VIPs who arrive on the boat. You don't want to be too specific as a presence, as an identity. You want to be more generic. It's a Japanese-y place where we're asked to disappear behind our masks as pleasant interchangeable helpers. It's tropical kabuki."
Minutes in, and it's hardly going to be the last time casual, or overt, racism will be evident in The White Lotus, which will go on to consider power imbalances, dispossession of land, reparations—and the questionable notion of indigenous people dancing for the "authentic" entertainment of tourists ("I think it's just a way for them to honour their culture—and they seem to be having a really good time," one guest muses).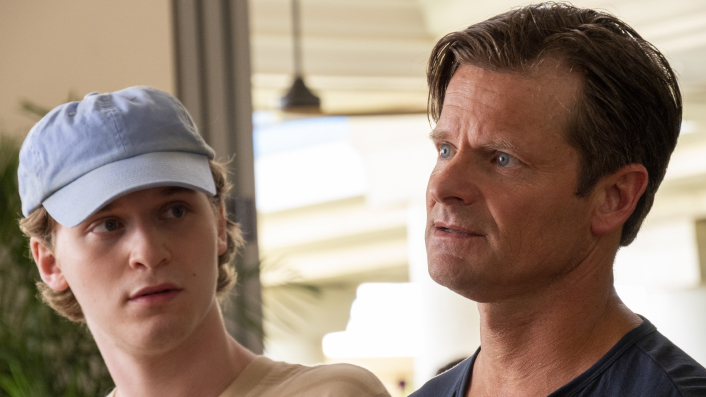 Over the course of the show's six episodes, these issues are most explicitly discussed throughout the Mossbacher family vacation. There's a bunch going on with this lot – mum Nicole (Connie Britton) is a successful CFO with a need for control, while her husband Mark (Steve Zahn) is a bit hapless, and struggling with feeling not respected (needless to say, there's not much of a hot vibe between the two). As well as from his wife, Mark's seeking the respect of his teenage son Quinn, who'd prefer to sit on his devices than interact with the outside world.
Then there's their snarky, unimpressed and sometimes performatively progressive college-age daughter Olivia (Sydney Sweeney) and her equally cutting friend Paula (Brittany O'Grady). Paula has the distinction of being seemingly the only person of colour staying at the resort—but much like the indigenous staff, she's just there at the pleasure of her rich white hosts who've brought her along on the trip.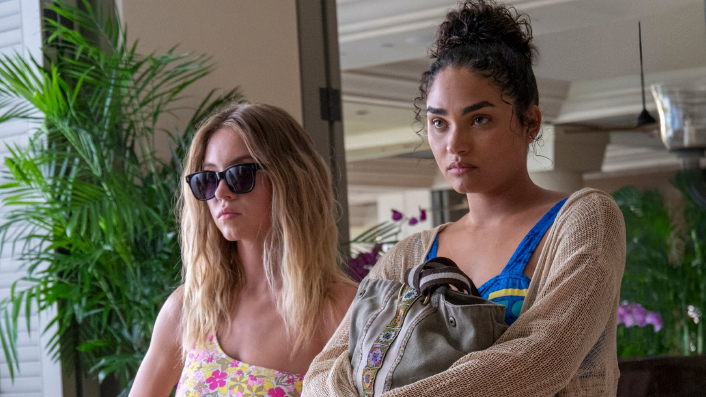 As Paula begins stealing moments with hotel employee Kai, and the complicated relationship between Paula, Olivia and the other Mossbachers is explored, The White Lotus makes explicit the class and race-based expectations of power, control and transactional relationships that are seen throughout all the show's storylines—though here openly discussed, for example a dinner conversation opening with a half-hearted "Obviously imperialism was bad…" before hitting a big "but".
Jennifer Coolidge's performance as Tanya perhaps best epitomises the show. Coolidge is revelatory in the role, dominating the screen as she has with her larger-than-life comedic appearances (American Pie, Best in Show etc.), but serving up deeply invested dramatic turn that's perhaps richer in pathos than laughs (though there are plenty). You're rooting for troubled Tanya as she battles grief for her mother, struggling to conquer the emotional mountain of scattering her ashes, and also confronting crippling neediness and insecurity.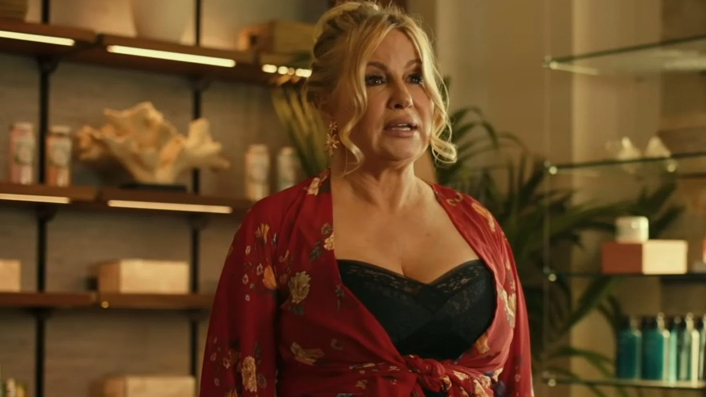 But, as we see her form an unequal relationship with spa worker Belinda, one that blurs the boundaries between client and service provider, increasing worry for Belinda's welfare grows to an uneasy degree. Exploiting their disparity, Tanya requires large amounts of emotional labour from Belinda, her unorthodox needs trading off the bright future her wealth offers.
As if this wasn't uneven enough on purely economic terms, Belinda being Black (while Tanya is white) is another critical—maybe the most critical—component of their relationship. No matter how well-meaning Tanya may think herself, and we want her to be, she's exploiting a worker in numerous ways—so excellent is Coolidge, we don't want to take our eyes off her, even as we squirm.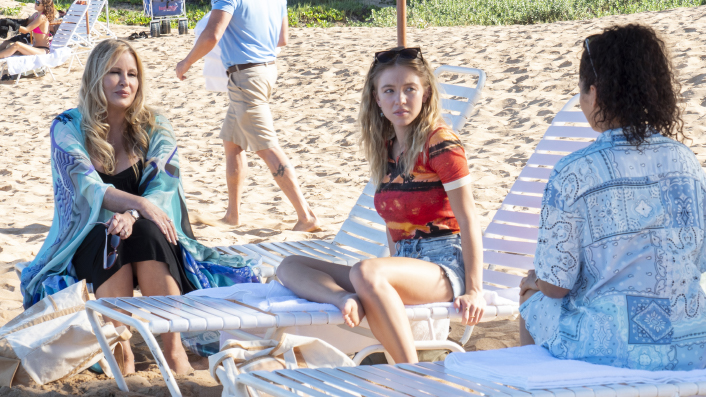 These sharp observations, sitting alongside strong character studies, lend The White Lotus a lacerating satirical tone. Its mix of black comedy and drama intertwine nicely, while it perhaps doesn't embrace the same sense of ultra-wealthy nihilism as Succession, there's a similarity in how it also examines lives of privilege.
Uncomfortably, just like reality, The White Lotus departs from the Roy family saga in that there's less infighting between despicable people, and more of them exploiting those less fortunate—no less cruel a display of power to watch even when happening (wilfully) blindly.