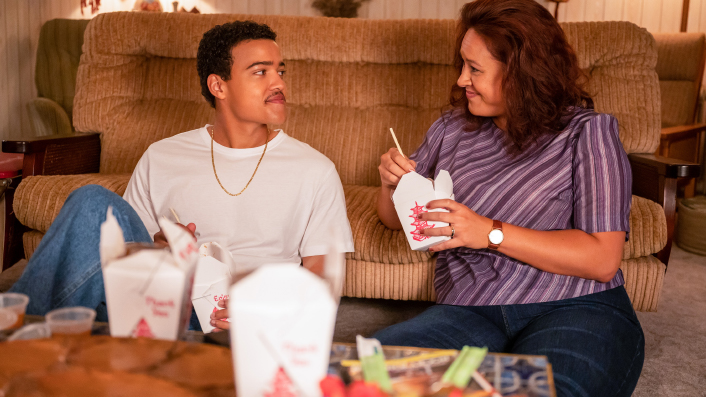 Young Rock is a comedic love letter to Dwayne Johnson's dynastic wrestling family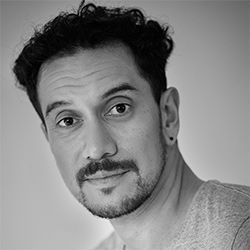 ---

In the not-too-distant future of 2032, Dwayne Johnson runs for President and takes a comedic look back at his extraordinary life in Young Rock – watch it now on Neon. There's a lot of love that shines through these tales of family and youth, both in the storytelling and performance, writes James Nokise.
Former Grey Lynn resident and Richmond Road primary alumni Dwayne "The Rock" Johnson was recently crowned Hollywood's highest-earning star. His career, especially among wrestling fans, is legendary. For Pacific Islanders, it is almost mythical.
While in the Fast and Furious films he is occasionally known as "Samoan Thor", in the popular culture of New Zealand's Pacific community he is cheekily referred to as "Samoan Jesus". As a point of reference, the only other time that title has been fondly bestowed was when former All Black Michael "Ice Man" Jones refused to play rugby on Sunday in the '80s.
See also:
* Everything new coming to Neon
* All new streaming movies & series
Myth-making and the 1980s are two important factors in Young Rock, the new show from the creative team who brought us Fresh Off the Boat. It's something of an origin story for the iconic performer while also a love letter to his dynastic wrestling family.
Split between four timelines, we start in the future of 2032 where a 60-year-old Johnson is on the Presidential campaign trail, recounting stories of his childhood to reporters and campaign managers in an attempt to "humanise" his larger than life persona. While his popularity is arguably as high as it's ever been, there are concerns he's lost touch with the common man. This begins a look back at three different eras of his pre-wrestling days.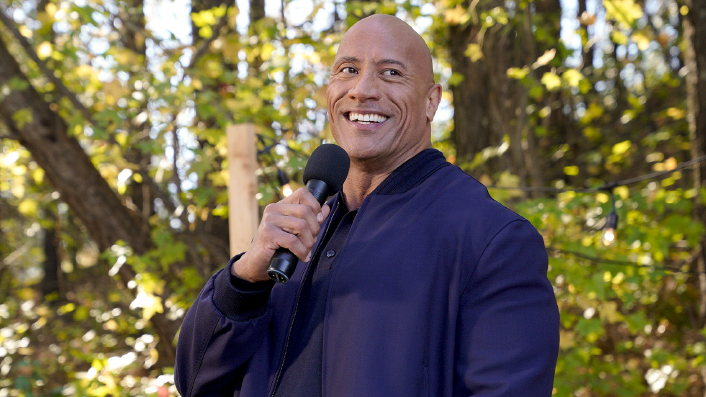 There's Hawaii in 1982, where a 10 year old "Dewie" (Adrian Groulx) is surrounded by future Wrestling Hall of Famers, before they were stars, all working for his grandmother Lia Maivia (played with full benevolent matriarch power by Ana Tuisila).
A knowledge of '80s wrestling isn't required as the show gently fills you in on who's who, what their persona is, and how they relate to young "Dewie". However, for wrestling fans , there are some lovely easter eggs an a couple of inside jokes especially anyone familiar with The Rock's signature moves.
It's in this era that we first learn about "The Gimmick", the idea of creating a persona for the outside world and working towards it. We'd probably all call it "fake it till you make it", but as Dewie's uncle, Andre the Giant (Matthew Willig), gently rebukes him "we never use the 'F' word".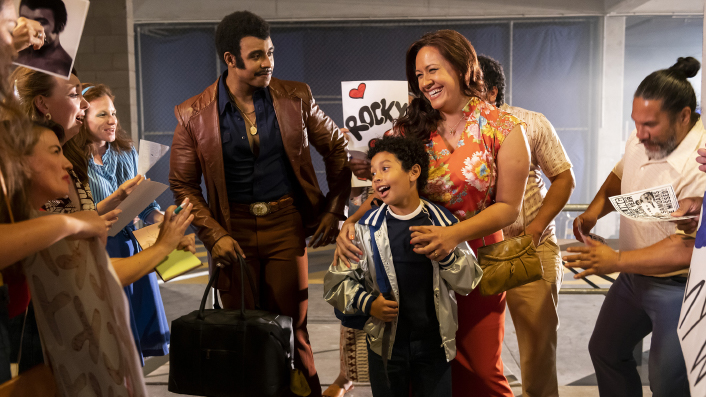 "Working the Gimmick was how my family lived, and we embraced it" declares 60-year-old Johnson, and this actually seems like the philosophy of Young Rock. After all, this is a show where The Rock plays himself, in the future, running for President, while telling stories of his earlier self, to help him get elected. There's authenticity, there's the truth, and there's the world of "the gimmick" which is somewhere in between. A wrestler is just a politician with a more exciting life story. It's probably why plays his 60-year-old self as a slightly too slick, never overly energised version of himself. The Rock doing critical comedic acting, what a time to be alive.
As his dad, Rocky "Soul Man" Johnson (Joseph Lee Anderson), puts it "They need to think who I am inside the ring is who I am outside the ring… One day, you work the gimmick hard enough, it'll become real". It's wrestling's version of the American Dream.
Sign up for Flicks updates
Fast forward five years to 1987 Pennsylvania and a teenage Dwayne (Bradley Constant) is trying to figure out himself and how to apply "The Gimmick" to his life. So far it's resulted in some shoplifting, and telling the girl he's into that his name is "Tomās". The childhood cast of wrestling family legends is replaced by teenage misfits as the tone shifts from a Pacific Wonder Years to somewhere between Parker Lewis Can't Lose and Heathers. Anyone who's grown up in a New Zealand high school will immediately relate to the running gag that no one believes the tall Pacific Island kid with the moustache is actually a student.
Like a good wrestling match, this middle era is where the family is down and on the ropes. But it's also where you'll end up really cheering for the Johnsons to make it, and maybe none more than his mother, Ata (Stacey Leilua). Again, fans of The Rock's social media channels will be familiar with his mother and their strong relationship, especially promoting his tequila brand (she hilariously hijacked a recent Tonight Show interview).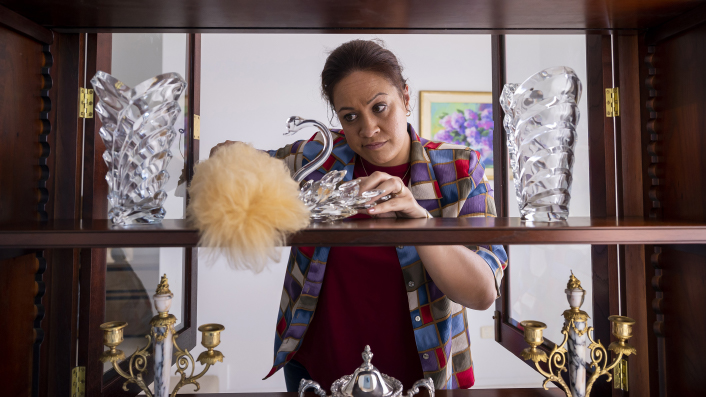 Stacey Leilua's performance is rightly getting praised in the United States, and the images of her keeping the family dynamic light while she cleans rich people's houses to pay the bills will hit differently for a New Zealand audience. The chemistry between her and the various family members becomes the emotional centre around which Young Rock revolves. There's also something to be said for hearing the Samoan language properly spoken on mainstream American television.
The final era is in 1990 where a rising American football superstar Dwayne (Uli Latukefu) is beginning his scholarship at the University of Miami. NFL fans will recognise his defensive coach as current LSU head coach Ed Orgeron, while Kiwis will recognise the actor playing him as Almighty Johnsons star Emmett Skilton.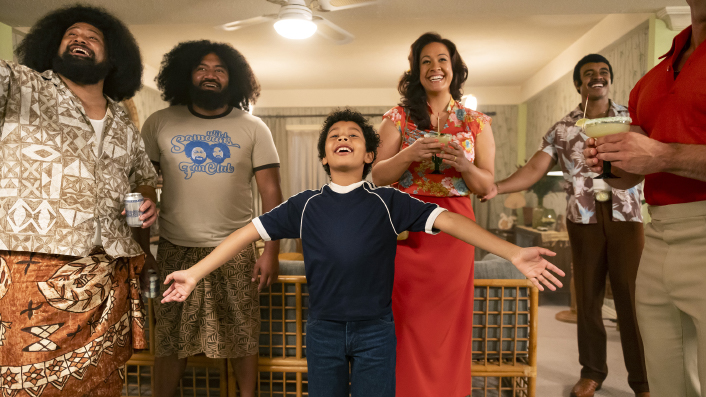 In fact, the show has a fair amount of familiar Kiwi faces in it. As well as Tuisila, Leilua, and Skilton, there's Fasitua Amosa and John Tui who play Johnson's uncles Afa and Sika—wrestling legends The Wild Samoans—and Josh Thomson shows up as Lia's comedic assistant, Bob.
There's a lot of love in Young Rock for its subjects that shines through, both in the storytelling and performance, and everyone looks to be having a blast making it, too. That's the kind of joy that leaps off the screen and has you smiling before the laughs come. It's a show that preaches "Dream Big, but have fun chasing it". Considering Dwayne's grandfather, "High Chief" Pita Maivia, learned to wrestle in 1960s New Zealand, that's a dream many Kiwis will want to see for themselves.
Dwayne Johnson and friends have cooked up a hilarious new show. You should give it a smell.