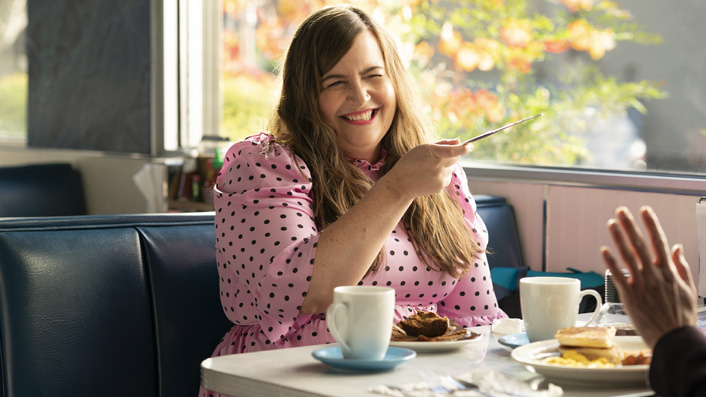 Shrill's modern coming-of-age story concludes in its third and final season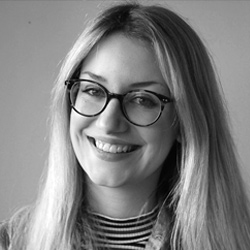 ---

Aidy Bryant-starring comedy Shrill returns for its third and final season – watch it now on Neon. Like its heroine, it keeps learning, growing and thriving, right to the very end, writes Katie Parker.
The last time we saw Annie Easton (Aidy Bryant), she had just reached a major, if inevitable, juncture in her personal development journey: finally breaking things off with her chronically useless boyfriend Ryan (Luka Jones). Aghast, he asked if she's going to date other guys. "Yeah. That's exactly what I'm gonna do," she declared.
See also:
* Everything on Neon in May
* All new streaming movies & series
Season 3 of Shrill begins with Annie doing just that—and we find her in the midst of a hook up with a guy who, for the first time in the whole show, is not the guy who made her sneak out the back entrance of his house so his friends wouldn't see her.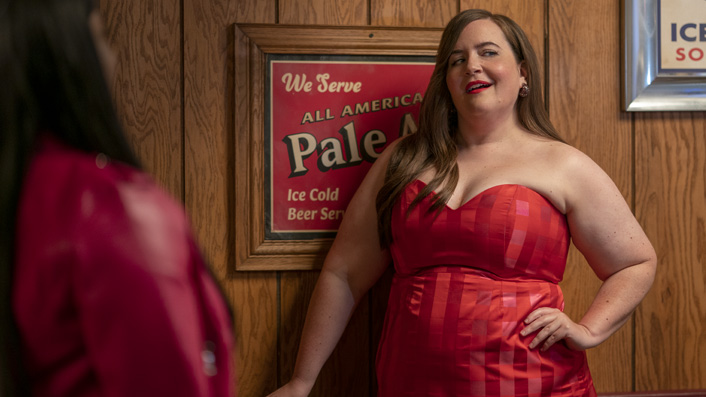 The encounter is hot and heavy and seems like everything Annie was wishing for when she vowed to play the field—only, all too quickly, she is brought crashing down to earth when it turns out that her date has neither the stamina, nor virility, one might hope. Somehow, though, this is only the start of a truly terrible date—and, after spending all night comforting a crying man, she is disillusioned. "Is it always this bad?" she asks him, as she heads out the door. "No", he concedes. "This was unusually awful".
Sign up for Flicks updates
Based on the memoir of the same name by writer Lindy West, who co-created the series with Bryant and Parks and Rec producer Alexandra Rushfeld, it's a fitting return for a show that, since its 2019 debut, refuses to shy away from life's messiest moments—while simultaneously finding the humour and heart that can sometimes, in our darker moments, escape us.
It's also the beginning of a send-off and, with the show in its third and final season, this will be the last we see of Annie's slow but steady journey of self-acceptance as she learns to make her voice heard—despite ample social pressure to stay soft, docile and under the radar. So where will Annie end up? And will we see her in her final form?
Thankfully, Shrill is too smart to wrap everything up in a bow—and just like in life, it is clear she will keep growing, and changing and learning to live in a world that is often hostile to her. Yet Annie has come a long way, and from her much-awaited breakup, to her newfound bravery in her career as a writer at Portland alt-weekly The Thorn, things only seem to be getting better, disastrous dates notwithstanding. To the bitter end, Shrill is determined to take the stigma out of the things that so often seem to sabotage the path to contentment.
It is this air of optimism and generosity, even in the face of some of life's most excruciating moments, that remains Shrill's masterstroke – and whatever Annie faces, the show remains open to the nuances of human nature.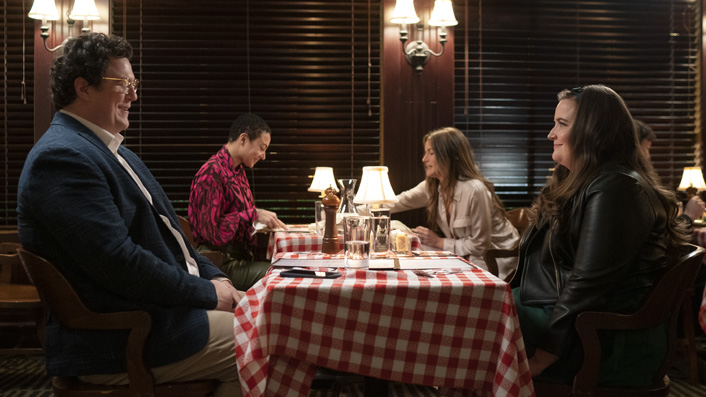 From its very first episode, which depicted an abortion in perhaps the most matter of fact, least judgemental manner ever seen on TV before or since, Shrill has been pushing boundaries. From its unapologetic examination of attitudes towards fat bodies, to its frank interrogation of racial dynamics in everyday social situations, the show is a rare beast in a media landscape perfectly happy to pay lip service to topical issues, but less interested in tackling them head on.
As Annie, Bryant is a born star: bright eyed, bouncy, and as able to convey deep emotion as she is to crack you up, the SNL alum is endlessly watchable and warmly funny. Bryant herself has said that the show, for which she has also written, "has been one of the most creatively satisfying experiences of my life," and it is frustrating to think that what a rare opportunity Shrill has likely been in Hollywood, for an actress who shines so brightly when given the chance.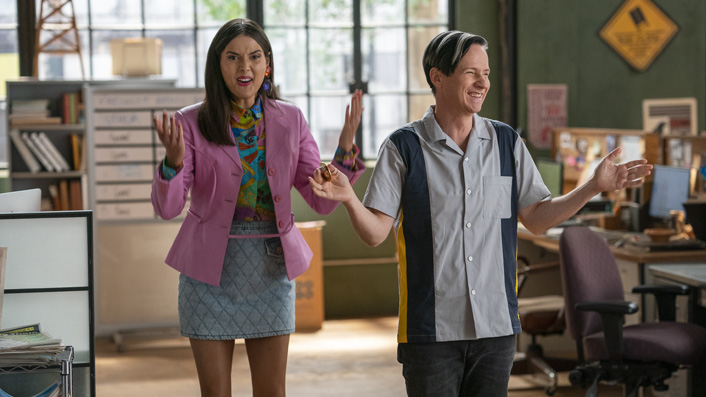 But while Bryant is the show's beating heart, as the series has progressed it has also figured out how to make the most of its excellent supporting cast. With its slightly zany characters and parodies of figures from West's own career, it would have been easy for Shrill to fall victim to cliché.
Instead, characters like Gabe (John Cameron Mitchell), Annie's egotistical Gen X boss; Fran (Lolly Adefope), Annie's sweet but sassy queer best friend; and (my favourite), Ruthie (Patti Harrison), Gabe's vaguely insane but razor-sharp assistant are standouts—each clearly relishing the kinds of fun, complex, roles that are somehow only ever given to their more conventional contemporaries.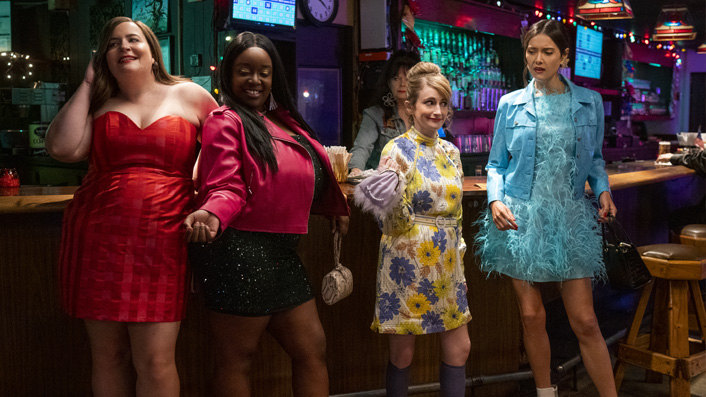 That Shrill has managed to pull off its central project so successfully is also clearly down to the caliber of the talent involved, offscreen as well as on. In addition to an incredibly likeable and thoughtfully assembled cast, behind the scenes there is a bevy of interesting influence at play, with episodes over Shrill 's three seasons having been directed by the likes of Carrie Brownstein, Shaka King, Natasha Lyonne, and Gillian Robespierre.
In Shrill's early days, it was common for it to be boiled down to reductive descriptions centred solely around the issue of Annie's weight—and though her path to body positivity is certainly part of the proceedings, it is far from the central subject of the show. Rather, Shrill is a modern coming-of-age story about a complicated woman who just happens to be fat, and a sharper one than most.
Turning an unflinching eye on some of modern life's ugliest moments, and responding to them with grace, humour and good-natured wit, Shrill has been a balm, at a time when we needed one the most—and like its heroine, it keeps learning, growing and thriving, right to the very end.