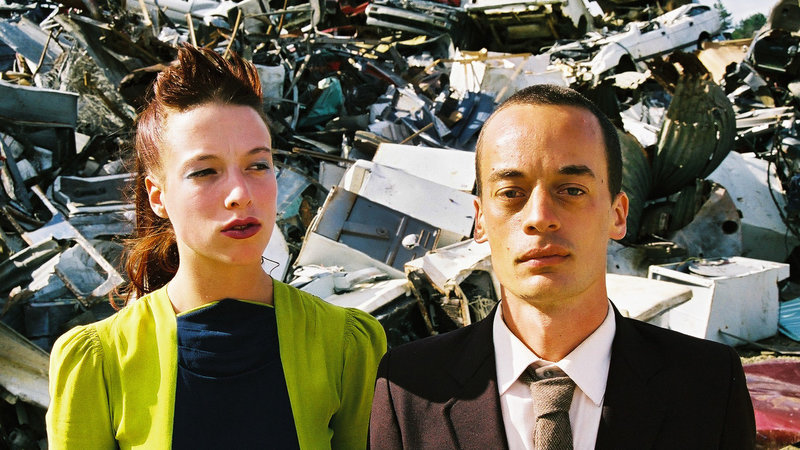 Florian Habicht tells us about the new colourised version of Woodenhead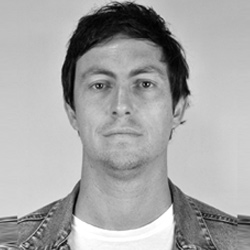 ---
Woodenhead director Florian Habicht answers our questions about the new, colour version of his film.
Florian Habicht's 2003 feature debut Woodenhead returns for screenings at this year's Whānau Mārama: New Zealand International Film Festival—now in newly glorious colour. We asked Habicht about this new version of his almost 20-year-old film.
FLICKS: Describe your film in EXACTLY eight words.
FLORIAN HABICHT: A Grimm musical fairytale inspired by Milli Vanilli.
Making a black-and-white film in 2003 was audacious. It's perhaps less so now, so why colourise it?
I wanted to revisit Woodenhead, and colourising it seemed like a fun thing to do! It's a bit of an experiment to be honest. I want to give the film a new life. Or maybe I'm just avoiding working on my drama script. The restoration is almost complete and looks awesome. All the costumes and props were designed by Teresa Peters and Georgie Hill to be in colour, so why not!
Is colorising audacious in itself?
People loved the black and whiteness of the original film. I hope nobody throws tomatoes at the cinema screen. But for people who love the original film, it will be interesting for them to see it in colour, and it looks striking in colour.
In the 17 years since Woodenhead, you've gone on to make a rich collection of films. What would that body of work have meant to Woodenhead-era Florian? And what would you say to him from 2021 if you could?
Going through the rushes last week, I found footage from Chris (Pryor) of our small Woodenhead cast and crew dancing in the forest to a techno remix of Common People. I think if somebody back then told me I was going to make a film about Pulp, and their final concert, I wouldn't have believed them!
Back then, I would have been very surprised if I was told that over the next 17 years I would only make documentaries or doco hybrids! I'm a bit sad about that, so what would I say to 28 year old Florian on the set of Woodenhead? "Don't stop making dramas!"
The script for Woodenhead wasn't perfect, and we just went out and shot the thing. It's been a challenging road for me to make my next drama, and I really hope I can make one of my scripts come to life soon.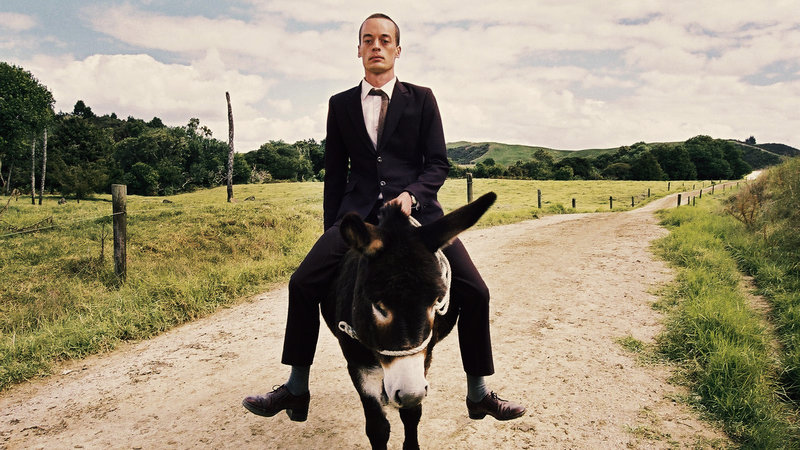 What is your relationship to the film like now – is its creation vivid to you?
I still like the film! It's very strange, and inventive, and I can't believe what we achieved with so little funding. There are so many amazing performances in it, and the intimate four week shoot up North was an experience we loved. Maybe eight of us – cast & crew.
The film's budget was $25K from the Screen Innovation Production Fund – a then partnership between Creative New Zealand and the New Zealand Film Commission. Nothing like it exists now, and today I don't think a film like Woodenhead would get funded.
I found the original budget recently, and saw that I was paid two thousand dollars for two years of work ha. Luckily I was also a wedding photographer back then. Marc Chesterman and I spent a long time on the soundtrack, which we pre-recorded before shooting the visuals, and I still love listening to it.
I wish we could have shot Woodenhead on film, and not digital video, but that would have probably pushed the budget to 300K back then!
With time having passed, and your own experiences grown, how do you think a first-time viewer will respond to Woodenhead – compared to what you may have thought in 2003?
I don't think I was thinking much in 2003, I just did things, and that's how I got films made! I miss that energy you have when you are very young, and think you can do anything! To answer your question, I don't know. I'm super curious how new viewers will respond, especially young people!
What was the biggest hurdle you had to overcome with revisiting the film?
My biggest hurdle was the technical quality from back then, as the technology has jumped so far now. But the lo fi look from 2003 definitely has its own cult aesthetic!
For you, what was the most memorable part of seeing the colorised experience come to life?
Many of the scenes look so amazing in colour! The fight scene between Gustav the Strongman and Gert is probably my favourite. The intense colour of the sky.
Most of our cast and crew will be at the screening, and that will be an amazing reunion. Sadly Warwick Broadhead and Henry Lee will be missed.
What was the last great film you saw?
I watched Casa Grande on Mubi. It's a coming of age drama set in Rio. I met the Brazilian director Fellipe Barbosa in Toronto, and that's what made me curious to watch his debut drama. It's amazing.