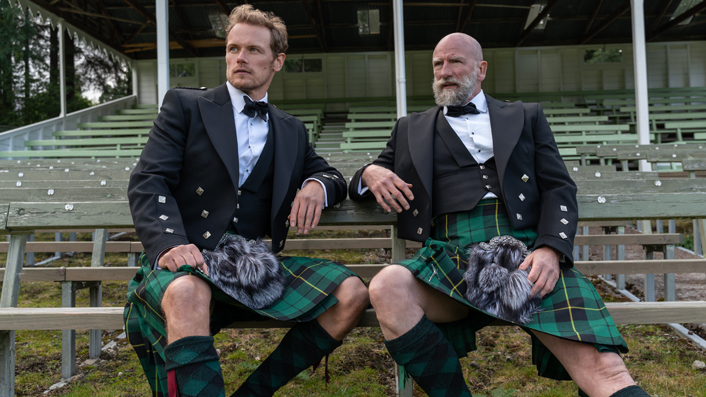 Men in Kilts finds out what's beneath the tartan of two Outlander stars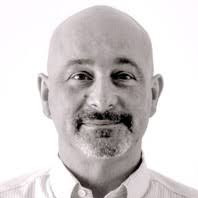 ---

Adam Fresco finds out what's beneath the traditional tartan in Men in Kilts: A Roadtrip with Sam and Graham. It's a new series you can watch now on Neon, in which Outlander stars Sam Heughan and Graham McTavish take a trip through Scotland.
If you are not familiar with Scottish-set historical costume romp Outlander, it's a show now in its fifth season, which centres on a Second World War nurse who finds herself transported back through time to Scotland in the 1740s in the midst of the  Jacobite Risings. Seriously. If you know the show, then Sam Heughan and Graham McTavish need no introduction. For those who do require such pleasantries, Outlander features Sam as dashing, square-chinned Highland warrior Jamie Fraser, and Graham as battle-ready, burly Scot, Dougal MacKenzie.
See also:
* Films and shows now streaming on Neon
* Everything new to coming to Neon
Sam and Graham swap their eighteenth-century garb for jumpers, jeans, and the odd kilt, and trade in their horses for a camper-van, as they take to the road exploring their native land. The cinematography is knockout, which is just as well, considering the array of eye-watering scenery on offer, from mountains and lakes to beaches and cityscapes.
Sign up for Flicks updates
You could almost be forgiven for mistaking the show for a none-too-subtle advertisement for the Scottish Tourist Board, if it wasn't for Sam and Graham popping up to while away their journey with jovial banter, and the kind of amusing back-and-forth you find in those gloriously laid-back travelogues by the likes of Steve Coogan and Rob Brydon in The Trip series and movies, or Billy Connolly doing one of his World Tour travel shows.
Relaxed, chatty, and amiable, the pair of actor pals take in the scenery, soak up the history, see the sites and meet a host of interesting, kooky, eccentric, and talented folk along the way. Episode one kicks off with a taste of the culinary delights on offer throughout Scotland, starting in Edinburgh, home we learn, to not one, but four Michelin Star winning restaurants. These first-class eateries serve everything from Scotland's traditional national dish, haggis, to a mouth-watering variety of fresh seafood, meat, game, and award-winning Indian cuisine.
It's an eye-opening first episode that, in taking a quick trip through just a few of the delicious treats available in Britain's northernmost kingdom, means both the travel bug and the munchies hit you at once. And of course, along the way, there's plenty of time for Sam and Graham to sample that ultimate of Scottish culinary delights—whisky.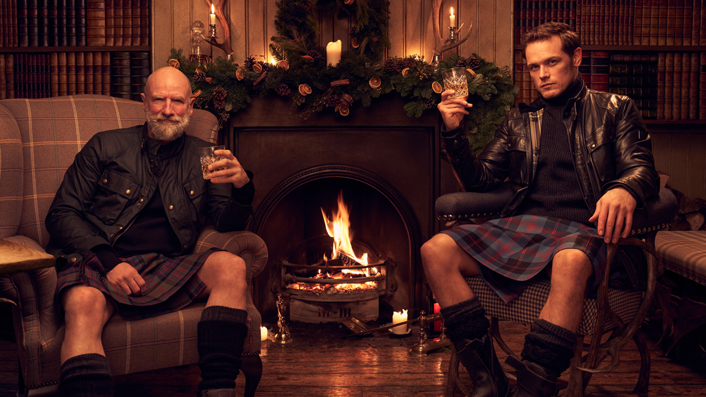 Episode two sees Sam and Graham jump in their van once more and head off on a trip to view a sample of the multitude of sports and games available. It's an episode enlivened by a side bet between the two hosts, involving the loser agreeing to swim naked in the sea, which being the Atlantic Ocean, just off Scottish shores, is so cold it makes ice cubes shiver. And what a range of sports and games the pair find, from the Highland Games and its famed caber tossing (or throwing trees as the rest of us call it), to lobbing giant rocks, and generally hitting, stabbing, and chucking things in displays of enormous strength.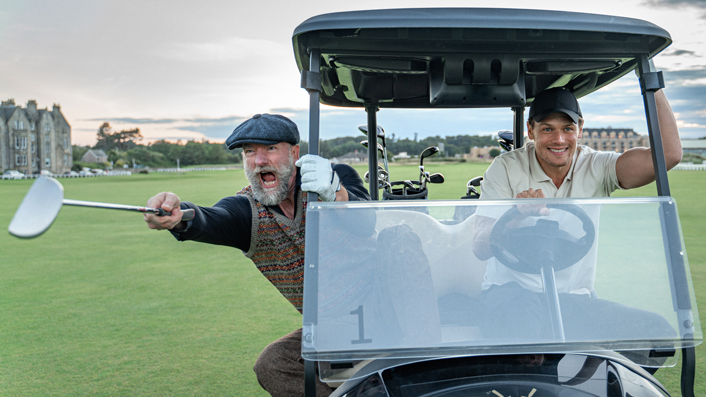 The traditional Scottish game of shinty is a particular delight. Apparently this violent, hockey-style game played with a wooden stick known as a caman, is an ancient art thought first to have been introduced as a way to practise sword-fighting. A sort of pre-historic version of Harry Potter's Quidditch (only with less flying), in which the caman stick is used to smack a ball through the air, across the ground, and to block and tackle players on the opposing team. Brutal, barbaric, and bewildering, shinty is entertaining to watch, but the show made me think twice about playing myself, unless full body armour is allowed.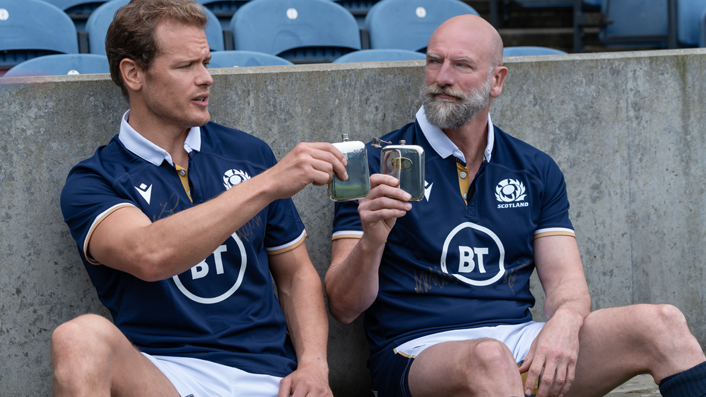 Men In Kilts promises, across its eight half-hour servings, a fun take on all things Scottish in a show featuring eye-watering landscapes, and an amiable couple of hosts to guide us through the streams, mountains, valleys, restaurants, visitor attractions, history, cuisine, culture and sport that make Scotland such an inviting and iconic land.
With future episodes set to feature everything from folk-dancing to sheep farming, there is still plenty to look forward to, and I for one will be glued to Men in Kilts… and um, yes, I just read back that sentence, and realised I should clarify that I am referring to this new show, available on Neon now.