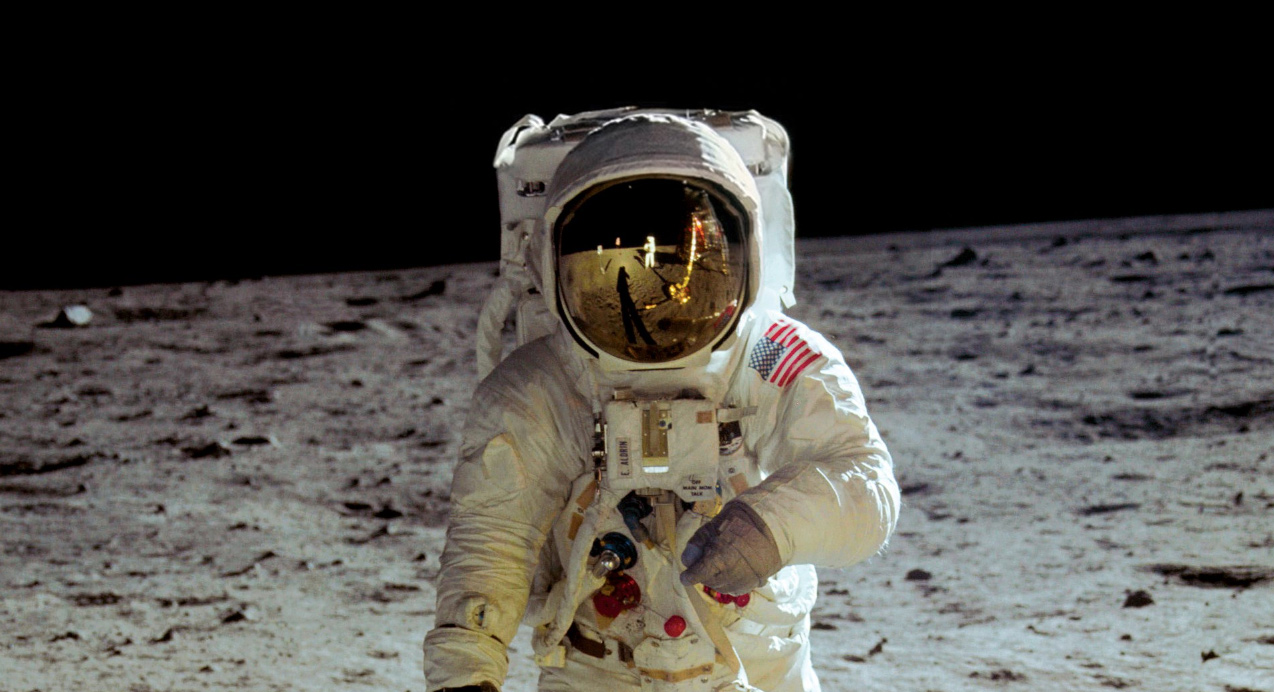 NZIFF programmer Sandra Reid on 2019's stunning selections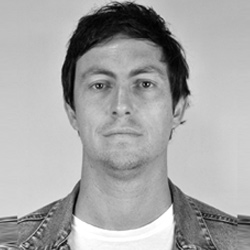 ---
Programmer Sandra Reid tells us about NZIFF 2019.
The Auckland programme for the NZ International Film Festival has hit the streets (and screens) with Wellington imminent, and other centres set to follow.
Now that this year's selections have been unveiled, we jumped at the chance to talk to programmer Sandra Reid about the process of putting it together, as well as looking at some highlights and film selection strategies for the impending feast of cinema.
This interview has been edited for length and clarity.
---
FLICKS: For us film festival goers, our journey into the festival is just starting as of this week with the programme release. For you, how long has it been since the first title came into view for this year?
SANDRA REID: In a way, it's a machine that doesn't kind of stop. I think the first confirmed titles were toward the end of last year or even prior. But there were already films that we were on the lookout for as we came to the end of the festival's run in the main centres and as, of course, it goes throughout the country. So the process of looking starts again in September by, traditionally, going either to the Toronto International Film Festival or to Venice. So things are already percolating.
I imagine that's happening in tandem with your existing relationships with sales agents and studios? You'd know what's on the development slates?
Yes.
So there are films that you know in advance you're going to be at least interested in checking out?
Yes. It depends. Some distributors, until they've actually got a deal, we don't actually know what they have. But distributors with whom we've worked for a long time would also sometimes check out our interest in a film. At something like Cannes, for example, where if they love the film, they're going to get it.
But, sometimes, it's also sort of a sense of whether it would be a title that we may be interested in, and therefore we can kind of work together to present it. And also that can affect whether they pick it up, the title, because some titles are much smaller, and a festival is an ideal berth for it, where it may be more difficult to release theatrically. They're more decisions that a distributor would take. But, certainly, I think our interest in a film can have an effect on what a distributor does with it.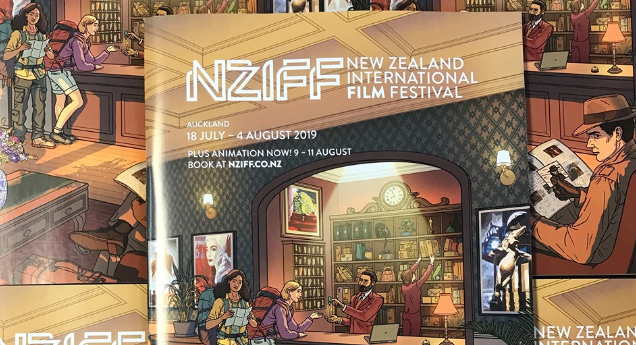 Inevitably some people will be disappointed not to see a specific film programmed that they think would be the perfect festival film. What are some of the factors that that might result in this, besides you simply not seeing merit in it, that is.
By saying, "A festival film," it could appear that it's like festival films are different from films that are on release, which they're not necessarily at all. I would say the major sort of factor that prevents that happening is that it just doesn't fit with a distributor's release plans. Maybe it's a title that, if they have the rights to, they have to themselves hold off until a later date, so after the festival, or they need to release prior to the festival for various factors that are beyond our remit.
So, when there's that disappointment about, "Oh, well, why don't you have that film?" that's generally the reason why. Not to say that we're across every film coming out on the planet, but after quite a few years—this is our 51st in Auckland—we are across things. We do kind of know how to do it! It is always a bit disappointing when there is a particular film that we'd just love to have and it's not available to us, but yeah, we can't control everything.
Sign up for Flicks updates
As you've been attending festivals in the lead-up to making your programming choices, have you discerned any broad trends or movements this year?
No, I haven't. I mean, I go to the Amsterdam IDFA, which is the International Documentary Film Festival Amsterdam, one of the biggest documentary festivals in the world. And often there, for the last few years, it's been around the war in Syria, with quite a few films around that. But this year, that was less prevalent, and it was a much broader spread of topics that were being treated. But I can't say that we really noticed a particular trend.
Some years, we will suddenly go, "Wow. There seems to be a lot of father-son movies," or some other kind of theme. And even when we've been putting the 2019 programme together, nothing's sort of come out as like, "Oh, well, we've got quite a few films around that subject." So it's sort of diverse this year, I think. I mean, other people reading the programme may find them. But I guess I'm so close to it at the moment, it's difficult to think what is a sort of through-line or something to some of them.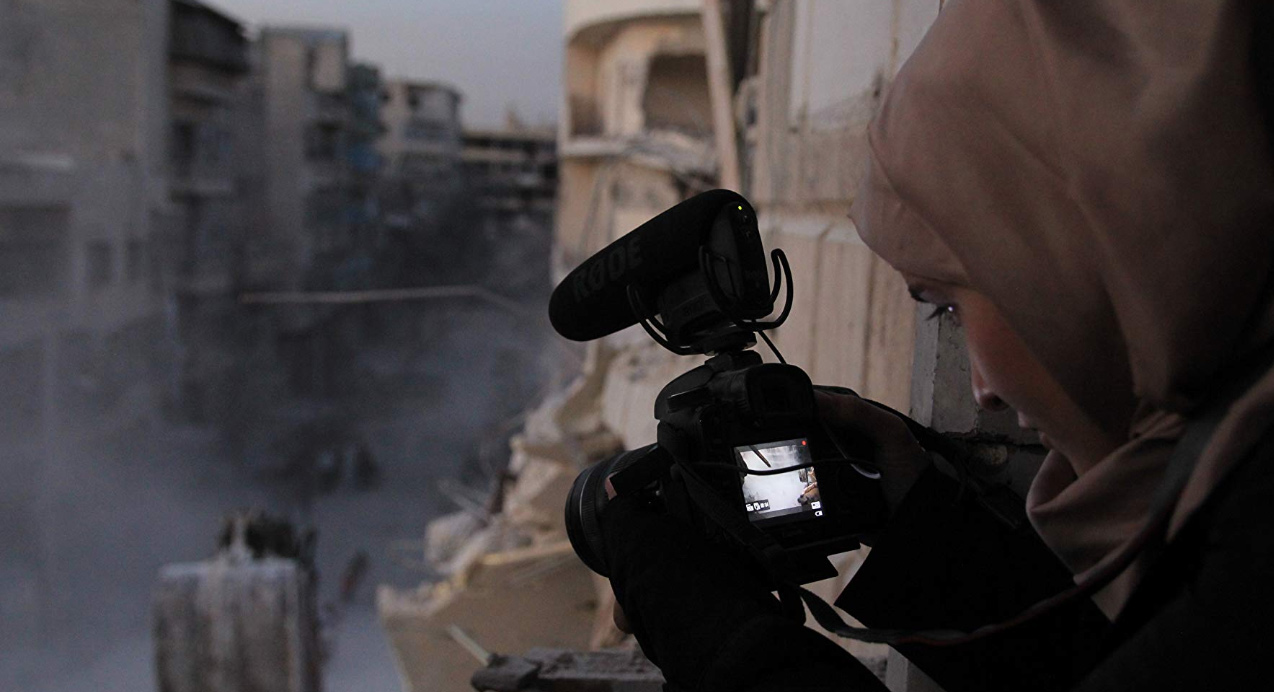 Althought, speaking of Syria, there is For Sama, which was shot over five years by Waad al-Kateab. It's very harrowing because it's in Aleppo, although events, of course, have changed in Aleppo since she's been filming this. Her husband is a doctor, and he and other colleagues set up a hospital in this city where literally you see walls collapsing and them running through corridors to take refuge.
During those years they have a child, she has a little baby girl called Sama, so the film was for her daughter. And you were totally there in the moment, even though that moment has now finished and even though the situation has changed, and yet it is so totally pertinent to now.
And I mean, it's a film that watching it you think, "But why would you stay there and even have a child in the situation?" But in many ways, it's a film of resistance. These are people who they love their country. They want to bear witness, in a way, of what is happening. And so yeah, it's a very current film, of the moment, even though it's about something that happened in the last five years. And that also feels true of Apollo 11, in our retro section, which is about the Moon landing, the whole mission to the Moon.
You've timed that nicely, haven't you?
It's so wonderful to be able to actually play it in The Civic on the anniversary of the landing. That moment was a huge historic moment in the 20th century, so it's still very current. I mean, I find that bringing the past into the present, you're not looking at the past in a way, you're sort of seeing how that past has informed the world we're in now, too.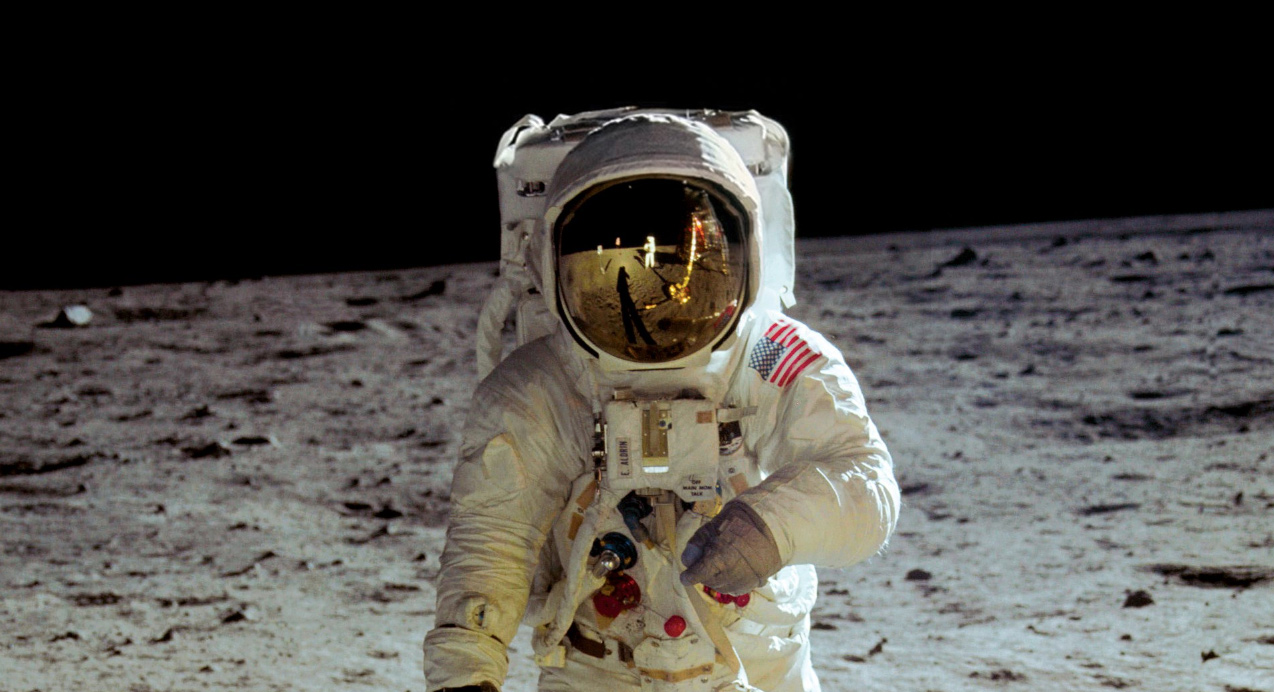 What has been your thinking around female filmmakers' representation in the programme? Is this something you've actively pursued?
We don't have an agenda. Well, we don't have a political agenda generally either. So we don't necessarily go, "We must have a quota of…" but we're certainly very keen to have as many films about women by women. It's not that it's not a programming issue or it's not a programme concern. I mean, it's something that we are conscious of. But I'm particularly thrilled that there's a very strong lineup of films by women this year.
There are some very challenging films by women playing – The Nightingale, High Life…
Yeah. Nina Wu, for example, is very much a #MeToo film, [High Life director] Claire Denis has always been a very individual filmmaker. And, of course, there's the Agnès Varda retrospective. She was, of course, such an extraordinary individual filmmaker who just followed her path, and so paying homage to her with four films across four different decades of her work, it's wonderful to be able to celebrate her life and her work in the programme this year. She just wanted to tell stories about women, and so she blazed a path for others, I think.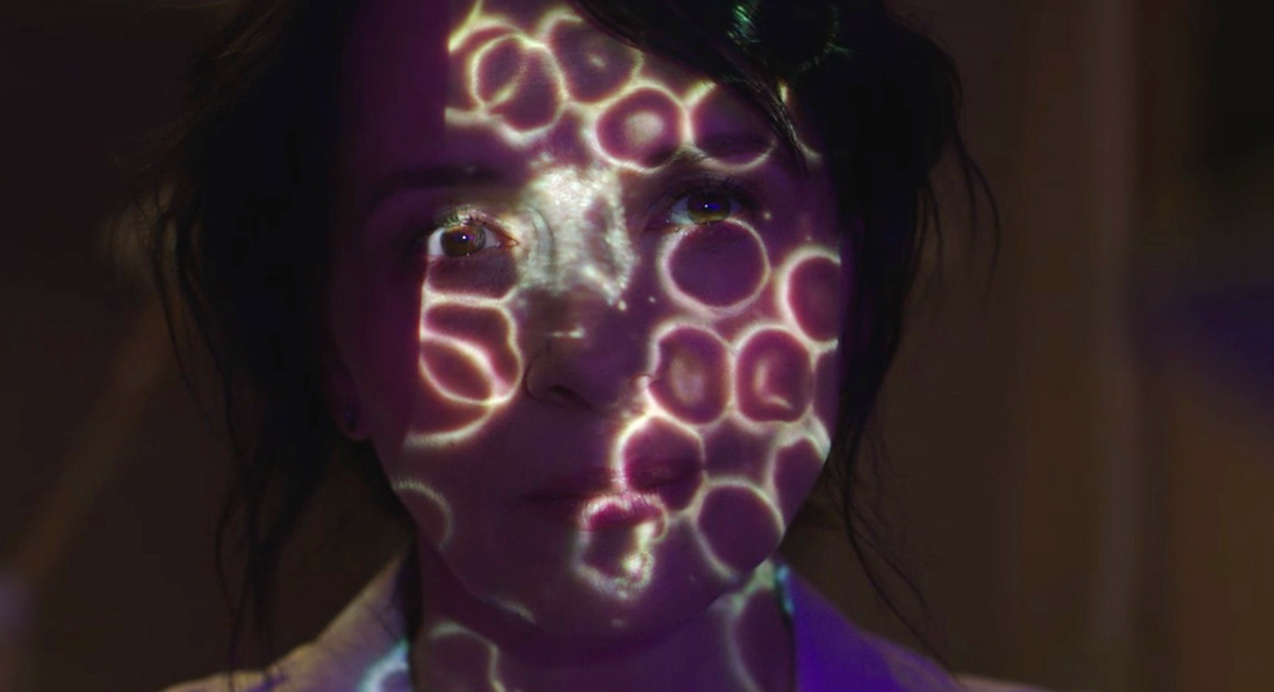 What's something in the programme this year where you can remember walking out of the theatre going, "Holy shit" afterwards?
Well, it wasn't, "Holy shit," it was more like, "What a marvelous film". That's Portrait of Lady on Fire, by Céline Sciamma. I just thought it was a beautiful film on every level. I was very affected by it. I think she's formally very interesting in the way she tells her tale. It was just wonderful to see a film that was so female. And I don't even know what that means exactly, but just feeling empowered by her unique voice and film about the female experience. And I just thought it's a marvelous film.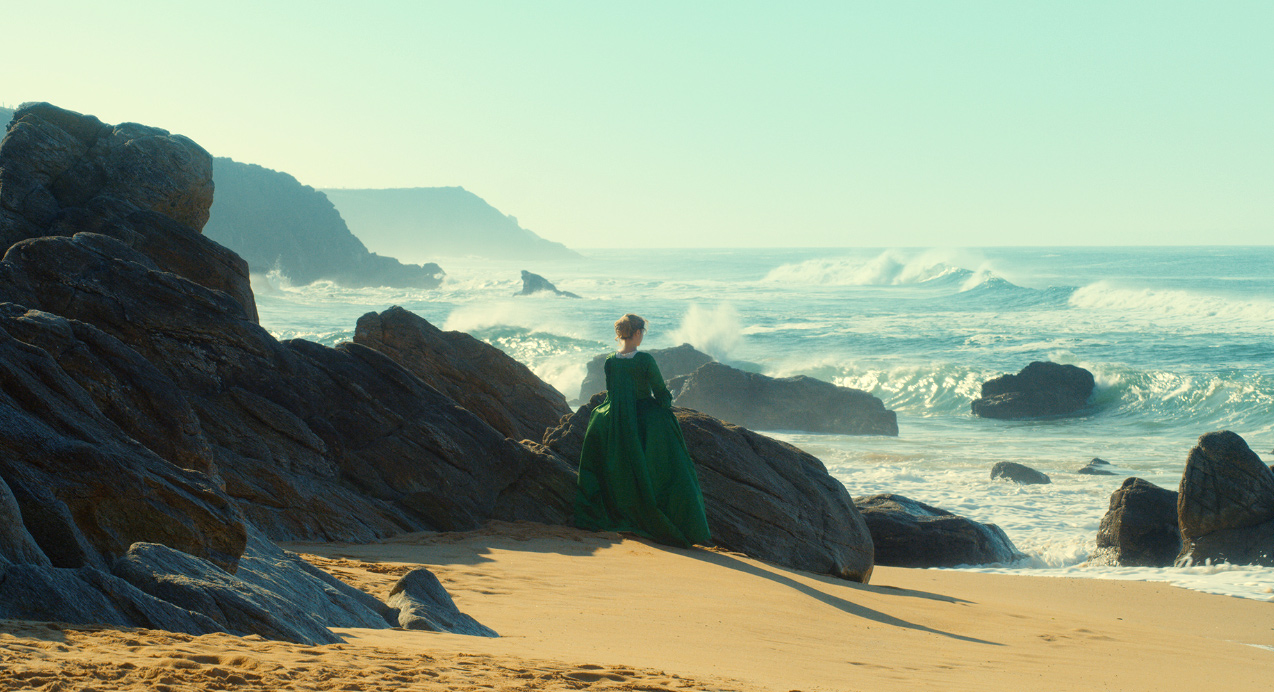 Where were you when you saw it? What was the experience wrapped around it?
So that I saw, I think, at 8:30 in the morning in the biggest theatre—the Palais des Festivals. That's at Cannes where the film was in competition. And so my day began with a film that took me back to the coast in Brittany in the late 1700s and to a story that involves art and painting and social difference. It's a love story. It has historical detail. It's not a costume drama, although it's very conscious of that. But it's also very enthused with contemporary energy in a way. So yes, that was a wonderful way to begin the day, and I came out into sunshine, even though Cannes this year was mainly grey and a little bit wet. So yeah, that was great.
You've mentioned a few films, but people really need to sit down and spend time with the programme. What's your ideal scenario for someone picking up a copy? What's a nice way to approach it?
I think it's good to flick through. Leaf your way through. There might be a picture that draws your attention. Read about that if there are images that draw your attention. I think you can sort of flick through and just, "Oh. Oh, that film Stuffed about taxidermy. Wow. I never thought of that." And after flicking through, then maybe just read it from the front to the back.
There are 144 films. And we have some fans who do try to see everything, and it's not really possible. And we understand that some themes aren't going to appeal to everyone. So just take time with a drink, over coffee or wine…
Well, that's what I was just about to get to.
…or a gin and tonic, which is my preference.
You want to make yourself comfortable. Ease into it.
And come back to it after an initial "Oh, that sounds great," or, "Oh, well, no". Just take a bit of time and ponder. And of course, we indicate special presentations and big nights, so the bigger films that we feel may have particular appeal, the programme is constructed in that way. I would certainly encourage people to check out the films from New Zealand. It's a really great, great bunch.
I've also got to say I do love how it's just happened that we have two French films that are the opening night [La Belle Époque] and the centrepiece [Portrait of Lady on Fire]. And the Herbs documentary [Herbs: Songs of Freedom] at the end, for closing night, is terrific. But La Belle Époque is just fabulous sophistication, panache. It's fun. It's playful, with wonderful acting. And that's a great way to begin the festival.
---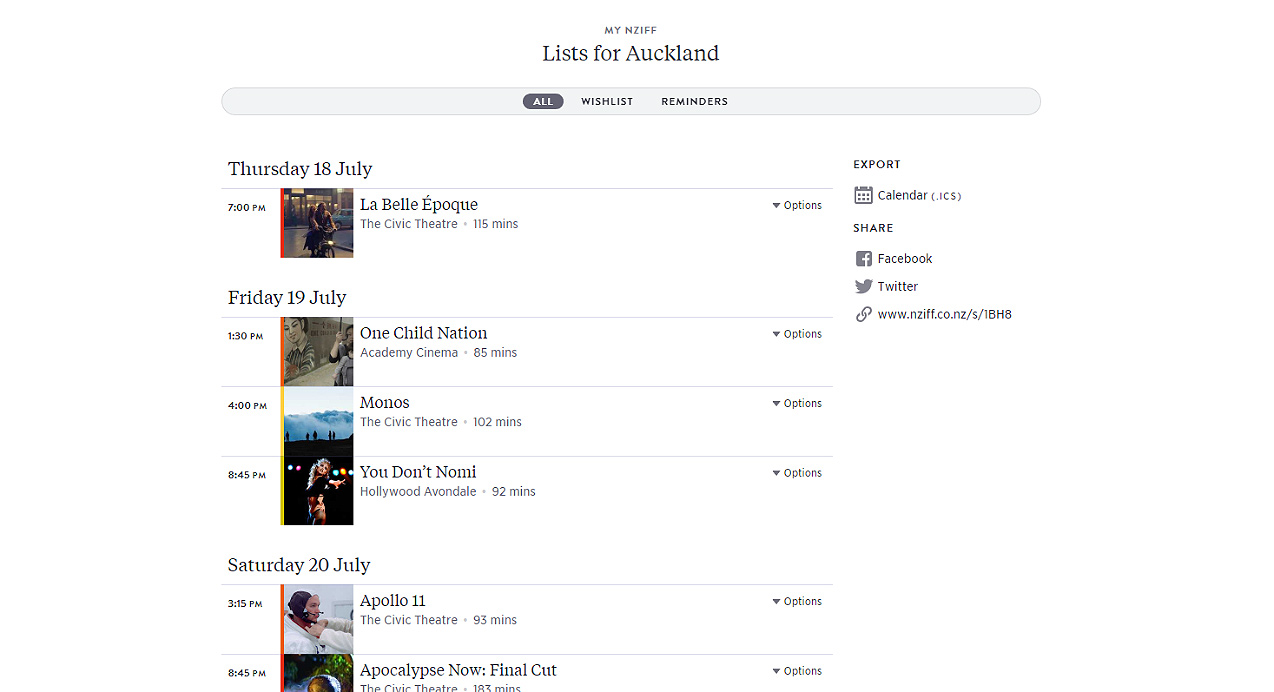 Here's a pro tip for scheduling your NZIFF – by logging in to their website, you can create a wishlist that will help you keep track of your faves by date and point out any clashes. We swear by it here at Flicks.
For further help navigating this year's films, we have some early picks here and here. And there's plenty of other news up already, with a ton of interviews and reviews to come – keep tabs on all our NZIFF coverage in one spot.