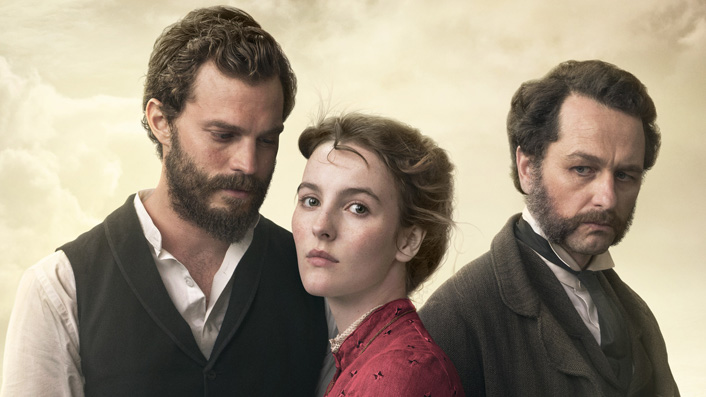 Poetic period drama Death and Nightingales will reward viewers' patience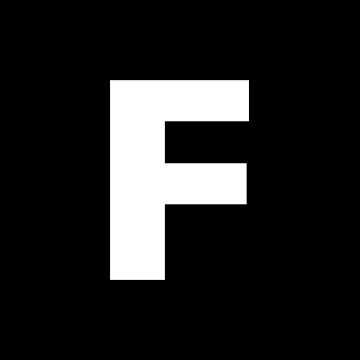 ---
A three-episode mini-series streaming on Neon, period drama Death and Nightingales sees a young woman face a life-altering decision – whether to flee her unpleasant life and equally unpleasant stepfather. Starring Matthew Rhys, Jamie Dornan and rising star Ann Skelly, the mini-series carefully crafts its characters with a script containing written riches of beautiful dialogue, writes Liam Maguren.
Patience will be rewarded in Neon's three-part miniseries Death and Nightingales, a poetic period drama set in 1885 Ireland with the lingering promise of a daring heist.
Based on Eugene McCabe's 1992 novel, the series features Ann Skelly in a rising star performance as Beth Winters. Having lost her mum when she was just a child, Miss Beth had to endure the following years living under the rule of her unruly stepfather Billy (Perry Mason's Matthew Rhys). With her slow-cooking hatred for Billy reaching a boiling point, Miss Beth concocts a plan with a handsome man she beds (Jamie Dornan, 50 Shades of Grey) to snatch her stepfather's inherited gold and flee for a new life.
See also:
* New release movies & series on Neon
* Everything coming to Neon in August
Is it better to live with the devil you know or the sexy stranger you don't? You can't fault Miss Beth for choosing the latter, but she's heavily troubled about the move—an internal conflict that becomes clearer the more we learn about her relationship with her stepfather.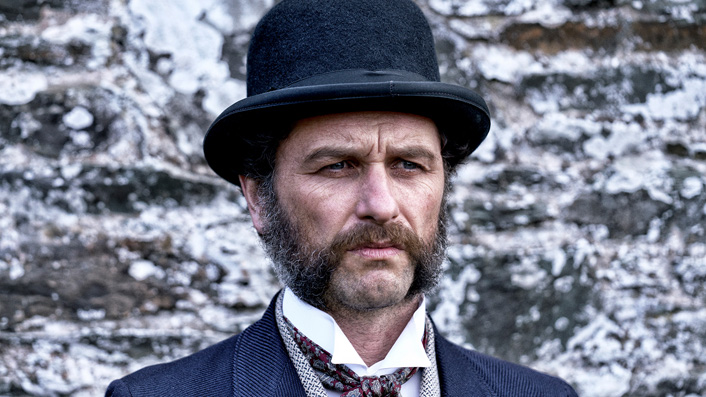 Despite a muttonchop moustache combo that screams villainy, Billy is not an instantly hateable pissant. Rather, he's a deeply complex pissant capable of changing for the better. Even when Miss Beth reveals one of his gross actions ("when he'd kiss me, not fatherly"), an act he claims to have no memory of, the fact that he completely believes her and owns his wrongdoing wholeheartedly keeps him at arm's length from being irredeemable.
Unfortunately, that quality's a mere shard that makes up a complete wreck of a man whose passed-down wealth cannot make up for his lack of mana in his countryside community. His lost sense of purpose isn't helped by the ongoing British-Irish tensions, a conflict he and his quarry are stuck in the middle of. Fortunately, it gifts us a scene of Billy angrily throwing out a stiff British yuppie intercut with a controlled rock wall explosion.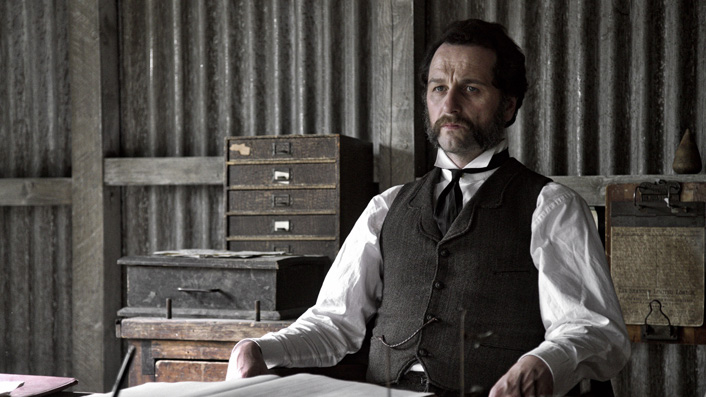 Adding 'Irish' to his list of flawless accents, Rhys absorbs every second in a role that earned him a BAFTA Wales nomination. One boozy monologue, which sees Rhys drunkenly rambling at a painting, feels positively Shakespearian coming from an actor of his calibre.
Skelly proves equally magnetic as Miss Beth. She may have the bright-eyed face of youthful innocence but Skelly pierces it with the glare of a woman painfully wise to the wicked world of men. She knows what's in their head. She knows what's in their hearts. And, in a moment of femme fatale satisfaction, she uses that knowledge to her advantage.
While Skelly revels in her character's battle-hardened strengths, she proves equally forceful in portraying Miss Beth's few moments of blissful naivety. She is, deep down, a gentle dreamer who envisions paradise just a bit beyond the rolling green hills with a caring man by her side.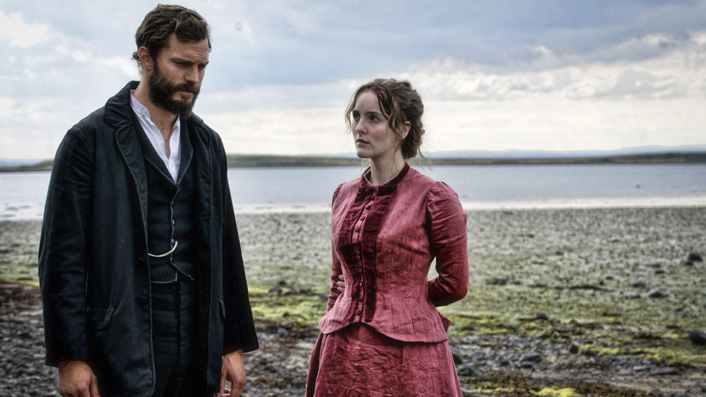 After his stint with the 50 Shades series, it's great to see Jamie Dornan play a charming guy for a change. As Liam Ward, he presents the antithesis of Rhys's character: tender, attentive, straight-headed. He doesn't get nearly as much screen time as Skelly and Rhys, but he's used with pinpoint efficiency.
Dornan reunites here with writer-director Allan Cubitt, who collaborated previously for award-winning crime series The Fall. The seasoned telly-maker dips his talents into more cinematic territories with Death and Nightingales, matching McCabe's softly sombre story with an appropriately lavish (yet economical) production that makes the most of the sumptuous landscapes of countryside Ireland. It's "a fairyland" as Miss Beth rightly calls it, alluding to both its illustrious beauty and cruel fantasy of a place that may as well be a prison to her.
Sign up for Flicks updates
Not intent on romanticising a deeply problematic time and place, abuse against women plays a big part in Death and Nightingales. Fortunately, said abuses are almost always implied rather than explicitly shown (this is produced by the BBC, not HBO) but that doesn't make those scenes easy to swallow. These moments are vital to the story, however, and play the ultimate role in Miss Beth's life-altering decision to leave or stay with her stepfather.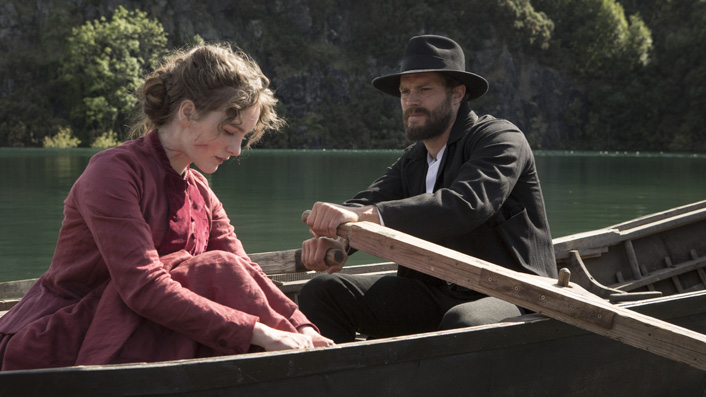 There's also a more menacing question that lies beyond the rolling green hills: is she leaving "fairyland" or chasing it? Whatever the answer, the promise of paradise proves too much to ignore.
Death and Nightingales constantly balances the serene with the sombre, a conflicting mood captured to perfection by the incredible musical score. Full of deep drums and earthy strings, you'd be forgiven for thinking Warren Ellis and Nick Cave had something to do with this. It's actually composed by BAFTA-winning musician David Holmes, whose screen scoring career ranges from Ocean's Eleven to Killing Eve.
The mood goes hand-in-hand with the show's methodical pace, which would've proved too much for a feature film and too shallow as a full-blown season of TV. As a mini-series though, it feels completely tailored to McCabe's story, carefully crafting its characters with a script containing written riches of beautiful dialogue.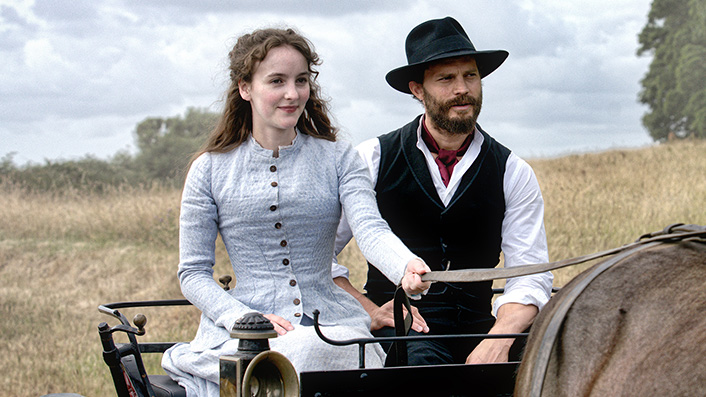 One of the most pertinent examples, in my mind, comes when Miss Beth and Liam discuss the safe her stepfather uses to hide his inherited wealth.
Liam ponders: "What kind is he, to hoard like that?"
Without missing a beat, Miss Beth responds: "Humankind."