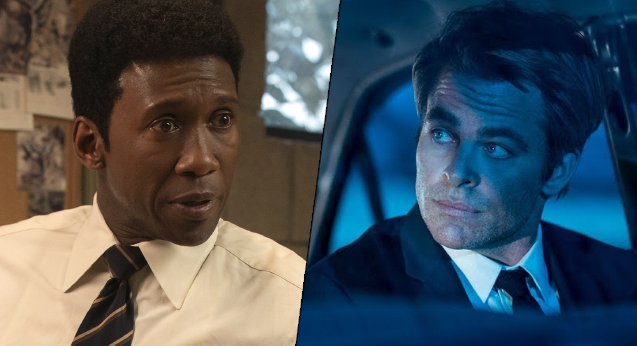 The crime dramas everyone will be talking about are streaming this month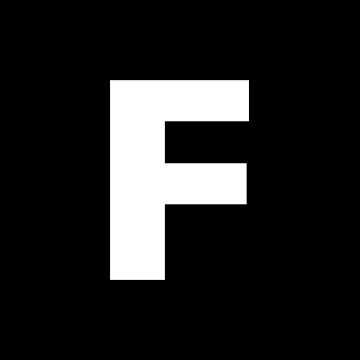 ---

Fans of superior on-screen crime drama start the year off on the right foot with two new shows streaming soon on NEON. One's led by an Oscar-winner and the other by a bona fide A-lister, and with both blockbuster directors and critically-beloved filmmakers behind the camera, both shows arrive on a wave of anticipation.
In this post, brought to you by NEON, Katie Parker charts the path taken by True Detective and how the new season three will make a different impression to its predecessors. Parker also delves into Patty Jenkins' Chris Pine-starring I Am The Night and its true crime roots. Both shows come to NEON later in January—read on to find out what to expect from these slices of prestige TV.
---
When the first instalment of HBO's wildly popular anthology series True Detective aired nearly five years ago, it seemed as though it had bottled the prestige TV formula.
The show premiered with little hype: one day it was just there and everyone was talking about it, and The Yellow King, and Carcosa, and how time was a flat bloody circle. It was an instant sensation and emblematic of the so-called 'Golden Age of Television' thanks to the combination of Cary Fukunaga's stunning direction, Matthew McConaughey and Woody Harrelson's excellent performances, and writer-creator Nic Pizzolato's atmospheric script. Together they produced a show so compelling it was as though it had come from nowhere, and formed an almost immediately cult-like online devotion.
Sign up for Flicks updates
When the second season appeared just a year later then, expectations were high for yet another crazy-making mystery. Yet, despite the excellent performances from stars Colin Farrell, Vince Vaughn and Rachel McAdams, an opaque, atmospheric central mystery, and the occasional appearance of bone-dry humour ("Is that a fucking e-cigarette?") season two was most definitely not the same—and nor was it the formula audiences were looking for.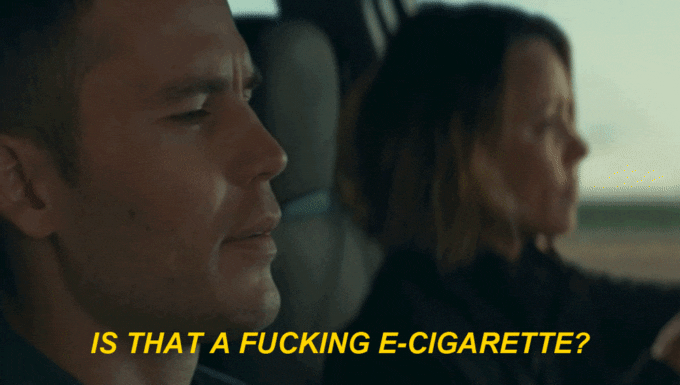 Abandoning the much-loved trappings of season one's Southern Gothic, season two relocated the action to the West Coast—its pulpy, Chinatown-esque noir taking place in the corrupt, claustrophobic fictional Californian city of Vinci. Fukunaga was gone, as was his single, unifying vision.
Meanwhile, in just a year the television landscape had become oversaturated with strikingly similar shows; at the same time, critical consensus had become so fragmented as to be non-existent. With more characters, more story-arcs, and a grittier, grimier aesthetic amid a more traditional production, True Detective was suddenly a very different beast. The season was compared not only to its predecessor but to viewers' experiences of watching its predecessor. It didn't stand a chance.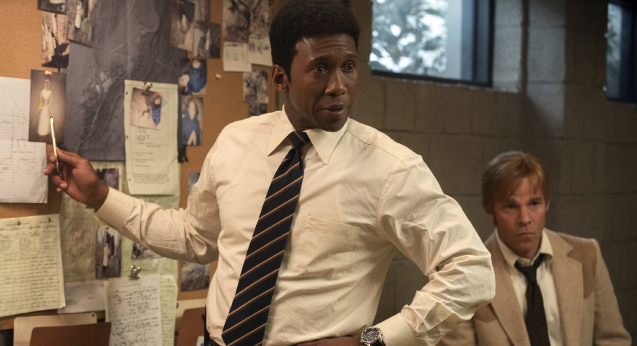 Whether you were a fan or foe of True Detective's second season (and it definitely benefits from a re-watch) it will likely be a relief to know that the third season appears to have learned from these perceived mistakes—and signals a return not only to form but to its roots.
Starring Moonlight's Oscar-winning Mahershala Ali (freshly anointed with a Golden Globe for Green Book), season three follows hard-boiled Arkansas police detective and Vietnam veteran Wayne Hays, who takes on the missing persons case of a brother and sister in the early 1980's.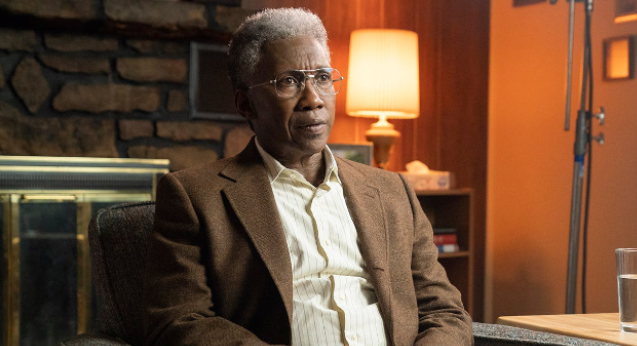 Of course, the case is far from simple and, taking place across three time periods, it looks to be reminiscent of season one's melodic and melancholic take on a crime drama—a tragedy that eludes justice, spans decades, and (surprise!) haunts everyone it touches.
With the third season's introductory episodes directed by Green Room's Jeremy Saulnier—whose small catalogue of films has already earned him a reputation for skin-crawling suspense—early reviews have already declared it a success. Thick with atmosphere, ambitious without being self-indulgent, and set against the backdrop of the mysterious Ozarks, True Detective Season 3 might not be so much a return to form as it is a case of genuine evolution.
That might be all good and well, but perhaps you want a hardboiled, crime-centric West Coast noir—in which case look no further than I Am The Night.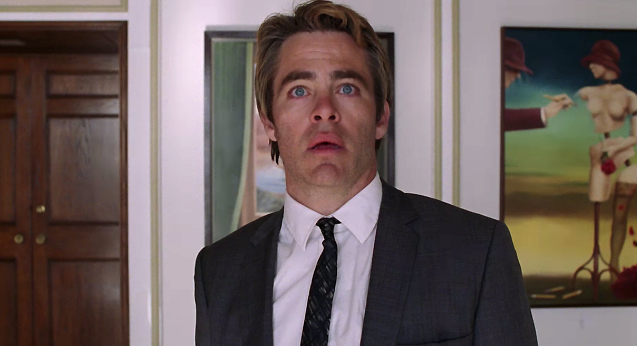 Based on the real-life story of Fauna Hodel and loosely adapted from her autobiography One Day She'll Darken by husband and wife writer-director duo Sam Sheridan and Patty Jenkins (of 2017's Wonder Woman fame), TNT's new six-part limited series tells the overlapping stories of a troubled journalist and a runaway girl, brought together by a sinister mystery to which she may just be the key.
Directed in part by Jenkins and starring Wonder Woman's Chris Pine alongside India Eisley, I Am The Night follows Pat (Eisley), a biracial teen, unhappy at home with her adoptive mother and unable to fit into her small Nevada hometown. When she finds that her true heritage has been concealed from her—including her real name, Fauna Hodel—she flees to LA in the hopes of uncovering the truth about her heritage.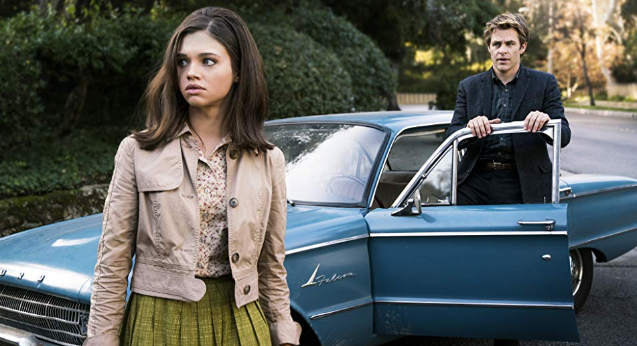 It is here that she meets Jay (Pine), a disgraced journalist mourning dreams crushed by a sinister, wealthy gynaecologist (!)—and a man who may just have a connection to Pat's mysterious past.
Set against a backdrop of ever-growing tension over race and class divides in Black Dahlia-era LA, I Am The Night, like True Detective Season 3, looks set to join a new generation of prestige television, one designed for increasingly cultivated—and critical—audiences.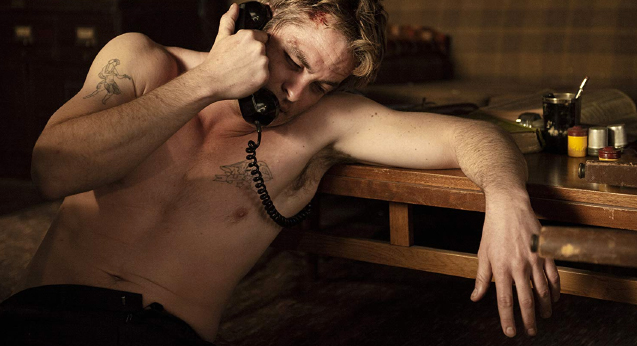 Mystery, of course, is still huge; but of almost equal interest in are the circumstances of production in which these shows are made, the people involved and the ways those stories are told.
With Wonder Woman 1984 pushed back until 2020, Jenkins' involvement in I Am The Night is no minor draw card; nor is the true crime aspect of the story, with TNT launching Root of Evil, a companion podcast hosted by Hodel's real-life daughters.
With word of mouth still, perhaps, the most effective form of publicity for new shows in an increasingly overpopulated television landscape, it's a particularly savvy move: A prestige show, helmed by a buzzworthy director, not just encouraging but facilitating extra-diegetic engagement.
For a show like True Detective, of course, the fictional element—and the many people who have now been involved in crafting it—is equally of interest to viewers.
After the rumoured disagreements between Pizzolato and Fukunaga, and the lack of critical consensus with regards to season 2, season 3 has already brought forth a litany of press items prior to its release: Ali lobbying to play the role of Hays, originally written for a white actor; Saulnier leaving the project early due to "scheduling conflicts"; Deadwood's David Milch being brought in to assist Pizzolato. Yet rather than amount to bad press, these details constitute a new level of interest and engagement for viewers, now savvy enough to discern the direct results.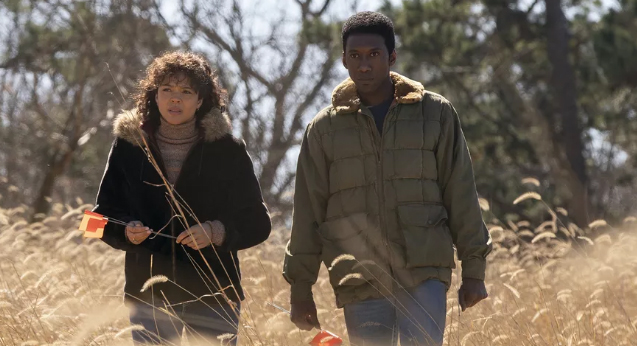 Though it has been less than half a decade since True Detective's debut, both its third season and I Am The Night look set to be considered its descendants. In a rapidly changing prestige TV landscape, these shows both demonstrate the evolution of prestige TV taking place before our very eyes, finessing every minor detail, both onscreen and in the world, to create the perfect show—even if it takes three tries.
---
This piece of prestige writing is brought to you by NEON, where season three of True Detective is streaming from January 14 and I Am The Night from January 29.
If you're not on NZ's best streaming service already, click here to sign up to their TV & Movies package now.