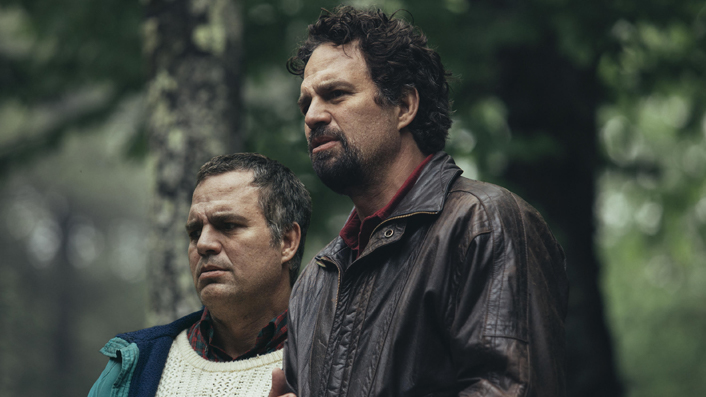 The raw and real beauty of I Know This Much Is True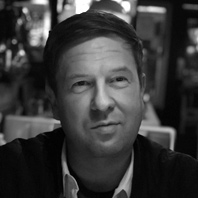 ---

Three-time Oscar nominee Mark Ruffalo plays twin brothers in Neon's new drama series from Blue Valentine director Derek Cianfrance. As Dominic Corry observes, I Know This Much Is True manages to be life-affirming, despite containing so much tragedy.
Considering how drawn to apparently downbeat material writer/director Derek Cianfrance (Blue Valentine, The Place Beyond The Pines, The Light Between Oceans) seems to be, it's remarkable how uplifting his works often turn out.
See also
* All new movies & series on Neon
* All new streaming movies & series
* The best drama films of last decade
That's especially true of his latest endeavour, a six-part adaptation of Wally Lamb's acclaimed 1998 novel I Know This Much Is True. The limited series touches on such cheery topics as paranoid schizophrenia, cancer, familial obligation, the legacy of abuse and the power of loss, but it remains vital, gripping viewing throughout, with a healthy amount of humour buoying the drama.
The humour feels especially well-earned, perhaps because the series is so willing to acknowledge all the elements that makes up our lives, not just the dramatically convenient parts. This isn't cringe comedy, it's real-life comedy. That same rationale can apply to why I Know This Much Is True is ultimately so life-affirming, despite containing so much tragedy—it's a moving testament to the power of honesty in art.
Much of the success of the series can also be attributed to lead actor(s) Mark Ruffalo, who delivers two amazing performances as identical twins Dominick and Thomas Birdsey.
Most of the series takes place around 1990, when the twins are 40 years of age, but the story jumps around to various points in Dominick and Thomas' lives, including their childhood with a loving mother (the great Melissa Leo) and not-so-loving stepfather (John Procaccino).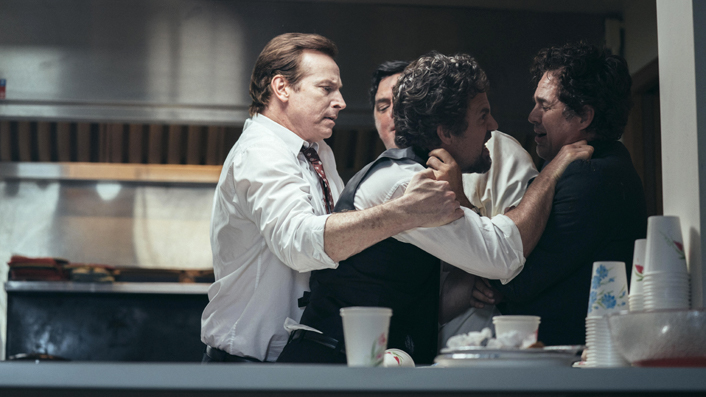 In a move that takes I Know This Much Is True well beyond the novelty of prior instances of a single actor portraying twins, the production shot all of Dominick's scenes first with a placeholder actor (Gabe Fazio, who appeared in The Place Beyond The Pines) functioning on-set as Thomas when the twins were interacting. Then the production took a lengthy break that allowed Ruffalo to gain weight and begin the process of embracing Thomas's singular mentality.
Thomas suffers from paranoid schizophrenia, which manifested in his teens, and resulted in him leading a dramatically different life to Dominick. In addition to having an obviously different perspective, the medication Thomas is on means he weighs a lot more than Dominick, despite sharing the same DNA.
When production resumed after the break, Ruffalo shot all the twin scenes again as Thomas (with Fazio now playing Dominick), and the performances were merged in post-production to allow Ruffalo to appear opposite himself with two very different appearances.
That the production went so far out of its way to accommodate Ruffalo taking the time to gain that weight speaks volumes about its commitment to telling an authentic story, and it's quite something to behold on screen.
Sign up for Flicks updates
I Know This Much Is True primarily follows Dominick, but his life is continually shaped by his relationship with his brother. And it's a lot more complicated than Dominick simply being the "sane" one.
The series kicks off with Thomas committing a horrific act of public self-mutilation to protest Operation Desert Storm (it's 1990 remember), which results in him being removed from his group home and placed in a more brutal state hospital.
Dominick's attempts to get him out of there make up one of the driving plot elements of the series, and that struggle sees the "normal" brother come up against the mental health bureaucracy, but also begin a process of self-reflection that comes from interacting with Thomas' new doctor, played by Archie Panjabi (also currently on Neon in Run).
She helps Dominick start to come to terms with many aspects of his life, including his resentment regarding his obligation to his brother, his enduring pain over the cot death of his baby, and his complicated relationship with his ex-wife Dessa, played by the always-stellar Kathryn Hahn (Step Brothers, Mrs. Fletcher).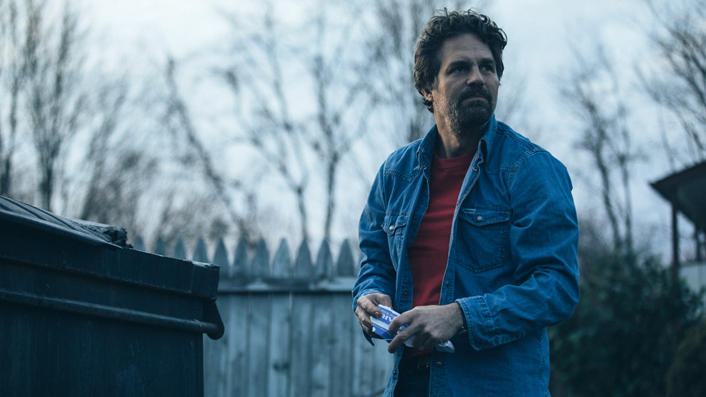 Ruffalo, despite being a central part of the biggest movie franchise in history, has never been an actor to shy away from difficult subject matter (like sex addiction in 2012's Thanks For Sharing or bipolar disorder in 2014's Infinitely Polar Bear, amongst many other examples), and he goes to another level in I Know This Much Is True, texturing both brothers with a complexity that goes well beyond what could be described here.
He's surrounded by a raft of major talents providing stellar support. In addition to the aforementioned Leo, Panjabi and Hahn there is impressive and unexpected work being done here by Imogen Poots (The Art of Self-Defense) as Dominick's girlfriend, Rosie O'Donnell (A League of Their Own) as Thomas's case worker, and Rob Huebel in a somewhat rare dramatic role (albeit one greatly informed by his inherent hilarity) as Dominick's ex brother-in-law, with whom he remains pals.
Special mention must also go to Juliette Lewis (Camping), who adds another fine note to her career renaissance as a scholar whom Dominick hires to translate his Italian grandfather's memoirs, then proceeds to engage him in one of the most spectacularly awkward "seduction" scenes in film and TV history.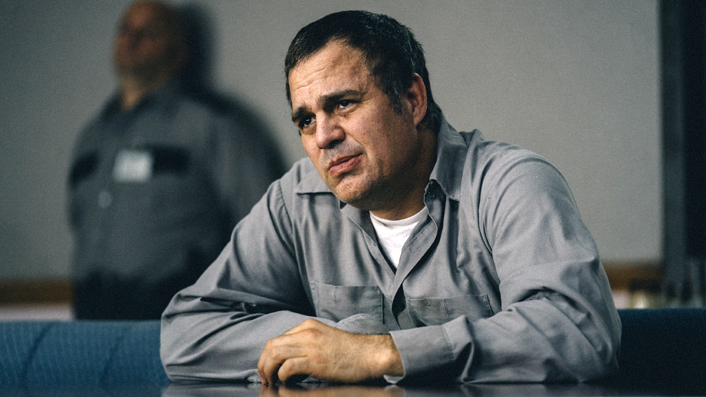 When you lay out the bare elements of I Know This Much Is True, it might sound a tad depressing. But it's not. It's raw and it's real and it's richly rewarding viewing. It aligns beautifully with a lot of Cianfrance's cinematic work, and stands as a testament to his ability to mine penetrating, resonant drama out of the messiness of human emotion and interaction that most filmed narrative never captures.
That messiness is on full display in I Know This Much Is True, and not just in regards to how it enagages with the generally unsexy topic of mental health. The series is a strong, artful argument for compassion in all its forms and demands to be experienced.