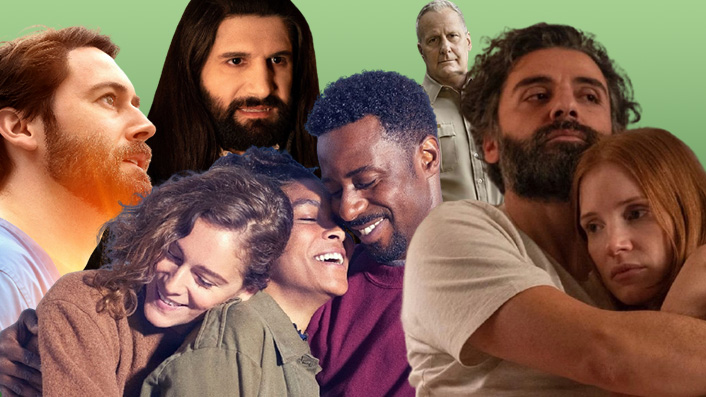 Everything coming to Neon this September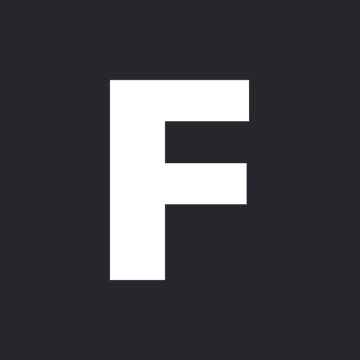 ---
What's Neon got in store for us this September? See our handpicked highlights below followed by the full release schedule.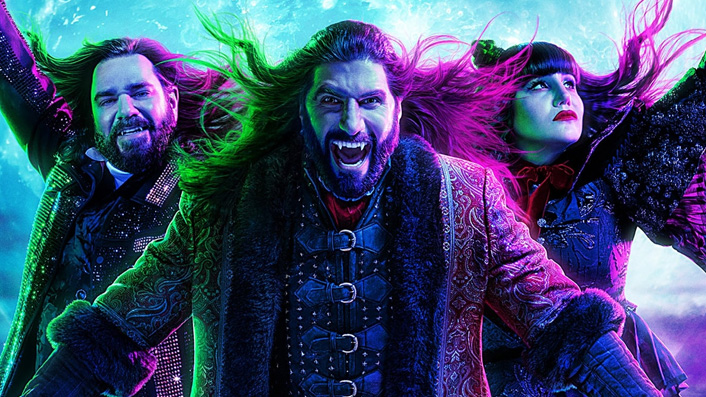 Taking Taika Waititi and Jemaine Clement's world-renowned vampire mockumentary to Emmy-nominated heights, the beloved spinoff series enters its third season. Forbidden artifacts, old flames, and werewolves (not swearwolves) are just some of the things you can expect to see.
Available from September 3

See also:
* New shows and films on Neon
* All new streaming movies & series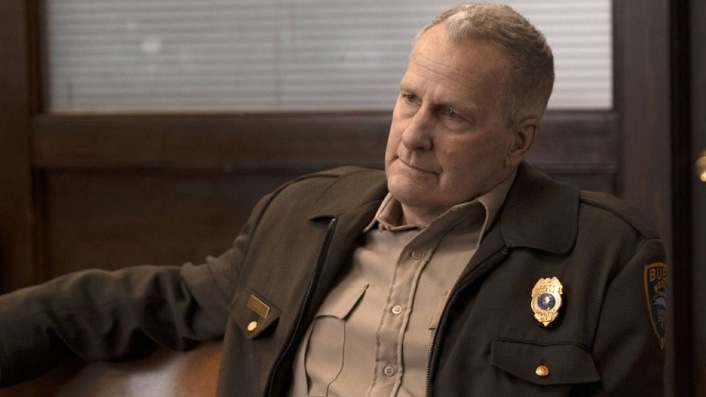 The great Jeff Daniels leads this family drama as the chief of police Del Harris in a Rust Belt town in southwest Pennsylvania, helping a woman he loves whose son has been accused of murder.
Available from September 13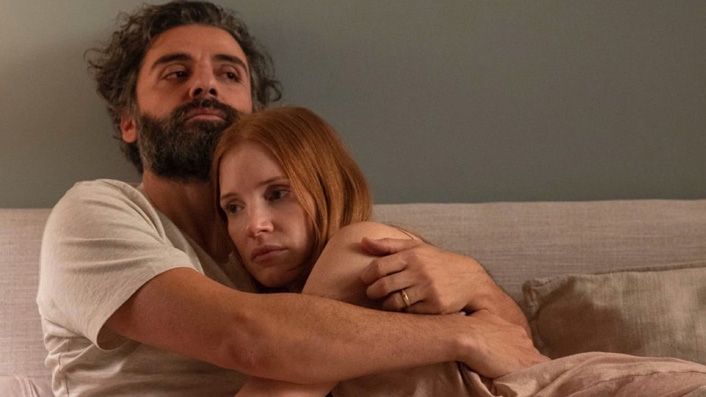 Oscar Isaac and Jessica Chastain lead this limited series reworking of Ingmar Bergman's classic, a chronicle of the many years of love and turmoil that bind a contemporary American couple.
Available from September 14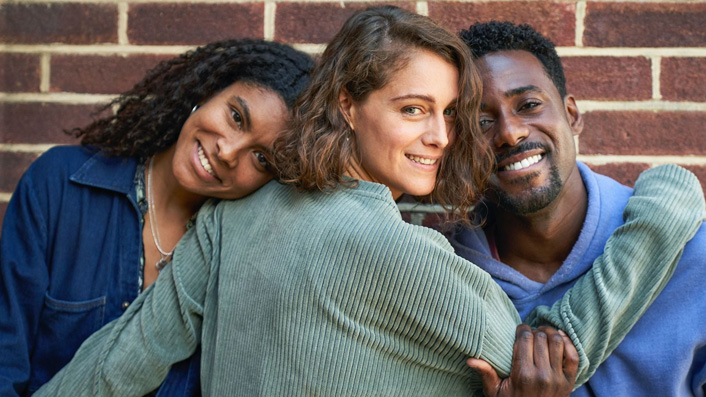 When a cash-strapped couple in a small London apartment brings on a third person to flat with them, the move drastically alters their lives in this BBC relationship(s) drama.
Available from September 8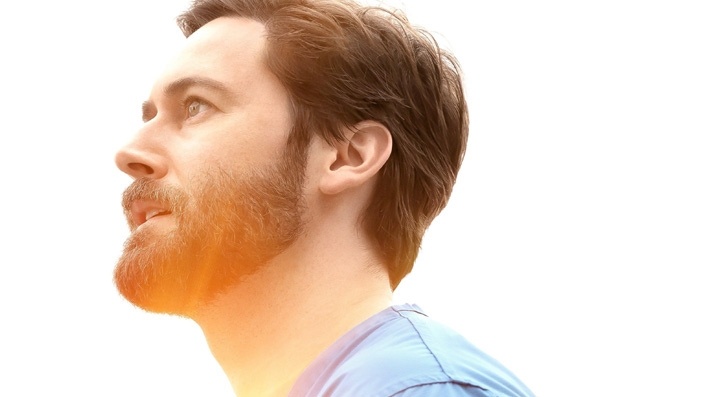 The popular heart-on-its-sleeve medical drama enters its fourth season, following the events of the COVID-19 outbreak.
Available from September 22

Sign up for Flicks updates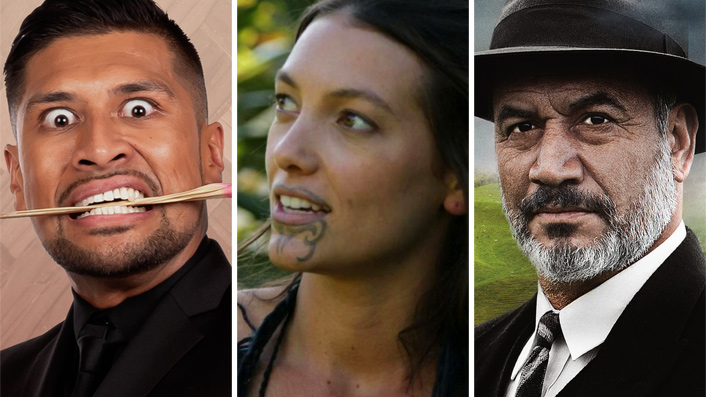 Māori Language Week Celebration
Keep up with your kupu by indulging in some te reo-heavy shows and films for Māori Language Week. Neon's celebrating Aotearoa's indigenous language with kapa haka comedy-drama The Ring Inz, cult favourite crack-up Find Me a Māori Bride and a variety show from comedy legends Te Hamua Nikora and Tofiga Fepulea'i titled Hamu and Tofiga.
Lee Tamahori's Mahana, Cliff Curtis-starring The Dark Horse, te reo action flick The Dead Lands and essential feel-good doco Poi E: The Story of Our Song round off the cinema side of Neon's te reo celebration. You can feed your hunger for NZ-made films even further with pivotal music biopic Dawn Raid on September 9th and Ant Timpson's delectably messed-up Come to Daddy on September 2nd.
Available from September 13

---
Everything Coming to Neon this September
September 1
New Scotland Yard Files
Messy Goes to Okido
Bethany Hamilton: Unstoppable
Laurel Canyon: A Place in Time
September 2
Come to Daddy
La Belle Epoque
Whitney Houston & Bobbi Kristina: Didn't We Almost Have It All
The Nine Lives of Ozzy Osbourne
September 3
What We Do in the Shadows: Season 3
Paper Champions
Vivarium
Andy's Dino Toybox
September 4
Ordinary Love
True History of the Kelly Gang
September 5
Human Capital
Repeat Attenders
September 6
Billions: Season 5B
September 7
Hearts and Bones
September 8
Trigonometry: Season 1
Les Misérables (2019)
September 9
Dawn Raid
September 10
The Bravest Knight
The Craft: Legacy
Strange But True
September 11
Dirt Music
September 12
Les Misérables (BBC series)
Greenland
September 13
American Rust: Season 1
The Ring Inz: Season 1 – 3
Find Me a Māori Bride: Season 1 – 2
Hamu and Tofiga: Season 1
Mahana
The Dark Horse
The Dead Lands
Poi E: The Story of Our Song
Unbroken
September 14
Scenes from a Marriage (2021)
Pride & Prejudice
September 16
Antebellum
Grace's Amazing Machines
Refinery29 Presents: Taboo
September 17
The Tax Collector
September 18
Rams (2020)
September 19
Rogue
September 20
Ride Along
September 21
The Soloist
September 22
New Amsterdam: Season 4
September 23
FBI: Season 1 – 4
FBI Most Wanted: Season 3
September 24
A Million Little Things: Season 4
Mouk: Season 2
Trauma Centre
September 25
The Outpost
September 26
City of Lies
September 27
Total Recall (2012)
September 29
The Good Doctor: Season 5
Whip It
September 30
Recon