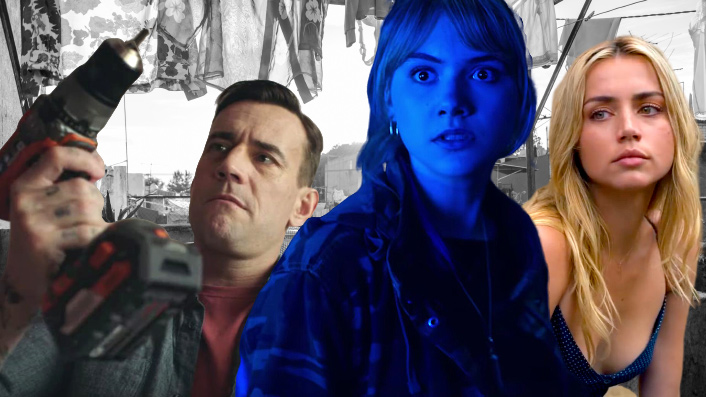 Supernatural series Locke & Key and all Netflix February releases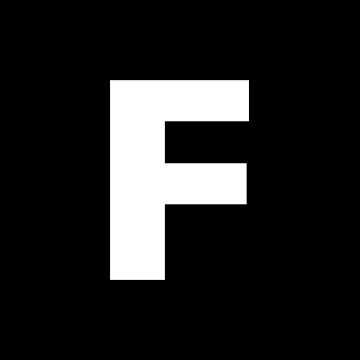 ---
A lot of focus might be on the big screen during awards season, but don't overlook another month of Netflix new releases. February serves up an adaptation of a comic fave, fresh films, true stories and plenty more. 
The acclaimed comics by Joe Hill (aka Stephen King Jr.) make their way to the screen in this new Netflix series. After the murder of their father, three siblings move to their ancestral home Keyhouse which… houses magical keys. These keys control access to trans-dimensional doorways and can give the trio a range of powers and abilities—but behind the locked doors malevolent forces lie in wait.
Locke & Key streams from 7 February
---
Coming to Netflix shortly following its premiere at Sundance Film Festival 2020, Horse Girl stars Alison Brie as a woman unraveling. After Sarah (Brie) begins to explore her family history, her typically quiet and simple life is disturbed by strange lucid dreams seeping into her days.
Horse Girl streams from 7 February
---
Narcos's Wagner Moura stars as UN diplomat Sergio Vieira de Mellos in this true story. Chronicling his efforts to bring peace to Iraq in 2003, which sometimes put him at odds with the American occupiers, this looks a different take on Middle East wars than we're used to seeing. Opposite Moura is Knives Out star Ana de Armas as his partner Carolina Larriera.
Sergio streams from 1 February
---
Renovating a rundown mansion into a family home, this horror sees a father-to-be finding himself in a terrifying position when the house rejects his plans. Having premiered at SXSW last year, and played horror film fests like the Overlook Film Festival and FrightFest London, Girl On The Third Floor arrives on Netflix with a 81% Rotten Tomatoes score and plenty of reviews complimenting this haunted house pic.
Girl On The Third Floor streams from 22 February
---
12 months after its Oscar wins, this documentary about Alfonso Cuarón's semi-autobiographical Roma comes to Netflix. Previously found on the Criterion Collection edition of the film, Road to Roma chronicles the making of Alfonso Cuarón's Oscar-winning drama Roma, including an in-depth interview with Cuarón himself.
Road to Roma streams from 11 February
---
Limited documentary series follows small-town pharmacist Dan Schneider who, after his son's killed in a drug-related shooting, tries to do what the police couldn't, and bring the killers to justice. Some months later, when the drug trade turns up on his doorstep in the form of a deluge of high dose OxyContin prescriptions, Schneider senses the coming opioid epidemic and takes his one-man fight to Big Pharma.
The Pharmacist streams from 5 February
---
All February new releases:
Available 1 February
Charlotte's Web
Serial Killer with Piers Morgan: Season 1
Love Jacked
Sergio
Ghost
I Feel Pretty
Rugrats in Paris: The Movie
Hey Arnold! The Movie
The Devil's Own
The People vs. Larry Flynt
Available 3 February
Team Kaylie: Part 3 [kids & family]
Available 4 February
Tom Papa: You're Doing Great! [original comedy]
She Did That
Faith, Hope & Love
Available 5 February
La boda de la abuela [Netflix film]
The Pharmacist: Limited Series [original documentary]
Black Hollywood: 'They've Gotta Have Us'
Uppity: The Willy T. Ribbs Story
Cats the Mewvie
Available 6 February
Cagaster of an Insect Cage [original anime]
Available 7 February
Horse Girl [Netflix film]
Locke & Key [original series]
My Holo Love [original series]
Who Killed Malcolm X? [original documentary]
Dragons: Rescue Riders: Season 2 [kids & family]
Available 8 February
The Coldest Game [Netflix film]
Van Helsing: Season 4 [original series]
Available 11 February
Road to ROMA [original documentary]
Captain Underpants Epic Choice-o-Rama [kids & family]
Q Ball
Instant Hotel: Season 2
Available 12 February
To All the Boys: P.S. I Still Love You [Netflix film]
Available 13 February
Narcos: Mexico: Season 2 [original series]
Love is Blind – A 3 week even [original series]
Dragon Quest Your Story [original anime]
Sign up for Flicks updates
Available 14 February
Isi & Ossi [Netflix film]
Cable Girls: Final Season [original series]
Happy Gilmore
Evan Almighty
Step Up: Revolution
I Now Pronounce You Chuck and Larry
Notting Hill
American Pie Presents: The Book of Love
The Chronicles of Riddick
Eternal Sunshine of the Spotless Mind
This Is 40
Tower Heist
Charlie St. Cloud
The Eagle
Available 17 February
The Expanding Universe of Ashley Garcia [kids & family]
Skyscraper
The First Purge
Available 19 February
The Chef Show: Volume 3 [original documentary]
Action Point
Available 20 February
Spectros [original series]
Available 21 February
Gentefied [original series]
Puerta 7 [original series]
Babies [original documentary]
Glitch Techs [kids & family]
Pup Academy [kids & family]
Available 22 February
South Park: Season 22
Girl On The Third Floor
Available 24 February
Mamma Mia! Here We Go Again
Bleed for This
Available 25 February
Every Time I Die
Available 26 February
I Am Not Okay With This [original series]
Available 27 February
Altered Carbon: Season 2 [original series]
Followers [original series]
Pokémon: Mewtwo Strikes Back – Evolution [kids & fmaily]
Available 28 February
All the Bright Places [Netflix film]
La trinchera infinita [Netflix film]
Formula 1: Drive to Survive: Season 2 [original series]
Unstoppable [original series]
Queen Sono [original series]
Restaurants on the Edge [original series]
Babylon Berlin: Season 3 [original series]
Coming in February (undated)
Taj Mahal 1989 [original series]
Amit Tandon: Family Tandoncie [original comedy]