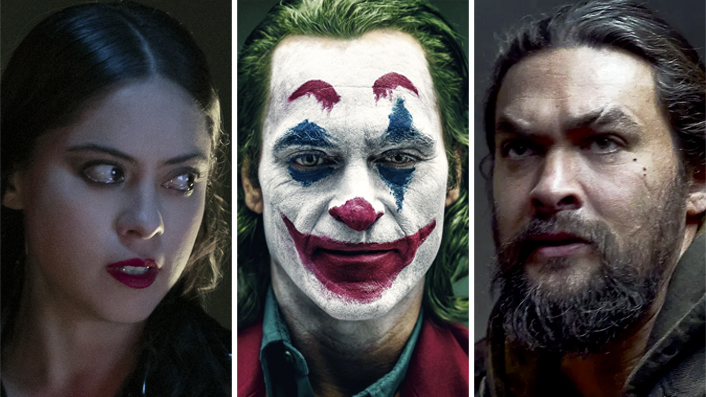 The complete list of recent Netflix releases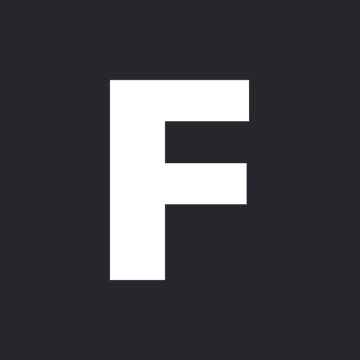 ---
You meant to keep track of new Netflix releases, but forgot to add 'em to your watchlist? Luckily we're here to help with this list of recent additions and our highlights.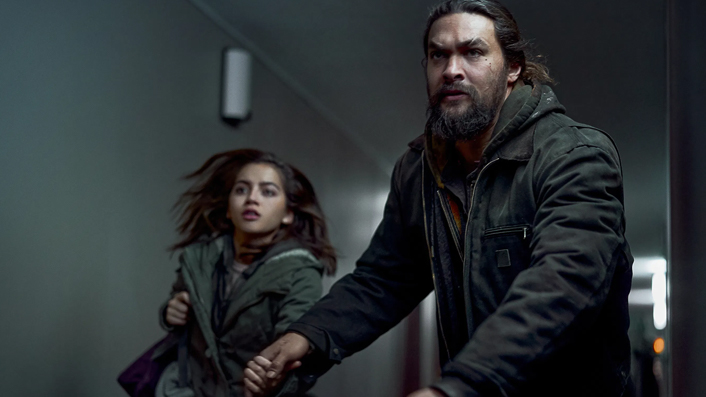 Available August 20
Jason Momoa (Aquaman) leads this revenge thriller as a man looking for justice against the pharmaceutical company he believes is responsible for his wife's death.
See also:
* All new movies & series on Netflix
* All new streaming movies & series

Available August 13
John David Washington (Tenet) leads this thriller as an American tourist in Greece who, after a tragic car accident, finds himself on the run—and mixed up in a political conspiracy. Co-stars Oscar winner Alicia Vikander (Tomb Raider) and Vicky Krieps (Phantom Thread).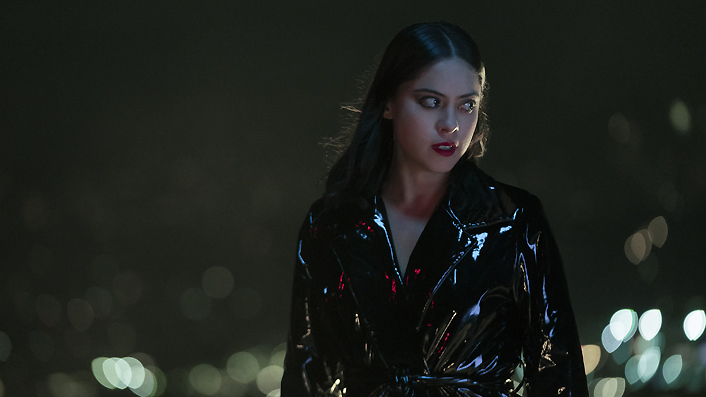 Available August 13
A filmmaker (Rosa Salazar) heads to Hollywood in the early '90s to make her movie but tumbles down a hallucinatory rabbit hole of sex, magic, revenge—and kittens (plus, Catherine Keener!). A David Lynch vibe pervades the trailer, time will tell if it's merely Lynch-lite… we're hedging our bets on this one, but are nonetheless intrigued.

Available August 6
No, not Irwin Allen's 1978 Michael Caine-starring The Swarm. For starters, this one is French—and it's contemporary. This The Swarm was selected for the (cancelled) 2020 Cannes Film Festival, and sees a mother struggling to breed locusts as a food source—until the little suckers get a taste for blood, that is. Oops!

Phil Wang: Philly Philly Wang Wang
Available August 10
If Phil Wang made an impression on you when he appeared on season 5 of Taskmaster UK, you'll want to watch this special (recorded at the London Palladium mid-pandemic) which sees him exploring race, romance, politics, and his mixed British-Malaysian heritage.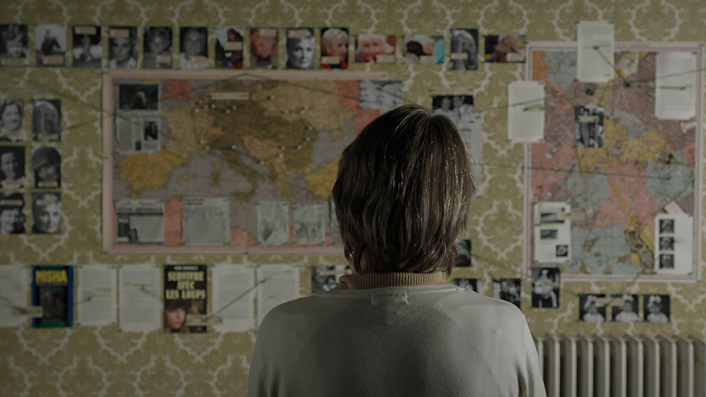 Misha and the Wolves
Documentary based on one woman's dramatic memoir of surviving the Holocaust, an account that takes the world by storm—until her publisher investigates the truth of her claims.

…and the rest
This month's back catalogue titles include some heavy-hitters in Joker, Doctor Sleep and Hustlers—with more still to be announced. And, if you're in more of a reality show binge mood, settle in for Keeping Up with the Kardashians, Real Housewives of Beverly Hills (and Below Deck Mediterranean).
Everything on Netflix this August
Available August 1
Below Deck Mediterranean [series]
Get a Job
Joker
Spy Kids
Spy Kids 2: The Island of Lost Dreams
Available August 3
Top Secret UFO Projects: Declassified [Netflix Series]
Pray Away [Netflix Documentary]
Shiny_Flakes: The Teenage Drug Lord [Netflix Documentary]
Ije: The Journey
Available August 4
76 [Netflix Film]
Car Masters: Rust to Riches: Season 3 [Netflix Series]
Control Z: Season 2 [Netflix Series]
Cooking With Paris [Netflix Series]
Cocaine Cowboys: The Kings of Miami [Netflix Documentary]
Inventing David Geffen [Netflix Series]
Aftermath
Available August 5
Chhota Bheem
Doctor Sleep
One Day That Changed Asia
Titoudao
Available August 6
The Swarm [Netflix Film]
Vivo [Netflix Film]
Hit & Run [Netflix Series]
Navarasa [Netflix Series]
In Search of the Frog Boys [Documentary]
Days of Disaster [Documentary series]
The Negotiators [Documentary series]
Last Madame
Quam's Money
Available August 8
Hustlers
Available August 9
SHAMAN KING [Netflix Anime]
Available August 10
Phil Wang: Philly Philly Wang Wang [Netflix Comedy]
UNTOLD: Malice at the Palace [Netflix Documentary]
Gabby's Dollhouse: Season 2 [Netflix Kids & Family]
Available August 11
The Kissing Booth 3 [Netflix Film]
Bake Squad [Netflix Series]
Misha and the Wolves [Netflix Documentary]
Available August 12
AlRawabi School for Girls [Netflix Series]
Riverdale Season 5 – new episodes [Netflix Series]
Lokillo: Nothing's the Same [Netflix Comedy]
Monster Hunter: Legends of the Guild [Netflix Anime]
Available August 13
Beckett [Netflix Film]
Brand New Cherry Flavor [Netflix Series]
Gone for Good [Netflix Series]
The Kingdom [Netflix Series]
Valeria: Season 2 [Netflix Series]
Fast & Furious Spy Racers: Season 5: South Pacific [Netflix Kids & Family]
Available August 14
Superfly
Available August 15
The Mindy Project [series]
Grace: The Possession
Luce
Available August 16
Beethoven's 3rd
Bird on a Wire
Available August 17
UNTOLD: Deal with the Devil [Netflix Documentary]
Go! Go! Cory Carson: Season 5 [Netflix Kids & Family]
Keeping Up with the Kardashians
Real Housewives of Beverly Hills
Available August 18
Black Island [Netflix Film]
Out of my league [Netflix Film]
The Secret Diary of an Exchange Student [Netflix Film]
The Defeated [Netflix Series]
Memories of a Murderer: The Nilsen Tapes [Netflix Documentary]
New Gods: Nezha Reborn
Available August 20
Sweet Girl [Netflix Film]
The Chair [Netflix Series]
Everything Will Be Fine [Netflix Series]
The Loud House Movie [Netflix Kids & Family]
Available August 22
Cats
Available August 23
The Witcher: Nightmare of the Wolf [Netflix Anime]
Available August 24
UNTOLD: Caitlyn Jenner [Netflix Documentary]
Oggy Oggy [Netflix Kids & Family]
Available August 25
Clickbait [Netflix Series]
Motel Makeover [Netflix Series]
Open Your Eyes [Netflix Series]
Post Mortem: No One Dies in Skarnes [Netflix Series]
Bob Ross: Happy Accidents, Betrayal & Greed [Netflix Documentary]
John of God: The Crimes of a Spiritual Healer [Netflix Documentary]
Available August 26
Family Reunion: Part 4 [Netflix Kids & Family]
EDENS ZERO [Netflix Anime]
Available August 27
He's All That [Netflix Film]
Titletown High [Netflix Series]
I Heart Arlo [Netflix Kids & Family]
Available August 28
Hometown Cha-Cha-Cha [Netflix Series]
Available August 31
Good Girls: Season 4 [Netflix Series]
Sparking Joy [Netflix Series]
UNTOLD: Crime and Penalties [Netflix Documentary]