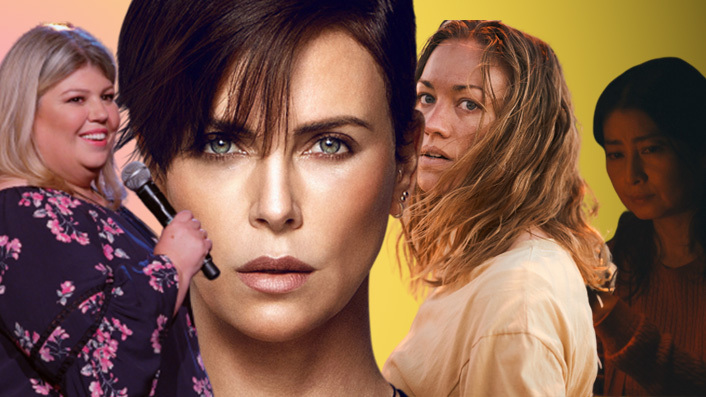 The complete list of recent Netflix releases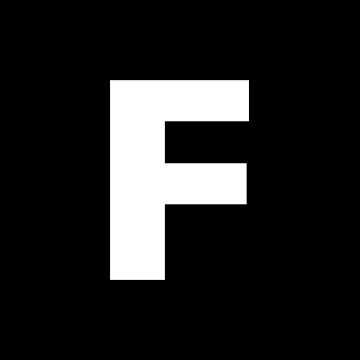 ---
You meant to keep track of new Netflix releases, but forgot to add 'em to your watchlist? Luckily we're here to help with this comprehensive list of recent additions, sorted month by month—and including our highlights.
See also:
* All new movies & series on Netflix
* All new streaming movies & series
Added to Netflix in July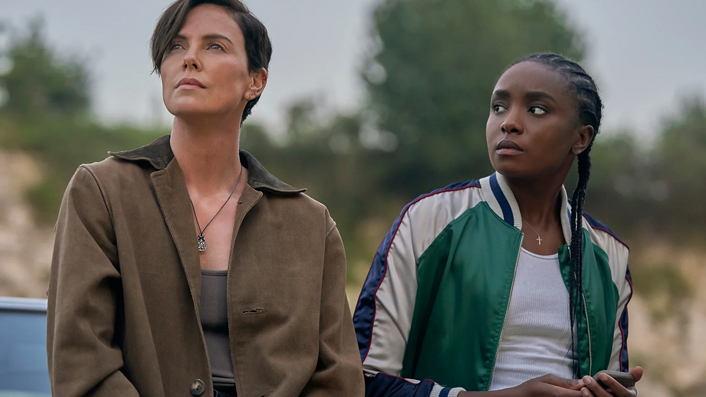 More info / watch trailer
Oscar winner Charlize Theron and Kiki Layne (If Beale Street Could Talk) lead this Netflix action film as mercenaries whose secret ability, immortality, threatens to become public knowledge. From director Gina Prince-Bythewood (Beyond the Lights), co-starring Matthias Schoenaerts (The Danish Girl) and Oscar nominee Chiwetel Ejiofor (12 Years a Slave).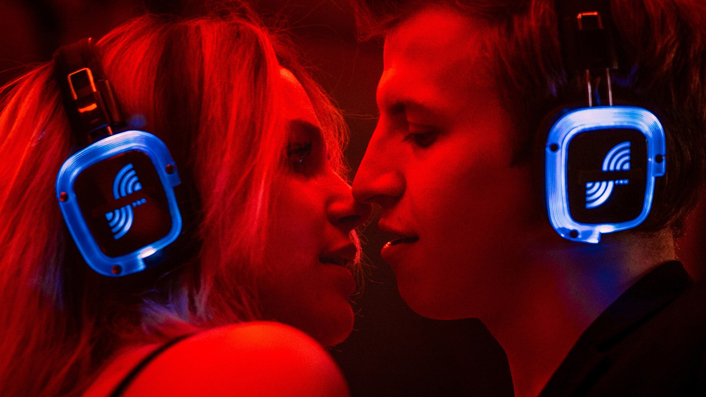 From the director of NZIFF selection Corpus Christi and described by Tribeca Film Festival—where it won Best International Narrative Feature this year—as "a thrilling commentary on how misinformation thrives in increasingly polarized societies," The Hater follows a disgraced law student as he enters the shady world of PR. Problem is, he turns out to be very good at the dodgy political stuff he gets up to online. Perfect election year fodder?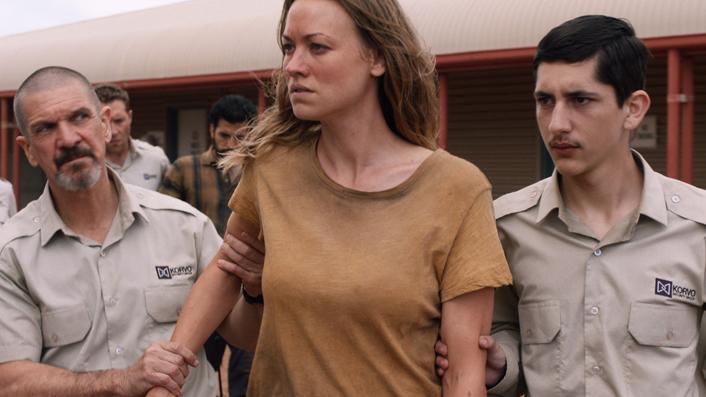 More info / watch trailer
Set in the Australian desert, Cate Blanchett stars in this series inspired by true events about four strangers—flight attendant escaping a suburban cult, an Afghan refugee fleeing persecution, a young Australian father escaping a dead-end job, and a bureaucrat caught up in a national scandal—stuck in an immigration detention center.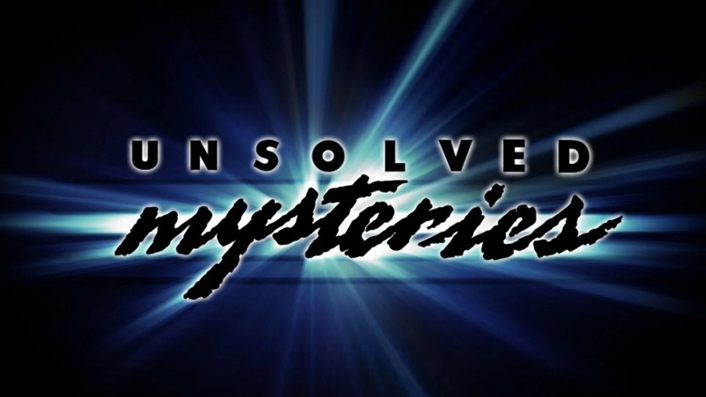 More info / watch trailer
Netflix revives the classic investigation series with six new episodes detailing real cases of perplexing disappearances, shocking murders and paranormal encounters. It's been "refreshed" by Stranger Things executive producer Shawn Levy, with each episode focusing on a single mystery (hopefully no less watchably trashy than previous incarnations). The reboot's host-less format seems a good move—who could replace best-known presenter Robert Stack (RIP)?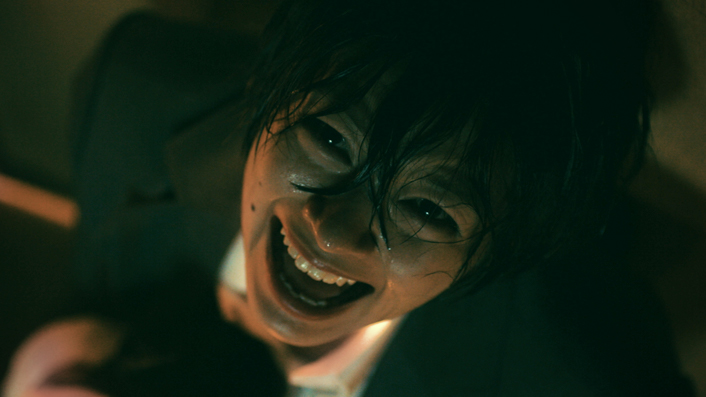 The popular franchise, also known as The Grudge, gets the series treatment for Netflix in this season-long exploration of a deadly curse. The Japanese show pores over four decades of backstory, not shrinking from creepy shit, as you can see in the trailer.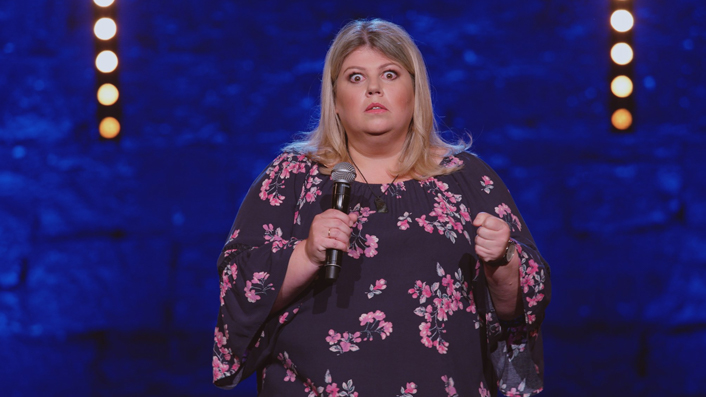 Urzila Carlson: Overqualified Loser
"This loser is going global!" Urzila Carlson proclaimed on Facebook, announcing the worldwide premiere of her standup special. A familiar face to Kiwi live comedy fans and viewers of shows like 7 Days and Have You Been Paying Attention?, Carlson's award-winning comedy now sets out to conquer the world of hour-long streaming specials.
Everything on Netflix this July
Available July 1
Under the Riccione Sun [Netflix Film]
Deadwind: Season 2 [Netflix Series]
Say I Do [Netflix Series]
Unsolved Mysteries [Netflix Documentary]
Chico Bon Bon: Monkey with a Tool Belt: Season 2 [Kids & Family]
Queen of the South: Season 4 [Series]
How to Get Away With Murder: Season 5 [Series]
Magical Land of Oz: Season 1 [Series]
Blood Diamond
Footloose
Fury
G.I. Joe: The Rise of Cobra
Gandhi
The Godfather
Godzilla
The Italian Job
Knocked Up
Olympus Has Fallen
The Zookeeper's Wife
Available July 2
Warrior Nun [Netflix Series]
Thiago Ventura: POKAS [Netflix Comedy]
The F**k-It List
Available July 3
Desperados [Netflix Film]
Cable Girls: Final Season: Part 2 [Netflix Series]
JU-ON: Origins [Netflix Series]
Southern Survival [Netflix Series]
The Baby-Sitters Club [Kids & Family]
Available July 4
Spider-Man: Homecoming
Available July 8
Stateless [Netflix Series]
Was It Love? [Netflix Series]
Mucho Mucho Amor: The Legend of Walter Mercado [Netflix Documentary]
Available July 9
The Protector: Season 4 [Netflix Series]
Japan Sinks: 2020 [Original Anime]
Available July 10
The Old Guard [Netflix Film]
O Crush Perfeito [Netflix Series]
The Twelve [Netflix Series]
The Claudia Kishi Club [Netflix Documentary]
The Epic Tales of Captain Underpants in Space [Kids & Family]
Hello Ninja: Season 3 [Kids & Family]
Available July 14
Urzila Carlson: Overqualified Loser [Netflix Comedy]
The Business of Drugs: Limited Series [Netflix Documentary]
On est ensemble [Netflix Documentary]
Available July 15
Gli Infedeli [Netflix Film]
Dark Desire [Netflix Series]
Skin Decision: Before and After [Netflix Series]
Blades of Glory
The Bodyguard
The Firm
Ghost Rider: Spirit of Vengeance
GoodFellas
Magic Mike XXL
The Shining
The Sisterhood of the Traveling Pants
Spawn: The Movie
The Truman Show
Available July 16
Fatal Affair [Netflix Film]
MILF [Netflix Film]
Indian Matchmaking [Netflix Series]
Available July 17
Boca a Boca [Netflix Series]
Cursed [Netflix Series]
Available July 18
Suits: Season 9 [Series]
Baby Driver
Dr. Seuss' The Grinch
Available July 20
Ashley Garcia: Genius in Love [Kids & Family]
Available July 21
How to Sell Drugs Online (Fast): Season 2 [Netflix Series]
Jack Whitehall: I'm Only Joking [Netflix Comedy]
Street Food: Latin America [Netflix Documentary]
Available July 22
Norsemen: Season 3 [Netflix Series]
Signs [Netflix Series]
Fear City: New York vs The Mafia [Netflix Documentary]
Love on the Spectrum [Netflix Documentary]
Available July 23
The Larva Island Movie [Kids & Family]
Available July 24
Animal Crackers [Netflix Film]
The Kissing Booth 2 [Netflix Film]
Ofrenda a la tormenta [Netflix Film]
¡A cantar! [Netflix Series]
Dragons: Rescue Riders: Secrets of the Songwing [Kids & Family]
Available July 26
Good Girls [Netflix Series]
Available July 28
Last Chance U: Laney [Netflix Documentary]
Available July 29
The Hater [Netflix Film]
Inside the World's Toughest Prisons: Season 4 [Netflix Series]
The Speed Cubers [Netflix Documentary]
Available July 30
Transformers: War For Cybertron Trilogy [Original Anime]
Bad Moms
Available July 31
Seriously Single [Netflix Film]
Get Even [Netflix Series]
The Umbrella Academy: Season 3 [Netflix Series]
Vis a vis: El Oasis [Netflix Series]
Latte and the Magic Waterstone [Kids & Family]
Coming Soon
ARASHI's Diary -Voyage- ep 10 [Netflix Documentary]
Added to Netflix in June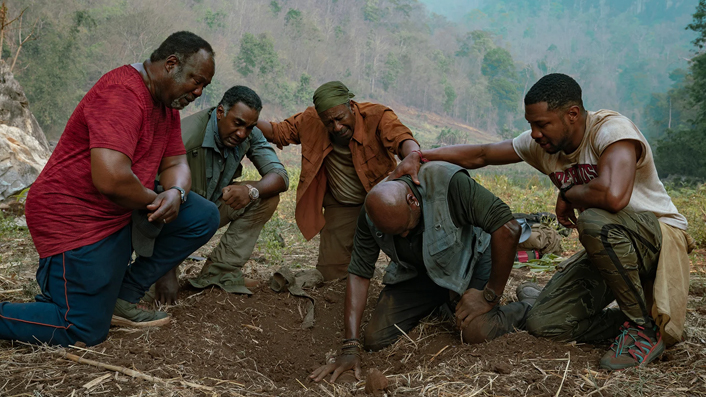 With his first film since finally becoming an Oscar winner thanks to BlacKkKlansman, Spike Lee returns with this dramatic thriller. A group of former soldiers returns to Vietnam to retrieve both the remains of their beloved squad leader as well as a buried fortune stashed there decades earlier. They'll also have to confront the legacies of the Vietnam War both for the country they waged war in—and themselves.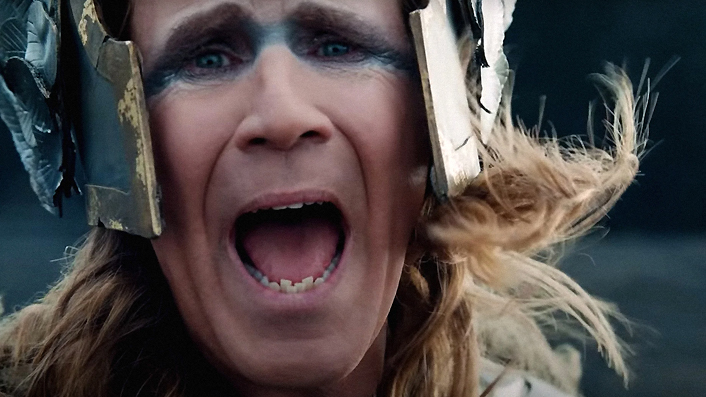 Why has this not been done before?! Will Ferrell and Rachel McAdams star in this comedy set… guess where? Congrats, you now have all the points for correctly guessing the Eurovision song contest. The pair play Icelandic musos Lars Erickssong and Sigrit Ericksdottir, vying for musical glory against the likes of Dan Stevens, Russia's contestant. Check out Lars and Sigrit's music video, and get excited.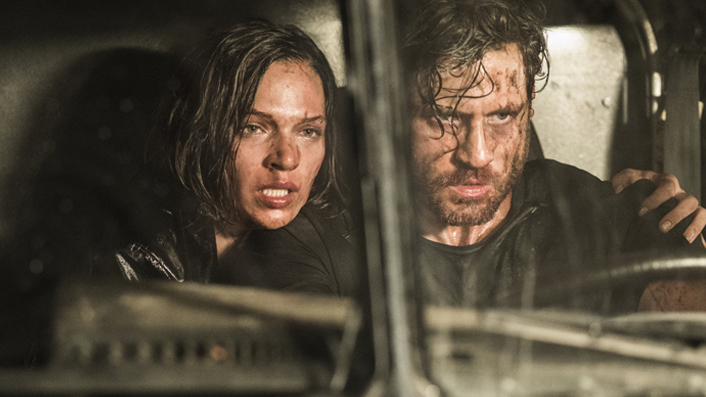 To be honest, it's anyone's guess as to how this'll turn out, but the premise somewhat intrigues—a near-future US government has developed crime-stopping tech, an audio signal that freezes law-breakers in place. OK, on the other hand this could be preposterous nonsense, but let's find out what happens when a couple of crims try to pull off a spectacular heist. Edgar Ramírez , Michael Pitt and Sharlto Copley star, while Olivier Megaton (Transporter 3, Taken 2 & 3) directs. Hmmm.
Eric Andre's first stand-up special for Netflix sees the comedian performing Legalize Everything, the show he toured worldwide in 2019, including to Aotearoa. Netflix promises that "Andre breaks the boundaries of comedy as he critiques the war on drugs, the war on sex, and the war on fart jokes!"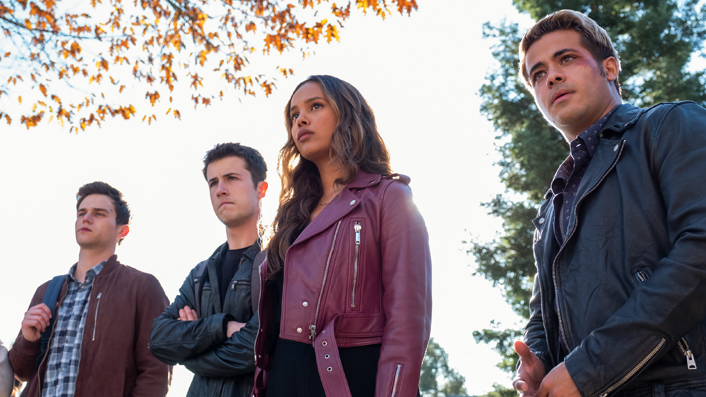 The once ultra-controversial drama show enters its fourth and final season, promising that dark secrets and heartbreaking choices will plague senior class's upcoming graduation.
---
Available June 1
Big Daddy
Blade Runner: The Final Cut
Burlesque
Deepwater Horizon
Double Jeopardy
Escape from Alcatraz
It Takes Two
Jack the Giant Slayer
King Arthur: Legend of the Sword
Million Dollar Baby
Moonlight
Selena
Star Trek Into Darkness
The Bugs Bunny Road Runner Movie
The Lincoln Lawyer
The Spy Next Door
Transformers
Available June 2
Fuller House: The Farewell Season [Netflix Series]
True: Rainbow Rescue [Kids & Family]
Available June 3
Spelling the Dream [Netflix Documentary]
Available June 4
M'entends-tu? [Netflix Series]
Baki: The Great Raitai Tournament Saga [Original Anime]
Available June 5
The Last Days of American Crime [Netflix Film]
Choked: Palsa Bolta Hai [Netflix Film]
13 Reasons Why: Season 4 [Netflix Series]
Queer Eye: Season 5 [Netflix Series]
Available June 7
Patriot Act with Hasan Minhaj: Volume 6 [Netflix Series] New episodes weekly
Available June 10
Reality Z [Netflix Series]
Lennox Hill [Netflix Documentary]
Available June 12
Da 5 Bloods [Netflix Film]
Dating Around: Season 2 [Netflix Series]
F is for Family: Season 4 [Netflix Series]
The Search [Netflix Series]
The Woods [Netflix Series]
Jo Koy: In His Elements [Netflix Comedy]
Kipo and the Age of Wonderbeasts: Season 2 [Kids & Family]
Crazy Rich Asians
Available June 13
Alexa & Katie Part 4 [Kids & Family]
How to Get Away With Murder: Season 6 [Series]
Rough Night
Available June 14
Marcella: Season 3 [Netflix Series]
Available June 15
Get Hard
Hotel for Dogs
Available June 17
Mr. Iglesias: Part 2 [Netflix Series]
Available June 18
The Order: Season 2 [Netflix Series]
A Whisker Away [Original Anime]
Sign up for Flicks updates
Available June 19
Feel the Beat [Netflix Film]
Wasp Network [Netflix Film]
Lost Bullet [Netflix Film]
One-Way to Tomorrow [Netflix Film]
Floor Is Lava [Netflix Series]
Girls from Ipanema: Season 2 [Netflix Series]
The Politician: Season 2 [Netflix Series]
The Sinner: Jamie [Netflix Series]
Babies: Part 2 [Netflix Documentary]
Father Soldier Son [Netflix Documentary]
Rhyme Time Town [Kids & Family]
Available June 22
2 Guns
Available June 23
Eric Andre: Legalize Everything [Netflix Comedy]
Available June 24
Nobody Knows I'm Here (Nadie sabe que estoy aqui) [Netflix Film]
Crazy Delicious [Netflix Series]
Athlete A [Netflix Documentary]
Available June 26
Eurovision Song Contest: The Story of Fire Saga [Netflix Film]
Amar y vivir [Netflix Series]
Home Game [Netflix Documentary]
Available June 27
Jane the Virgin: Season 5 [Series]
Available June 29
ARASHI's Diary -Voyage- ep 8 [Netflix Documentary]
Available June 30
Adú [Netflix Film]
George Lopez: We'll Do It For Half [Netflix Comedy]
BNA [Original Anime]
Dr Seuss' The Lorax
Gifted
It's Complicated
Johnny English
Johnny English Reborn
Scarface
Snow White & the Huntsman
The Big Lebowski
The Change-Up
The Holiday
Wrath of the Titans
Date TBC
One Take [Netflix Film]
It's Okay to Not Be Okay [Netflix Series]
RuPaul's Drag Race: Season 12 [Netflix Series]
RuPaul's Drag Race: Untucked!: Season 12 [Netflix Series]
Rostered On Season 1 & 2 [Series]