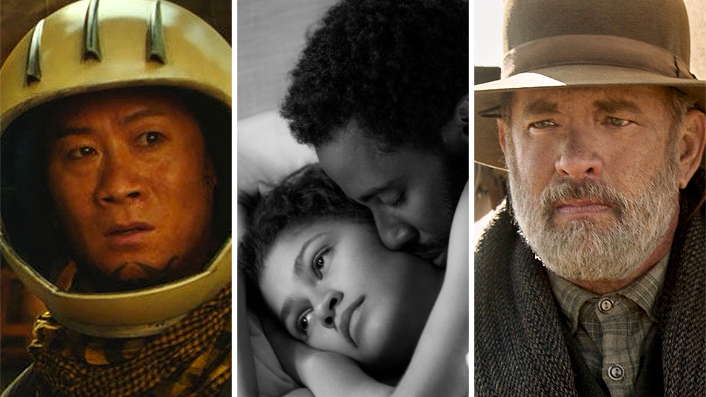 The complete list of recent Netflix releases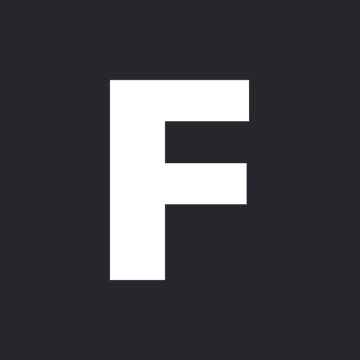 ---
You meant to keep track of new Netflix releases, but forgot to add 'em to your watchlist? Luckily we're here to help with this list of recent additions and our highlights.
See also:
* All new movies & series on Netflix
* All new streaming movies & series
Added to Netflix in February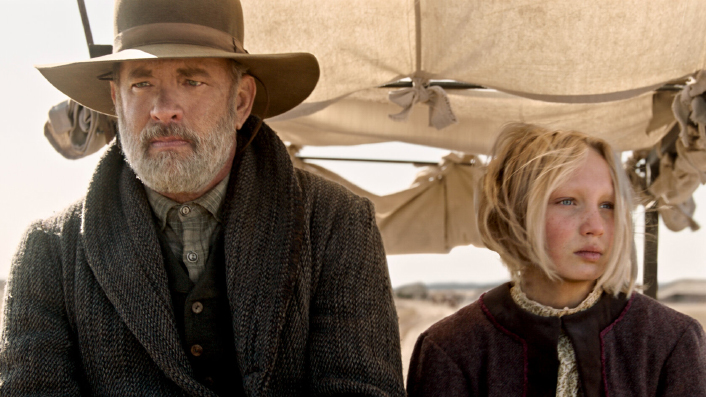 Tom Hanks reteams with director Paul Greengrass (Captain Phillips, United 93) for this Western drama. Hanks stars as a former Civil War soldier who comes across the aftermath of an accident and a young white girl dressed in Native American clothing. Reluctantly, he sets off to take her to someone who can help reunite her with her family.
See also:
* All new movies & series on Netflix
* All new streaming movies & series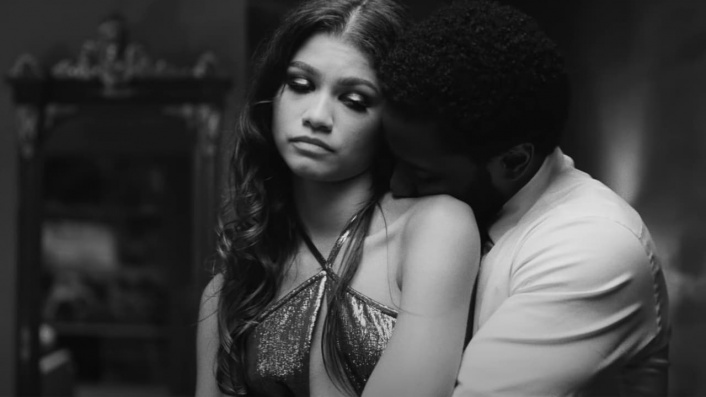 Emmy-winner Zendaya and Tenet's John David Washington are a couple battling a tense night that tests the limits of their relationship in this black-and-white one-location drama from the writer-director of Euphoria. Following a celebratory movie premiere, a filmmaker and his girlfriend return home and find their night takes a turn when revelations about their relationship surface.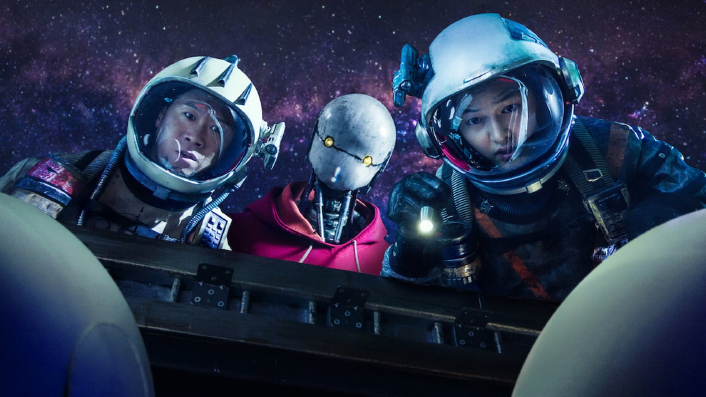 South Korean space opera and would-be blockbuster Space Sweepers heads to Netflix. Set in 2092, a space junk clean-up crew makes an unexpected discovery—a weapon of mass destruction in humanoid form. For this broke gang, the opportunity for a get-rich-quick scheme is too much to resist.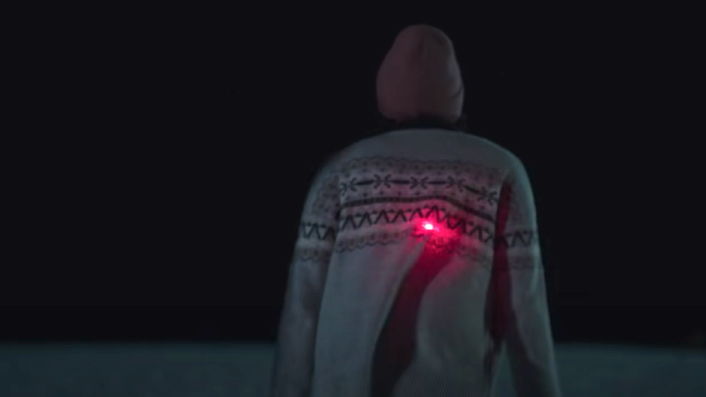 A couple's serene hiking trip turns into a fight for survival when someone starts terrorising them from a distance. The red dot of a laser sight is ominous enough, but it's just a precursor to bullets flying as the couple try to escape from their remote getaway with a would-be killer on their tails.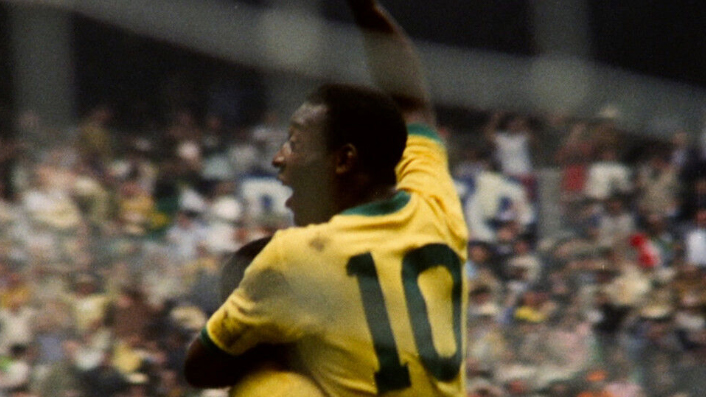 The legendary footballer is the subject of this new documentary for Netflix, mixing rare archival footage with exclusive interviews for a portrait of the titular Brazilian superstar.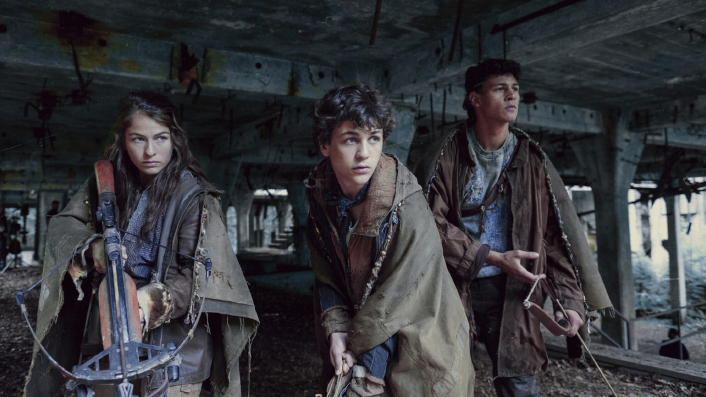 A new German sci-fi series, set in 2074 on a war-ravaged continent. Warring factions fight for control of Europe in the aftermath of a global catastrophe, a dystopian environment three siblings must navigate with extreme caution after discovering a mysterious cube that could change the future for better—or worse.
Sign up for Flicks updates
Everything on Netflix this February
Available February 1
Justin Bieber: Never Say Never
The Longest Yard
The Wolf of Wall Street
Parks and Recreation: Season 1-7
Available February 2
Tiffany Haddish Presents: They Ready Season 2 [Netflix Comedy]
Kid Cosmic [Netflix Kids & Family]
Mighty Express: Season 2 [Netflix Kids & Family]
Available February 3
Black Beach [Netflix Film]
Firefly Lane [Netflix Series]
Available February 5
The Last Paradiso [Netflix Film]
Little Big Women [Netflix Film]
Malcolm & Marie [Netflix Film]
Space Sweepers [Netflix Film]
Strip Down, Rise Up [Netflix Documentary]
Hache: Season 2 [Netflix Series]
Invisible City [Netflix Series]
Available February 10
The Misadventures of Hedi and Cokeman [Netflix Film]
News of the World [Netflix Film]
Crime Scene: The Vanishing at the Cecil Hotel [Netflix Documentary]
Available February 11
Layla Majnun [Netflix Film]
Red Dot [Netflix Film]
Squared Love [Netflix Film]
Capitani [Netflix Series]
Available February 12
To All The Boys: Always and Forever [Netflix Film]
Buried by the Bernards [Netflix Series]
Nadiya Bakes [Netflix Series]
Brian Regan: On The Rocks [Netflix Comedy]
Xico's Journey [Netflix Kids & Family]
Available February 15
The Crew [Netflix Series]
Animals on the Loose: A You vs. Wild Movie [Netflix Kids & Family]
Available February 16
Jurassic World
Available February 17
Behind Her Eyes [Netflix Series]
Hello, Me! [Netflix Series]
Meateater: Season 9 Part 2 [Netflix Series]
Available February 18
Thus Spoke Kishibe Rohan [Netflix Anime]
Available February 19
Tribes of Europa [Netflix Series]
Available February 20
Classmates Minus [Netflix Film]
Available February 23
Pelé [Netflix Documentary]
Brian Regan: On The Rocks [Netflix Comedy]
Available February 24
Canine Intervention [Netflix Series]
Ginny & Georgia [Netflix Series]
Available February 25
Geez & Ann [Netflix Film]
High-Rise Invasion [Netflix Anime]
Available February 26
Caught by a Wave [Netflix Film]
Crazy About Her [Netflix Film]
Bigfoot Family [Netflix Kids & Family]
Coming in February
Vincenzo [Netflix Series]
Added to Netflix in January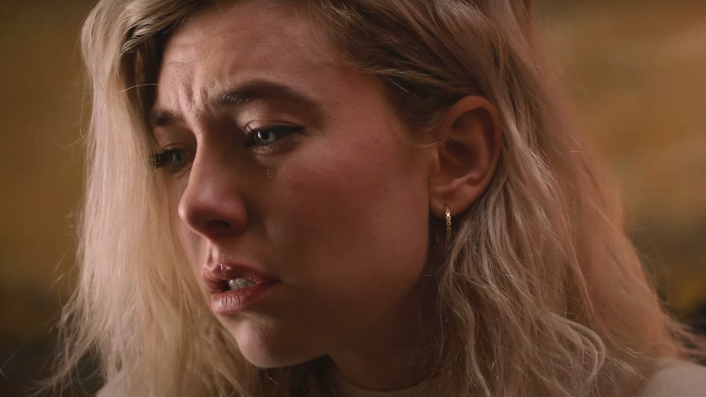 Vanessa Kirby (Mission: Impossible – Fallout) gets a chance to shine in this gut-wrenching tale of a woman losing her baby. The trailer alone looks devastating, and Kirby's performance has already attracted plenty of praise alongside that of screen legend and Oscar-winner Ellen Burstyn, both of whom might find themselves in awards contention. Yes, the film also features recently canceled piece of garbage Shia LaBeouf, but it would be a disservice to his castmates (who also include Succession's Sarah Snook and House of Cards' Molly Parker) as well as director Kornél Mundruczó (who made fantastic canine apocalypse White God) to let his presence get in the way of watching this.
See also:
* All new movies & series on Netflix
* All new streaming movies & series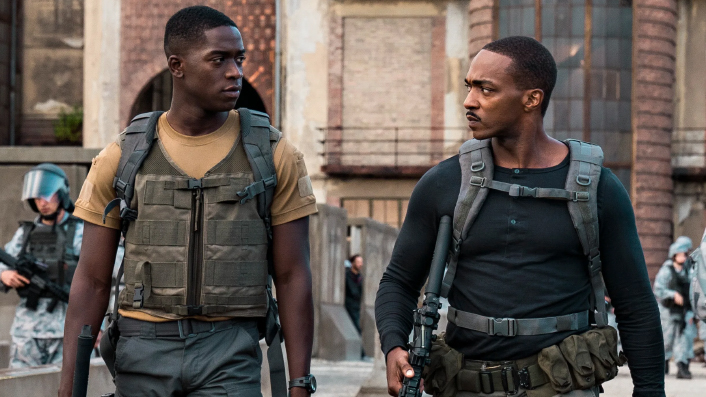 Anthony Mackie (Captain America: The Winter Soldier) leads this near-future action film as an android officer working with a drone pilot to locate a doomsday device within a deadly militarized zone. The trailer pushes the action elements, without conveying much about the actual plot and tone of the movie, but there are some welcome faces among the supporting chance, and we're more than happy to take a punt on original Netflix action after this year's Extraction.

We've already enthused about the potential of this Netflix series hosted by Nicolas Cage that dedicates individual episodes to specific swear words. Join us in imagining Cage solemnly intoning the following words: "Fuck." "Shit." "Bitch." "Dick." "Pussy." And "Damn." Cage will be joined by guest stars and experts in exploring the naughty words, which I'm sure will be fine, but can they match Nic in full flight as seen below? Shit, no.
Cobra Kai returns for a third season of ass-kicking and mythology-demolition, the first produced as a Netflix Original after its origins on YouTube. Season 3 looks set to jump right into the unresolved conflict from the season 2 finale and sees rivals Johnny Lawrence (William Zabka) and Daniel LaRusso (Ralph Macchio) put aside their differences to set things right, not that Cobra Kai founder John Kreese (Martin Kove) is going to make life easy for them…
Season five of Riverdale will begin with its characters' final days as students at Riverdale High—and then, apparently, rejoins the gang as twentysomethings, when they return to Riverdale to escape troubled pasts. The show has already proved to be far more batshit than the dirty version of Archie it seemed to have started life as, and as you'll see from the trailer below, is not slowing down on the murder vibes after having already featuring more than any small town's fair share of killers.

Academy Award-nominees Carey Mulligan (soon to be seen against type in Promising Young Woman) and Ralph Fiennes lead this dramatised true story set during the cusp of World War II, following a wealthy widow who hires an amateur archaeologist to excavate the burial mounds on her estate… only to make a surprise historical discovery.
Everything on Netflix this January
Available January 1
The Minimalists: Less Is Now [Netflix Documentary]
Dream Home Makeover: Season 2 [Netflix Series]
Headspace Guide to Meditation [Netflix Series]
American Hustle
Batman Forever
The Dead Pool
Good Luck Chuck
Indiana Jones and the Temple of Doom
The Karate Kid
The Karate Kid Part II
Available January 5
History of Swear Words [Netflix Series]
¡Nailed It! México: Season 3 [Netflix Series]
Available January 6
Surviving Death [Netflix Documentary]
Tony Parker: The Final Shot [Netflix Documentary]
Available January 7
Pieces of a Woman [Netflix Film]
Available January 8
Stuck Apart (Azizler) [Netflix Film]
Pretend It's a City [Netflix Documentary]
Inside the World's Toughest Prisons: Season 5 [Netflix Series]
Lupin [Netflix Series]
The Idhun Chronicles: Part 2 [Netflix Anime]
Available January 10
Beneath Clouds
Available January 11
CRACK: Cocaine, Corruption & Conspiracy [Netflix Documentary]
Available January 13
Night Stalker: The Hunt for a Serial Killer [Netflix Documentary]
Available January 15
Double Dad (Pai Em Dobro) [Netflix Film]
Outside the Wire [Netflix Film]
Bling Empire [Netflix Series]
Disenchantment: Part 3 [Netflix Series]
Carmen Sandiego: Season 4 [Netflix Kids & Family]
Sesame Street: Selections from Season 49
Available January 19
Hello Ninja: Season 4 [Netflix Kids & Family]
Available January 20
Daughter From Another Mother (Madre solo hay dos) [Netflix Series]
Spycraft [Netflix Series]
Available January 21
Call My Agent!: Season 4 [Netflix Series]
Riverdale: Season 5 [Netflix Weekly Series]
Available January 22
So My Grandma's a Lesbian! (Salir del ropero) [Netflix Film]
The White Tiger (22/01/2021) [Netflix Film]
Blown Away: Season 2 [Netflix Series]
Busted!: Season 3 [Netflix Series]
Fate: The Winx Saga [Netflix Series]
Jurassic World: Camp Cretaceous Season 2 [Netflix Kids & Family]
Available January 29
The Dig [Netflix Film]
Finding 'Ohana [Netflix Film]
We Are: The Brooklyn Saints [Netflix Documentary]
Coming in January
50M2 [Netflix Series]
Bonding: Season 2 [Netflix Series]
Cobra Kai: Season 3 [Netflix Series]
The Office (U.S.): Season 1 – 9 [Series]
Rocketman