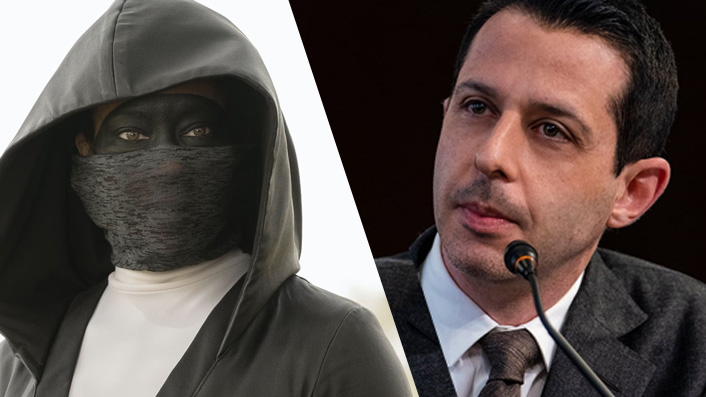 Watchmen and Succession dramatically dominate this year's Emmy Awards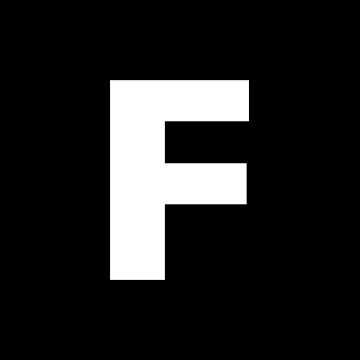 ---

Neon and Sky shows have cleaned up at this year's Emmy awards, making off with most of the top dramatic awards on offer. Have a look at the winners, take them for another spin, or add them to your watchlist.
"The world may be terrible but television has never been better." This is a line from Jimmy Kimmel's opening monologue for the 2020 Emmys and we couldn't sum up this wacko year any better. The whole opening's well worth a watch as Kimmel embraces the oddness of hosting a pandemic-friendly awards show.
On the awards front, Neon and Sky shows have claimed the top dramatic awards at this year's Emmys. Here are those winners…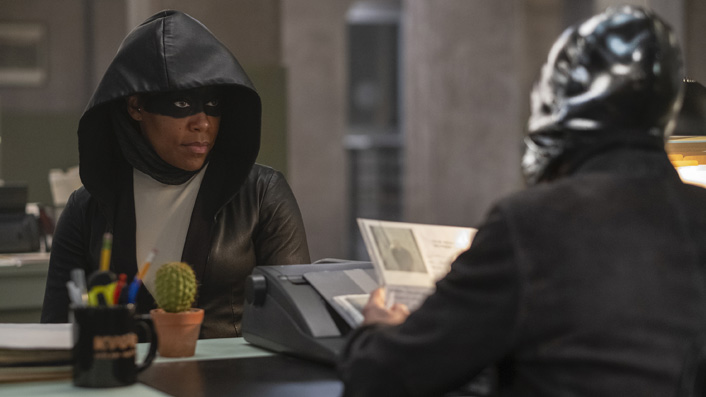 WATCH IT ON NEON AND SKY
Leading this year's Emmy nominations, Watchmen was the show to beat, boldly continuing on from Alan Moore and Dave Gibbons' groundbreaking comics. Little surprise then, that it has won a number of key Emmys—including the big one, Outstanding Limited Series, as well as Outstanding Lead Actress for Regina King, Supporting Actor for Yahya Abdul-Mateen II & Writing (and a music win getting Trent Reznor and Atticus Ross one step closer to a coveted EGOT)
"What in 2019 is the equivalent of the nuclear standoff between the Americans and the Russians?" creator Damon Lindelof pondered in the lead-up to the show, considering how to mirror one of the key elements of the comic. "It is race and the police." Lindelof conceived an intriguing alternative present and as we put it at the time, the new series understood what made the original so special. Not nihilistic violence, not a naked blue dude, but in how it examined power, hubris and big ideas, and invigorated the tired roles of heroes and villains—with the comics' approach to challenging superhero archetypes turned on the source material itself by Lindelof.
Here's Lindelof's powerful acceptance speech:
Here's Regina King accepting her award, thanking her team, and telling you to vote:
And for the record…
Regina King!
2015 – Emmy for American Crime
2016 – Emmy for American Crime
2018 – Emmy for Seven Seconds
2019 – Oscar for If Beale Street Could Talk
2020 – Emmy for Watchmen!!#Emmys pic.twitter.com/ciY72qANIr

— Erik Davis (@ErikDavis) September 21, 2020
The complete list of Watchmen wins:
OUTSTANDING LIMITED SERIES
OUTSTANDING LEAD ACTRESS (REGINA KING), LIMITED SERIES OR MOVIE
OUTSTANDING SUPPORTING ACTOR (YAHYA ABDUL-MATEEN II), LIMITED SERIES OR MOVIE
OUTSTANDING WRITING, LIMITED SERIES OR MOVIE
OUTSTANDING CASTING FOR A LIMITED SERIES, MOVIE OR SPECIAL
OUTSTANDING FANTASY/SCI-FI COSTUMES
OUTSTANDING CINEMATOGRAPHY FOR A LIMITED SERIES OR MOVIE
OUTSTANDING MUSIC COMPOSITION (TRENT REZNOR & ATTICUS ROSS) FOR A LIMITED SERIES, MOVIE OR SPECIAL (ORIGINAL DRAMATIC SCORE)
OUTSTANDING SOUND MIXING FOR A LIMITED SERIES OR MOVIE
OUTSTANDING SOUND EDITING FOR A LIMITED SERIES OR MOVIE
OUTSTANDING SINGLE-CAMERA PICTURE EDITING FOR A LIMITED SERIES OR MOVIE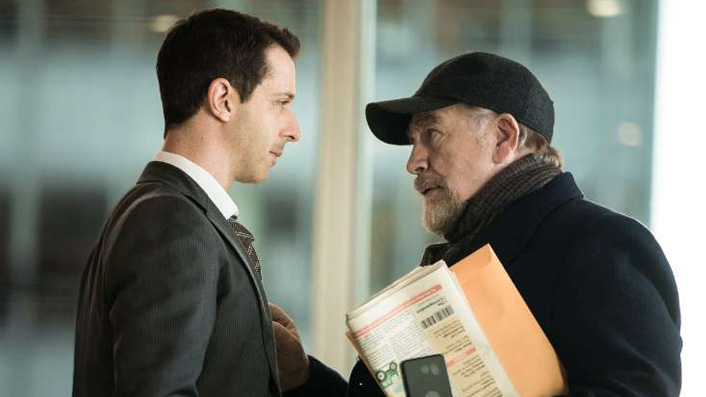 WATCH IT ON NEON AND SKY
Continuing its dominant winning streak from the Golden Globes, the vicious second season of the comedic empire drama added a number of Emmys to its awards collection. This includes Outstanding Drama Series, Directing, Writing & Lead Actor for Jeremy Strong (beating fellow co-star Brian Cox).
What may have seemed like a satire about the Murdochs when it commenced has proved to be so much more, a show with razor-sharp writing and equally honed narrative blades ready to be plunged between the shoulder blades of rivals. As Paul Casserly said of the first season, "The wrestle that unfolds is lovely dirty fun, the comedy so dark it's almost hidden". Any fear Succession might explode on the launch pad evaporated in its second season, which built upon the first in everything from plot twists to shock value, terrible raps and awkward scenes on super-yachts, with the show's top-drawer cast wringing new loathsome lows and comedy heights from their characters.
Check out the on-brand "unthank you" speech for Outstanding Drama Series:
And here's a succinct breakdown to how Strong got the Emmy:
This scene alone earned Jeremy Strong his Emmy #Emmys pic.twitter.com/8Rb180nw1Y

— Chicks in the Office (@ChicksInTheOff) September 21, 2020
The complete list of Succession wins:
OUTSTANDING DRAMA SERIES
OUTSTANDING LEAD ACTOR (JEREMY STRONG), DRAMA SERIES
OUTSTANDING DIRECTING, DRAMA SERIES
OUTSTANDING WRITING, DRAMA SERIES
OUTSTANDING CASTING, DRAMA SERIES
OUTSTANDING GUEST ACTRESS (CHERRY JONES), DRAMA SERIES
OUTSTANDING SINGLE-CAMERA PICTURE EDITING, DRAMA SERIES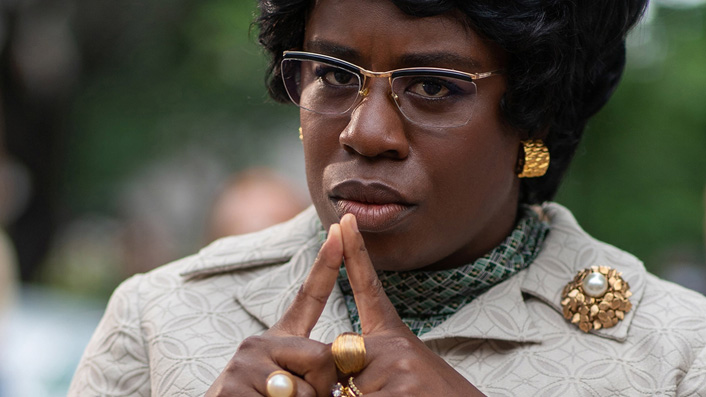 Anything with Cate Blanchett is an awards threat. Surely enough, her latest historical drama earned an Emmy, but it went to Outstanding Supporting Actress Uzo Aduba.
With the late Ruth Bader Ginsburg having attained pop-cultural cachet for her abilities on the US Supreme Court, and her admirable tenacity in staying on the bench in the face of injury, illness and a women-hating President, Mrs. America proved timely in helping to reveal the other side of the coin. As we head into an election of our own with the country's biggest political parties led by women, the series illustrates how ideology can be prioritised over gender, especially with an eager audience lapping it up.
Check out Aduba being absolutely dumbfounded by her win:
The complete list of Mrs America wins:
OUTSTANDING SUPPORTING ACTRESS (UZO ADUBA), MRS AMERICA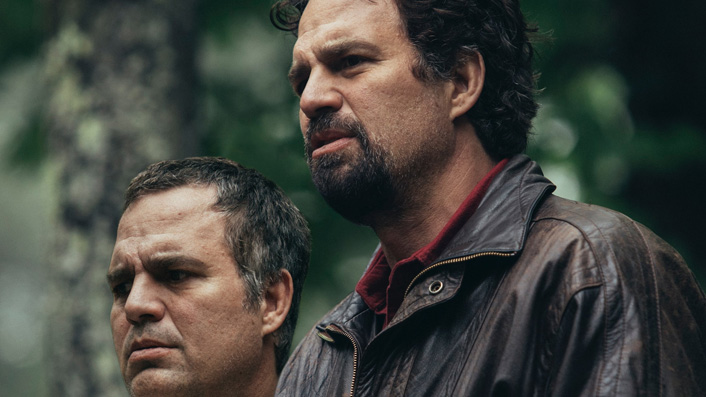 WATCH IT ON NEON AND SKY
Three-time Oscar nominee Mark Ruffalo scored himself an Emmy for his dual roles as twin brothers in this mini-series from Blue Valentine director Derek Cianfrance. The six-part drama follows a man (Ruffalo) trying to get his paranoid schizophrenic brother (Ruffalo) out of an asylum. To get a full understanding of this show's raw and real beauty, check out Dominic Corry's piece here.
Ruffalo made a rousing speech from his couch:
The complete list of I Know This Much is True wins:
OUTSTANDING LEAD ACTOR (MARK RUFFALO), LIMITED SERIES OR MOVIE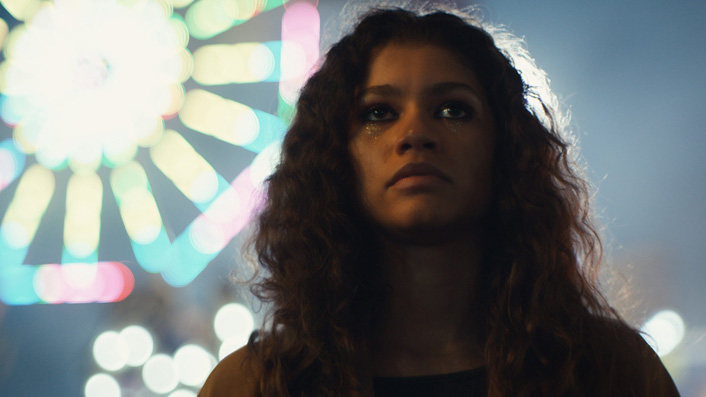 WATCH IT ON NEON AND SKY
One of the big upsets of the night, Zendaya snagged Outstanding Lead Actress in a Drama Series for the hard-hitting coming-of-age series about high school students navigating love and friendships in a world of drugs, sex, trauma, and social media. Find out more from Flicks' Katie Parker about why it may be the most shocking (and shockingly real) teen show of the decade.
Perhaps no one's more shocked this decade than Zendaya herself when accepting her award.
The complete list of Euphoria wins:
OUTSTANDING LEAD ACTRESS (ZENDAYA), DRAMA SERIES
OUTSTANDING CONTEMPORARY MAKEUP (NON-PROSTHETIC)
OUTSTANDING ORIGINAL MUSIC AND LYRICS
WATCH IT ON NEON
To quote Flicks' own Tim Batt, John Oliver has never been more relevant or watchable. His seventh season has scored him a number of Emmys including the big one – Outstanding Variety Talk Show. This year has been in desperate need of hard-hitting satirical news coverage, and Oliver has blessed us with awards-calibre commentary once again.
Watch Oliver accept his award from a "magic" box:
The complete list of Last Week Tonight with John Oliver wins:
OUTSTANDING VARIETY TALK SHOW
OUTSTANDING PICTURE EDITING FOR VARIETY PROGRAMMING
OUTSTANDING TECHNICAL DIRECTION, CAMERAWORK, VIDEO CONTROL FOR A SERIES
OUTSTANDING WRITING FOR A VARIETY SERIES
To round things off, here's this year's moving In Memoriam section:
OK… one more…