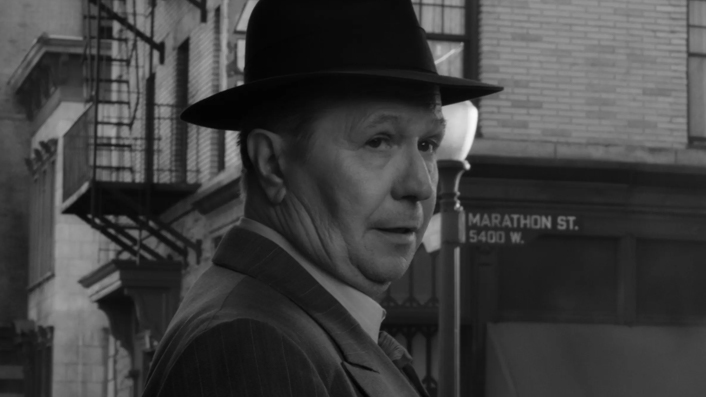 Where to see David Fincher's Mank (including early cinema screenings)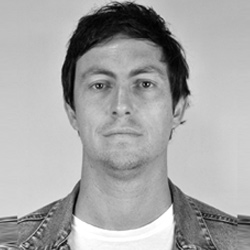 ---
David Fincher's Mank comes to Netflix next month on the heels of early Oscar buzz – and plays select cinemas in Aotearoa this week.
Alcoholic screenwriter Herman J. Mankiewicz (Gary Oldman) is the subject of Mank, David Fincher's first film since 2014's Gone Girl. The old school Hollywood tale—filmed in black and white to emulate the era—chronicles the creation of Orson Welles' masterpiece Citizen Kane.
Mank details Mankiewicz's writing process, and the experiences he brought to his screenplay—including his history with William Randolph Hearst (the blueprint for Charles Foster Kane). And, not to mention, Mank's contentious relationship with Orson Welles.
Mank is already picking up praise for its performance and craftsmanship. Deadline's Pete Hammond, for instance, says Mank is "one of the best films about movies I have ever seen," and, when it comes to the Oscars, "it would be hard to imagine at this point any other film generating more heat."
Sign up for Flicks updates
"Expect nominations for Best Picture, Director, Oldman as Best Actor, a revelatory Amanda Seyfried in Supporting Actress as Marion Davies, Erik Messerschmidt's stunning black-and-white cinematography, Donald Graham Burke's production design, Trish Summerville's luscious costume design, Kirk Baxter's film editing, the score from Trent Reznor and Atticus Ross plus makeup, sound, and visual effects (many of the locations were through the magic of digital)," Hammond says.
So just a few slots on your Oscar ballot to consider, then…
Mank streams on Netflix from December 4, but we're lucky enough to have an early chance to see it on the big screen, with screenings currently scheduled for Auckland, Tauranga and Wellington from November 19th. Click below to see where and when it's playing.