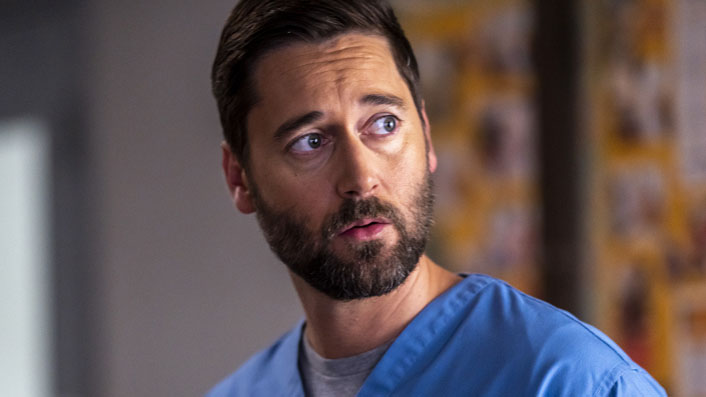 Righteous medical drama New Amsterdam makes room for joy in season four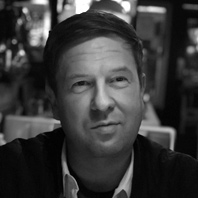 ---

Back for its keenly anticipated fourth season is hugely popular medical drama New Amsterdam – watch it now on Neon. It's a cut above most medical dramas, writes Dominic Corry, one that's leaned into the COVID crisis more than many contemporary dramas – and now dares to look beyond it.
It's been a tumultuous few years for prestige medical drama New Amsterdam, but the show has been quietly gathering steam and seems to be getting its due as it enters its fourth season.
See also:
* Everything new coming to Neon
* The 20 best movies on Neon
* All new streaming movies & series
New Amsterdam's fourth season is the second in an unprecedented three-season renewal announced early last year, indicating a huge amount of faith in the show and allowing it to plan longer-term storylines. But some of those plans (like many) were upended by the COVID crisis, and although the show had to pivot in response, it has leaned into the crisis more than many contemporary dramas.
As season two was coming to a close in March 2020, the show made the decision not to air the filmed finalé—which was about an influenza outbreak—out of sensitivity to the real world crisis then unfolding.
The episode in question was never aired, but some footage from it was repurposed for the season three opener earlier this year, which saw the titular hospital and its staff overwhelmed by the pandemic. Additionally, lead actor Ryan Eggold had previously disclosed on social media that he had caught the coronavirus and recovered. COVID was all up in this show.
In season four, New Amsterdam hasn't exactly left COVID behind, and the show will continue to hit as hard as it always had, but producers have promised to allow a little more room for joy.
Never a show to let the status quo rest for long, relationships and jobs are all on the table in season four, and the premiere hints that big changes are coming for New Amsterdam Hospital.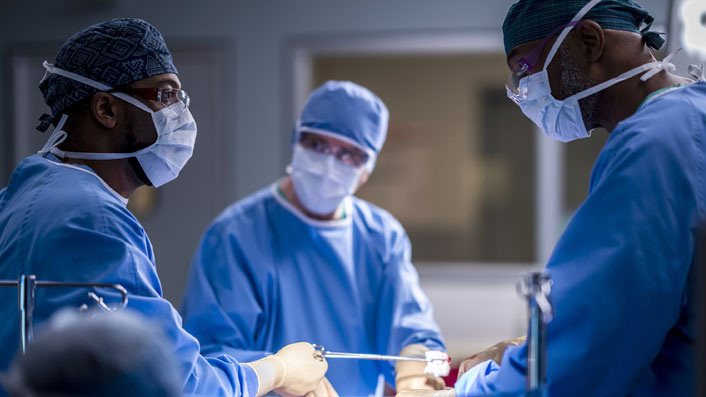 Eggold—who played a TV star on Entourage and now is one—stars in New Amsterdam as Dr Max Goodwin, a passionate physician who ruffled a lot of feathers on his first day, instantly firing much of the senior staff and promising to shake things up.
He has proceeded to do a lot of that at New Amsterdam, a fictional New York hospital inspired by the real Bellevue (the series is based on a book called Twelve Patients: Life and Death at Bellevue Hospital by Eric Manheimer).
Like Bellevue, New Amsterdam is the oldest public hospital in America. Although it treats those without health insurance, it's also on the cutting edge of medical science, has a prison facility that treats inmates from nearby Rikers Island prison, and cares for Presidents.
The hospital sits at the centre of a unique fulcrum that provides the show with access to a variety of storytelling avenues and stands as an aspirational beacon of medical progress in a country that often fails in this area, which the series acknowledges a little more than most medical dramas.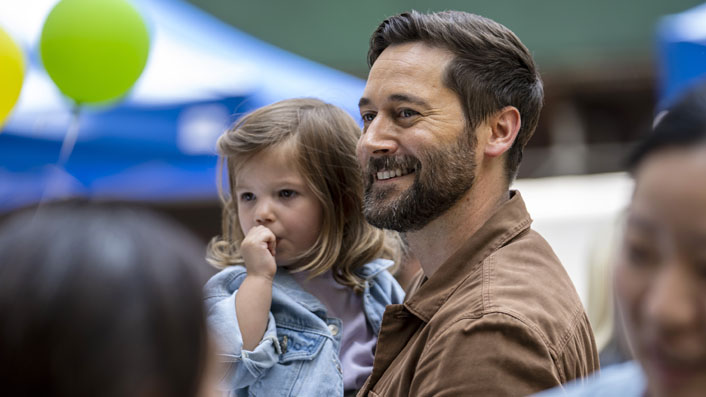 Although there is a wide ensemble, the show is centred around Max, whose attitude as a doctor is dramatically informed by having undergone cancer treatment himself in the first few seasons of the show. Experiencing his hospital's treatment from the other side has forever affected his relationship with his patients.
His attitude is also informed by having lost his wife immediately after she gave birth to their child at the beginning of season two.
The end of season three saw he and longtime co-worker Helen Sharpe (Freema Agyeman), the hospital's Head of Oncology (and Max's one-time cancer doctor), seem to finally consummate their simmering sexual tension, and the season four premiere jumps around in time a bit as the pair tentatively engage in something resembling romance.
The pair's relationship has never been less than complicated, however, so that is unlikely to run smoothly, and Helen's plans to move to London would appear to provide a major hindrance. Although a surprising solution to that problem is proposed in the season four premiere.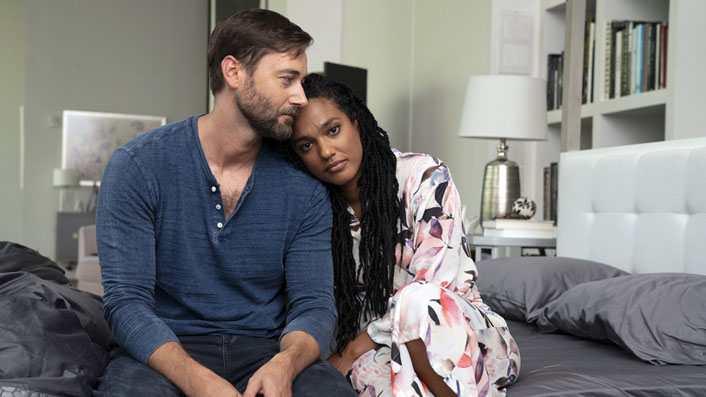 The season four premiere also sees New Amsterdam under attack from an arsonist, which leads sensitive head of psychiatry Dr. Iggy Frome (Tyler Labine) to consult a patient in the Corrections wing of the hospital who's there for being a pyromaniac.
The other main characters in the show are ambitious head of cardiovascular Surgery Floyd Reynolds (Jocko Sims), troubled head of emergency Dr Lauren Bloom (Janet Montgomery), whose relationship with Leyla (Shiva Kalaiselvan) is abruptly made public in the premiere. Labine and Montgomery have been kicking around TV for far too long, and it's nice to see them in a steady gig.
They'll be joined in season four by one of my favourite actors, Michelle Forbes (from Homicide: Life on the Street, 24 and, more recently, Big Sky), who will appear as a new doctor brought in to shake things up at New Amsterdam.
That's been Max's remit this whole time, so it'll be interesting to see how they clash.
There's a reason New Amsterdam is one of the few American network shows that's both on Neon and also deemed worthy of a spot on SKY's SoHo (a channel mostly programmed with cable shows): it's a cut above most medical dramas, driven by a righteous fury over medical inequities that seems inspired by the work of legendary playwright/screenwriter Paddy Chayefsky, in particular his 1971 film The Hospital, for which he won the best original screenplay Oscar.
New Amsterdam isn't as cynical as The Hospital, and it's waaaaay more romantic.