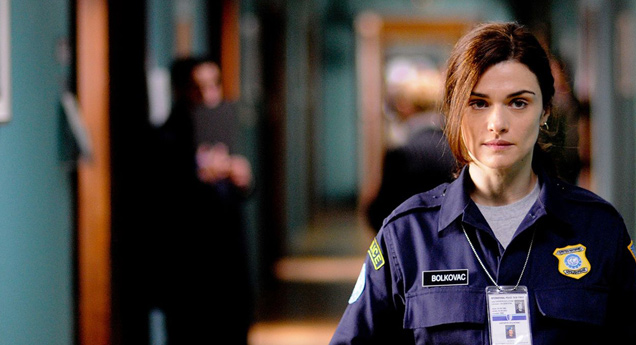 Aaron Yap's Top 25 Movie Discoveries of 2016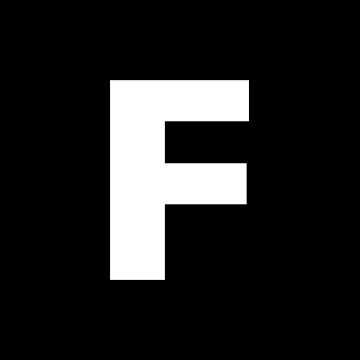 ---
Aaron Yap, New Zealand's Indiana Jones-like discoverer of hidden movie gems, has gone over his 2016 Have Watched list and highlighted the 25 best finds he's made. From new indie darlings to cruelly overlooked films from yesteryear, this meaty selection is gonna help fill your own must-see list.
---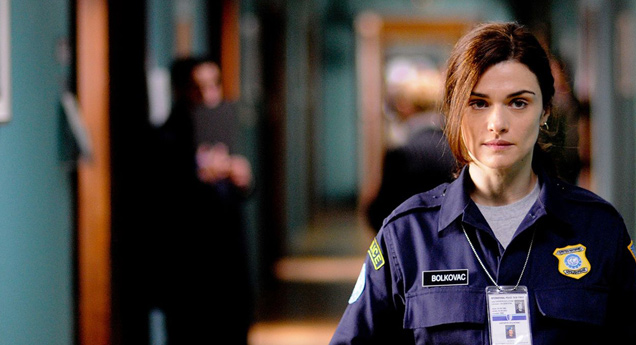 The Whistleblower
Is Rachel Weisz one of the most underrated actresses around? Watching her impassioned performance as real-life Nebraska cop Kathryn Bolkovac in this chilling, unjustly overlooked thriller you'd think so. Even if it doesn't always hit the mark, Larysa Kondracki's engrossing film about the discovery of a sex trafficking ring involving UN peacekeepers in Bosnia disturbs, enrages in all the right ways.
Blu-ray, DVD & On Demand options for 'The Whistleblower'
---
Aloha, Bobby and Rose
Young lovers on the run, hazy-dream neon-lit L.A. boulevards, Elton John blasting on the radio, the freedom of the open road. Fans of Two-Lane Blacktop and other like-minded '70s anti-establishment gems will groove 100% to this indie hit directed by the awesomely named Floyd Mutrux. Cinematography by Rosemary's Baby DP William A. Fraker beams you to a lost time/place. I've never liked Elton John as much as I do hearing "Tiny Dancer" and "Benny and the Jets" soundtrack Paul le Mat and Dianne Hull's unfolding tragic romance.
---
Lord Shango
A regional, micro-budget curio of the blaxploitation genre, mashing up modern-day Christianity and ancient African voodoo with a potboiler revenge plot. Hard to describe but hypnotic from start to finish and totally unique.
---
Shotgun Stories
Jeff Nichols's first feature, and maybe my favourite of all his films. If you were taken by the recent Southern crime drama Hell or High Water, this tale of feuding half-brothers would make for a terrific companion. Vivid, unsparing view of the depressed rural Arkansas milieu, Nichols' low-key direction, authentic cast of unknowns — plus Michael Shannon — this film is everything it needs to be and nothing more.
Blu-ray, DVD & On Demand options for 'Shotgun Stories'
---
Background to Danger
An honest reaction while I was watching this 1943 Casablanca-style WWII espionage pic: this is the most exciting action movie I've seen all year. Not especially distinctive plot-wise, but Raoul Walsh's astonishingly kinetic, whiplash-inducing direction is something else. If alive today, he'd be making Mission: Impossible or Fast and Furious movies or something.
---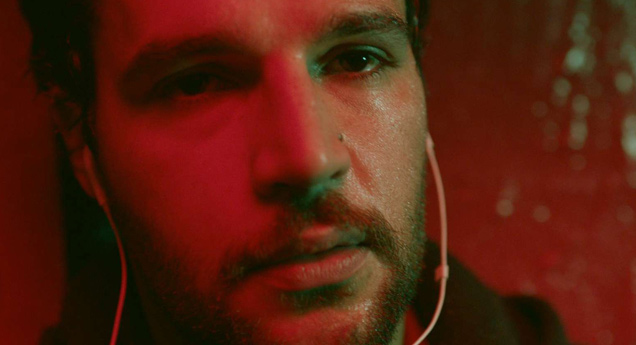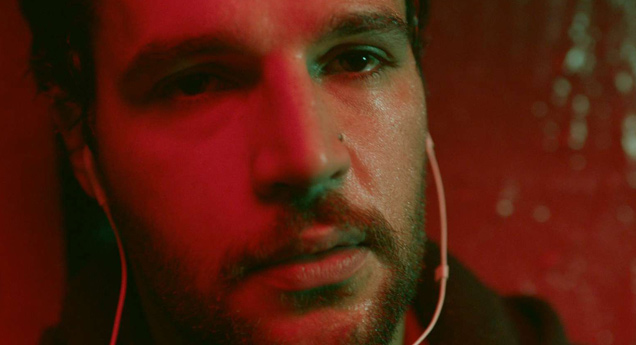 James White
Jesus H. Christ, this one really took me by surprise. And by surprise I mean I didn't expect what looked like a standard slice-of-life indie to reach into my soul, seize the very nature of my present being and obliterate me completely. Heart-wrenching, cut-to-the-bone intimacy, brought to devastating life by Christopher Abbott and Cynthia Dixon's exceptional acting.
Blu-ray, DVD & On Demand options for 'James White'
---
Ulzana's Raid / Scorpio
Filling in my Burt Lancaster gaps, and my respect and appreciation for the guy grows with each film I see. These are two of his best roles in the '70s. Ulzana's Raid is a brutal Vietnam War-era Western, Scorpio a tough, cynical spy flick.
Blu-ray, DVD & On Demand options for 'Ulzana's Raid'
---
The Concorde… Airport '79
I watched all the Airport films, and they're all entertaining to a degree or another, but this last entry takes the cake for unadulterated, wall-to-wall crazy. Almost like if Airplane wasn't a spoof and made with a straight face. If only more franchises could hit their nadir with such breathtakingly batshit badness. A new trash fave.
Blu-ray, DVD & On Demand options for 'The Concorde… Airport '79'
---
The Girl in the Book
A don't-judge-a-book-by-its-cover kind of film, with a great central performance most people will miss because of the none-too-enticing title. Emily VanCamp is superb as an assistant editor who must face her troubled past when an older writer (Michael Nyqvist) resurfaces in her life. Ending is way, way too pat, but tricky subject is mostly handled well. Worth a look simply for how it sheds light on power abuse and patriarchy in the publishing world.
---
Plunder Road
There's economical, and there's Plunder Road, a 1957 heist noir that's the very definition of no bullshit. The near-wordless opening scene is quite remarkable. Echoes of Rififi and Wages of Fear. As pure as a heist flick can be.
---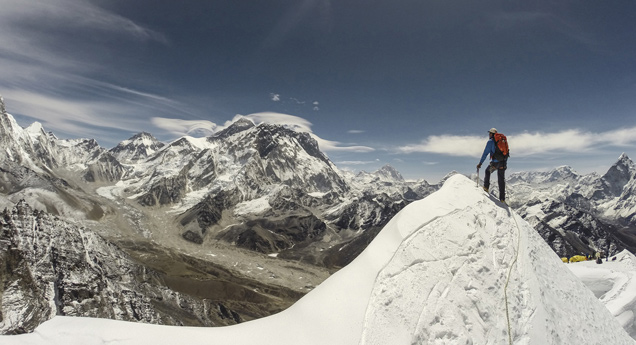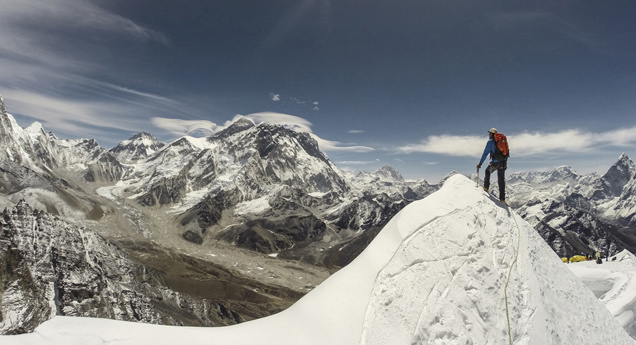 Sherpa
The film that Everest should have been. Jennifer Peedom's doco, recounting the climbing tragedy of 2014 that claimed the lives of 16 people, is a far richer, more emotional and thoughtful experience than Baltasar Kormákur's blockbuster. Riveting, beautifully shot, and sensitive to the plight of the Sherpa people, it's one of the best mountaineering films out there.
Blu-ray, DVD & On Demand options for 'Sherpa'
---
Day Night Day Night
Huge fan of The Loneliest Planet so been meaning to catch Julia Loktev's 2006 debut film about a suicide bomber in the making. Frosty, stripped-down formalism of the Campos/Haneke variety. Expertly unnerving, more terrifying than most horror films. It'll get under your skin.
---
A Family Affair
Angeliki Aristomenopoulou's film, following lute-master George Xylouris and his family as they endeavour to keep Cretan folk music traditions alive, is a wonderful, insightful document of what it's like to be caught between two cultures. Don't expect heaps of big drama, but fascinating all the same and packed with stirring music. Shows how deeply entrenched music is in every facet of the Xylouris clan's lifestyle.
---
The Miracle
Grand Technicolor studio corn set during the Napoleonic wars, starring Carroll Baker as a nun who abandons her convent to be with Roger Moore's English soldier. The only copy of this film that's floating around is fuzzy and horrendously pan-and-scanned, thus diminishing the impact of its widescreen, gloriously florid pageantry, but the feverish, overwrought vibe is still there. Blu-ray please.
---
Garden of Evil
Rollicking pulpy yarn in the Treasure of the Sierra Madre mould, notable for being one of the earliest films to use CinemaScope. Good cast (Gary Cooper, Richard Widmark, Susan Hayward), surreal matte shots, a rare, wonderful Bernard Herrmann Western score. Dug it a lot.
---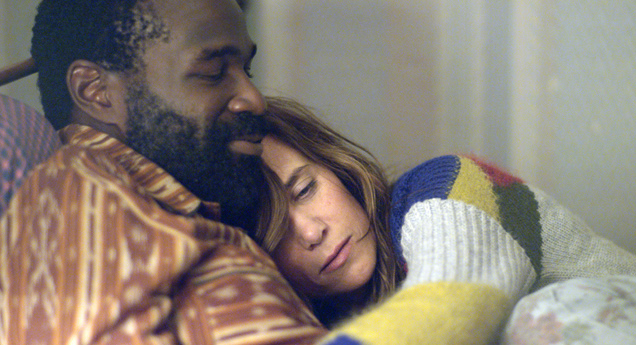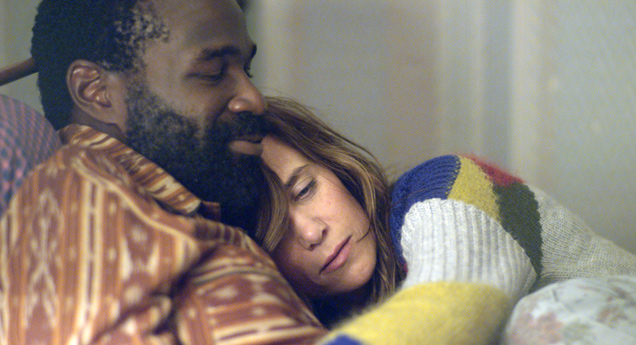 Nasty Baby
Although Sebastián Silva (Magic Magic, Crystal Fairy and the Magical Cactus) hasn't made a Great Film just yet, his films are intriguing enough that I look forward to whatever he does. Silva proves deft at modulating psychologically prickly affairs once again, and this sure-to-polarise low-budgeter plays like a mumblecore flick that's stranded somewhere between satirising the Brooklyn art world and examining the social dynamics of class and privilege. Kristen Wiig gives an excellent non-comic performance as a surrogate mother-to-be for a gay couple played by Silva and Tunde Adebimpe.
Blu-ray, DVD & On Demand options for 'Nasty Baby'
---
A Patch of Blue
After being acquainted with the soundtrack, one of Jerry Goldsmith's loveliest, for years now, it was great to finally watch the film it's attached to. Guy Green's 1965 love story, starring Sidney Poitier as a kindly black man who befriends an abused blind white girl played by Elizabeth Hartman, might not have the same daring punch as it did during the peak of the Civil Rights movement. Some might even find it too cloying or simplistic. But it remains relevant, and the bittersweet bond that builds between Poitier and Hartman is delightfully acted and affecting. Shelley Winters, who nabbed an Oscar for her performance as Hartman's abusive mother, tears up the screen every time she appears.
---
They Came Back
The source for the French supernatural series Les Revenants. I've grown weary of the zombie genre's ubiquity, but this 2004 film is darn good, opting for a matter-of-fact, procedural approach rather than splattery action. Might be too dry and slow for some, but I found it refreshing.
---
The Stalking Moon
When is Robert Mulligan going to get his due? Best Western I saw this year, and maybe now one of my favourites. Gregory Peck plays an army scout protecting Eva Marie Saint and her half-breed Indian son from the Apaches. Understated but gripping, well-shot.
---
The Visit
Just the sort of modest B-movie thing M. Night Shyamalan needed to make post-career implosion. Doesn't do anything too amazing with the found footage gimmick, but his command of technique makes it better than most of the genre. An appealingly weird and wickedly funny chiller.
Blu-ray, DVD & On Demand options for 'The Visit'
---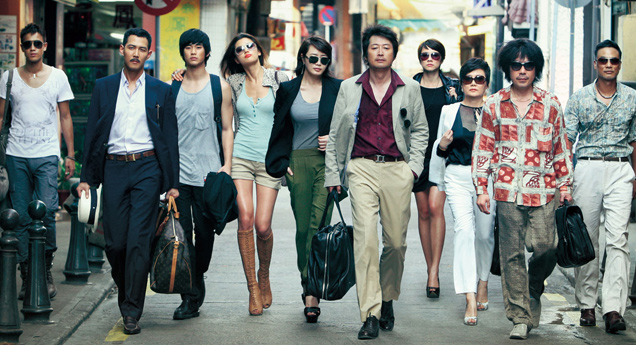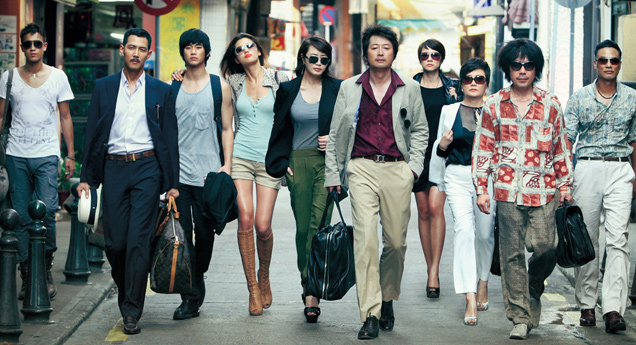 The Thieves
The Koreans beating Hollywood at their own game. Glossy Ocean's Eleven-esque blockbuster with intricate script, muscular action set-pieces and A+ multi-lingual Korean/Hong Kong ensemble having a blast. The shootout down the side of a building in the last half of the film is mint.
Blu-ray, DVD & On Demand options for 'The Thieves'
---
Rachel Getting Married
Family dysfunction run amok at boisterous wedding, humanely observed by Jonathan Demme. Anne Hathaway in blistering form as ex-junkie fresh out of rehab. Rich use of live musical performances add to fly-on-the-wall realism. Demme's best since The Silence of the Lambs.
Blu-ray, DVD & On Demand options for 'Rachel Getting Married'
---
Time Out of Mind
Richard Gere goes sleeping rough in New York. Director Oren Moverman's skillfully applied aural and visual textures immerse us in the vibrant, bustling urban surroundings. Gere blends in convincingly. A meandering but absorbing character study.
---
Pather Panchali
My first time with Satyajit Ray. Tranquil, lyrical, tremendously moving portrait of an impoverished Indian family struggling to get by in the countryside. Insert "restores your faith in cinema" cliche here.
---
A Candle for the Devil
Been falling behind on Euro-trash viewings of late but this bonkers and sleazy movie about two murderous God-fearing sisters running a Spanish village guesthouse more than compensated. A psychological shocker with a confronting, cock-eyed take on religious fundamentalism and gender politics, the film conjures a thoroughly seething atmosphere of sexual repression that's matched by an absolutely hysterical performance from Aurora Bautista as the more unhinged of the pair. It's a good reminder why I love this shit.