Most of Aotearoa's greatest filmmakers come from humble beginnings. Their journey often involved diving into the underappreciated art of short filmmaking and getting selected to play at the Cannes Film Festival. From there, anything seems to be possible.
We tip our hats to those beginnings with this handpicked selection of New Zealand short films that played at Cannes – all of which you can watch right now.
---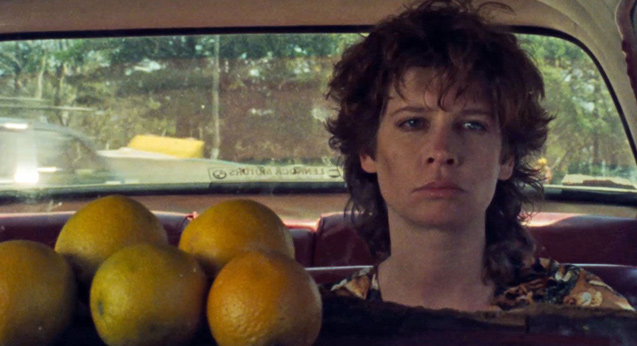 Peel
Written and directed by Jane Campion
A cinematic exercise in dramatic tension, Jane Campion's Peel observes a distressed family of three like a surgeon observes an opened carcass. The arrangement of uncomfortable close-ups, disruptive sounds of cars passing, and timely f-bombs speak out to the discomfort this family's been holding for a while now. In essence, they are the orange, and Campion's filmmaking nails skin them down.
Peel won the Palme d'Or for Best Short Film in 1986, making Campion the first woman and New Zealander to win the top honour. Campion went on to score the feature film Palme d'Or for The Piano and became Jury President for Cannes 2014.

---
Sure to Rise
Written and directed by Niki Caro
Set in a trailer trash corner of New Zealand, Niki Caro's debut film oozes with the same cultural compassion she shows in later features like Whale Rider, North Country and McFarland, USA. Caro's crafty visual storytelling gives a lot about the lead's history as well as her current predicament, while the ending playfully dances around the image's frame to give off a fantastical vibe without ever losing its sense of reality.
Sure to Rise was nominated for the short film Palme d'Or at Cannes 1994. Caro is currently working on Disney's live-action Mulan.
---
Stroke
Written and directed by Christine Jeffs
A woman relaxes in a swimming pool until a bunch of athletic dickheads spoil her tranquillity. Seems like a simple scenario, and it is, but Christine Jeffs' sharp focus on social tension makes this experimental piece absorbing. The striking sound design, furious editing, and Fiona Samuel's attuned portrayal of anxiety make this an engrossing cinematic experience.
Stroke was selected to play as part of Cannes 1994. Jeffs made her feature debut with beloved New Zealand film Rain, an adaptation of Kirsty Gunn's novel, and went on to direct Gwyneth Paltrow in 2003's Sylvia as well as Amy Adams and Emily Blunt in 2008's Sunshine Cleaning. Her upcoming Western Sugar follows a group of Southern women banding together to save two girls from the KKK.
---
The Beach
Directed by Dorthe Scheffman and written by Frances Edmond
Tackling the confronting issue of domestic violence, Dorthe Scheffman's short says a lot with tasteful tenderness. Even in the openness of a secluded beach, she effectively portrays the shackles her lead character bears while her friend tragically demonstrates how good intentions can sometimes make matters worse.
The Beach was nominated for the short film Palme d'Or at Cannes 1996. It's been a long time coming, but Scheffman will finally make her feature debut with Vermilion, which is due out later this year in September.
---
Infection
Written and directed by James Cunningham
Much like 1995's Hackers, this animated cyber-thriller from James Cunningham gives an audacious depiction of the internet. Instead of ones and zeroes, the world of online banking consists of walking eyeballs with drivers licences and a literal library of accounts where a hand that sees from its fingernail attempts to free its master from his student loan.
Infection was nominated for the short film Palme d'Or at Cannes 2000. Cunningham has had a long and successful career as a short film animation director, from 1997's cutting-edge short Delf to 2015's award-winning Accidents, Blunders and Calamities.
---
Cow
Written and directed by Michael Bennett
No, this is not a Jean-Pierre Jeunet film. You'd be forgiven for thinking that though because Michael Bennett paints a bold and quirky world that's as distinctive as the French director's fantastical oddities. With slamdunk performances from Kiwi screen legends Ian Mune and Martyn Sanderson, this wordless wonder is a statement on human pettiness and a loving ode to the passive nature of cows.
Cow was selected to play at Cannes 2002. Bennett went on to make his feature narrative debut in 2010 with Matariki.
---
Lars and Peter
Written and directed by Daniel Borgman
Danish-New Zealander Daniel Borgman stapled his filmmaking skills onto this family tale of grief, growth, and fleeting innocence. Borgman's understanding eye for early adolescence shines as brightly here as it does for his 2013 feature The Weight of Elephants, as does his superb ability to get great performances from children. The image sparks with nostalgia as if the past was chiseled onto the reel which, again, reappears later in Borgman's career with his NZIFF 2017 feature Loving Pia.
Lars and Peter was selected in competition at Cannes 2009.
---
This story is part of our month-long celebration of 40 years of NZ film. Follow all our daily coverage here.