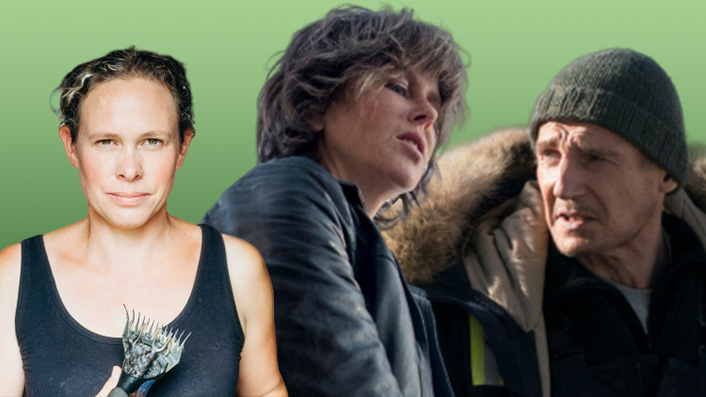 New to NZ streaming services this December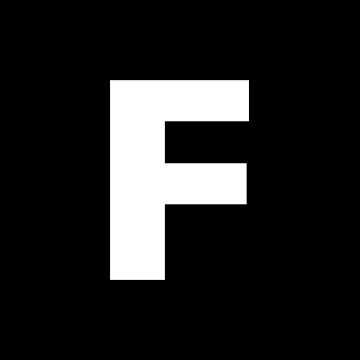 ---
In this final month of 2019, New Zealand's big streaming services roll out a wealth of films and shows to see you through to the new year. This includes Cold Pursuit on NEON, The Witcher on Netflix, and the release of Quentin Tarantino's 9th film to the home market.
---
New to NEON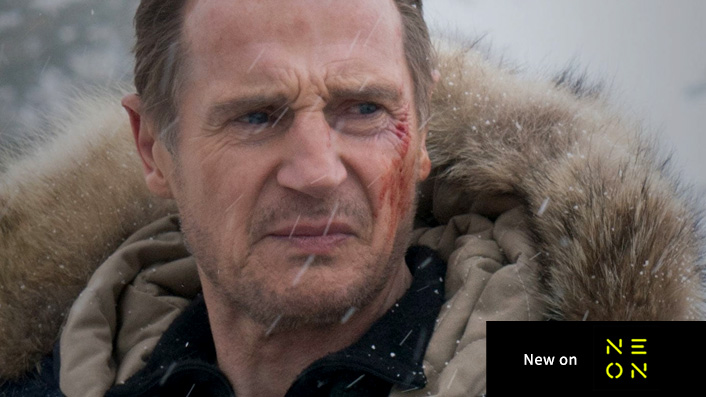 Liam Neeson gives his usual man-out-for-revenge role a darkly comedic twist in this thriller, playing a humble snowplough driver who seeks to murder the drug dealers he thinks killed his son. Based on director Hans Petter Moland's 2014 Norwegian film In Order of Disappearance, who returns to helm this English language remake.
We held preview screenings of Cold Pursuit earlier this year and according to the feedback we got, it took the audience by surprise. Here are a few taster quotes: "Like an intentionally funny version of the Taken films," "in the vein of Fargo," "gruesomely funny… thoroughly enjoyed it."
Cold Pursuit streaming from 12 December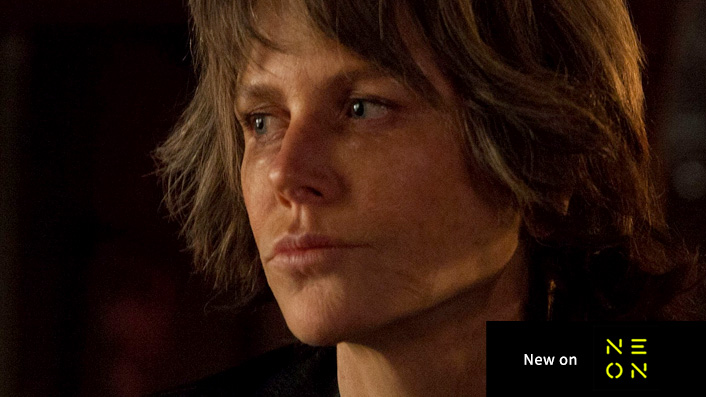 Nicole Kidman plays a police detective, broken and battle-hardened, who attempts to reconnect with the members of a gang she infiltrated as a young undercover cop—a past that continues to haunt her. From director Karyn Kusama, reuniting with the writers of 2015's The Invitation.
"A fascinating character study that does more for Kidman than it does for the genre. But then, on this kind of form, she deserves it." -Matt Glasby, FLICKS
Destroyer streaming from 2 December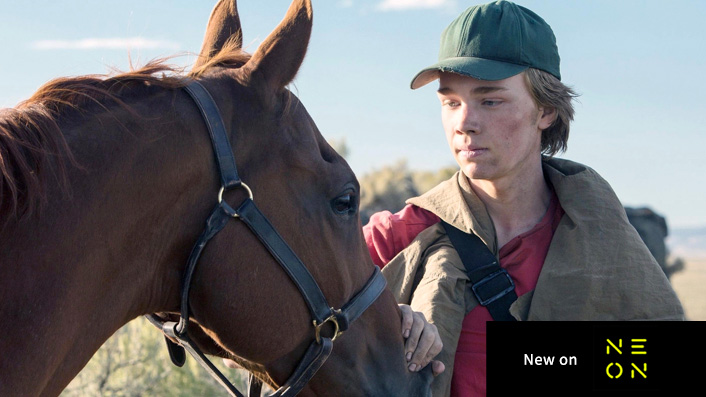 A 15-year-old homeless teen (Charlie Plummer, The Dinner) goes in search of his only known relative in this A24 drama co-starring Steve Buscemi and Chloë Sevigny. On his journey, he saves and befriends a former racing horse from being disposed of.
"A favourite of many who saw it at [the] New Zealand International Film Festival, Lean on Pete is well worth seeking out" -STUFF
Lean on Pete streaming from 2 December
Sign up for Flicks updates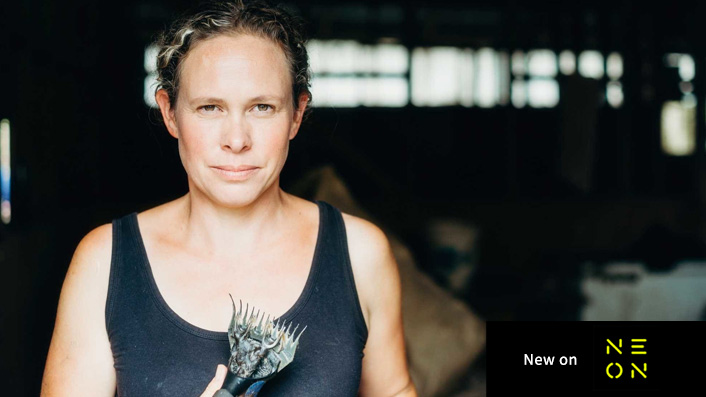 This Aotearoa documentary follows five women with a passion for sheep shearing—two of whom are legends, three of whom are stars on the rise—as they compete in the world's top shearing competition.
"An illuminating celebration of what it means to rise to one's own expectations." -Katie Parker, FLICKS
She Shears streaming from 2 December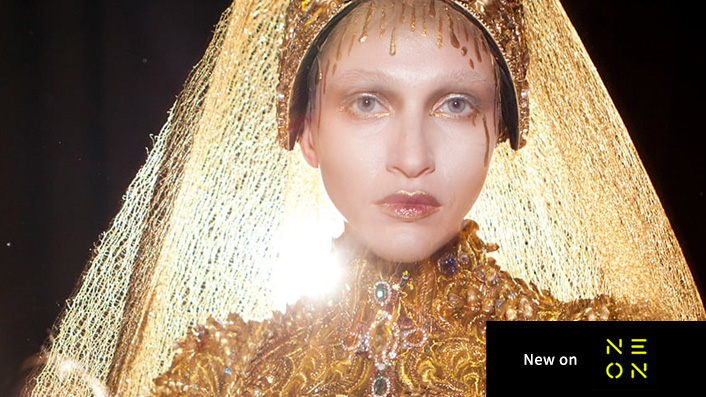 New Zealand documentarian Pietra Brettkelly (A Flickering Truth) chronicles designer Guo Pei's attempt to break into the exclusive and mostly European club of elite fashion designers.
"Truly beguiling… You have to be impressed with the pure artistic enterprise, drive (and yes, major financial investment) it takes to bring to fruition such a jaw-dropping collection, of which some of the garments may not even be purchased." -Sarah Voon, FLICKS
Yellow is Forbidden streaming from 2 December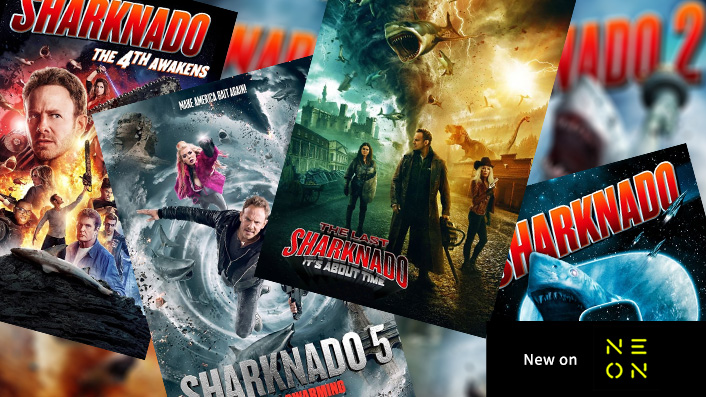 Like straight-to-streaming Christmas rom-coms, the Sharknado series managed to capture the hearts of a specific cult audience hungry for incomparably crap-tastic movies. With the release of the sixth and final film, fans of sharks or tornados or Tommy Wiseau's The Room can now dedicate an entire day to watching the saga.
Every Sharknado film streaming from 4 December
Click here for full NEON December releases
---
New to Netflix

Based on the top-selling videogame series, which were based on Angrzej Sapkowski's novels, Henry Cavill (Mission: Impossible – Fallout) plays monster hunter Geralt of Rivia in a world where the people are often worse than the creatures he slays.
The eight-episode season is created by Lauren Schmidt, best known for her work on The West Wing and Netflix properties Daredevil and The Umbrella Academy.
The Witcher streaming from 20 December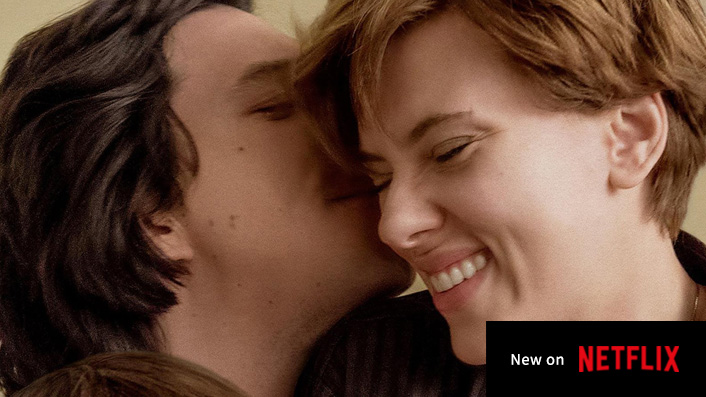 An actor (Scarlett Johansson) and her stage director husband (Adam Driver) struggle through a gruelling long-distance divorce in this Venice film festival nominee from Noah Baumbach (Frances Ha). As with Martin Scorsese's The Irishman, the critical praise behind this one makes it a hot contender for next year's Academy Awards.
Having gone through a divorce himself, Baumbach reportedly showed the film to his ex-wife Jennifer Jason Leigh. "I showed her the script and then I showed her the movie a little bit ago," Baumbach told People. "She likes it a lot."
Marriage Story also plays in select New Zealand cinemas ahead of its streaming release (find times and tickets).
Marriage Story streaming from 6 December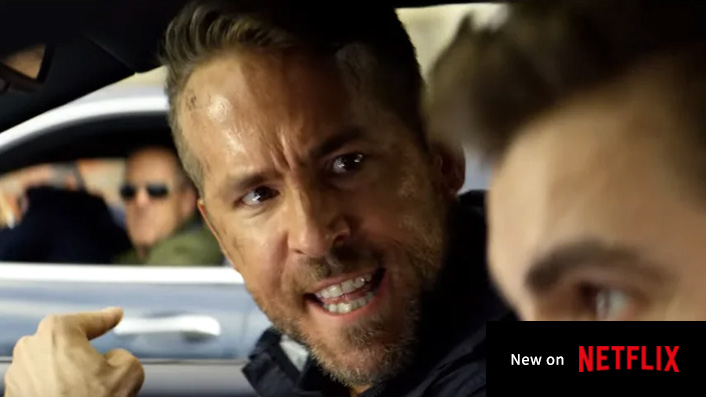 Ryan Reynolds leads this Michael Bay action film from the writers of Deadpool, and according to this tweet from Reynolds, it's "the most Michael Bay movie in the history of Michael Bay." Co-starring Mélanie Laurent and Dave Franco, the film follows a group of billionaires who fake their deaths in order to covertly take down A-grade criminals. "The most Michael Bay movie" indeed.
6 Underground streaming from 13 December

Going behind the Vatican walls, this Netflix feature puts Anthony Hopkins in the role of Pope Benedict alongside Jonathan Pryce as reformist Pope Francis. Inspired by true events, Oscar-nominated Kiwi screenwriter Anthony McCarten (The Theory of Everything) pens the meeting of these two powerful figures as they attempt to forge a new path for the Catholic Church.
The Two Popes also plays in select New Zealand cinemas ahead of its streaming release (find times and tickets).
The Two Popes streaming from 20 December

One of last year's standout hits, this original horror written-directed-starring John Krasinski and co-starring Emily Blunt follows a family who must stay silent to hide from deadly creatures that hunt by sound.
"Coupled with a patient, lingering camera, some nicely restrained CGI, and naturalistic performances, the result is almost unbearable suspense" -Katie Parker, FLICKS
A Quiet Place streaming from 18 December
Click here for full Netflix December releases
---
New to Everything Else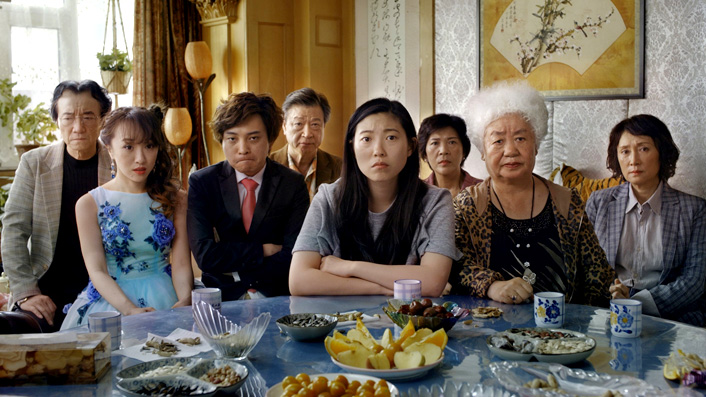 A Chinese family keeps their terminally ill matriarch in the dark about her prognosis in this Sundance hit comedy starring Awkwafina.
"Building on the seismic momentum triggered by last year's mainstream breakthrough Crazy Rich Asians, The Farewell is yet another heartening, significant boost in Asian screen representation, and with a less ritzy, more reflective, working-class encapsulation of its themes, resonates even louder." -Aaron Yap, FLICKS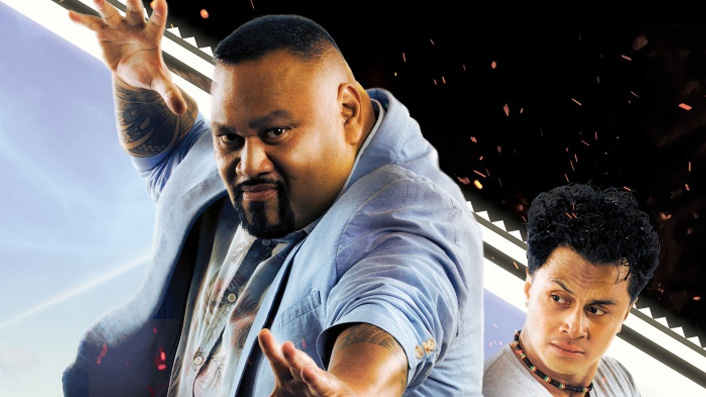 Alama (Vito Vito) refuses to go back to Samoa until he catches his brother Popo (Longi Taulafo), who took his hard-earned money, in this New Zealand-set Samoan action comedy from the director of Three Wise Cousins and Hibiscus & Ruthless. Alama contacts his relative, aspiring private investigator Bob (Tofiga Fepulea'i), for help, though his "unconventional" approach to solve the case may hinder more than it helps.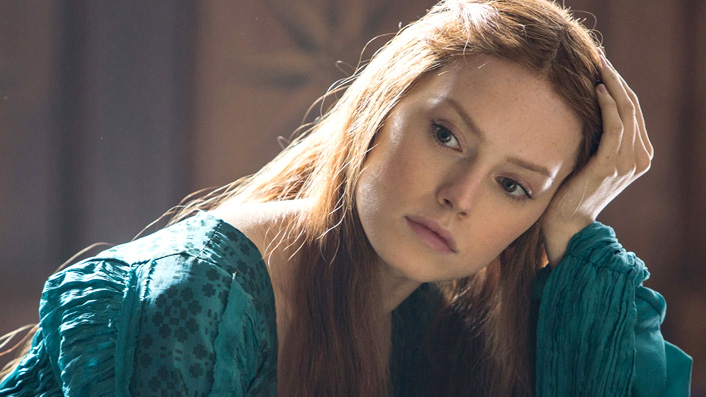 Daisy Ridley is the title character in this retelling of Shakespeare's Hamlet, told from Ophelia's perspective. Co-stars Naomi Watts as Gertrude.
"Ophelia may get a bit carried away shoehorning other Shakespeare plays in here and there, but overall there's something refreshing about learning that the male-centric story we thought we knew may not be accurate after all" -Steve Newall, FLICKS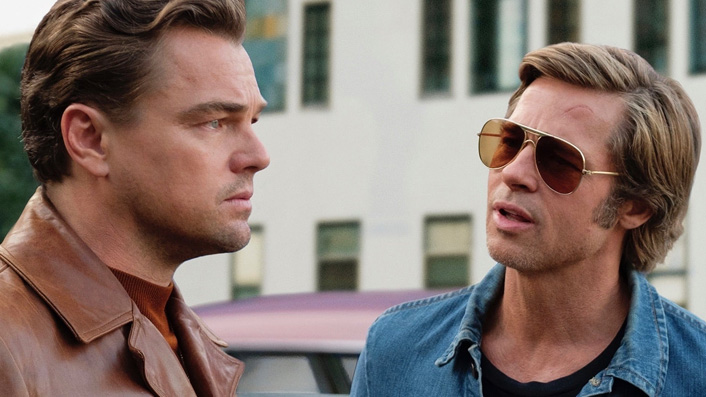 Quentin Tarantino's latest all-star drama set in 1969 L.A. stars Leonardo DiCaprio as a former TV star still struggling to make it in Tinseltown, co-starring Brad Pitt as his longtime stunt man and Margot Robbie as Sharon Tate.
"It's quite a departure from the iconic filmmaker's intense last three movies, ambling along to its own groove, which may be harder to get on board with. But when you do, it's a particularly pleasurable groove that for some fans will make for Tarantino's most beloved work to date." -Daniel Rutledge, FLICKS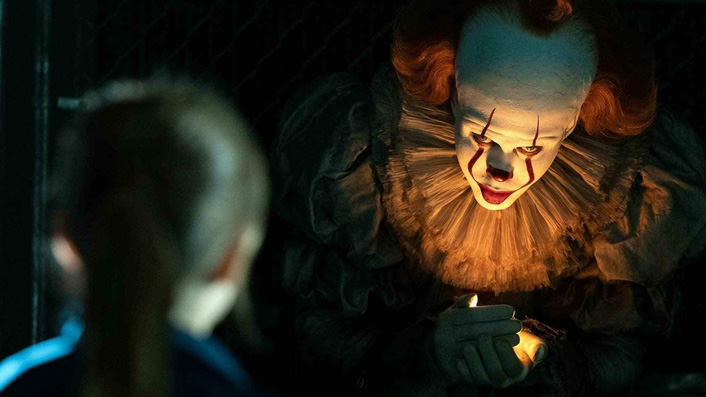 James McAvoy, Jessica Chastain and Bill Hader star in the sequel to 2017's hit horror, set 27 years after the events of the first film. Director Andy Muschietti returns, along with Bill Skarsgård as Pennywise.
"At its best in its horror set pieces (one of which involves a candidate for cinema doggo of the year), Muschietti has done enough here to make Chapter Two interesting, including more than the bare minimum of gleefully gross viewing." -Steve Newall, FLICKS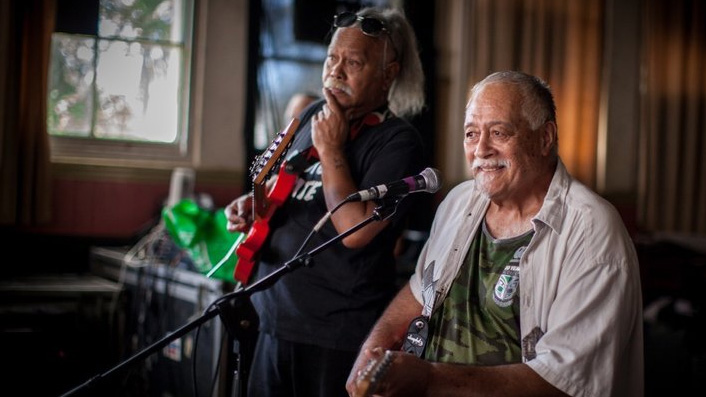 Documentary on legendary New Zealand reggae group, Herbs. Celebrates the men from different islands in the South Pacific who gave voice to a generation and the issues of the time through their iconic music.
"Iconic in Aotearoa's popular, musical and political culture, local legends Herbs get their incredibly-deserved documentary dues here, in this relentlessly watchable and deeply personal pic directed by Tearepa Kahi." -Steve Newall, FLICKS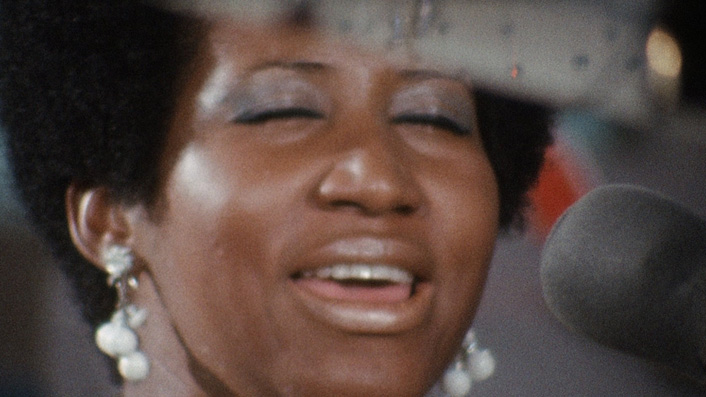 Oscar winner Sydney Pollack (Out of Africa) co-directs this documentary on Aretha Franklin's seminal live gospel album, recorded over two days in January, 1972.
"Franklin's performance will blow you away, even as the intimate filmmaking ensures you feel every drop of sweat in the room—and pity the many people there whose garments look less than breathable." -Steve Newall, FLICKS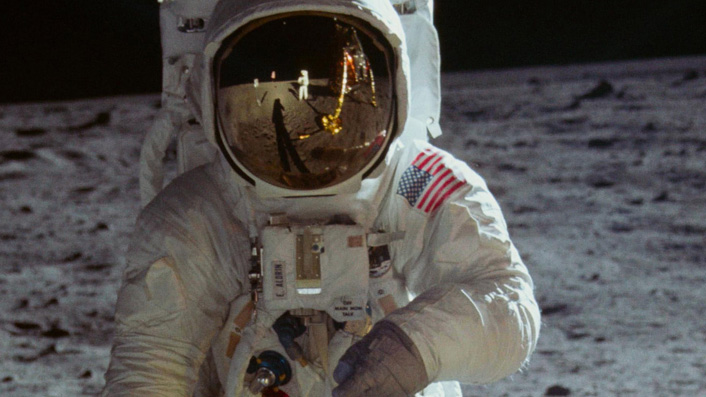 Todd Douglas Miller's critically lauded look back at the Apollo 11 moon landing mission led by Neil Armstrong, Buzz Aldrin and Michael Collins.
"A triumph of archival documentary-making," says Flicks editor Steve Newall in his NZIFF mini-review, "from the opening footage of NASA's crawler-transporter slowly driving the rocket to its launch site this film looks INCREDIBLE. Dispensing with narration as it follows the events of the moon landing in sequence, Apollo 11 is intimate, enormous, detail-rich, and equipped for audience heart-in-mouth moments. See it."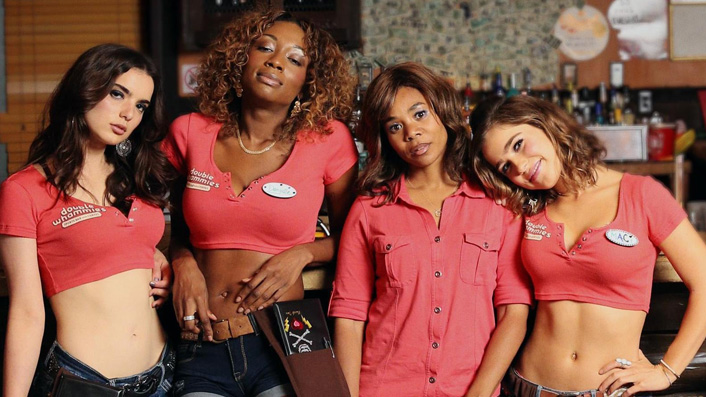 The filmmaker behind art comedies Computer Chess and Results follows the tight-knit staff at boob-oriented bar/restaurant Double Whammies in this comedic drama that won critical praise, including a spot on Barack Obama's best of 2018 list.
"Support The Girls is a stirring, bittersweet depiction of solidarity between working women and a nuanced collection of vignettes that perfectly captures the exhaustion and mundanity of everyday capitalism." -Amanda Jane Robinson, FLICKS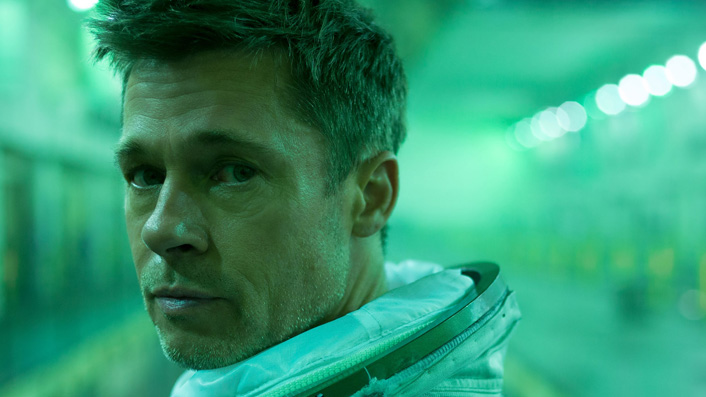 An astronaut (Brad Pitt) journeys across the solar system in search of his father and to learn more about a looming threat to human survival in this sci-fi from the director of The Lost City of Z. Front-loaded with an Oscars-certified cast that includes Tommy Lee Jones, Donald Sutherland and Ruth Negga (Loving).
"For a film that traverses the solar system, depicted to stunning effect, there's a deceptive sense of simplicity when Ad Astra isn't thrilling with truly nerve-wracking action/sci-fi set pieces in Earth's orbit, on the Moon and beyond." -Steve Newall, FLICKS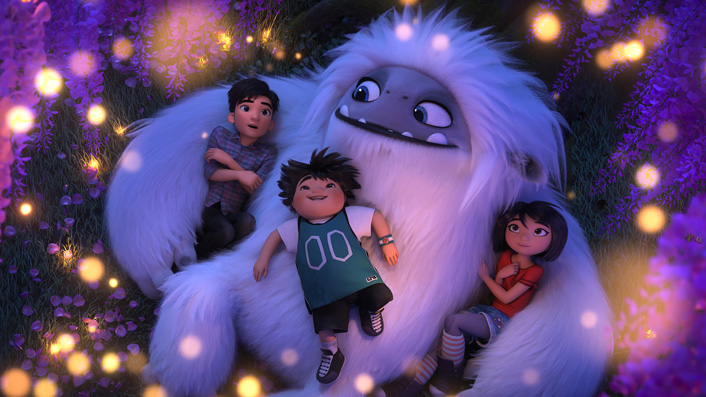 When a group of pals encounter a young Yeti, they set out on a 3000-mile trek from Shanghai to the Himalayas to reunite him with his family in this DreamWorks Animation adventure.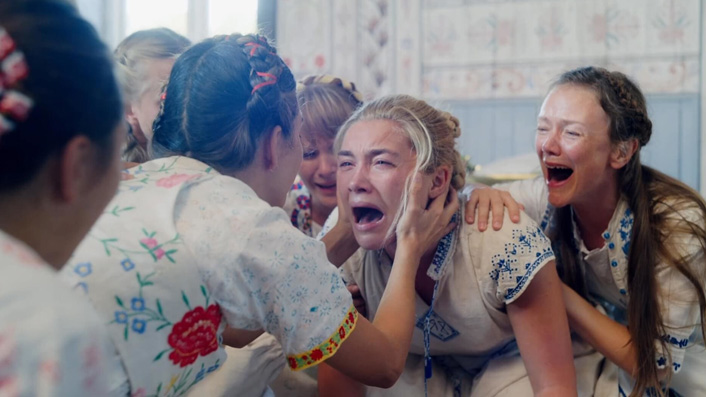 In this folk-horror from the director of Hereditary, Florence Pugh (Lady Macbeth) plays a troubled young woman who joins her boyfriend and his friends on a trip to a pagan village in Sweden. Select cinemas in Aotearoa are still showing the three-hour director's cut (find times and tickets).
"Even if Aster overreaches this time round, toiling towards a cathartic exit to a disintegrating relationship that doesn't completely land, it's still quite the journey getting there: hilariously off-kilter, visually striking, deliriously inspired in parts, and yes, stark-raving mad." -Aaron Yap, FLICKS