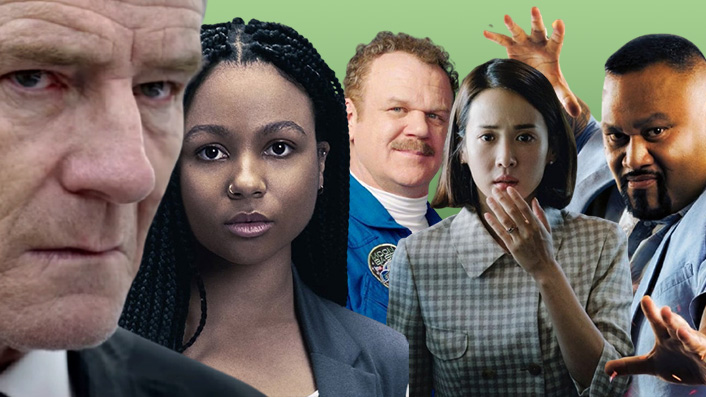 Bryan Cranston crime thriller, 2020's big Oscar-winner and everything else on Neon this December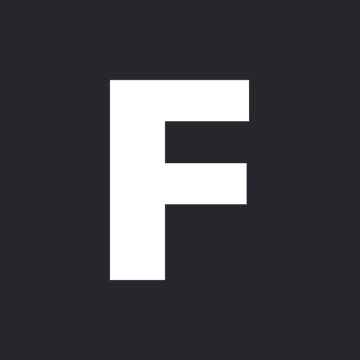 ---
Neon's filling your stockings and laying gifts under your tree this December with a wealth of shows and films. Check out our six highlights followed by the full release schedule.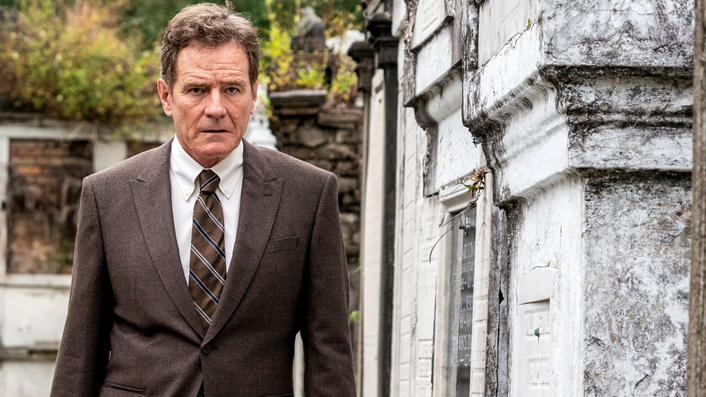 Bryan Cranston, the almighty, leads this 10-episode legal thriller as a respected New Orleans judge whose teenage son, Adam (Hunter Doohan), is involved in a hit-and-run that leads to a high-stakes game of lies, deceit and impossible choices. Co-stars Michael Stuhlbarg as the much-feared head of a crime family opposite Hope Davis as his wife. BAFTA winner Peter Moffat (The Night Of) serves as showrunner, executive producer and writer of multiple episodes.
Episode 1 streaming from 15 December (new eps fast-tracked weekly)

See also
* Films and shows now streaming on Neon
* All new streaming movies & series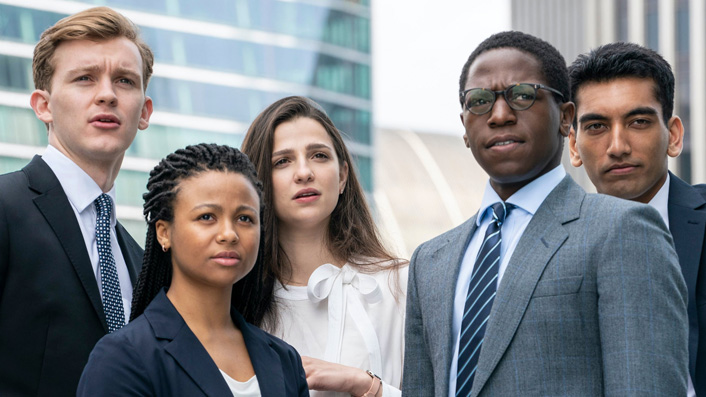 Set in the aftermath of the 2008 global financial crisis, this HBO series follows a group of young graduates looking to find their place in the cutthroat world of international finance. Lena Dunham, Golden Globe-winning creator of Girls, directs the first episode.
All episodes streaming from 2 December
Sign up for Flicks updates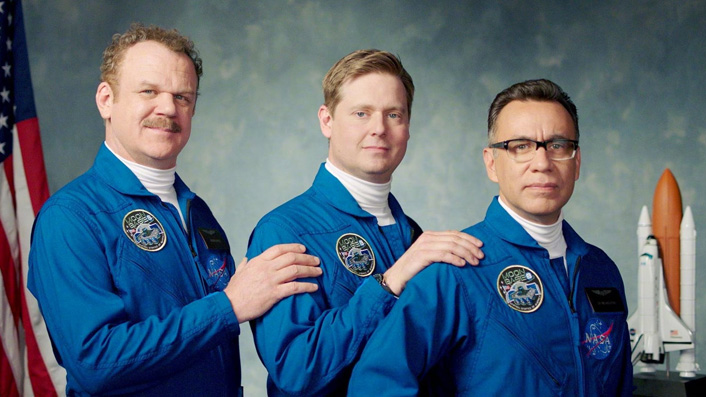 Three decisively mediocre astronauts (John C. Reilly, Fred Armisen, Tim Heidecker) living in a NASA test environment vie for the chance to be selected to go to the moon in this Showtime comedy series. While working vigorously to complete their training, a series of unexpected circumstances forces the astronauts to question their own mental sanity, trust in each other and whether or not they're cut out for space travel.
Streaming from 28 December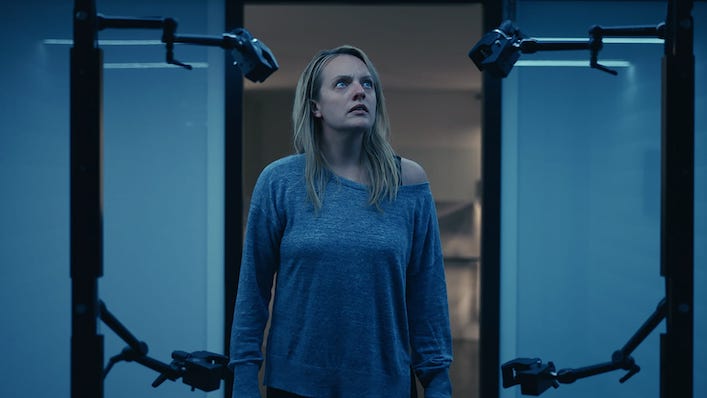 Australian director Leigh Whannell, maker of 2018's Upgrade and writer of Saw films one through three, presents this new take on The Invisible Man (from the H.G. Wells novel and 1933 Universal Studios horror classic) starring Elisabeth Moss as a woman who suspects her abusive ex-partner – supposedly dead – has actually found a way to make himself invisible.
Streaming from 30 December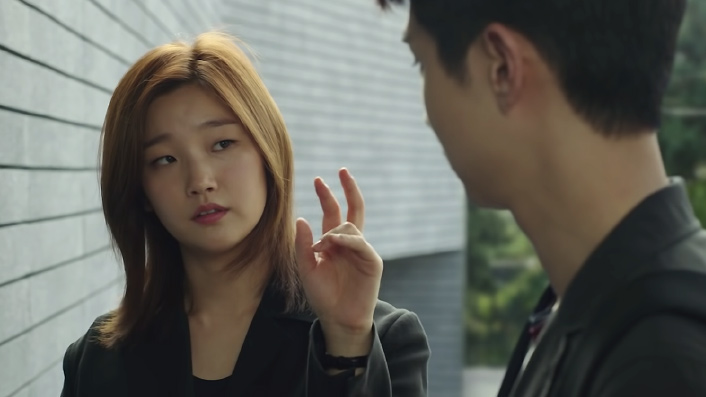 Flicks' #1 film of 2019. A poor family's and a rich family's lives unexpectedly intersect in this Best Picture Oscar-winning tragicomedy from South Korean auteur, Bong Joon-Ho (Okja).
Streaming from 2 December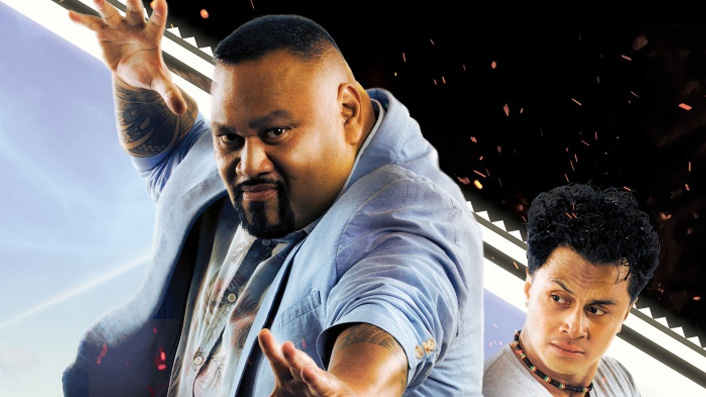 Alama (Vito Vito) refuses to go back to Samoa until he catches his brother Popo (Longi Taulafo), who took his hard-earned money, in this New Zealand-set Samoan action comedy from the director of Three Wise Cousins and Hibiscus & Ruthless co-starring Tofiga Fepulea'i. This independent filmmaking team have a holiday film coming to cinemas, Mama's Music Box, which was created as part of a "self-inflicted" challenge to make a feature in 30 days.
Streaming from 1 December
---
Everything coming to Neon this December
1 December
Motherhood
Take Home Pay
Dora and Friends: Into the City!: Season 1 – 2
JoJo's Dream Birthday
2 December
Parasite
Industry
3 December
Danger Close: The Battle of Long Tan
Bob the Builder: Snowed Under
Box Yourself Christmas
The Little Toymaker
Timmy's Christmas Surprise
4 December
Spycies
Candy Cane Christmas
The Christmas Cabin
Homemade Christmas
Christmas Harmony
A Christmas Break
Spotlight on Christmas
Twinkle All the Way
Rusty Rivets: Season 2
Zog
Stick Man
6 December
Ride Like a Girl
7 December
Shameless: Season 11
Euphoria: Trouble Don't Last Always
Biggest Little Farm
Celia
Iron Firsts and Kung Fu Kicks
Untouchable
8 December
Hot Air
9 December
The Walking Dead: Season 10A
Bombshell
10 December
What Women Want
Kung Fu Panda: Legends of Awesomeness: Season 2 – 3
11 December
Crazy, Not Insane
Fred Claus
Love & Hip Hop: Hollywood: Season 4 – 6
13 December
The Peanut Butter Falcon
14 December
Fool's Gold
Game Shakers: Season 3
15 December
Your Honor
Apple Tree House
16 December
Murder on Middle Beach
Richard Jewell
17 December
Pompeii
My World Kitchen: Season 2
Swashbuckle: Season 4
18 December
Hereafter
The Polar Express
100 Things To Do Before High School
Dwight in Shining Armour: Season 4
19 December
The Island
20 December
I Still Believe
21 December
Chef
Going the Distance
Prisoners
Most Expensivest: Season 3B
22 December
Keeping Faith: Season 2
23 December
Underwater
25 December
Playmobil: The Movie
26 December
Bill & Ted's Excellent Adventure
The Pirates! Band of Misfits
Yogi Bear
27 December
The Way Back
28 December
Moonbase 8
Ben 10: Alien Swarm
Ben 10: Destroy All Aliens
Ben 10: Race Against Time
Bend It Like Beckham
29 December
Drunk History: Season 5 – 6
One Star Review
Cop Out
We Summon the Darkness
30 December
The Invisible Man
31 December
Vikings: Season 6B