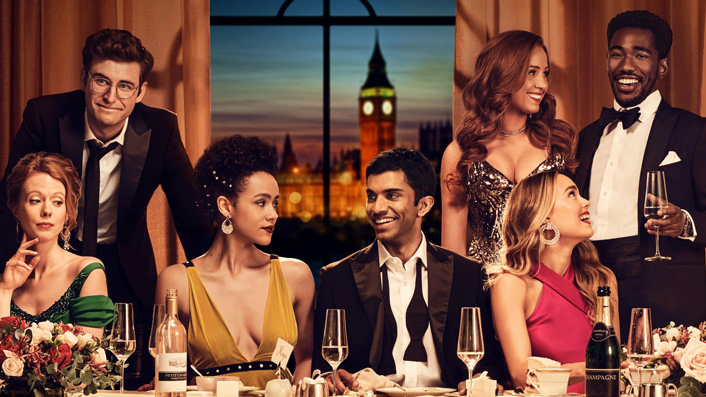 Everything on NEON this January, including new Four Weddings and a Funeral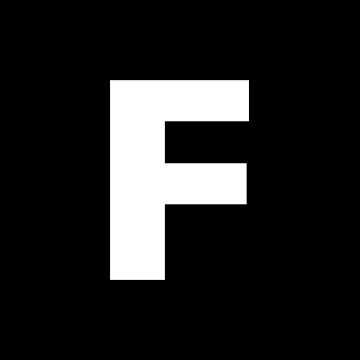 ---
NEON kicks off the new year with a generous helping of brand new shows and fresh movies. See our six highlights for January followed by absolutely everything coming to the streaming service next month.
Mindy Kaling, writer and star of this year's Late Night, and Matt Warburton (The Mindy Project) adapt the 1994 rom-com into a television series. Nathalie Emmanuel (Missandei from Game of Thrones) stars as a young communications director from New York who travels to London for a wedding. As she reconnects with old college friends, old flames (and grudges) are reignited, and before it's all done, there will be three more weddings and at least one funeral.
Four Weddings and a Funeral: Season One streams from 18 January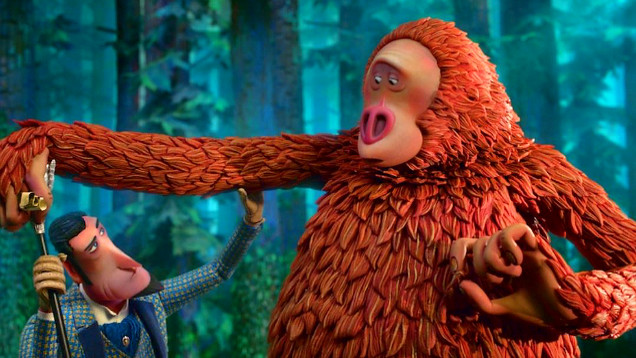 Turns out, bigfoot is quite the gentleman in this adventure comedy from stop-motion animation studio Laika (Kubo and the Two Strings). When discovered by a pompous explorer, the pair travel together to find his long-lost relatives.
"While the film trumpets an array of recognisable messages, it couldn't be more earnest in doing so, and it's a tone that suits the story perfectly." -Sarah Ward, FLICKS
Missing Link streams from 14 January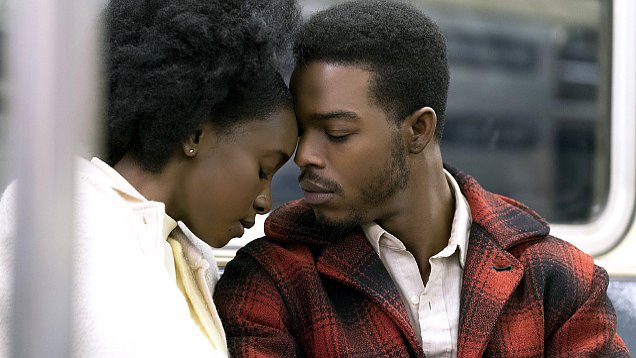 Filmmaker Barry Jenkins follows his Best Picture Oscar winner Moonlight with this dramatic love story set in 1970s Harlem. An adaptation of the novel by James Baldwin (subject of Oscar-nominated documentary I Am Not Your Negro), the story follows the romance of a young black couple with a baby on the way. However, with the expecting father falsely accused of rape, the rest of the family search for ways to prove his innocense.
"A stirring, compassionate, beautiful experience." -Aaron Yap, FLICKS
If Beale Street Could Talk streams from 15 January
Sign up for Flicks updates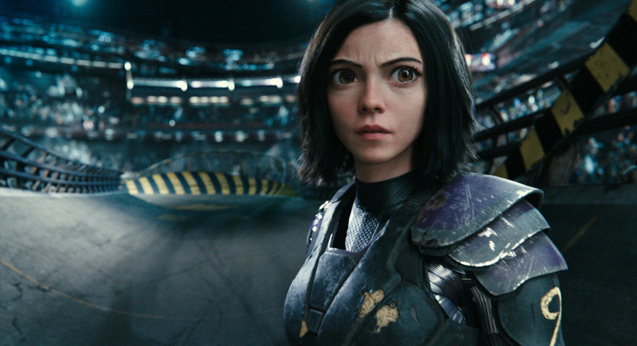 Director Robert Rodriguez and producer James Cameron turned Yukito Kishiro's classic manga into a sci-fi blockbuster. Rosa Salazar stars as a female cyborg found in a scrap-heap with no memory of who she is or what she was designed for. Co-stars Christoph Waltz and Mahershala Ali.
"As a spectacle-slathered B movie it's got some philosophically chewy ideas, and a lot of spunk." Luke Buckmaster, FLICKS
Alita: Battle Angel streams from 16 January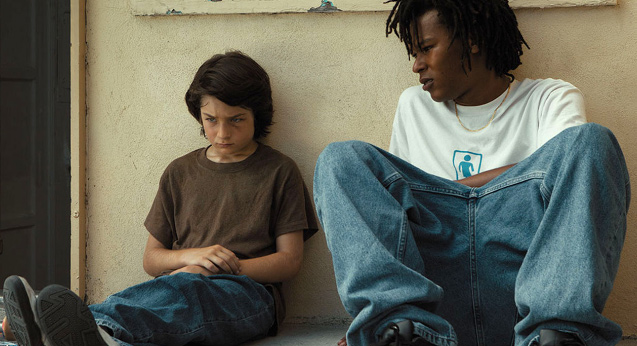 Jonah Hill made our list of Best Feature Debuts of the Decade with this skater-punk slice-of-life set in—you guessed it—the mid-90s. Shot in 4:3 with hearty doses of camcorder footage, the film follows a troubled young kid who starts to build an identity within the skateboarding scene.
"A believable constructed time machine of a film, shot on 16mm in 4:3, blessed with a great cast and a knack for depicting both hanging out and the strife of growing up. Loved it." -Steve Newall, FLICKS
Mid90s streams from 17 January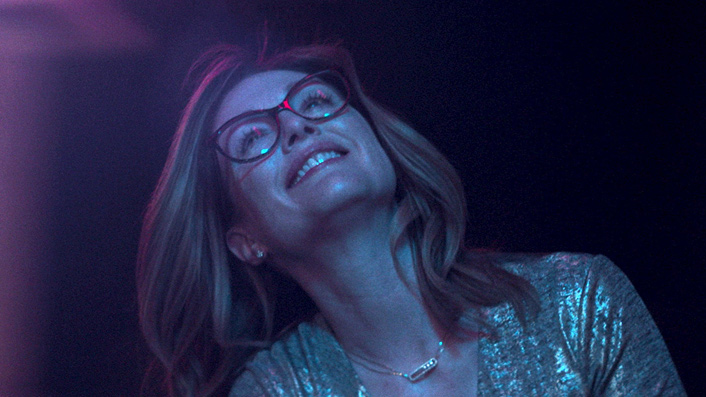 Julianne Moore leads this in-search-for-love drama as a middle-aged woman who wants to be more than just a grandmother. When Mr. Right seemingly comes along in the form of John Turturro, romance appears to bloom—until she gets to know him better. From the director of Oscar-winner A Fantastic Woman, remaking his 2013 Spanish-language film Gloria.
"Don't go expecting a rom-com, or any of the patronising cliches associated with the genre. Just go for a hugely entertaining slice-of-life, delivered by the best in the business." -STUFF
Gloria Bell streams from 22 January
---
All January new releases:
Available 4 January
A.R.C.H.I.E.
A.R.C.H.I.E. 2
Griff's Great Kiwi Road Trip [series]
Available 5 January
Finding the Way Home
K-9 Adventures: Legend Of The Lost Gold
On the Basis of Sex
Available 6 January
Mr. Calazaghe
Race to Win
Available 7 January
Saving Flora
Ben 10 [series]
Available 8 January
Big Love: Seasons 1 – 5
Five Feet Apart
A Mermaid's Tale
Robin Hood (2010)
Available 9 January
Entanglement
The Karate Kid (2010)
Space Chicken
Surf's Up
Penguins of Madagascar
Available 10 January
Jellyfish
The Virginian
Available 11 January
Gracie
Available 12 January
The Brawler
Available 13 January
The Outsider [express weekly]
The Hustle
The Flintstones
The Flintstones in Viva Rock Vegas
Band of Brothers: Season 1
The Pacific: Season 1
Available 14 January
Missing Link
Love Island UK: Season 6
Available 15 January
DC's Legends of Tomorrow: Season 5 [express weekly]
If Beale Street Could Talk
Available 16 January
The New Pope [express weekly]
Alita: Battle Angel
Available 17 January
Lonesome Dove Church
Mid90s
Love Island UK: Aftersun
Available 18 January
Four Weddings and a Funeral [series]
Open Season
The Queen and I
Available 19 January
Who Killed Garrett Phillips?
Riddick
Available 20 January
Public Enemies
A Sunday Horse
Available 21 January
Time Freak
Available 22 January
Gloria Bell
Available 23 January
Avenue 5 [express weekly]
American Hustle
Fighting with My Family
Tyson
Available 24 January
1985
Stagecoach
Available 25 January
Bare Knuckle
Available 29 January
The Secret Life of Pets 2
Demolition NZ: Season 1
Coming Soon
The Baby-sitters Club
Hook
Madeline
The Pirates! Band of Misfits