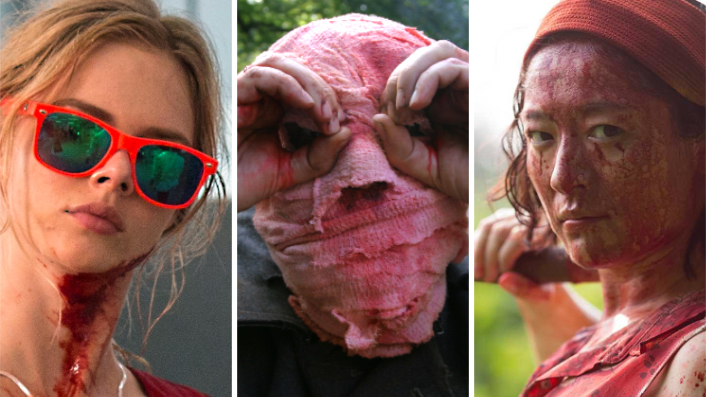 Horror streaming service Shudder is now freaking out NZ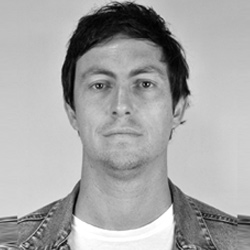 ---
The wait for a dedicated horror streaming service is over with the arrival of Shudder. Steve Newall previews what horrors lie in store…
UPDATED AUGUST 17 WITH OFFICIAL LAUNCH INFORMATION
Horror fans rejoice—a new streaming service has entered the fray promising plenty of blood-soaked frights and freak-outs. Since 2015 Shudder has been streaming horror titles into US homes, and now the service has officially launched for New Zealanders.
See also:
* New to streaming services in August
* All new streaming movies & series
Shudder is available via web browser and iOS, Apple TV, Android and Android TV apps. browser window, with dedicated apps on their way. As of today, there are around 120 horror films available to watch, largely a mix of indie and classic titles. Many will be familiar to those who've devoured Incredibly Strange selections in the past.
Shudder's Twitter account for Australia and New Zealand promises "more titles will be available very very soon as things are being rolled out in phases!" Others cross over with some of the B-grade faves over on Prime Video (but without as many clunkers to wade through). Of particular interest here at Flicks are the films billed as Shudder Exclusives, which will be our first chance to see horrors like recent infectious body horror pic The Beach House and Zoom-call seance film Host.
Other films immediately added to our watchlists include Japanese zombie comedy sensation One Cut of the Dead, brutal feminist revenge thriller Revenge, recent Whānau Mārama: New Zealand International Film Festival selection Yummy. Plus, Samara Weaving and Steven Yeun-starring corporate splatter-fest Mayhem, indigenous zombie immunity tale Blood Quantum, and 2011 Sundance shocker The Woman (prompted by its recent sequel Darlin').
We also recommend a bunch of indie horror titles streaming on Shudder—Goodnight Mommy, The Guest, homegrown horror-comedy Housebound, The Innkeepers, and Starry Eyes for instance—along with classics like Hellraiser and Maniac Cop. And, stretching the parameters of horror a little, Ben Wheatley's delightfully black comedy Sightseers and Nacho Vigalondo's superb sci-fi Timecrimes.
Shudder also has series content streaming, including a series reboot of Creepshow, Neil Gaiman's Likely Stories, and horror docos like Eli Roth's History of Horror and Cursed Films.
A Shudder subscription costs $7.99 a month, with an annual membership option of $79.99 (working out to $6.67 per month). They offer a one-week free trial, and—unlike most streaming services—encourage member ratings and reviews.
From Shudder's media release today:
AMC Networks' Shudder—called the "gold standard" of targeted streaming services by The Guardian and described by Thrillist as "pretty much everything a horror fan could want"—announced today that its premium subscription streaming service for horror, thriller, and the supernatural is now available in Australia and New Zealand, expanding a global footprint that already encompasses the United States, Canada, Germany, the United Kingdom and Ireland.
"We're thrilled to share our unrivaled collection of curated horror and supernatural movies and series with Australian and New Zealand audiences just in time for Halloween season, where we feature our biggest and best programming of the year," said Craig Engler, Shudder's General Manager. "These new launches continue our growing international expansion and our commitment to offer premium genre entertainment to a global audience."
Shudder offers hundreds of hours of programming, including dozens of original and exclusive movies and original series like the breakout hits Creepshow and Cursed Films. Among the initial titles available are:
● Recent Shudder Originals including Zoom-based, shot in quarantine chiller Host, the highest-rated horror movie on Rotten Tomatoes with a 100% fresh rating. As well as the Certified Fresh eco-horror The Beach House, Blood Machines, Blood Quantum, Impetigore, Lake of Death, Random Acts of Violence (premiering Aug. 20), Scare Package, The Room, Yummy and Z.
● Shudder Original Series Creepshow (from showrunner/executive producer Greg Nicotero), supernatural action series The Dead Lands (in Australia only) and the Shudder Exclusive Missions.
● Documentaries like the Shudder Original Horror Noire: A History of Black Horror, the Shudder breakout docu-series Cursed Films, Shudder Exclusive In Search of Darkness and season AMC Visionaries: Eli Roth's History of Horror.
● Other Shudder Originals and Exclusives including Belzebuth, Deadtectives, the Hell House LLC Trilogy, Mayhem, The Night Shifter, One Cut of the Dead, The Ranger, Revenge, Satan's Slaves, Terrified and Tigers Are Not Afraid.
Shudder is available in Australia and New Zealand on the web, iOS, Apple TV, Android and Android TV, and also FireTV in Australia. Plans start at just AU$5.83 and NZ$6.67. Now through 31 August, 2020, new members can get 20% off their first year when they sign up for an annual subscription with promo code SHUDDERANZ at Shudder.com.