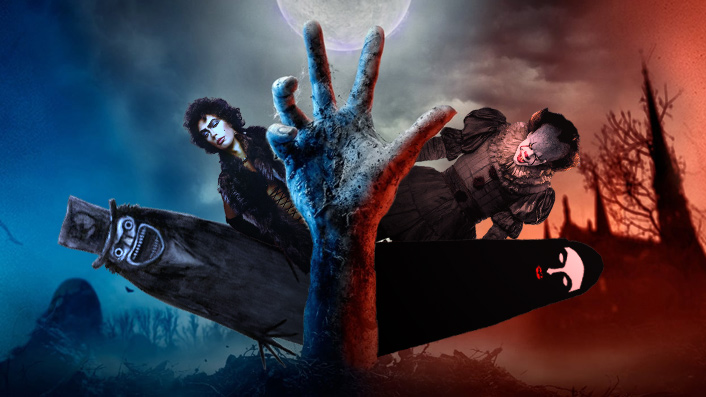 Movies to terrify in cinemas (and streaming at home) for Halloween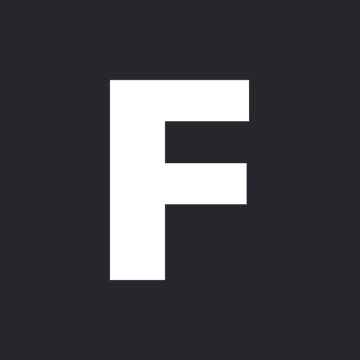 ---
Halloween is almost upon us, which means another year of intense (or last-minute) costume planning, rushed trips to the dairy for lollies to dish out to the neighbourhood—or just watching a new horror pic or creepy classic.
We're not scary stylists or cadaverous confectioners, but can definitely assist with some viewing options of the horrific variety. Read on for a detailed dig into what's playing in cinemas and some of the most ghoulish gems on streaming services to mark the season. 
If you need further horror viewing inspiration, check out our list, as voted by New Zealanders, of the Top 100 Horrors That Scare You Shitless.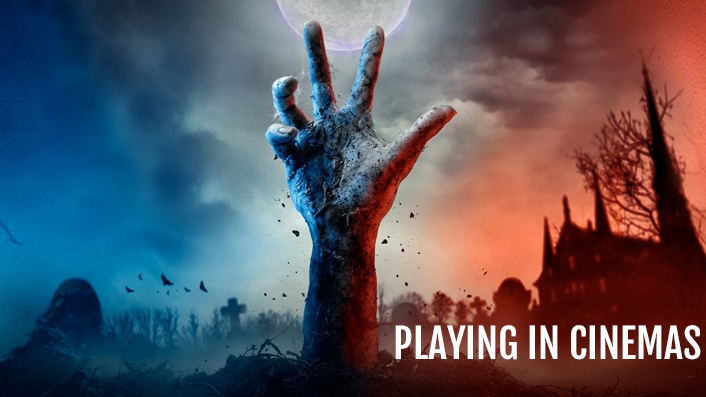 Terror-Fi Film Fest
Aotearoa's largest genre festival is back in Wellington, Christchurch and Auckland, showcasing some bloody outstanding horror, thriller, sci-fi, action, western and fantasy films from around the world.
Be sure to browse the full line-up and give our horror quiz a go for a chance to win tickets.
Midsommar: Director's Cut
Couldn't make the limited screening of the theatrical cut to A24's insane cult horror that has inspired a million Halloween costumes? Turns out, you're the lucky one, as the director's intended three-hour version will play in select NZ cinemas.
Click here for session times and tickets.
The Dead Don't Die
Bill Murray and Adam Driver are small-town cops fighting off the undead in this zombie comedy from arthouse fave Jim Jarmusch (Only Lovers Left Alive). Co-stars Selena Gomez and a sword-wielding Tilda Swinton.
Click here for session times and tickets.
Scary Stories to Tell in the Dark
Select cinemas are giving this younger-minded horror one last hurrah for Halloween. Based on the book that spooked many kids back in the day, the film follows a collection of stories set in mid-20th Century America.
Click here for session times and tickets.
Sign up for Flicks updates
It: Chapter 2
Pennywise returns for this three-hour conclusion to this adaptation of Stephen King's creepy sewer clown horror. If you need to catch the first one, it's currently on Netflix (see below).
Click here for session times and tickets.
3 From Hell
The Firefly family is back in Rob Zombie's follow-up to The Devil's Rejects and House of 1000 Corpses. Stars Sheri Moon Zombie, Sid Haig (RIP), Richard Brake and Danny Trejo.
Click here for session times and tickets.
Rocky Horror Picture Show
You can count on Richard O'Brien's classic to play somewhere in Aotearoa every Halloween. This year, you'll find it playing at Matakana Cinemas and Whakatane's WhakaMAX (as well as a sadly sold-out screening at its spiritual home, the Hollywood Avondale).
Click here for session times and tickets.
---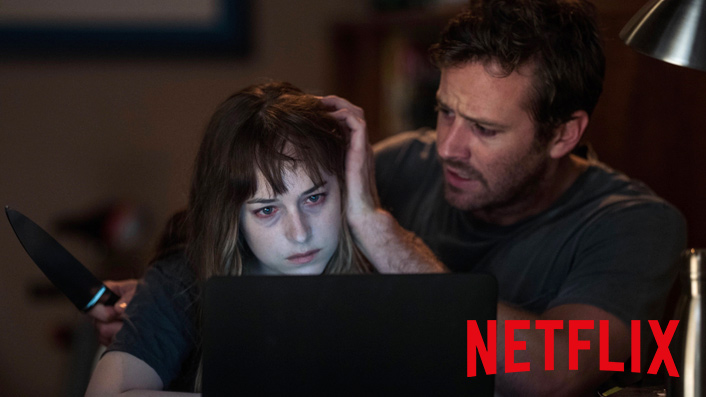 Netflix fare skews towards more recent horror, with a large proportion of films that not only bypassed cinemas here, but you probably never heard of until spending hours scrolling through the menu. Nevertheless, a good look at their catalogue uncovers a heady brew of horror options.
Wounds
Armie Hammer and Dakota Johnson star in this horror from the director of the excellent Under the Shadow (also on Netflix). Arriving in NZ via streaming within the past weeks after screening at this year's Sundance Film Festival, Wounds follows the sinister events that occur when a stranger's phone is left behind in the bar Hammer's character works at. As you can see above, the stars do not look happy.
The Exorcist
One of the all-time horror greats—maybe THE great—The Exorcist still packs a punch decades after its release, remaining undiluted by parodies and pop culture references. Director William Friedkin is in masterful form here, with his tale of a teenager Regan (Linda Blair) possessed by a mysterious entity, and the two priests (Max von Sydow, Jason Miller) enlisted to save her.
The Thing
Another stone-cold classic, but one initially received more tepidly than the award-winning Exorcist, The Thing is a triumph of cabin fever claustrophobia and paranoia (as well as gut-churningly revolting practical effects). John Carpenter expertly builds tension, Rob Bottin's creatures are superbly gross and otherworldly, and Kurt Russell manages to still exude the iciest cool even when in the film's Antarctic research station setting.
The Conjuring
Proving occult horror still has legs even in our cynical seen-it-all present, The Conjuring was a smash hit (no doubt helped by this teaser trailer) spawning sequels and spin-offs (The Conjuring 2, Annabelle and Annabelle: Creation are also all on Netflix).  Dramatising the real-life cases of paranormal investigators Ed and Lorraine Warren, the series is now currently seven films deep, with The Conjuring 3 due in the new year.
Oculus
Stephen King's Doctor Sleep arrives in cinemas after Halloween (November 7 to be precise), but you can warm up for this The Shining sequel with Doctor Sleep director Mike Flanagan's Oculus. Karen Gillan (Guardians of the Galaxy, Doctor Who) stars in this supernatural horror about a murderous mirror. Hey, it's scarier than the premise sounds—check out the trailer.
IT
The highest-grossing horror film of all time, Andy Muschietti's Stephen King adaptation IT terrified with its depiction of youngsters going up against an evil entity named Pennywise. The second instalment, released this year, may have been more patchy, but there's no denying the potency of this first, kid-oriented chapter.
Happy Death Day
OK, this Groundhog Day-like comedic horror is seldom bloodcurdling, and also doesn't really stand up to serious critical analysis—but it's a hell of a lot of fun. That's in large part to Happy Death Day star Jessica Rothe, who proves eminently watchable as a college student reliving the day of her murder over and over until she finds her killer.
Train to Busan
Interesting new additions to the zombie genre don't come around too often, but 2016's Train to Busan is definitely one of them. This critically acclaimed South Korean zombie horror-thriller follows a group of terrified passengers fighting their way through a countrywide viral outbreak while trapped on a suspicion-filled, blood-drenched bullet train ride to supposed safety.
The Invitation
Director Karyn Kusama (Destroyer) serves up a dinner party gone awry in this tale of paranoia, grief… and a cult. Invited back to his former home by his ex, Will (Upgrade's Logan Marshall-Green) grapples with their reunion, two years after the death of their son, and a growing suspicion that something is not right.
Dracula
Sorry, this isn't actually on Netflix yet, but this co-production with the BBC just unveiled its trailer in time for Halloween, and you're going to want to take a look. From Mark Gatiss and Steven Moffat (the makers of Sherlock), this three-part mini-series has found an amazing main vampire in Claes Bang (magnificent in 2017's art satire The Square). No date has been announced for the show, but we do know it will also be accompanied by a documentary exploring the history of the vampire count.
---

 You won't find a million horrors on NEON—but to be perfectly honest, we'd rather be watching something to scare us shitless rather than being bored shitless looking for it. With that in mind, NEON's horror selections cut to the chase, with some exceptionally watchable horror pics from the past few years.
Hereditary
Flicks' #1 favourite film of last year, Hereditary features an incredible performance from Toni Collette as the head of a household plagued by grotesque hauntings after the passing of her mother in this feature debut from filmmaker Ari Aster (Midsommar).
Halloween
Jamie Lee Curtis returns to confront Michael Myers in this follow-up to the classic horror, set 40 years after the first movie. Director David Gordon Green and co-writer Danny McBride(!) went back to basics with the simply-titled Halloween, a film that ignores all prior Halloween sequels, and rightfully so.
The Nun
A huge success at last year's box office (and another entry in The Conjuring universe), The Nun goes further back in time to a Romanian abbey where a priest investigates the unusual death of a nun. Stars Taissa Farmiga, sister to The Conjuring's Vera Farmiga.
Unfriended: Dark Web
The sequel to video chat horror Unfriended, Unfriended: Dark Web follows a new group of youngsters, one of whom discovers a laptop belonging to someone who might be tracking their every move—and will do anything to get their computer back.
Climax
Flicks' #2 favourite film of last year has no ghosts, demons, or monsters in it; just a bunch of party-hungry dancers unaware of the LSD in the spiked punch bowl. Pure chaos unfolds in Climax, and if you've got the stomach to experience the tension, it's a must-watch.
Truth or Dare
A simple game of Truth or Dare turns deadly when someone, or something, seeks to punish those who lie or refuse the brutal dares in this Blumhouse horror. Yes, that's true.
The Predator
Perhaps not strictly a horror film, director Shane Black sets his humorous take on the sci-fi thriller series during Halloween. The Predator stars Boyd Holbrook (Logan), Trevante Rhodes (Moonlight), Olivia Munn (X-Men: Apocalypse), a big predator, an even bigger predator, and predator dogs.
Winchester
Helen Mirren is firearm heiress Sarah Winchester, convinced that she is haunted by the souls killed at the hands of the Winchester repeating rifle, and who constructs the famous Winchester Mystery House to trap them. This horror, called Winchester (if you're counting, that's the fourth time we've typed Winchester in this paragraph, and just then was the fifth), co-stars Jason Clarke and is directed by the Spierig brothers (Jigsaw, Predestination).
The Sixth Sense
If you're one of the 57 people left on Earth who've never heard of this film, stop right now. Turn the internet off. Do not talk to anyone. Go home immediately and watch this. Direct all thanks to team@flicks.co.nz.
Pooka
As part of Blumhouse's Into the Dark series, festive horror Pooka follows a struggling actor who goes to disturbing lengths to satisfy his role as a seasonal holiday mascot. Directed by madman filmmaker Nacho Vigalondo (Colossal, Timecrimes, Open Windows). Watch it and then follow Naughty Pooka on Twitter.
---
You'll find over 1000 horror movies on Prime Video, but boy, is there some sifting to do, with a ton of B- and C-grade (maybe even D-grade) efforts. It's worth it, though, with pre-80s classics sitting alongside VHS era faves, and a smattering of more recent fare.
Suspiria
Luca Guadagnino's 2018 remake of Argento's 1977 classic may have proved a bit divisive, but this "categorically bananas reworking" starring Dakota Johnson and Tilda Swinton earned a 5-star review from us, Aaron Yap labeling the new take on Suspiria "genuinely mesmerising".
Death Warmed Up
David Blyth's 1985 classic Death Warmed Up is among Amazon's selections from Aotearoa. Michael Hurst stars, out for revenge against a mad scientist that caused him to kill his parents as a child, in this film praised by Alejandro Jodorowsky as "an apocalypse of slaughter… seldom has the weight of image been so purposeful".
The Field Guide to Evil
Short attention spans aren't spared from horror fare, thanks to this anthology from producers Ant Timpson and Tim League (The ABCs of Death). The Field Guide to Evil is made up of shorts based on myth and folklore from around the globe, directed by the filmmakers of In Fabric, The Lure, The Lodge and more.
Next of Kin
Also Aotearoa-adjacent is Next of Kin. As NZ On Screen notes about this horror set in a rest home, "Tony Williams' cult feature began development as a black comedy about murderous Kiwi caterers, before morphing into this moody gothic mystery—the first horror film directed and written by Kiwis (though it was ultimately shot and set in Australia)."
Bram Stoker's Dracula
Francis Ford Coppola's retelling of the vampire classic is brimming with incredibly sumptuous visuals, even if Keanu Reeves and Winona Ryder are jarring presences for some. Nevertheless, Bram Stoker's Dracula is an insanely detailed labour of love—witness how this shot was done with in-camera effects that almost certainly wouldn't be used today.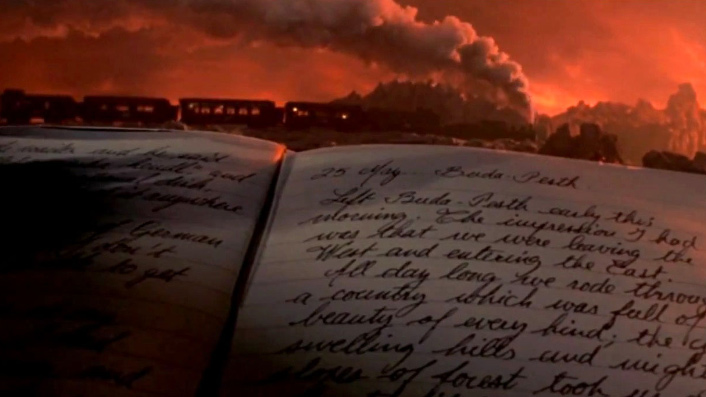 The Babadook
Before the terrifying historical reality of The Nightingale, director Jennifer Kent took us inside the terrifying psychological disturbance of The Babadook. It's a tale of parental terror and a children's book that won't just terrify, but will stick its scary rhymes right into your psyche and keep 'em there.
The Slumber Party Massacre
A female director and female writer tackled the slasher genre with this 1982 effort for Roger Corman's New World Pictures. Less subversive than they'd intended, The Slumber Party Massacre nevertheless deviates from male-helmed 80s horrors in that its female victims are depicted as actual characters as opposed to anonymous objects (who still get murdered, jeez don't worry).
Maniac Cop
Nicolas Winding Refn has a Maniac Cop series on the way for HBO, so why not revisit the grimy original? 1988's Maniac Cop stars Bruce Campbell (The Evil Dead), up against a murderous ex-police officer back from the dead and on a killing spree.
Society
If you've ever wondered where this image of a butt with a human face is from, well, it's 1989 body horror Society. The directorial debut of Brian Yuzna (producer of horrors including Re-Animator), it explores a gruesome cult in Beverly Hills who are fond of the grossest sort of orgies you are likely to see.
Daughters of Darkness
Blending European art film and campy lesbian vampire B-movie, Daughters of Darkness (also known as Les lèvres rouges) is a classic tale of spooky seduction. Placing 90th in a Time Out London list of the best horror movies (which polled the likes of Roger Corman, Guillermo del Toro, Simon Pegg, Clive Barker and Alice Cooper) Daughters of Darkness follows a newlywed couple staying in a grand hotel, where they encounter a mysterious countess and her "secretary".
---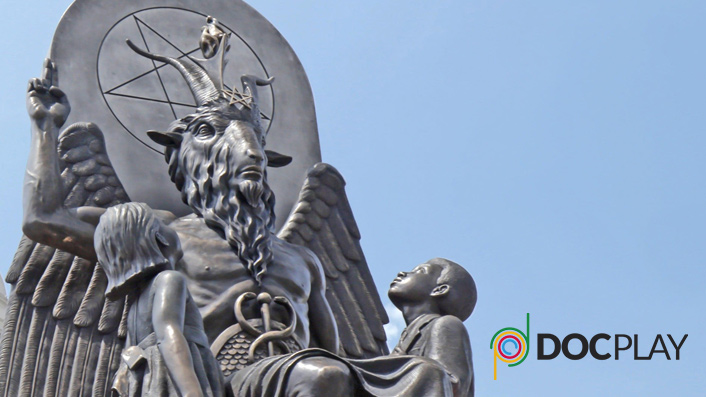 We've recommended DocPlay in the past, a streaming service specialising in documentary content. Yes, the real world is a scary place, and yes, plenty of documentaries capture that fact—but we unearthed a couple that to endorse that we don't think are too much of a stretch to consider for Halloween.
Hail Satan?
One of the crowd-pleasing docos at this year's New Zealand International Film Festival, Hail Satan? follows the emergence of America's Satanic Temple, established to challenge religious norms across the country.
Spookers
Auckland's beloved haunted attraction comes to the big screen, along with the self-taught performers who found a sense of belonging playing monsters, in documentary Spookers from New Zealand filmmaker Florian Habicht (Kaikohe Demolition).
---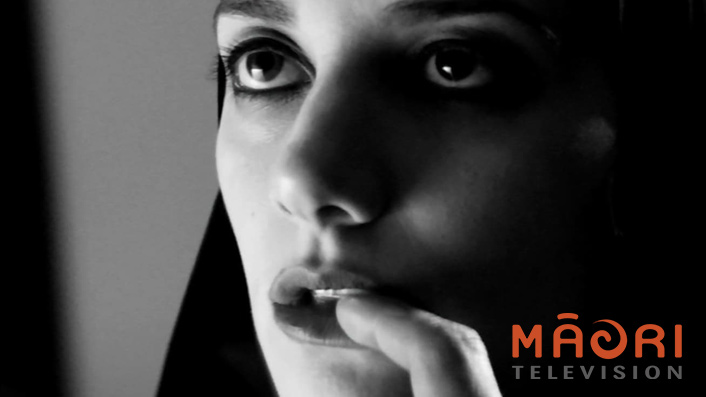 Did you know Māori TV has an On-Demand service that includes movie content? Well, you do now!
A Girl Walks Home Alone At Night
Depending on when you check Māori TV On Demand, you might still have time to catch critically-acclaimed Persian-language vampire flick A Girl Walks Home Alone at Night with a lead character that Variety describes as a "hijab-clad Nosferata cruising the streets for blood on a slow-rolling skateboard.