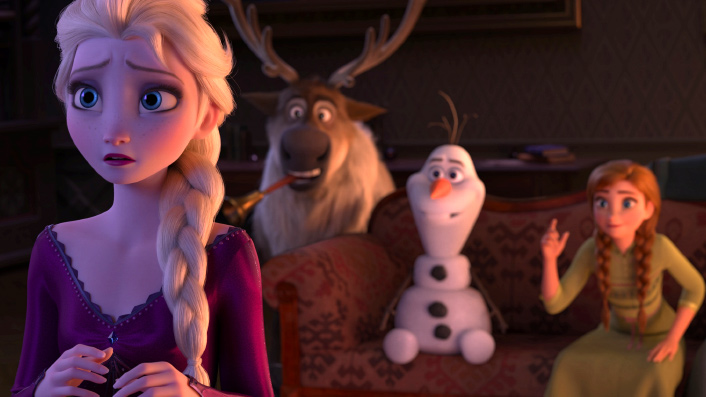 What to watch this weekend, from ear-worm to whodunnit and more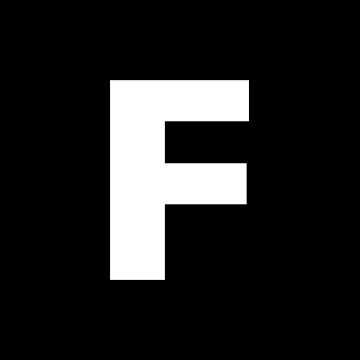 ---
Hello, how are you today? You're most likely here because you'd like to cut to the chase about this weekend's movie options. And us? Well, we're going to tell you about what movie-related enjoyment you can experience with fellow cinemagoers—or in the comfort of your own home.

In cinemas nationwide (find times and tickets)
Once the world's highest-grossing animated film of all time, until being dethroned by this year's The Lion King, it's reasonably likely you've heard of 2013's Frozen. The directors, screenwriter, producer and voice cast return here for Frozen II, a sequel that's already shattered the record for the biggest worldwide opening for an animated film ($358.5 million to The Lion King's 2nd-placed $245.9 million). Expect records to tumble, and a new batch of songs to sear themselves into your psyche.
"Why is the sequel never the equal? Frozen II just might break the jinx." -ROLLING STONE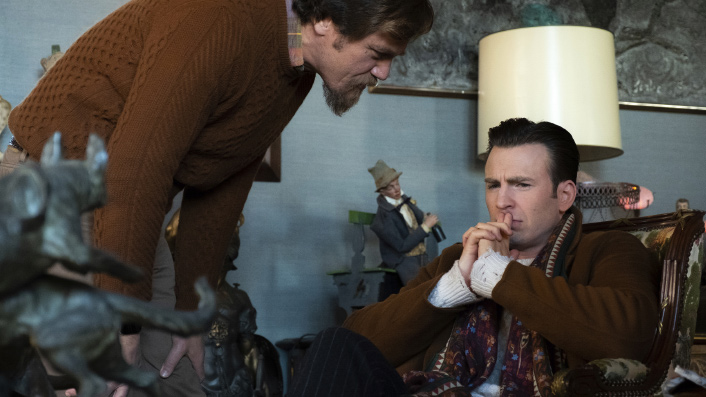 In cinemas nationwide (find times and tickets)
Rian Johnson's all-star whodunnit Knives Out follows up sneak previews with its general release, arriving on the back of excellent word of mouth, and a four-star review from us. Daniel Craig relishes his turn as a renowned investigator trying to get to the bottom of a patriarch's death, while the surviving family members—including Jamie Lee Curtis, Toni Collette, Chris Evans and Michael Shannon—squirm under scrutiny, squabbling among each other as the story twists and turns to the audience's delight.
"[Craig] sprinkles all 11 herbs and spices onto his Kentucky-fried accent, and while it may prove a bit much for some, it cleverly anchors the film's tone: very humorous, a bit preposterous, but always consistent." -Liam Maguren, FLICKS (full review)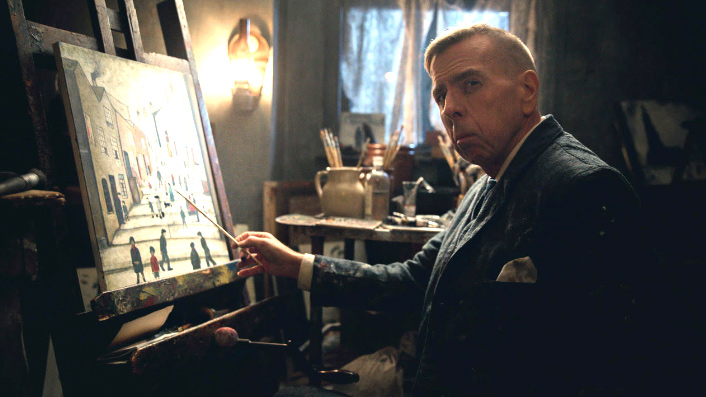 In cinemas nationwide (find times and tickets)
British acting legend Timothy Spall is in Aotearoa to help launch Mrs. Lowry & Son. Spall plays L.S. Lowry in this biographical drama, pursuing his artistic ambitions to the chagrin of his domineering mother (Oscar winner Vanessa Redgrave). Tickets are still available to Q&A screenings at Monterey Cinemas Howick on Friday and Takapuna on Saturday.
"Within three or four short exchanges she [Redgrave] establishes Mrs Lowry as one of the great maternal monsters of cinema, up there with Faye Dunaway in Mommie Dearest or Piper Laurie in Carrie." -THE TIMES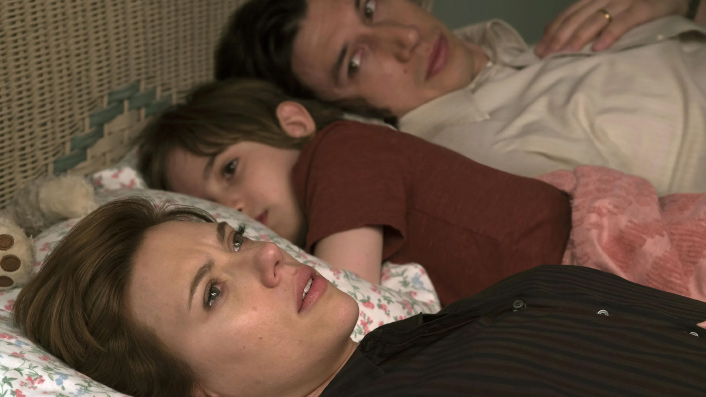 Limited screenings nationwide (find times and tickets)
Another Netflix Oscar hopeful makes a limited appearance in Auckland, Tauranga, New Plymouth, Wellington, and Christchurch. Written and directed by Noah Baumbach (The Squid and the Whale, Frances Ha), this personal tale of romance and divorce stars Scarlett Johansson and Adam Driver, with greats Laura Dern, Alan Alda and Ray Liotta popping up in supporting roles. Bookies have both leads in contention for Oscars, so soak up their performances on the big screen before Marriage Story streams from December 6.
"As he did with the underrated While We're Young, Baumbach is turning his signature comedies of urban dissatisfaction into something more universal. He has earned these scars." -TIME OUT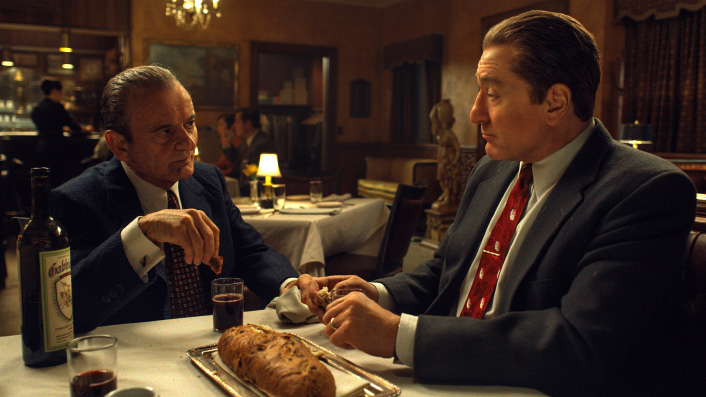 Streaming on Netflix and with limited cinema screenings nationwide (find times and tickets)
Martin Scorsese's latest true crime opus The Irishman is now streaming after limited cinema dates (and is still playing Auckland and Wellington if you'd like to see it at the movies). Robert De Niro is digitally de-aged as real-life mob hitman Frank Sheeran, recounting his career and relationship with union leader Jimmy Hoffa (Al Pacino) and a mob boss (Joe Pesci). And yeah, it's good—however you choose to see it,  you absolutely should.
"A richly layered, deliberately pensive dismantling of the myth and swagger generally associated with its creator's iconic gangster opuses" -Aaron Yap, FLICKS (full review)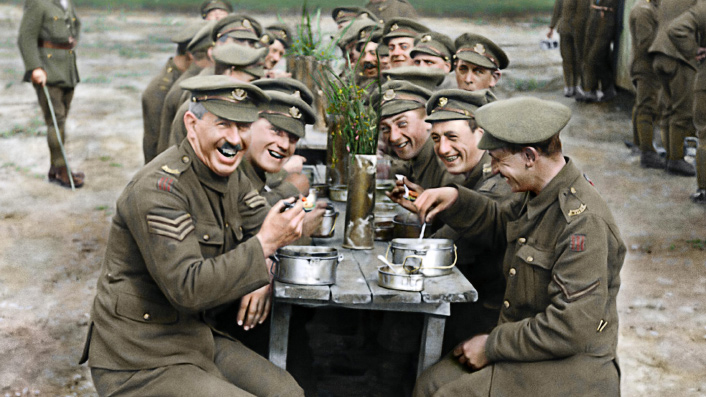 Streaming on NEON from November 29
Sir Peter Jackson directs this WWI documentary featuring never-before-seen black-and-white footage that's been digitally coloured to commemorate the centennial of the war's end. The reality of war on the front line is brought to life with cutting-edge techniques, no less effective in making this an emotionally affecting watch in your living room than they were when this floored audiences in cinemas.
"Peter Jackson's astonishing and revelatory new feature documentary comes at the subject in a way no previous film, book or play has ever done." -INDEPENDENT