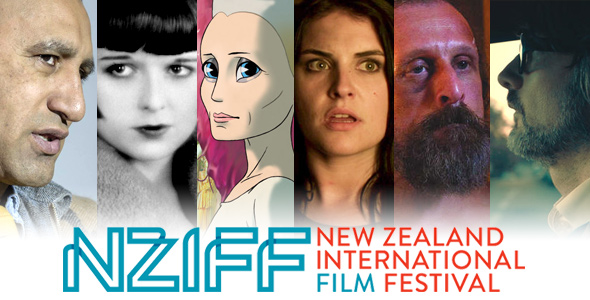 NZIFF 2014 Mini-Reviews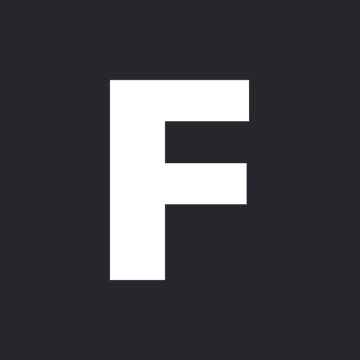 ---
With the NZ International Film Festival in full swing once again, Flicks writers are giving their first impressions on what they're seeing in the form of bite-sized mini-reviews. This blog will keep updating through the festival, so keep checking back and take the time to share your thoughts with us in the comments – and get out to see some of these films!
Click on a title below to go straight to the review or scroll down to browse through the list.
20,000 DAYS ON EARTH | ALIVE INSIDE | ANIMATION FOR KIDS
BLACK COAL, THIN ICE | BOYHOOD
 THE BOY AND THE WORLD | COLD IN JULY | THE CONGRESS
THE DARK HORSE | DIOR AND I | DIPLOMACY | THE DOUBLE | FISH & CAT
FORCE MAJEURE | FRANK | THE GALAPAGOS AFFAIR: SATAN CAME TO EDEN
GOODBYE TO LANGUAGE | HARD TO BE A GOD | HOUSEBOUND
IN ORDER OF DISAPPEARANCE | IS THE MAN WHO IS TALL HAPPY?
IT FOLLOWS | JIMI: ALL IS BY MY SIDE | JIMMY'S HALL
JODOROWSKY'S DUNE |KILLERS| THE KINGDOM OF DREAMS AND MADNESS
 KUMIKO, THE TREASURE HUNTER |KUNG FU ELLIOT
THE LADY FROM SHANGHAI | LAND HO! | LEVIATHAN | LIFE AFTER BETH 
LIVING IS EASY WITH EYES CLOSED | LOCKE | LOVE IS STRANGE
THE LUNCHBOX | MANAKAMANA | MAPS OF THE STARS
NGA WHANAUNGA 2014 | NIGHT MOVES | NZ'S BEST | OF HORSES AND MEN
 ORPHANS & KINGDOMS | PARTICLE FEVER | PATEMA INVERTED
PRINT THE LEGEND | PULP: A FILM ABOUT LIFE, DEATH & SUPERMARKETS
THE PUNK SINGER | THE REUNION | THE ROVER
SNOWPIERCER | STARRED UP | THE TALE OF THE PRINCESS KAGUYA
TE AWA TUPUA: VOICES FROM THE RIVER 
TWO DAYS, ONE NIGHT | UNDER THE SKIN | VIOLETTE
WELCOME TO NEW YORK | WHEN ANIMALS DREAM | WHITE GOD
WINTER SLEEP | THE YOUNG AND PRODIGIOUS T.S. SPIVET
---
20,000 DAYS ON EARTH
Directors Iain Forsyth and Jane Pollard combine documentary and drama, fact and fiction, in a portrait of Australian musician Nick Cave as he spends his 20,000th day on Earth. For some it'll be a treatment that teeters on pretentious, an arty conceit that confounds and confuses more than it engages or enlightens, but for others, it offers a magical montage of images and music, insights and dreamlike discussions. Amidst guest appearances by the likes of Kylie Minogue and Ray Winstone, it's Cave who dominates, alternately serious and self-mocking, revealing and retreating. For fans of Cave this is cinematic heaven. For those, like me, with a passing interest in the film's subject, it's a movie that stands out as a daring and delightful dalliance; a simultaneously frustrating and fanciful fusing of art, music, poetry and performance.
ADAM FRESCO
---
ALIVE INSIDE
Alive Inside is a documentary exploring how music can awaken the memories of Alzheimer and dementia patients. Despite being thoroughly moved seeing patients experience their previously lost memories, I wish the backbone of the story was about the man behind the concept, as there were few updates of his struggle to introduce music into nursing homes and why. However, it's certainly a shockingly grim reality seeing elderly patients left with little comfort or relief from their state of confusion. A beautifully-shot and well-produced documentary nevertheless.
JODIE HART
---
ANIMATION FOR KIDS
This year granted us a damn fine collection of animated shorts. From photo-realistic free-diving giraffes to sausage-n-buns innuendo, this was the perfect antidote to film festival fatigue. But if I were to pick the standouts, I'd go with Snapshot which floored me with pinpoint animated slapstick that sent me in hysterics and The New Species with its sweet tale of life taking new forms with imagination.
LIAM MAGUREN
---
BLACK COAL, THIN ICE
Although this snow-drenched, neon-splashed Chinese noir traffics in well-worn procedural elements – i.e. the ex-cop who's unable to shake off an unsolved case and falls for the lead suspect – it doesn't feel like much else. Grisly, atmospheric, bleakly amusing, with an oddly compelling protagonist and a somewhat left-field ending that side-steps the genre-standard fatalism I was expecting for a truly weird sense of wonder.
AARON YAP
---
BOYHOOD
To borrow a phrase from our main man Mason, "words are stupid" when it comes to describing just how incredible this movie is. Filmed over 12 years, the daunting premise effortlessly invites the audience to grow up all over again, and feel everything that there is all over again. Linklater avoids cliché Hollywood milestones to focus on the minutiae of family life, reminding us that "coming-of-age" rarely happens in tandem with having your first kiss or throwing up your graduation hat. In fact, there is a somewhat comforting suggestion that coming-of-age might not even be a real thing at all. It's nearly three hours, but not a moment is wasted. No matter who you are, you will see someone or something from your own life up there. It's not a movie about being a boy – it's a movie about being alive.
ALEX CASEY
A staggering cinematic achievement, all the more so in how readily you'll lose yourself in its broadly sketched tale of a life rather than pick apart how it has been assembled over such a long period. Linklater has struck gold all over this film, from the performances of its cast – especially its youngest members – to the themes and storylines that evolved during its production. For the most part avoiding making the obvious dramatic moves we're conditioned to expect, the end result is a truly special experience.
STEVE NEWALL
Richard Linklater charts the trajectory of one boy's life over the course of 12 years, and the results are, even with such an ambitious premise, more than the sum of their parts. Wisely opting to mostly avoid any milestones in Mason's life, the film hones in on moments that are eminently relatable, making the film a mirror on viewer's lives as it ambles to its finish. A few too many evil stepdad clichés can't stop this from being an incredible piece of cinema that will be talked about for decades to come.
TONY STAMP
Beautifully written, charming and long, Richard Linklater's sprawling coming-of-age tale unfolds more like real life than a movie. That's to say, it's not bound by traditional plot structure and often meanders, sometimes shapelessly, through the lives of one, often dysfunctional family. The director breaks new ground by following the same group of actors for 12 years, and while it's satisfying watching stars Patricia Arquette and Ethan Hawke age alongside ingenues Ellar Coltrane and Lorelei Linklater (the writer/director's daughter), this nearly three-hour experience wouldn't have lost any authenticity had it been trimmed by about 45 minutes. Still, Linklater makes a powerful point about how little anyone really knows about life, even when we've grown up.
REBECCA BARRY HILL
The opening shot of Richard Linklater's longitudinal epic shows our leading lad Mason gazing at the clouds in quiet contemplation. It's a behavioural trait that continues throughout the 12 years in both the story and the making of the film, inviting the audience to learn and come-of-age with Mason. This isn't a plot-centric narrative; it's a life experience in all its unstructured, funny, frightening, unpredictable, confusing, beautiful glory.
LIAM MAGUREN
---
THE BOY AND THE WORLD
This gorgeous Brazilian animated coming-of-age wonder dances in the dream-logic that Walt Disney exemplified in Fantasia and Dumbo's classic pink elephant sequence. The world – in the boy's eyes – is exaggerated and colour-soaked, as if his wondrous curiosity is our own. We also share in his horror as contemporary urban ugliness takes hideous forms. I would have declared The Boy and the World flawless had it not been for one ostentatious moment that uses real footage to fling us into 'Yeah, we get it' territory.
LIAM MAGUREN
---
COLD IN JULY
A compact thriller that barrels through its plot with a purpose, and embraces its lurid subject matter with a rad synth score and lots of primary colour in the palette. Entertaining and unpredictable, it's also unnervingly funny and features Don Johnson radiating charm and a nice turn from Michael C. Hall as a hapless mulleted schlub.
TONY STAMP
Texan thriller takes some unexpected turns after an accidental early casualty, twists that deserve to avoid being spoiled, but help this sometimes funny – if mostly played straight – pic end up like the work of a rougher Elmore Leonard, or True Detective shorn of metaphysical musings. Showing a reverence for bygone thrillers in the same way that Blue Ruin did last year, Cold in July is also similar to Blue Ruin in how it dodges irony and doesn't try to recreate a period piece (though like Liam below I have issues with its synthy score). Instead, it's a part-modern, part-classic watch that suggests Joe R. Lansdale's written works are going to be pored over thoroughly for future adaptations.
STEVE NEWALL
Starting off as an intriguing mystery before piercing the plot full of bullet holes, I struggled to get on board with what Cold in July was trying to do. The synthesiser soundtrack – while very cool – felt more at home to an '80s sci-fi than a crime-thriller. The lighting – while visually gorgeous – soaked the film with a neon exaggeration I expect in Only God Forgives or Hobo with a Shotgun. However, it's not broodingly serious like the former and not cartoonish like the latter, dropping in some weird mid-ground I couldn't recognise. It's still watchable, but I felt out-of-sync with the whole experience.
LIAM MAGUREN
---
THE CONGRESS
The Congress begins as a jibey sci-fi, using the hi-tech scanning of actress Robin Wright into the eternal database of 'Miramount' Studios to poke fun at fame, ageing, acting and movies in general. The film then delves deep into your retinas to pierce straight into the brain as it becomes an animated futuristic hell-zone examining states of consciousness, life, death and choice. It flits between hallucinatory animation and 'reality', giving small moments of relief and attempting to anchor the story in a desolate Los Angeles. The animation sequences are astounding but unfortunately stir up the eyeballs so much that it becomes difficult to focus on the 'real' world of the film (perhaps intentionally). Imagine eating a lot of cheese and then falling asleep with your head in a blender inside a well-lit Iko Iko store. That's what it felt like.
ALEX CASEY
While it takes its time getting to its animated mindf-ck, in hindsight it's lucky The Congress spends so much time focusing on Robin Wright playing actress Robin Wright. Perhaps not quite as bitingly satirical as it thinks it is during this period, The Congress needs the emotional and conceptual grounding in what passes for the real world before taking the viewer on a trip that could be torturous for those not fully on board – not unlike an animated Synecdoche, New York in its determination to turn your head inside out.
STEVE NEWALL
Although clumsily put together (the actual reason for the mid-film switch to animation is reasonably tortured), The Congress contains multiple visual wonders, and plenty of genuine emotion. Amorphous cartoon reality aside, the high points are committed performances from Wright, Keitel, and Giamatti, grounding a fantastical, crudely satirical story in human longing and loss.
TONY STAMP
I don't get it.
LIAM MAGUREN
---
THE DARK HORSE
As a tribute to Genesis Potini and his work with the Eastern Knights Chess Club, James Napier Robertson's sophomore feature is fine, featuring an admirably range-widening performance from Cliff Curtis, richly textured regional specificity, and a general (if formally vanilla) assuredness of craft. But the film also hews too close to formula, like an over-workshopped Sundance indie, to achieve greatness, hitting all the expected beats when it comes to irresistible underdog cheer and violence-stricken coming-of-age grimness.
AARON YAP
At times straying dangerously close to cliché, The Dark Horse is admirable for a subtle restraint which ensures it never tumbles into a seen-it-all-before, Hollywood tale of underdogs-done-good. As real-life Kiwi speed chess champ, Genesis Potini, Cliff Curtis excels in a performance as well-rounded as his belly. Balancing issues of mental-illness, Māori cultural identity and social inequity with lighter moments of well observed warmth and comedy, director James Napier-Robertson ensures his follow-up to I'm Not Harry Jensen is a recognisably human drama. The supporting cast are superb too, in a small film with a big heart that remains true to its Kiwi roots, whilst displaying the potential to win over audiences beyond these shores.
ADAM FRESCO
You're probably familiar with the short version – mentally ill Maori chess whiz helps out a bunch of East Coast youngsters hone their game, bringing one teen into conflict with his familial gang affiliations – and you could predict any number of well-worn directions the film could head in. Luckily The Dark Horse largely resists the temptation to lapse into cliché or retread too much familiar ground. An amazing lead performance from Cliff Curtis certainly doesn't hurt this new Kiwi classic in the making.
STEVE NEWALL
Screw mini-reviews; here's a bloody full one.
LIAM MAGUREN
---
DIOR AND I
This surprisingly moving documentary follows former Jil Sanders designer Raf Simons as he takes over as creative director at iconic French label Dior. From the moment he steps foot inside the hallowed Paris doors, the cameras – and the history – trail him so closely we see a visionary at his most creative, demanding and vulnerable. Intelligently produced and often very funny, the film gets incredible access to the mysterious world of haute couture which, despite its high-falutin' glamour, is a vault of hard-working and often eccentric craftspeople. Whether or not you care about fashion, it's an absolute must-see.
REBECCA BARRY HILL
---
DIPLOMACY
Volker Schlöndorff stunned audiences with his film of Gunter Grass' novel, The Tin Drum, back in 1979, but the German director, now approaching 80, shows signs of mellowing, with this stagey adaptation of Cyril Gely's play. His camera ventures outside a few times, but Diplomacy is strictly a dialogue heavy, theatrical two-hander. Set in a hotel room on the eve of the liberation of Paris in 1944, Swedish consul-general, Raoul Nordling (played by Andre Dussollier), must convince German General von Choltitz (Niels Arestrup), to ignore orders to flatten Paris – decimating the City's historic landmarks. What saves the film from being so much blather are outstanding performances from the two leads, who overcome the film's static theatricality with vibrant, multi-faceted performances. Powerhouse acting aside however, the film never escapes the confines of its play-written roots. But if you get a kick from intellectual discussions, historical fiction and bravura performances, you'd be hard pushed to do better than Diplomacy.
ADAM FRESCO
---
THE DOUBLE
The Double is a bold and stylised pairing of Ayoade and Dostoevsky. Jammed in a cramped mechanised workplace under more orange and blue lighting than you have ever seen in your life, Jesse Eisenberg is a skittish wee man who becomes even more skittish when his identical sass-pot shows up and starts Tyler Durden-ing his life. Richard Ayoade uses the surrealist, borderline sci-fi scenario to skilfully unearth the very real struggle of forging an identity, or at least trying not to be a ghost. There are many hilarious gags and performances (the TV show within the film is spectacular), but the film is also full of devastatingly sad moments of loneliness that will leave you feeling like a wooden Pinocchio.
ALEX CASEY
If Terry Gilliam directed a Wes Anderson rewrite of Youth in Revolt starring Michael Cera's own double Jesse Eisenberg… actually, no. Forget it. I don't feel comfortable comparing The Double to other filmmakers for it feels like it would undermine how unique Richard Ayoade's surreal film truly is. To make an old tale feel new and distinct, Ayoade provides vibrant use of limited colour with gorgeous lighting to complement both the energy in his crackling comedic script and the claustrophobia of his main character's paranoid scenario. I love The Double's bold brand of weirdness, though I can't ignore the vacant feeling the ending gave me…
LIAM MAGUREN
---
FISH & CAT
Sorry Jonathan Glazer, Shahram Mokri just edged you out for pure festival WTF-ery! This Iranian wonder/nightmare/oddity opens with a true crime disclaimer (human flesh served in a restaurant) then proceeds to shatter every expectation. Filmed entirely in one shot, Fish and Cat is a maddening, enthralling, absolutely singular experience, a marvel of technique without being ostentatious. The baffling, circuitous plot, combining temporal strangeness and horror elements in real time (or is it?), will need more than one viewing to unravel. Definitely got Tarkovsky/Stalker-feels from this – a very good thing.
AARON YAP
This Iranian mesmeriser not only requires your patience, it deserves it as well. All done in one unbroken 134-minute shot, Fish & Cat gathers numerous subplots that happen at the same time, placed in one location and tied to a horrifying situation (based on a real-life case). Though the slow pace can dip into tedium when cemented on a character simply walking for ages, it's essential to the astonishing narrative trick that does not treat time as a flat circle – rather, it's a pile of conjoined ampersands. A mind-expanding experience.
LIAM MAGUREN
---
FORCE MAJEURE
Swedish director Ruben Östlund's movie is a social satire reminiscent of Luis Buñuel at his most mischievous. A Swedish family, at an Alpine ski resort, have their holiday turned upside down by an avalanche. Instead of heroically protecting his family, Tomas runs for his life, but not before saving his iPhone. Disaster's averted, but Tomas' status as head of his family is destroyed by an avalanche of familial mistrust. The visual metaphor of the bourgeoise playing away on the ski slopes, dwarfed by the French Alps, at the mercy of Nature's whims, is beautifully photographed. The cast are pitch perfect, as is the sly script and deft direction that make this a funny and dark drama of manners to be savoured.
ADAM FRESCO
One disaster leads to another when one cowardly action becomes the gravitational point of some damn fine comedy that's as dry as it is black. It all dog-piles in the course of five days at a gorgeous ski resort (the cinematography was staggering to behold on the big screen) as 'perceptions' of the event differ, insecurities amount and – most hilarious of all – advice is given from friends who should never give advice. Perhaps not for those who prefer their comedy to be more obvious and exaggerated, in which case, you're better off watching Sex Tape.
LIAM MAGUREN
---
FRANK
Lenny Abrahamson's movie is a sort of re-imagined retelling of Northern British comic singer Frank Sidebottom, who's best remembered as a nutter who wore a big paper mache head. This is writer Jon Ronson's tale – he played keyboards with Sidebottom for a time. As Jon, Domnhall Gleeson excels, playing the naive narrator relating the tale of enigmatic Frank, (Michael Fassbender, somehow acting beneath the mache mask), and his motley musical crew, including Maggie Gyllenhaal as Clara. Like its subject, Frank pulls off the deft trick of being eccentric, without being annoying, funny, without being silly, and adorable without being cheesy. The off-the-wall, experimental music is a hoot, and the whimsical humour that pervades proceedings leaves a warm glow. It's a movie likely to divide audiences between the, "It's so wacky – I loved it," and, "It's so wannabe wacky – I hated it" crowd. Frankly? Count me entertained.
ADAM FRESCO
As you'd expect from a film that sees Michael Fassbender don a papier-mâché noggin and ruthlessly pursue musical perfection with his band, Frank packs a sizeable dose of wacky. It also has a beating human heart, thanks largely to Domhnall Gleeson, a newbie to the group and through whose eyes we see proceedings. The film entertains as it veers from one absurd situation to another, though its third act doesn't quite stand up to what's come before it. Still, you're pretty much guaranteed to have seen nothing else like it.
STEVE NEWALL
---
THE GALAPAGOS AFFAIR: SATAN CAME TO EDEN
Unfortunately not quite living up to its true crime, free lovin' premise, The Galapagos Affair takes its time to arrive at the murderous events that took place on one of the far flung islands in the 1930s. Perhaps the filmmakers could tell that the murder mystery wouldn't sustain a film if explored throughout, and so we end up spending more time getting inside the psyche of the island's inhabitants. The reasons they bailed from Europe for a distant plot of rocky land, and their attempts to build a life there, prove the most interesting elements, but there's just not enough meat on the bones of the doco to truly enthuse.
STEVE NEWALL
Overlong, and the central mystery wasn't as hooky/gripping as I'd hope, but still fascinating, densely storied piece of "human history" about Europeans in the 1930s turning their back on civilisation in search of paradise in the Galapagos Islands. Filmmakers blessed by an astonishing bounty of first-hand accounts and film footage, the latter almost hoax-like a la Forgotten Silver. For people so inclined to leave the developed world, it's ironic they weren't able to leave the technology behind.
AARON YAP
---
GOODBYE TO LANGUAGE
Prepare to not only say goodbye to language, but goodbye to your eardrums, your eyeballs and potentially your lunch. The film uses an astounding array of formats and 'le trippy' 3D techniques to explore all of Godard's hot fave topics in a dense mash-up of staged scenes, abstracted visuals, canine verité and much much more. Art. Life. Language. Film. Farts. Surprising number of farts. Godard's foray into 3D is particularly impressive, and just goes to show that even at 83, he is still able to subvert the technology of the times to say something in a way that audiences have never seen before. Don't get hung up on finding meaning in every disjointed scene, but don't look at your watch every five minutes like the guy next to me. Just let it all wash over you, even it hurts bit. A particularly painful scene featuring a loud scratchy quill on loud scratchy parchment made my hair and teeth feel very very loose. I think that's what J.L.G wanted, though.
ALEX CASEY
---
HARD TO BE A GOD
Or it should be accurately called Where is Your God Now?. Impenetrable three-hour Russian medieval/sci-fi opus, strewn with blood, mud, farts, urine, guts, spit, mucus, and dead animals. On a plot/character level, zero concessions to the audience; on visual/sensory level, it's mind-melting, and so unrelentingly grim it makes Game of Thrones look like Disneyland.
AARON YAP
---
HOUSEBOUND
Housebound has come tearing out of Braindead's womb to deliver a slam-dunk New Zealand horror-comedy film (although the director told us not to call it that). Combining idiosyncratic Kiwi references (nothing like hearing 2000 people snort at a "wet and forget" infomercial) with a genre that has global late night popcorn appeal, Housebound feels like a film that is about to explode all over everyone's living room walls. I left the cinema with sore sides from laughing and sore ears from the lady next to me screaming. It's bloody. It's hilarious. It's bloody hilarious.
ALEX CASEY
This kiwi haunted house comedy effortlessly transcends its low budget with an incredibly tight script aided by hilarious performances and some genuinely terrifying moments. There are maybe one too many jump scares in its first half, but that's a very minor criticism of a wildly entertaining film that announces a roster of exciting new talent to NZ screens.
TONY STAMP
---
IN ORDER OF DISAPPEARANCE
Quickly striking a blackly comic tone that brought to mind recent crime-com Seven Psychopaths, In Order of Disappearance suffers from some of that earlier film's problems, playing a little too cute and clever, and not landing enough of its jokes. Had just the successful gags been present, and the flat ones removed in favour of standard thriller elements, this could have deserved a recommendation, but as it stands, this Norwegian tale only just scrapes in with a passing grade.
STEVE NEWALL
---
IS THE MAN WHO IS TALL HAPPY?
Movie fans may know French director, Michel Gondry, from the highs of Eternal Sunshine of the Spotless Mind, and lows of The Green Hornet. If you're a fan of philosophy, then you'll be no stranger to America's foremost analytic philosopher, cognitive scientist, political commentator and cunning linguist, Noam Chomsky. Throw them together in a room and you get 88-minutes of animated conversation – literally. Gondry's hand-drawn doodles transform what is basically a heavy, intellectual interview into a dazzling display of subjective thoughts. This is cinema as self-indulgence, and that's the point. Gondry is keen to point out that any filmed conversation is edited, and subjective. Hence the doodles – there lest we forget this is Gondry's recollection of a chat about religion, childhood memory, linguistics and life. As Chomsky says: "Learning comes from asking." Whether you learn from Gondry's film will depends on where you draw the line between "playful" and "pretentious", "art" and "annoying," "Chomsky" and "Gondry".
ADAM FRESCO
Ouch. Sore brain. What else would you expect from this challenging and visually over-stimulating meeting of two of our most distinguished thinkers? In animating his conversation with Noam Chomsky, film-maker Michel Gondry finds unexpected parallels between academia and art, his nutty illustrations helping to make sense of Chomsky's views on life, linguistics and everything in between. Given the concentration required to keep up with his often paradoxical ideas, and Gondry's kaleidoscopic visuals, it's no wonder this is mind-blowing. So much so I had to periodically look away from the screen.
REBECCA BARRY HILL
---
IT FOLLOWS
Everything I was going to say about It Follows has been said better by Aaron below, so read his review – after you see this fucking great film.
STEVE NEWALL
Dreamy, tremendously creepy and immaculately lensed, David Robert Mitchell's film might be the hidden gem of the fest. Disarmingly simple premise mixes suburban teenage ennui and a nebulous internal logic that informs the best cinematic nightmares. You'll see flashes of Carpenter/Lynch/DePalma, and its synth/industrial-strong score took me back to Michael Laughlin's Dead Kids, but It Follows is its own sublimely executed, sharp-eyed thing, and I can't wait to see again.
AARON YAP
I welcome this new STI horror sub-genre with open, unprotected arms. It Follows discovers and delivers a fresh concept that film festival freaks burrow through the soil for, executing a stirring amount of 'that thing in the distance' tension complemented by some of the best sound design work I've heard on a low-budget production. The soundtrack from Disasterpeace (who also scored the music for my beloved videogame Fez) stole my heart as well as my nerves. A pity the climax didn't quite deliver (waka waka).
LIAM MAGUREN
---
JIMI: ALL IS BY MY SIDE
There's a huge hole in John Ridley's biopic of Hendrix – the guitar legend's music. Without it, the film relies heavily on what's less acting than a superb impression by Outkast's André '3000' Benjamin. In presenting Hendrix as an enigma, he ends up being, for me at least, bloody annoying. The overly long, and needlessly complex, story is, basically, the tale of Hendrix's relationship with two women: Keith Richard's then girlfriend, Linda Keith (played by Imogen Poots), who "discovers" Jimi, and his long-term lover, Kathy Etchingham (Hayley Atwell.) It's a drama lacking in dramatic beats and, for a film about an artist renowned for his exciting risk-taking experimentation, it shows a surprising lack of, um, exciting risk-taking experimentation.
ADAM FRESCO
---
JIMMY'S HALL
If this is indeed Ken Loach's directing swansong, he sings it admirably with this true tale of an Irishman in 1932 who opens a Dance Hall for the free-thinking youths to share and expand their ideas (as well as to laugh, to love and to, well, dance). Loach never exaggerates the drama or indulges in twee, giving the film a matter-of-fact-ness that may feel too tame for some. To me, the tone was simply pleasant, allowing the conflict between Jimmy's titular Hall and the controlling demands of the Catholic Church to split the peace with expert precision – the fantastic exchanges between Jimmy and Father Sheridan being the film's highlight.
LIAM MAGUREN
---
JODOROWSKY'S DUNE
Though some of its evidence leaps the chasm of believability, this doco still had me fascinated at how the existence of one film could have drastically altered the current world. Adding to that, Alejandro Jodorowsky presents his story with such vigorous theatricality that I could watch him talk about stock market exchanges with my full attention. An inspirational tragedy.
LIAM MAGUREN
Somehow more inspiring than disappointing, this account of Alejandro Jodorowsky's doomed effort to bring Dune to the big screen still manages to be a testament to artistic insanity and tenacity. The film may never have eventuated, but this doco shows how close Jodorowsky managed to get to pulling off a cinematic coup through sheer force of will. Relying on determination and chance in equal proportions, the dream team assembled by the optimistic director nutted out a staggering collection of concept art that's brought to life in places here through animated storyboards hinting at what we missed out on. By the end, any disappointment that this film collapsed at the eleventh hour disappears in the face of Jodorowsky's positive outlook on events, and the thought that this head-trip of a motion picture may well best belong in the imagination rather than on the silver screen.
STEVE NEWALL
Frank Pavich's documentary on cult director Alejandro Jodorowsky's epic movie that never was is a riveting, funny and deliriously entertaining glimpse into what might have been. The glimpses of acid-inspired artwork that constitute the storyboards for an epic adaptation of Frank Herbert's novel are enough to make any cinephile drool, but what makes this movie such a delight is the man himself. Jodorowsky comes across not as old and bitter, but as alive, vibrant and excitably enthused about his vision as he was back in the 1970s when he attempted to create a masterpiece of madcap moviemaking featuring the likes of Salvador Dali, Orson Welles, Mick Jagger, Pink Floyd, Chris Foss and H.R. Giger. This is a fascinating documentary, that leaves you with one overriding thought: "Holy sh*t! What a movie that could have been!"
ADAM FRESCO
---
KILLERS
Though it opens with a poor girl being brutally beaten to death, this violent Indonesian offering isn't the gore-gantuan slasher you may be expecting/fearing. Rather, it's main priority is to explore the psyche of murderers – the grisly kills are merely symptoms of this focus. At times, it played well to my Hannibal vs. Dexter fan-fic fantasies with its seasoned serial killer gaining an interest in a newbie murderer. But while it starts of with many good ideas, it only follows through on a few of them. A slick-looking film, but for more compelling and convincing touched-by-evil thrillers, the Koreans are light-years ahead with I Saw the Devil.
LIAM MAGUREN
---
THE KINGDOM OF DREAMS AND MADNESS
Consider me educated. I knew this doco would provide a fascinating insight into Hayao Miyazaki's workman realm (though Isao Takahata's is sadly sidelined), but even more fascinating was how much of a damn pessimist Miya-san is. I adore the man even more for being such a realist, but it did leave me more intimidated than inspired. Then again, I am part of this young generation who has "given up, already."
LIAM MAGUREN
---
KUMIKO, THE TREASURE HUNTER
A very funny and sad film that extends well beyond the "hidden treasure" potential-quirk-trap of a premise. With sparse dialogue, the film hinges on an incredible performance from Rinko Kikuchi as office-girl outsider Kumiko, who can hurt your heart with just a little flick of her eye. It is a testament to her (and also all animals) that some of the most memorable scenes are between her and her rabbit Bunzo. Travelling from Tokyo to America, her Fargo-inspired treasure hunt digs up many peculiar Minnesota characters, confusedly trying to help her in any way they can. From the nice lady obsessed with Shogun to the old tour guide man wearing Ali-G glasses, the film is a melancholic, yet oddly comforting, reminder that everyone is a bit isolated and everything is a bit weird. It will leave you doing one of those wonky half smile faces, in a good way.
ALEX CASEY
---
KUNG FU ELLIOT
Holy eff. Kung Fu Elliot begins as one of my favourite things: a documentary about an ambitious yet semi-delusional outsider keeping it real. And then it becomes so much more. I don't want to say anything else, just go and see it if you have the chance. Take your action movie buddies, or watch it on a women's night with a cupcake. I can promise that, just like Elliot's low-fi sfx gore, your jaw will be on the floor at the end.
ALEX CASEY
Canada's slim cultural exports probably deserve a martial arts action hero to thicken their ranks. As some of you may already have guessed, there's a chance the Elliot of the title isn't that guy. As it sheds light on his world, this doco doesn't take long to establish that Elliot's homemade action films may not be the most delusional things he's got going for him. You'll be talking about this one to fellow moviegoers the second you get the chance.
STEVE NEWALL
This is the slap-your-forehead-in-disbelief documentary I have come to lovingly expect from the Incredibly Strange section of the fest. However, I had to leave about ten minutes before the end. I arrived to work the next morning where my editor gave me the low-down on what I had missed – turns out the film takes a HUUUUUUUUUUUGE turn at precisely the point I left. Like the Buzzfeed articles that I ignore on my Facebook feed, this is one case of something blowing my mind in the last few minutes that I missed. But unlike those Buzzfeed articles, I feel bad about missing it. Don't be like me; see this one all the way to the end.
LIAM MAGUREN
---
THE LADY FROM SHANGHAI
Looking lovely from its opening moments, thanks to a recent restoration, but also immediately sounding appalling due to Welles' confusing, distracting, attempt at an Irish accent, The Lady From Shanghai doesn't exactly scream classic. It's confused, and so was I, with every right move the film makes being matched by at least wrong one – often all happening within the same performance. As it lurches between locations and genres ("hey, now it's a courtroom drama – oh, not any more") it keeps you on your toes until its sadly curtailed climax staged on an incredible-looking amusement park set. Yeah, I'm still a bit confused, not least of all by the lack of chemistry between Welles and his then wife, the gorgeous Rita Hayworth.
STEVE NEWALL
Third viewing, first theatrically, Orson Welles' 1947 noir still doesn't make a lick of sense – which is probably why I keep coming back to it. The incomprehensible plot, Welles' laughable brogue, Hayworth's luminous face, Glenn Anders' reptilian greasiness – all magnified, transformed into histrionic worlds of their own in this glorious 4K restored digital print.
AARON YAP
Orson Welles famously started at the top, with Citizen Kane, and worked his way down from there. But oh boy – what a journey! For me his 1947 noir, The Lady from Shanghai, ranks alongside Carol Reed's The Third Man (in which Welles co-starred), in terms of labyrinthine thrills and cinematic verve. Welles's then real-life wife, Rita Hayworth, plays Gloria, a dame to kill for. Welles plays an Irish sailor so snared by Gloria's charm he's given to remark:"Maybe I'll live so long I'll forget her. Maybe I'll die trying." Seeing this movie lovingly restored and back on the big screen made my eyeballs orgasm. Repeatedly. From a court case in which disabled criminal defense attorney cross-examines himself, (a gloriously proto Mr Burns-off-The Simpsons turn from Everett Sloane), to a surreal shoot-out in funhouse hall of mirrors, this is a cinephile's delight.
ADAM FRESCO
I love Citizen Kane. I love Touch of Evil. I love… the last act of The Lady from Shanghai. Perhaps I'm committing cinephile suicide by saying this of an Orson Welles classic, but the rest of this movie was a messy highway pile-up of spazzy line exchanges, bloated exposition, and tacky voice narration with the adhesive strength of silly putty. It's only when we get to the court case that this noir becomes riveting – and boy does it – with the final five minutes in the hall of crazy mirrors displaying pure cinematic genius.
LIAM MAGUREN
---
LAND HO!
Been a fan of Aaron Katz's work for a while now, particularly his last feature, 2010's Cold Weather. Co-directed with Martha Stephens, this one's a touch more conventional than his past output, but a low-key charmer nonetheless, built around the highly infectious odd-couple dynamic between Paul Eenhoorn's ribald, foul-mouthed doctor and his soft-spoken Aussie brother-in-law played by Early Lynn Nelson. Fresh, unaffected cast and beautiful Icelandic locations help. Not life-changing, but one of those films that feels good to have in your life every now and then.
AARON YAP
---
LEVIATHAN
Russian director Andrey Zvyagintsev's latest is ostensibly a loose retelling of the Biblical tale of Job, only here we have a man enduring state, rather than heavenly, intervention. Set in a small fishing community, it's as if the bastard son of Ken Loach and Mike Leigh were transported to Eastern Europe, as naturalistic acting and multiple everyman characters combine in a complex and gripping, reality-based tale of the little guy up against the machinery of a system too massive and unwieldy to care. This is a tale that far exceeds the sum of its parts – political satire, dazzling metaphor and assured filmmaking of the first order. It's an epic movie of the everyday – involving, funny, uplifting, shocking, intellectually and emotionally stimulating. Coupled with a scintillating Philip Glass score, it's my first full on, no holds barred, must-see, five star movie of the festival.
ADAM FRESCO
---
LIFE AFTER BETH
Despite not necessarily boasting the most "film festival" scenario, Life After Beth quickly proved to have more going for it than you'd expect. A welcome light closer to my film festival (having caught the sort of mindbending experience that typically wraps things up several times over), the film plays for laughs and gets 'em – unsurprising given the comic talent on offer (Aubrey Plaza, straight guy Dane DeHaan, parents John C. Reilly and Molly Shannon). Gory and frequently hilarious, with a solid laughs per minute ratio, this is definitely worth a watch, especially if you overlooked it in favour of more sombre fest fare.
STEVE NEWALL
Just like the subjects themselves, the genre-bending zombie film just won't die. And I am not complaining. Life After Beth is a hilarious examination of what would happen if your dead loved one came back as if nothing had happened, and then slowly started trying to eat your brains. Aubrey Plaza slowly sheds her pouty deadpan to go full Linda Blair and delivers the word "lavender" in truly the greatest way I have ever heard anyone deliver the word "lavender". Dane DeHaan (the world's tiredest looking guy) does an incredible job as her boyfriend, managing to be both enamoured and terrified by her for the entirety. It's definitely no cinematic hike (ha), just a good late night laugh.
ALEX CASEY
Writer/director Jeff Baena delivers what's basically a grown-up, flipped about version of teen zombie-rom-com, Warm Bodies. Think Peter Jackson's Braindead, or Sam Raimi's Evil Dead II, and you're in the right bad taste comedy zone. As the girlfriend back from the dead, Aubrey Plaza is a hoot and, whilst no great shakes cinematically, Life After Beth never drags a half-severed limb throughout an entertaining 90-minutes of zom-com fun. The most undead fun to be had till Dead Snow 2 rises from the grave.
ADAM FRESCO
---
LIVING IS EASY WITH EYES CLOSED
The title refers to the opening line of The Beatles' song, Strawberry Fields, and the movie follows a Spanish schoolteacher on a road trip across Spain to meet John Lennon in 1966. Director David Trueba's tale, inspired by a true story, is an entertaining ride, filled with eccentric characters and some wonderfully comic turns from a talented cast. It constantly reminded me, in a good way, of Alfonso Cuarón's road trip movie of adolescence, Y Tu Mamá También – with its optimism, playfulness and nostalgic reminiscences of youth. Set against the harsh backdrop of Franco's repressive rule, the story and characters shine in a tale celebrating individual rebellion and intellectual freedom.
ADAM FRESCO
---
LOCKE
Tom Hardy at the wheel of a car – that's what you get with Locke. Contending with the implosion of his world and a race against time, Hardy's never shy of watchable (and we're not just talking his mug, pervos). A clever idea that doesn't flag over the running time, unlike many concept flicks, just having Hardy hoon along in a car while he conveys the emotional plight he's in proves a winning formula, and one that it's hard to imagine many other actors pulling off.
STEVE NEWALL
---
LOVE IS STRANGE
Though the title would suggest otherwise, the bond between the elderly gay couple we follow is the only love in this film that is unquestionable, owed largely to some damn fine performances from Alfred Molina and John Lithgow. Rather, it's the people around them – the ones trying to help them out when their marriage inadvertently makes them homeless – that demonstrate strange and troubling attempts at love. Molina and Lithgow are so good together that when they're apart, it only adds to our empathy. Not that this film aims for any heavy dramatic highs; it's very much a mellow-drama with an ending that emphasises the "mellow".
LIAM MAGUREN
---
THE LUNCHBOX
The premise of two lonely souls exchanging intimate notes via lunchbox delivery service is one heart flutter away from Nicholas Sparks zone, but writer/director Ritesh Batra avoids cloying sentiment by doubling its blossoming central relationship as a window into contemporary Indian society. Delicately observed at points, thuddingly unsubtle at others, it's a romantically slight proposition that never quite catches fire but occasionally needles its way into your heart thanks to Irrfan Khan's eminently watchable performance.
AARON YAP
Had I seen this romantic Indian tale on a full stomach, I probably would have felt charmed by the note-swapping bond of its two leads, educated by its many observational (sometimes bleating obvious) criticisms of Hindi culture, and warmed by the polite bouts of humour from an all-too-perky intern and a pushy off-screen aunt. But I skipped breakfast that day, and those emotions took a back seat whenever I saw those delicious lunchbox curries on-screen. To quote the film, "I just felt hungry."
LIAM MAGUREN
---
MANAKAMANA
Lovely, zen-like super-minimalism from the people behind last year's awesome Leviathan. 11 cable car rides in real time, to and from a Nepalese temple. A study of minutae, reminded me of 2010's Le quattro volte in its blissed-out, subtly funny mundanity. The kind of film where a chicken's head popping into the frame unexpectedly will cause a jolt of excitement.
AARON YAP
---
MAPS TO THE STARS
This isn't the first outlandish film from David Cronenberg, who made Crash (the sex-in-a-car one), A History of Violence and Existenz. But it could be the first to broach a few taboos, namely incest and mental health, all wrapped up in a wildly original, intensely weird yet cohesive plot. Starring Julianne Moore in an unforgettable turn as a self-serving star, and Mia Wasikowska as her schizophrenic personal assistant, Cronenberg explores Hollywood's most damaged goods, somehow finding a very dark sense of humour along the way.
REBECCA BARRY HILL
A daytime screening of David Cronenberg's latest seemed a low stakes way to check out what he's up to after the interminably boring Cosmopolis. With that setting in mind, Maps to the Stars proved a largely mild (even given its outrageous subject matter), often interesting watch . Maps boasts better performances than he's coaxed from actors in a while, something that probably isn't too hard when you cast Mia Wasikowska and Julianne Moore in lead roles, and even Robert Pattinson isn't suckful (this time). Top marks to Even Bird for his portrayal of child star/creep Benjie, who gets many of the film's best lines even as he accuses a younger colleague of scene-stealing. Decent, if not mindblowing.
STEVE NEWALL
---
NGA WHANAUNGA 2014
Starting with the hauntingly confronting animated tale In the Rubbish Tin and ending with the beautifully elegant INC'd, this year's crop of Māori and Pasifika shorts is an excitingly significant step-up from last year's. Some shorts could have used some more visual/audio/editing polish (Footsteps), some actors suffer cases of Shortland Street-itis (Tohunga, INC'd) and one short that I started off falling in love with (Rising Dust) sadly felt a bit silly near the end. Nevertheless, there was something to either take away or to be impressed by with each short, and although I'm not one for spiritualistic stories, Pūmanawa: The Gift and Tohunga gave such stories fresh and intriguing angles. Also, I want more non-dialogue period-piece shorts that match the quality of Footsteps (The Dead Lands in the Cook Islands) and the sublimely shot Ahi Kā.
LIAM MAGUREN
---
NIGHT MOVES
Kelly Reichardt's latest unfolds at her usual measured pace, concerning growing tensions between a trio of ecological activists as they plan a bit of destructive protest. Jesse Eisenberg and Dakota Fanning stretch out their range somewhat as Reichardt weaves in elements of heist and noir films, evoking slow-burning '70s cinema in the best possible way.
TONY STAMP
The lack of edits certainly made me feel like I was watching a film screening in real time, making this a rather steadily-paced film. Night Moves stars Jesse Eisenberg, Dakota Fanning and John Peter Sarsgaard as extreme activists who are planning to blow up a dam, yet the movie tends to focus on the internal conflicts more than any actual drama or action. In fact, you only realise how much tension has built throughout the film once you walk out of the cinema, carrying the full weight of the characters' burdens with you. A heavy film that gets you well into the head space of the characters, but certainly more of a drawn-out drama than a thriller.
JODIE HART
---
NZ'S BEST
UFO did well to inject tired Kiwi-drama tropes with nicely-produced sci-fi, along with some killer sound design work. Over the Moon had a simple objective: tell the story of a testosterone-tackling lady astronaut to carefree comedic effect. Mission: complete. School Night hinged on a fantastic lead performance from Hayley Sproull, making its tale of losing youth an enjoyable and absorbing watch. Though I'm not a fan of voice-over narration in shorts, Cold Snap still freaked me the f-ck out. Eleven makes an elegant incision for your empathy with a bleak bullying tale, with superb naturalistic performances from its young leads. Ross & Beth was my favourite, a sweet and sound story about the goodness of affection, the pain of loss, and the transference of affection from the company we keep – if we choose to keep them. Perhaps I'm just a big softy…
LIAM MAGUREN
---
OF HORSES AND MEN
Of Horses and Men is an Icelandic film that straddles between a heart-warming rom-com and an outrageously offbeat black comedy set in a rural valley where everybody knows everything about everyone. The many tidbits about each character and their horses created a jumbled storyline, so unless you love horses and Iceland (like me who happily bathed in a giant tourism advertisement) it may not be for you. Despite this, the natural beauty of Iceland, which was beautifully shot, can carry any film.
JODIE HART
---
ORPHANS & KINGDOMS
Paolo Rotondo and his crew showed a clear devotion and tremendous pride towards their film at the World Premiere at Sky City Theatre, as did many members of the audience. I wish I could indulge in the same passionate perspective, but while the quartet of leads pulls out some quality performances, Orphans & Kingdoms didn't sell me on a key plot turn. I can't spoil what that was, but it's a very touchy subject of great complexity that is treated like a simple matter. By merely showing the act, the film attempts to convince me of the pain, but showing such an act needs to be justified. Three text messages and a brief flashback do not cut it.
LIAM MAGUREN
---
PARTICLE FEVER
The big screen does justice to the biggest machine in the world, the Large Hadron Collider usually the subject of news broadcasts or technology TV. Director Mark Levinson's affinity for his subject matter rings through loud and clear, and he also makes astute choices about which of the thousands of people involved to feature in his documentary. Capturing the human scale of this monumental scientific achievement, and having plenty of confidence in its audience to keep up with the science without too much hand holding, Particle Fever's a fascinating doco.
STEVE NEWALL
It's the largest science experiment in history, on a par with the moon landings. But it's not always easy to get a feel for what's really going on at Cern's Large Hadron Collider in Switzerland. This loose, friendly doco finds the humanity behind the project, whether that's filming roomfuls of physicists in rapt