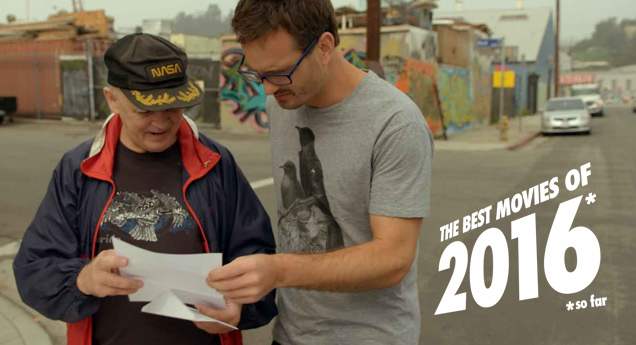 These lists get earlier and earlier each year, don't they? 2016 also embraced a new phenomenon – best of the century lists from the esteemed likes of the BBC and Rialto Channel. We haven't gone that far – the idea here being that there's still plenty of time to see these films and put 'em in contention for formal end-of-year consideration should you choose. Some are still in cinemas, others perhaps set to return, while a pile are also available for home viewing.
We tasked our writers with ranking their favourite films that they managed to catch in a cinema – from big releases to limited / film festival screenings. We also reached out to a range of similarly film-obsessed folks to each share one of their faves of 2016 to date.
Read on, and whether you agree or argue, we hope you enjoy.
---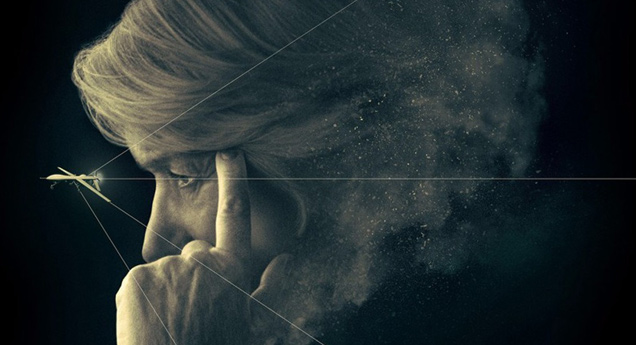 If this film had jokes and put Helen Mirren in three different roles, you could easily rename it Dr. Strangelove or: How I Learned to Stop Worrying and Love the Drone. This is to say, it's a compact military thriller that speaks out to a very real issue in modern warfare.
Flicks writer Paul Casserly said: "Mirren is superb but Aaron Paul and Barkhad Abdi sure make their presence felt. Seeing Rickman's subtle magic, for the very last time, adds some extra special icing."
Flicks user JK said: "A fascinating and balanced look at modern drone warfare. This film powerfully conveys the realities of war and the moral and political dilemmas faced when going up against an imminent threat."
Find it on Blu-ray, DVD and On Demand
---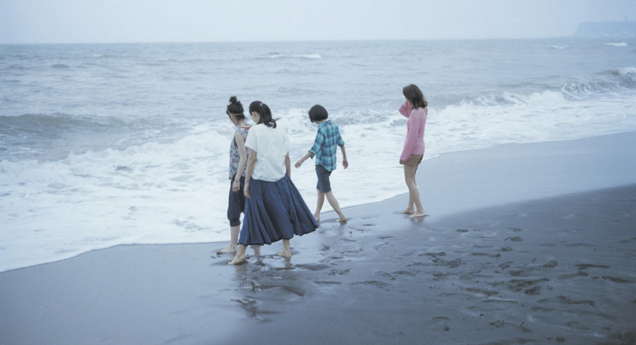 Director Hirokazu Koreeda continued to display the mastery of family dynamics he showed in Still Walking and Like Father, Like Son with this tale of three sisters who take in a fourth – their half-sister – when the father of the four dies.
Flicks writer Daniel Rutledge said: "A moving and achingly beautiful feast for the soul."
Total Film said: "A film of quiet, telling moments, even when big revelations surface."
Find out when, where and how to watch it
---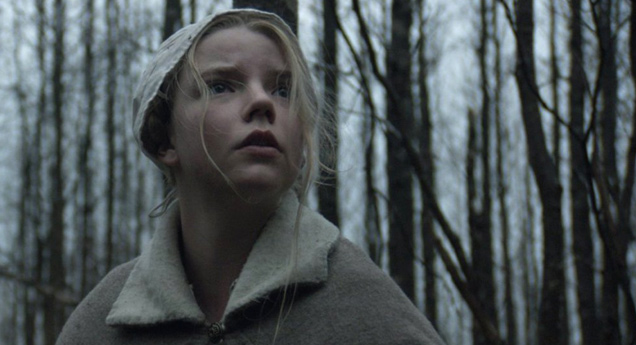 A devout 17th Century family living an isolated life in the wilderness find themselves divided by paranoia, witchcraft , and a goat named Black Philip. As children go missing and superstition takes hold, malevolent vibes descend on their bleak farm in Salem – and across the audience.
Variety said: "Eggers makes an impressive feature debut with this gripping historical horror-thriller."
Flicks user KennethP91 said: "It's increasingly disturbing as it goes and it does an amazing job creating an eerie environment that would definitely give you goosebumps and make you squirm on your seat."
---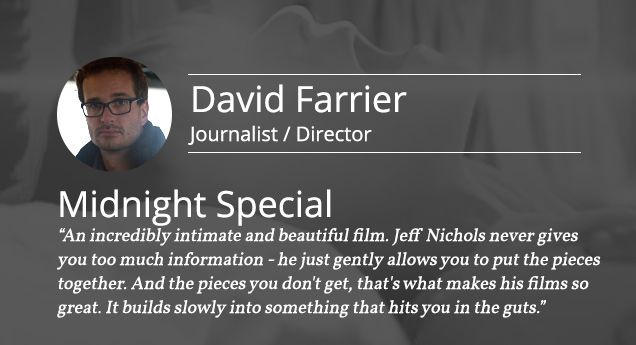 Find it on DVD, Blu-ray and On Demand
---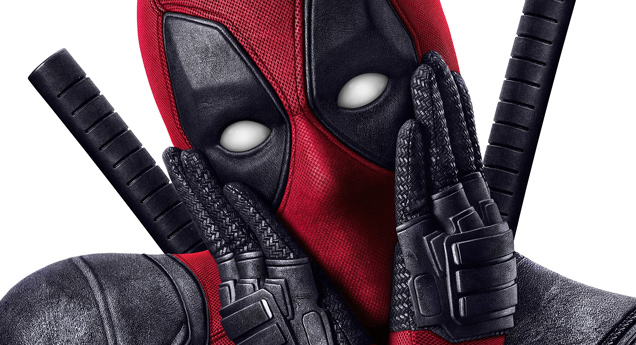 You know that episode in The Simpsons when Bart starts swinging his arms around, moves towards Lisa and says "If you get hit, it's your own fault"? That's what Deadpool did to superhero movies.
Flicks writer Tony Stamp said: "It's a scrappy, lowbrow little movie that really wants to offend as well as amuse, and succeeds on both counts."
Flicks user Ben Choo said: "It's great when a movie makes a bold move to be restricted. Deadpool pulls it off really well with utterly awesome 4th wall breaking."
Find it on Blu-ray, DVD and On Demand
---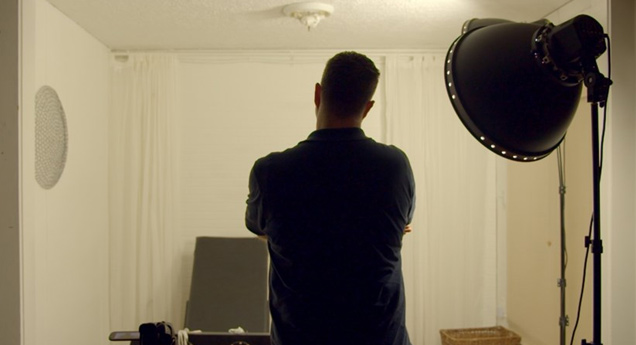 This crazy Kiwi-film-that-could took viewers worldwide on a scarcely believable ride alongside directors David Farrier and Dylan Reeve as they followed a trail of breadcrumbs from Newton, Auckland to North America. Less than geography, though, it's the distance outside your comfort zone that impacts, as a bizarre series of events and a persistent bully are exposed.
Flicks writer Liam Maguren said: "Much like being strapped down to a tickle chair, things quickly go from chuckle-worthy weirdness to uncomfortably intense."
Flicks user Daphne-Carvalho said: "Overall funny and intriguing, not knowing where it was going or how it was going to end. Lastly, surely it's not real?"
Find out when, where and how to watch it 
Listen to our chat with Farrier and Reeve

---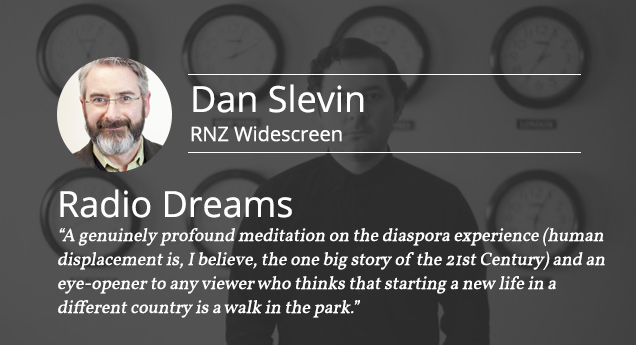 ---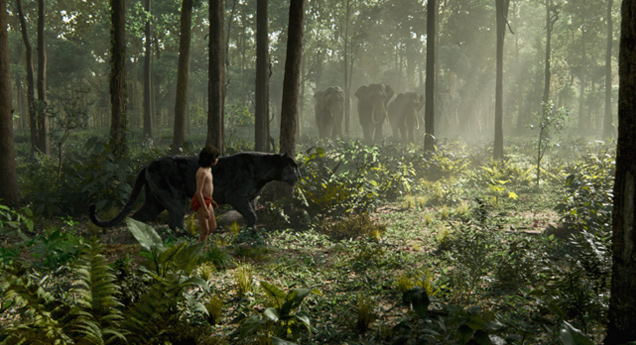 When a live-action version of The Jungle Book was announced, you could hear the sound of collective eyeballs rolling. Those same eyeballs remained still and glued to Jon Favreau's gorgeous CGI creation, one he described to Flicks in great detail.
Flicks writer Liam Maguren said: "Once again, Iron Man director Jon Favreau has magically pulled out another incredibly fun blockbuster from behind Disney's circular ear."
Flicks user Silent Bob 88 said: "My personal favourite was Christoper Walken cast as King Louie – he stole every scene he was in for me. Very enjoyable film!"
Find it on Blu-ray, DVD and On Demand
---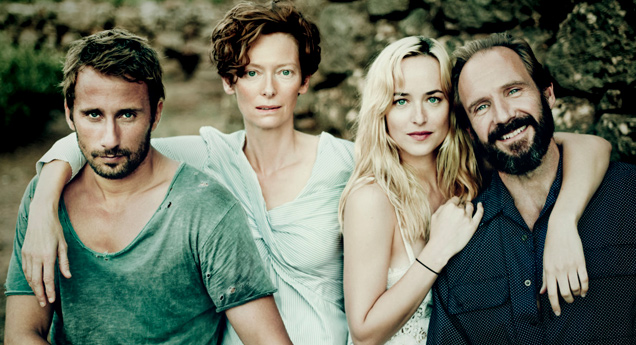 The inimitable Tilda Swinton plays a former rock star here, soaking up the Mediterranean sun with her new boyfriend when old flame Ralph Fiennes shows up with his daughter and causes things to get a little loose. Fun fact: the director adores Mad Max: Fury Road.
Flicks writer Matt Glasby said: "The film begins to ramble, but until then there's a lot of fun to be had watching Fiennes dicking about: whether singing karaoke, skinny-dipping or trying to nail everything that moves."
Flicks user Melchoo said: "While A Bigger Splash does end up delivering in the psychological drama department, it takes far too long to get there."
Find it on Blu-ray, DVD and On Demand
---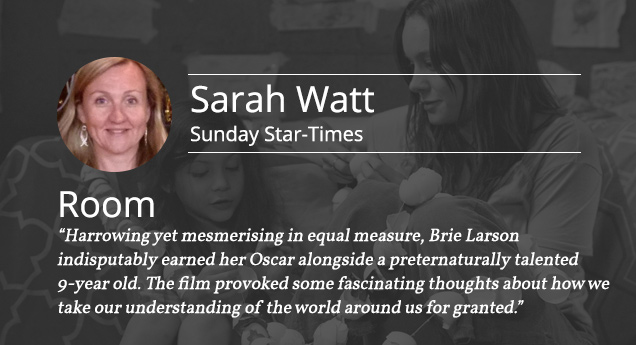 ---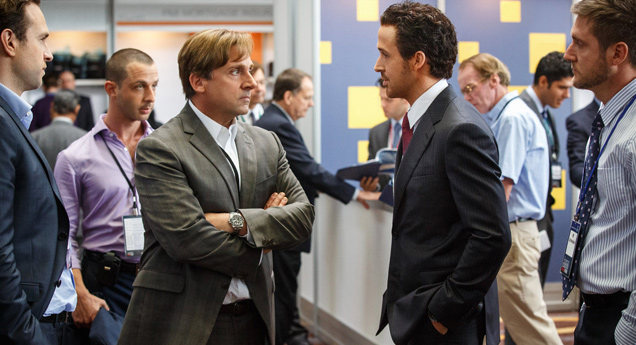 SNL alum and bigscreen comedy director Adam McKay (Anchorman) pulled off the unthinkable here, drawing laughs and anger aplenty from audiences as he laid bare the awfulness of human nature that fueled the global financial crisis with wit, drama, panache, and – most impressive of all – coherence.
Flicks editor Steve Newall said: "The laughs may be plentiful, but this is as much chilling drama as financial farce, and the film's single biggest triumph lies in making arcane financial mumbo jumbo understandable and watchable."
Flicks user Booper said: "The Big Short manages to turn a difficult subject matter into a great film which anyone can follow. "
Find it on Blu-ray, DVD and On Demand
---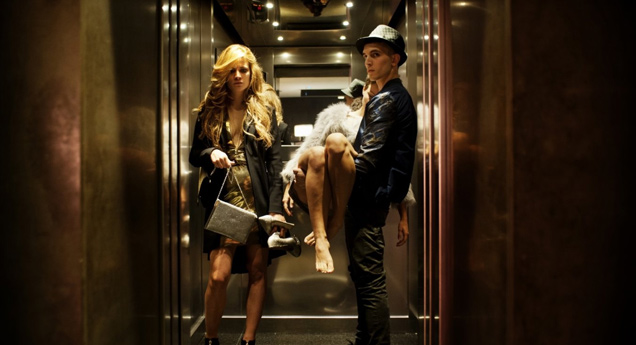 A shining gem at the New Zealand Film Festival, this Italian gangster tale has left a huge impression that is sure to bleed over to the original series being made for Netflix.
Flicks writer Aaron Yap said: "Best Italian crime pic since Gomorrah holds the viewer in its taut, pit bull-strength grip for over two hours, taking us down the darkest recesses of the Roman elite."
Empire said: "A stylish crime thriller that dissects Italian society with a cool eye and an itchy trigger finger."
Find out when, where and how to watch it
---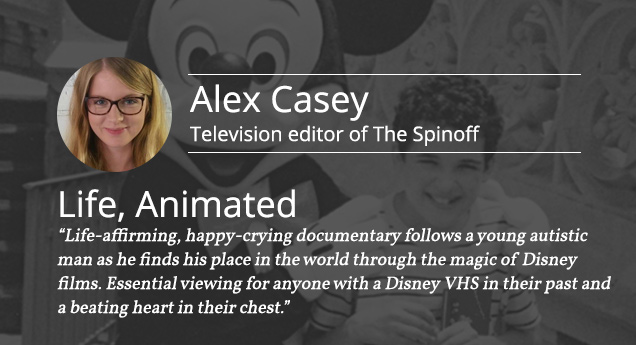 ---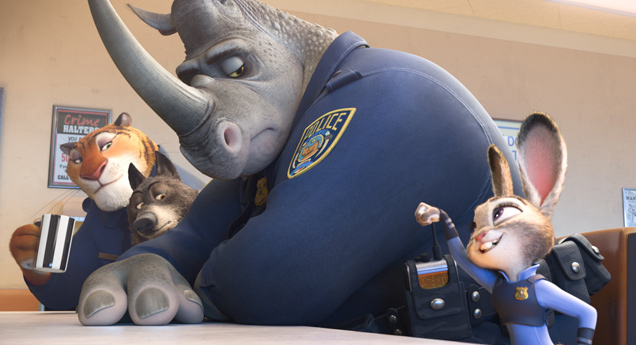 Finding Dory was great, Kubo and the Two Strings was gorgeous, and The Red Turtle was profound, but c'mon, we all know Disney's got the Best Animated Film in the bag with this seismic slam dunk of a pic.
Flicks writer Liam Maguren said: "Disney has lit a stick of rainbow dynamite, and it threatens to blow away Shane Black's The Nice Guys for Best Buddy-Cop Film of 2016."
Flicks user Thorinoak said: "Niece and nephew were a little scared in a couple of places but left the cinema shouting, 'ZOOTOPIA IS MY FAVORITE MOVIE!!!!'."
Find it on Blu-ray, DVD and On Demand
---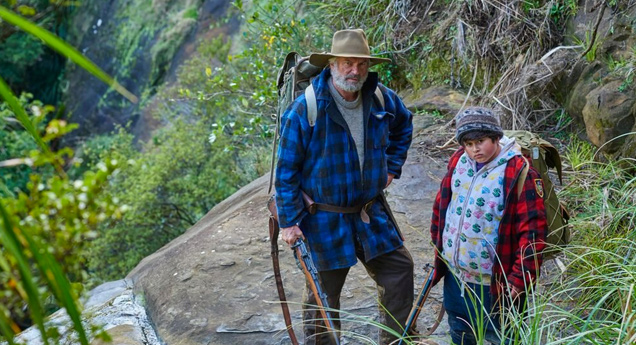 Taika Waititi made a film. It's alright. Only the critically-acclaimed, most successful Kiwi film of all time, n' that.
Flicks editor Steve Newall said: "A hilarious, heartwarming tale that harnesses script, direction and performances and takes plenty of creative risks on its way to delivering movie magic."
Flicks user Donna Stokes said: "Finally a kiwi movie that is heart-warming, funny, sad and has an awesome chase sequence. A film for young and old."
Find it on Blu-ray, DVD and On Demand
Watch our interview with Waititi
---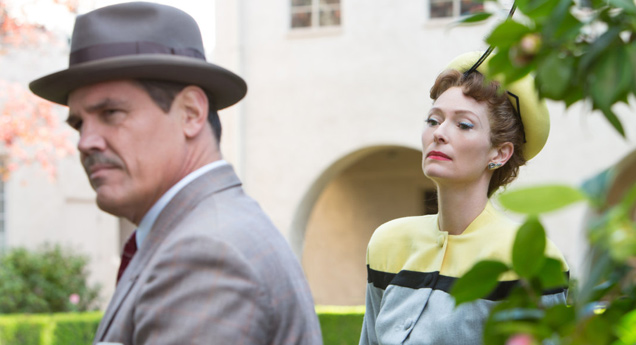 The Coens took on period Hollywood – again – in this light farce, full of cast members who (when they weren't singing, dancing, pratfalling or being idiots), chewed as much scenery as possible. There was a plot – that involved commies, a studio fixer, movie stars and so on – but this one really comes down to a wonderfully Coen-y cast being dropped into the perfect sandpit for them to play in.
Flicks writer Matt Glasby said: "Even in a frothy comedy, there's only so much whimsy you can take before you yearn for something more substantial."
Flicks user Nickmereu said: "Expectations were high heading into this movie given the talent behind it. Solid but not spectacular."
Find it on Blu-ray, DVD and On Demand
---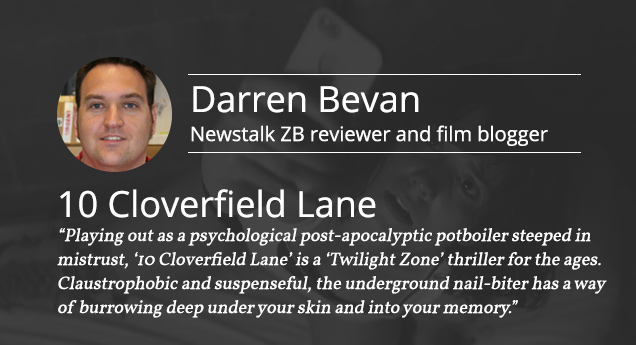 Find it on DVD, Blu-ray and On Demand
---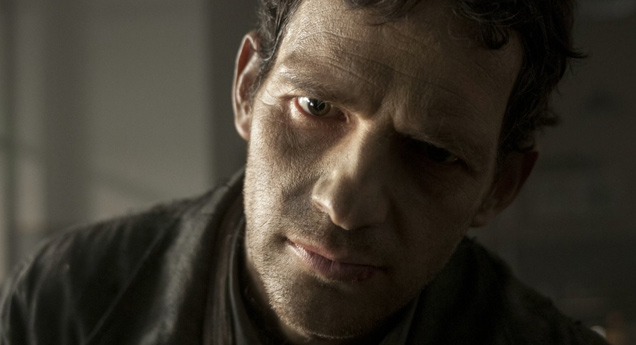 Holocaust films are tough, but oh boy, this year's Oscar-winner for Best Foreign Language Film is an emotional knee-cap breaker. Shot in 4:3 and almost entirely closed in on the lead actor's face, Son of Saul confronts the worst of a horrible era in a profoundly unique way.
Flicks writer Liam Maguren said: "This is misery on the level of Schindler's List, but it's how director László Nemes tells this story that makes Son of Saul an incredible piece of work."
Flicks user Jack Wallace said: "Overrated. Not as harrowing and visceral as critics say it is."
---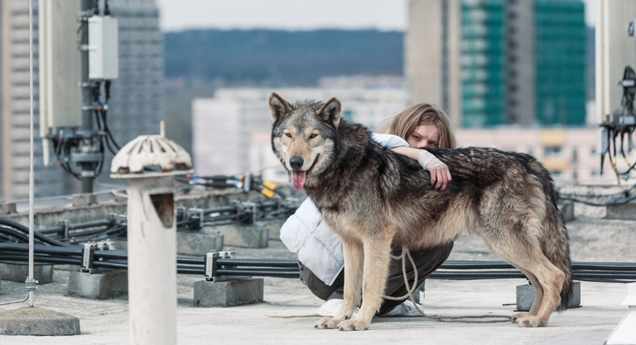 NZ International Film Festival audiences were probably not prepared for where Wild was happy to go in service of its tale of a young woman dropping out of the human lifestyle. 'Adopting' a wolf at the same time she gives up on her job – indeed most civilised human stuff – its lead finds a stronger connection than anyone was quite expecting. Reese Witherspoon probably wouldn't want to be in the same time zone as this, let alone act in it…
Flicks writer Daniel Rutledge said: "One of the most beautiful and bizarre love stories I've seen in quite some time, this is a thoroughly unique and fascinating work of art."
Hollywood Reporter said: "A transgressive beauty and the beast for a dark modern age."
Find out when, where and how to watch it
---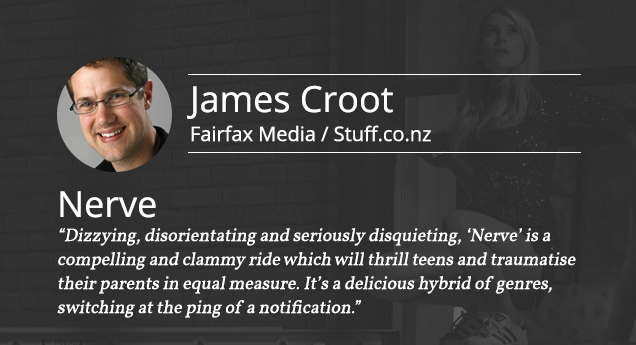 Click here for cinema session times
---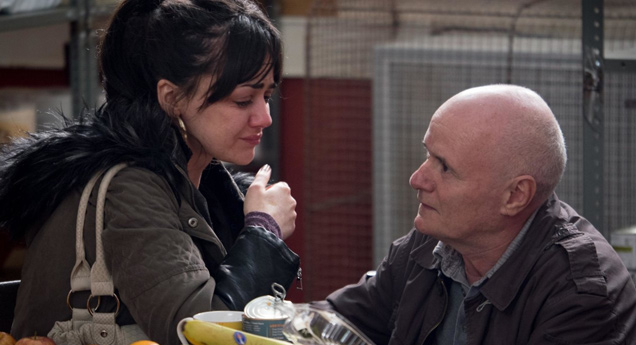 After crushing it at Cannes, Ken Loach's straight-to-the-bone drama then crushed numerous hearts at the New Zealand International Film Festival. It's about an older widower and a young, single mother who cling to each other as they sink further into a bureaucratic system that pushes them closer and closer towards the poverty line.
Flicks writer Adam Fresco said: "It's a damning drama, lifted by touching humanity, humour and spirit, as embodied by Paul Laverty's script and a committed cast acting their socks off."
The Guardian said: "This film intervenes in the messy, ugly world of poverty with the secular intention of making us see that it really is happening, and in a prosperous nation, too."
Find out when, where and how to watch it
---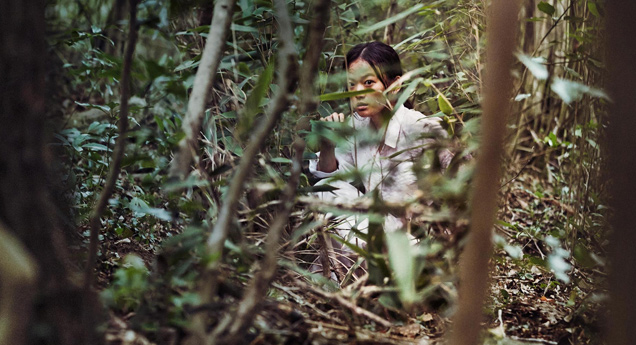 Several superior thrillers have snuck onto screens this year, having non-English languages in common as well as commitment to the genre that is notably absent from most lazy Hollywood attempts. Detailing a mysterious, contagious sleeping sickness, The Wailing chills and shocks as it follows its protagonist from investigation through contagion.
Variety said: "On the one hand, the film is a gripping whodunnit, exemplified by a scene of classic Hitchcockian suspense… At the same time it treads into supernatural territory through nightmarish dream sequences that feel unnervingly real."
---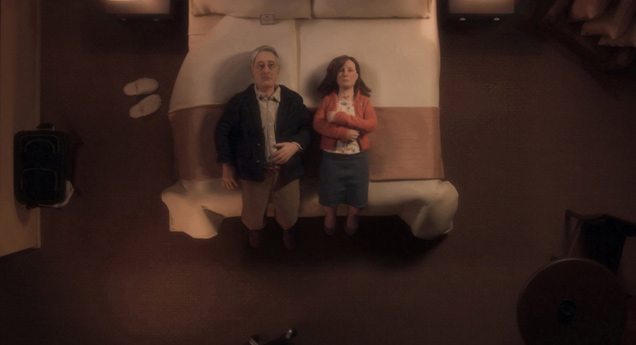 A (painstakingly made) stop-motion animated drama about a middle-aged man going through an identity crisis? Only a master of strange cinema could pull such a conceit off – that's exactly what writer/co-director Charlie Kaufman (Eternal Sunshine of the Spotless Mind) achieved.
Flicks writer Matt Glasby said: "This is easily the hardest Kaufman film to love, but it gets under your skin, and you'll never guess where it's going…"
Flicks user JGsmith said: "A unique and tremendously emotional story executed in the best possible way imaginable."
Find it on Blu-ray, DVD and On Demand
---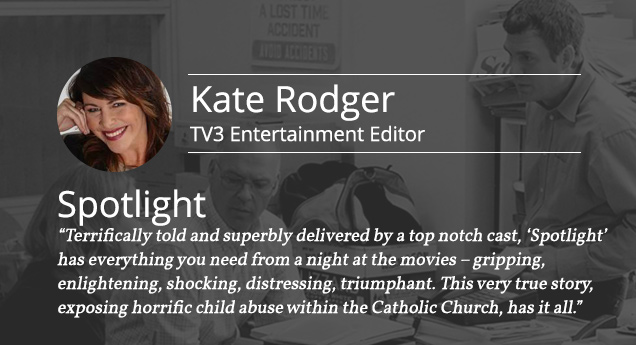 Find it on Blu-ray, DVD and On Demand
---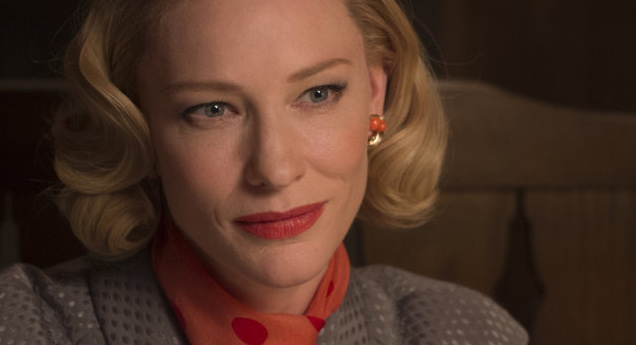 Todd Haynes' sumptuous pic is a visual delight and emotional juggernaut as it details the delicate dance of unconventional mid-20th Century romance. As a department store employee (Rooney Mara) and the upper class prisoner of a failing marriage (Cate Blanchett) circle one another, we're attuned to every glance, every reflection off the invisible prisons society tries to keep them locked in.
Flicks writer Matt Glasby said: "For those seeking an afternoon weepy, the film's poise might be its Achilles heel – we never feel the howl of real heartbreak. But for everyone else, two words will suffice: pure class"
Flicks user DanielK said: "The final sequence is nigh-on-perfect as Haynes abandons the almost-geometric compositions of much of the preceding two hours – restrictive frames and constricting space – and goes all hand-held, placing us with the characters as he leads us to what is hands-down my favourite final shot of the year."
Find it on Blu-ray, DVD and On Demand
---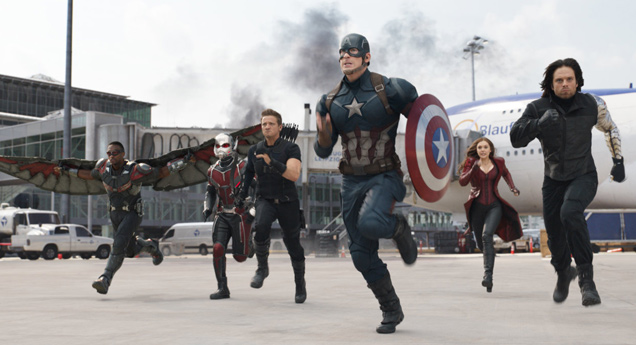 The sheer size of Civil War can make it feel less like a Captain America film and more like the latest Avengers film. But this is Steve Rogers' movie through and through, an epic finale to what is Disney-Marvel's strongest superhero trilogy to date.
Flicks writer Liam Maguren said: "The story stays incredibly focused on what defines Steve Rogers… and that's what makes Civil War a great Captain America film."
Flicks user Alan Parr said: "Still don't know how they made this movie as great as it is."
Find it on Blu-ray, DVD and On Demand
---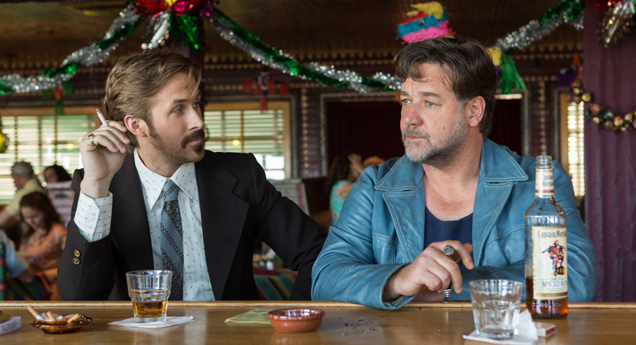 You pretty much know what you're going to get from a Shane Black film – witty, sparring dialogue; violence, laughs, and more violence; probably a car driving through a house and a swearing kid – and this was no exception. Elevated by its winning combo of Ryan Gosling and Russell Crowe (seriously, could another duo have brought better chemistry?), a throwback setting and anti-authority attitude, The Nice Guys was a damn fun crime comedy.
Flicks writer Dominic Corry said: "Shane Black's The Nice Guys makes concessions to nothing and nobody – it is about as pure an expression of the writer/director's sensibilities as you could ask for."
Flicks user Thorinoak said: "Crowe and Gosling are the perfect odd couple cop pairing in this hilariously engaging crime mystery. Had my friends and I thoroughly entertained from start to finish."
Find it on Blu-ray, DVD and On Demand
---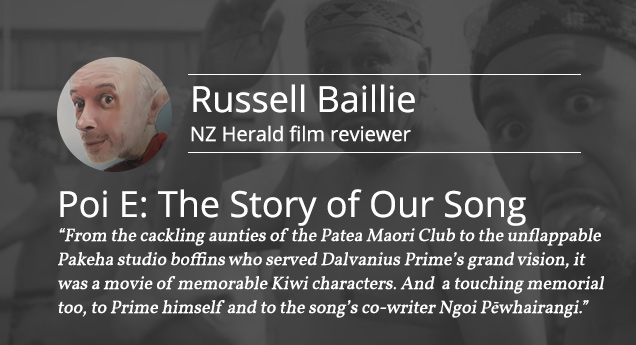 Click here for cinema session times
---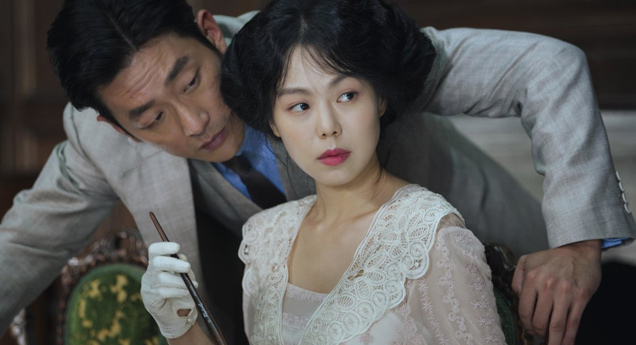 Surprisingly funny erotic thriller won over NZ International Film Festival audiences with its beautifully-lensed mix of romance, intrigue and double-crossing as a young woman poses as a maid to rob an heiress – but falls for her instead.
Flicks editor Steve Newall said: "Enjoys detours into both lesbian eroticism and laugh-out-loud moments – sometimes at the same time. Fellow Hitchcock thief Brian De Palma would be proud of this stylish mix of sleaze and swindle."
Vanity Fair said: "An intelligent, funny erotic thriller, The Handmaiden seems destined for some kind of American remake… that isn't likely to live up to Park's invention, wit, and daring. See this one first, if you can."
Find out when, where and how to watch it
---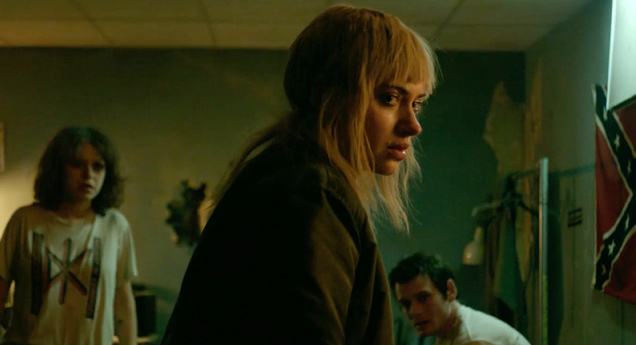 The Best Film of 2016  (so far), Green Room is the ruthlessly effective tale of a punk band trying to survive after being in the wrong place at the wrong time – specifically, backstage at a skinhead punk venue shortly after a murder. At turns funny, vicious, grimly realistic and nightmarish, all of Jeremy Saulnier's cinematic smarts are harnessed in service of making the most unsettling thriller in yonks.
Flicks editor Steve Newall said: "Saulnier's follow-up to the excellent Blue Ruin again shows his knack for developing tension in a character-based film – as well as shocking the audience with sudden bursts of violence. Don't miss this, it's a rare five-star survival thriller."
Flicks user HDMF said: "I'd been looking forward to this film for ages and was not disappointed. I'm not big on scary films but this was easily the best horror film I've seen in a long time. Definitely see it in the cinema."
Find out when, where and how to watch it
Read our in-depth interview with the director
---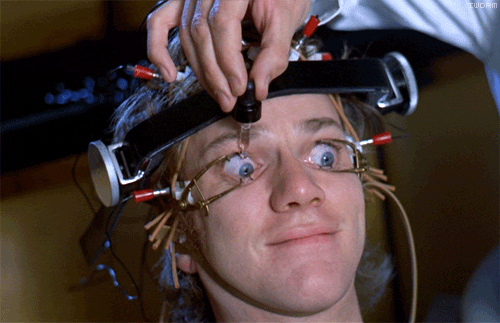 There you have it, folks, The Best Films of 2016 so far. Plenty are available for viewing, so you've got no excuse to not have seen 'em come year's end and awards season. There's still an Oscar deluge to come in 2016, along with cinematic gems of various shapes and sizes, which we'll be previewing soon. In the meantime, we sign off with a bonus entry.
Lists are inherently subjective, but if you have a problem with any of the inclusions above, it is worth bearing in mind that the following bonus entry that would have been the next cab off the rank…
---

The greatest actor of his generation, Robert De Niro, bucks his trend of sleepwalking through family friendly "comedies", relishing a titular turn as an older gent indulging his most base qualities. As the legendary star of Taxi Driver, Goodfellas etc is paired with his modern equivalent – Zac Efron – the odd couple take a trip to Spring Break in a riotous comedy, the strongest moment of which strangely isn't De Niro hitting Efron in the testicles with a golf club, being interrupted having a "number three" or even saying the n-word.
Flicks writer Daniel Rutledge said: "Somehow, Dirty Grandpa is not just another crappy comedy. It's kind of a great comedy."
Flicks user N Clarke said: "Worst movie I have seen for ages. Rating of Robert De Niro zero"