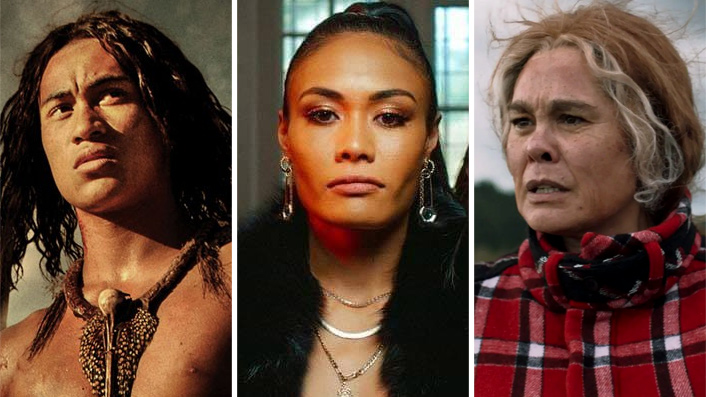 How to celebrate Te Wiki o Te Reo Māori on Neon, TVNZ and other streaming services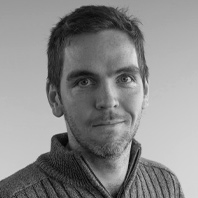 ---
Celebrate Māori Language Week with a wide variety of films, shows and docos across numerous streaming services.
It's never been a better (and easier) time to indulge in Aotearoa's native language through the medium of cinema and television. There's a mighty library of films and shows boasting te reo Māori and we've laid out some of the most prominent ones on various streaming services in New Zealand.
---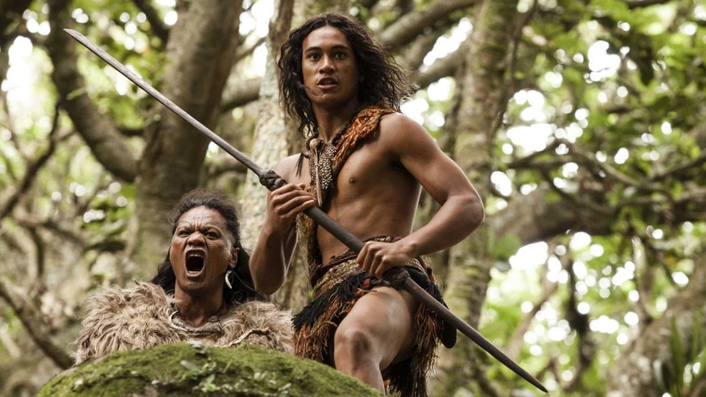 Neon
Māori history is brought alive in this period action-adventure based on the traditional fighting art of Mau rākau. This te reo feature was New Zealand's entry in the Oscar foreign-language category that year.
Lee Tamahori adapts the Witi Ihimaera novel Bulibasha, the story of a rivalry between two sheep-shearing families set on New Zealand's East Coast in the 1960s. Stars Temuera Morrison.
Cliff Curtis leads this true Kiwi story as Genesis Potini, the speed-chess prodigy from New Zealand. Battling severe bipolar disorder, Genesis finds purpose in coaching a local chess club. Co-stars James Rolleston.
Stan Walker leads this 2013 music drama as Turei, a young musician attempting to win an audition to be the support act for Bob Marley's 1979 concert in Auckland. Temuera Morrison co-stars as Turei's potato-farming father who will not stand for this music nonsense.
Director Tearepa Kahi followed his feature debut Mt Zion with this documentary about the iconic, chart-topping, Kiwi song by the Patea Māori Club. Conceived by Dalvanius Prime and brought to life by residents of Patea, hit hard by the economic tribulations of the Muldoon era, Poi E captured, and changed, New Zealand culture.
This road-trip drama follows three-piece Wellington reggae band The Pā Boys as they tour the North Island. This marks the feature debut of Himiona Grace with music by Trinity Roots' Warren Maxwell.
A hapless group try to get their act together in time for the national kapa haka championship in this three-season New Zealand comedy.
The lives of a pair of metrosexual Māori men are turned upside down when their late grandmother issues them a challenge: find a Māori wife within six months or lose their handsome inheritance.
Comedy titans Te Hamua Nikora and Tofiga Fepulea'i join forces for this Māori and Samoan styles variety show.
---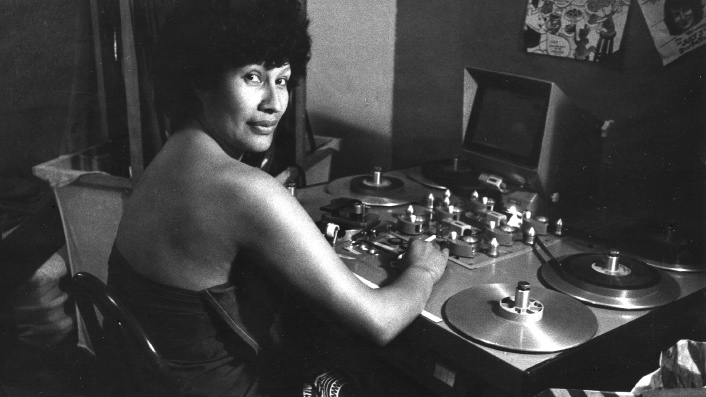 TVNZ On Demand
Merata Mita, landmark Māori filmmaker behind Patu! and Mauri, is honoured in this personal portrait from her son Heperi. The world's first indigenous woman to direct a feature film, Merata was also a fearless documentarian and outspoken activist—and for many years a solo mum bringing up her kids. "The more personal this historically essential doco gets, the more universal it becomes," Flicks editor Steve Newall observed in his rave review.
This docuseries expands on the chart-topping album from 2019, following Aotearoa artists who each go on a journey to transform one of their existing songs into te reo Māori.
This hit docuseries with four seasons under its belt follows Francis and Kaiora Tipene of Tipene Funerals, a sparsely-known but culturally important funeral parlour in Auckland's Onehunga.
Scotty Morrison heads this docuseries looking back on the first people of Aotearoa and asking who they were, where they came from, and how they got there.
Te Kohe Tuhaka, who featured in the 2014 film of the same name, stars in this loose series adaptation. Set in ancient New Zealand, this Māori action-fantasy series follows a dead and disgraced warrior brought back to life to stop the evil undead from causing chaos.
On her way to helming Disney blockbuster Mulan, writer-director Niki Caro made this beloved adaptation of Witi Ihimaera's novel about Pai (Keisha Castle-Hughes in a breakout performance), an 11-year-old girl in a patriarchal iwi who believes she is destined to be the new chief.
---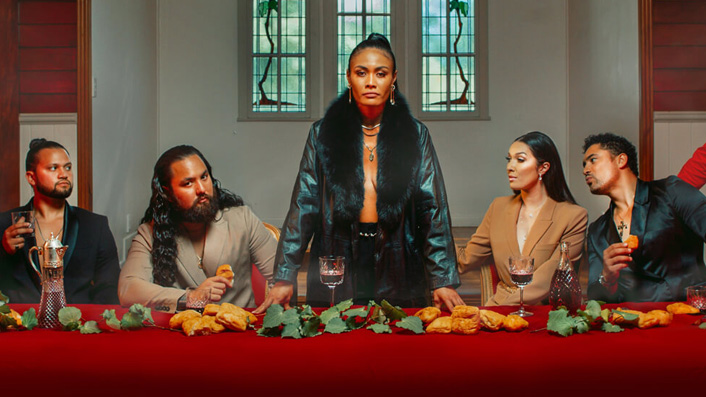 Māori TV On Demand
With season four currently rolling out, now's the best time to start binging the hit Māori bilingual series about a group of city-based rangatahi (young people) navigating a world centred on getting paid and cutting corners.
Nominated for Best Comedy at the 2020 NZ TV Awards, this animated show from Coco Solid describes itself as a "snapshot of the multicultural melting pot that is Aotearoa. "
Five New Zealand families, each grieving over a loved one who took their life, bravely and openly discuss the tragedy of suicide in this documentary. The title of the film not only invokes the cunning and defiance of the legendary tupuna but also refers to the line on a map traced by the bus trip taken by the families and filmmaker/psychologist Paora Joseph.
Get to know the unique waiata and haka of different iwi and the stories behind them in this docuseries.
---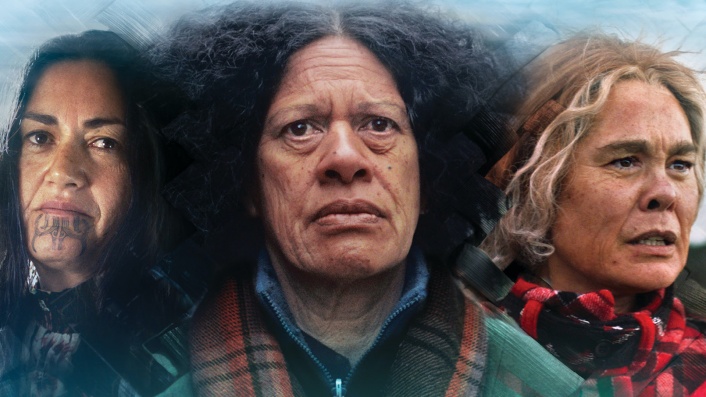 NZ Film On Demand
Released in cinemas earlier this year, this time-transcending Māori drama based on Patricia Grace's novel follows three cousins separated by circumstance and their long journey to find each other. "A deeply moving dramatic triumph," Flicks editor Steve Newall praised.
The New Zealand Land Wars of the 19th century provide the setting for Geoff Murphy's internationally-praised epic, the closest thing to a classic western in NZ's cinematic back catalogue.
Before Cousins, directors Briar Grace-Smith and Ainsley Gardiner were two of nine filmmakers powering this collective drama made up of eight stories—each told in one shot and revolving around the tangi of a boy who died at the hands of his caregiver.
Merata Mita's feature debut follows the troubled soul of Rewi (Anzac Wallace), a man who has run into nothing but trouble in pākeha society. Assuming the identity of a man he inadvertently killed, Rewi takes on the love and friendship of a west coast community – all the while pursued by guild.
---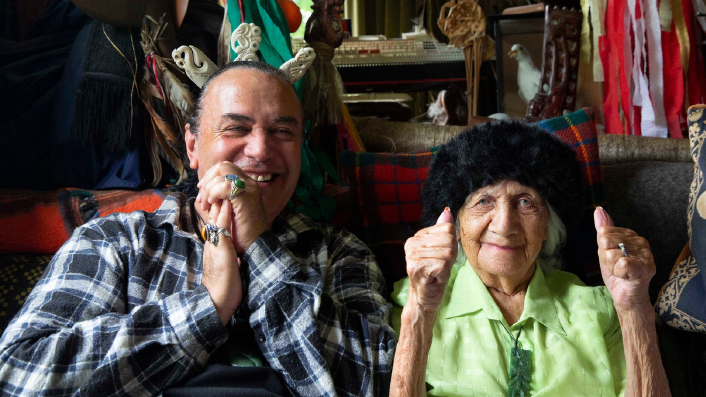 DocPlay
Filmmaker Florian Habicht (Kaikohe Demolition) follows the lives of a tohunga (shaman) and his 99-year-old mother as she nears a century on Earth. "Prepare to fall in love" Flicks editor Steve Newall warns.
Documentary that tracks the birth of New Zealand's first 'living building', Te Wharehou o Tūhoe, and details how the building connects the Māori iwi, Ngāi Tūhoe, to the land.
In 2010 the waka Te Hono ki Aotearoa was commissioned for the Museum Volkenkunde in The Netherlands. This doco follows its creation—by Māori and Dutch—and the dedication of all involved to avoid crashes of the inter-cultural kind.
---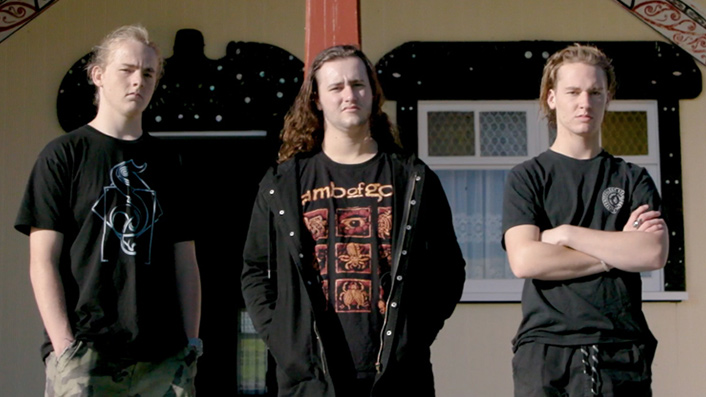 NZ On Screen
This Vice documentary profiles the quiet lives of Alien Weaponry, a thrash metal band noteable for their te reo songs, as they prepare to tour Europe.
Merata Mita's feature-length profile on Ralph Hotere, considered one of Aotearoa's greatest artist—and a prolifically quiet one.
This heartfelt documentary short profiles the lifework of Sir Hector Busby, a master in everything waka hourua (double-hulled waka), and his journey to pass on the ancient knowledge of waka carving and celestial navigation to a new generation.
Waitangi Day may still be half a year away, but there's always time to learn more about this ever-important document—especially in relation to te reo. This NZ On Screen collection covers 50 years of screen content covering the treaty.