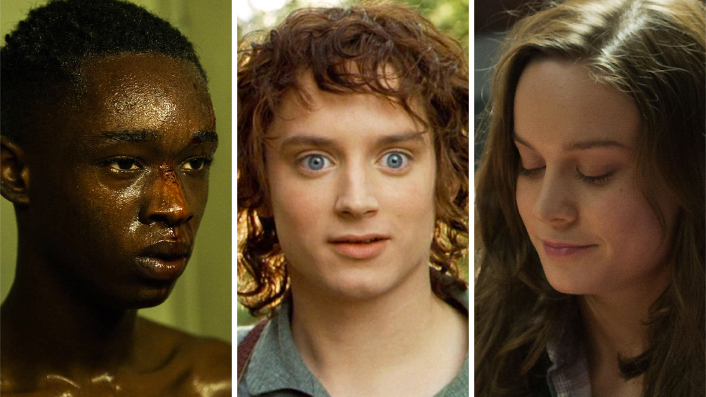 The 20 best Oscar-winners on Netflix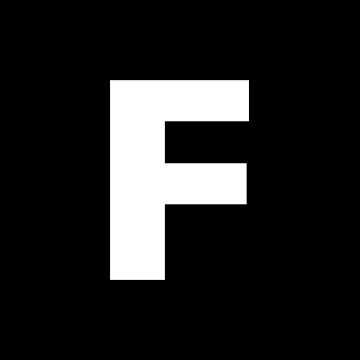 ---
Prestige pics abound on Netflix, with a substantial selection of Oscar-winners. Matt Glasby distills the triumphant trophy-winners down to a top twenty.
UPDATED SEPTEMBER 21
See also:
* All new movies & series on Netflix
* All new streaming movies & series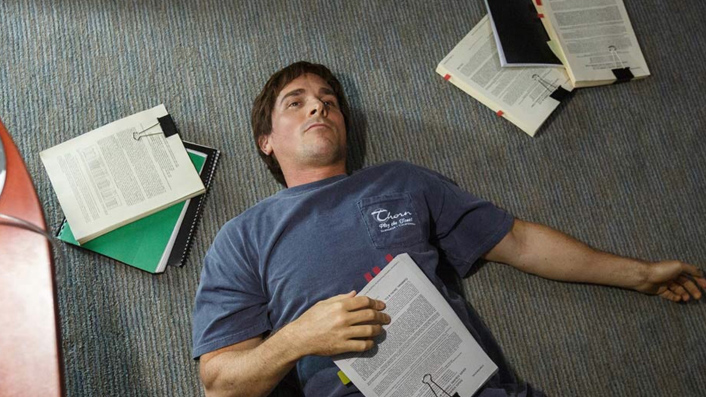 Using a technique borrowed from 24 Hour Party People, Adam McKay's deep-dive into the 2007-2008 financial crisis has stars such as Ryan Gosling breaking the fourth wall to explain what the hell is going on. McKay and Charles Randolph won Best Adapted Screenplay for turning potentially leaden material into movie gold.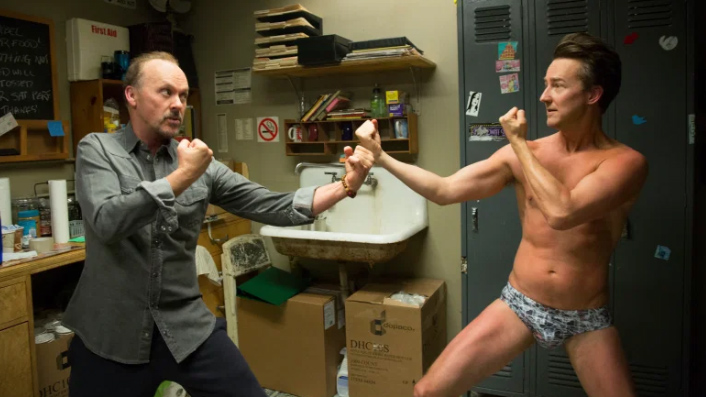 The strangest film to win a Best Picture Oscar (plus three more), Alejandro Iñárritu's hallucinatory tragi-comedy introduces failed actor Michael Keaton, once the star of the Birdman films, as he tries his luck on Broadway. As Emmanuel Lubezki's floating camera follows the backstage action (without a single visible cut) it seems our hero is deep trouble—not only is the play terrible, but he might be losing his mind as well.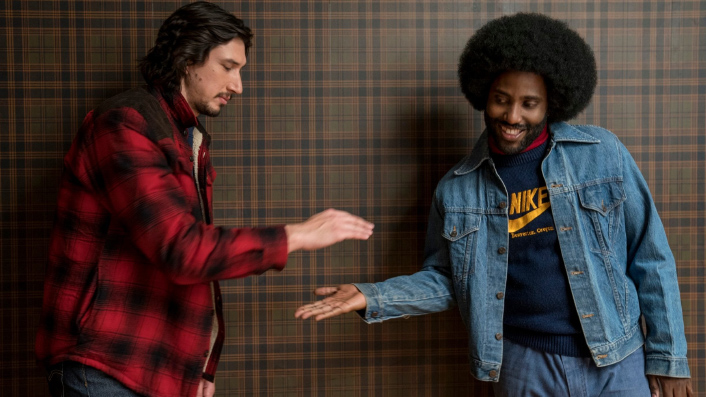 Spike Lee's true-life tale of a black undercover cop (John David Washington, son of Denzel) joining the Ku Klux Klan is riotous and righteous in equal measure. Nominated for six Academy Awards, including Best Picture and Best Director, it won Best Adapted Screenplay—Lee's first Oscar win—occasioning an equally riotous/righteous acceptance speech.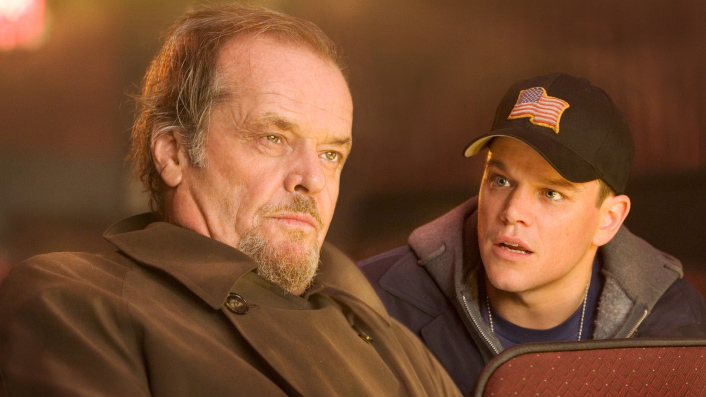 Martin Scorsese won his first and—gasp—only Best Director Oscar for this dick-swinging adaptation of the Hong Kong cops-are-robbers classic Infernal Affairs. It nabbed three more, including Best Picture, although none for its stellar cast, which includes so many heavyweights (DiCaprio, Damon, Nicholson, Sheen) you wonder how it got made at all in the days before Zoom.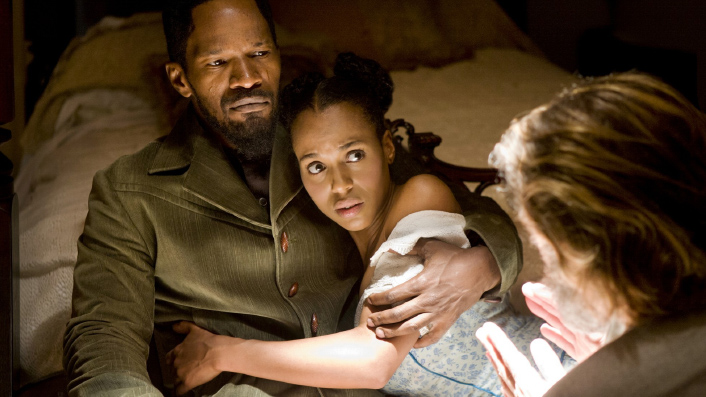 Quentin Tarantino's last good film combines two of his biggest passions: spaghetti westerns and cultural appropriation. Jamie Foxx is dynamite as the eponymous freed slave, Christoph Waltz provides Oscar-winning support, and the script brought QT a second Best Screenplay award—even though his excruciating cameo as an Aussie prospector deserved a Razzie.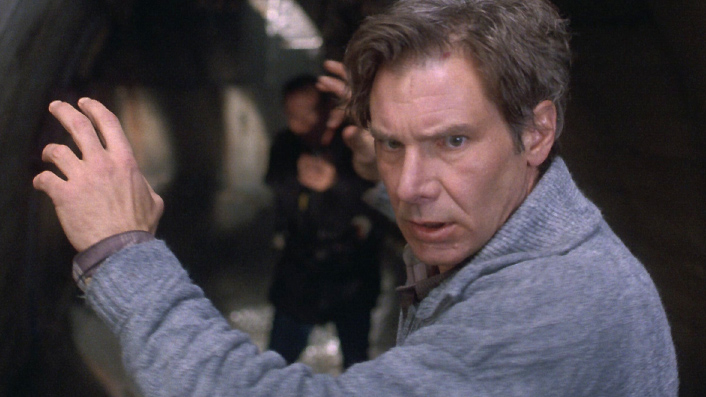 A muscular chase thriller based on the 1960s TV show, Andrew (Under Siege) Davis's finest 130 minutes pits wronged man Harrison Ford against grizzled detective Tommy Lee Jones across a series of spectacular set-pieces. "It's not like anyone is going to win any awards for this film," Jones supposedly said—before nabbing a Best Supporting Actor Oscar himself.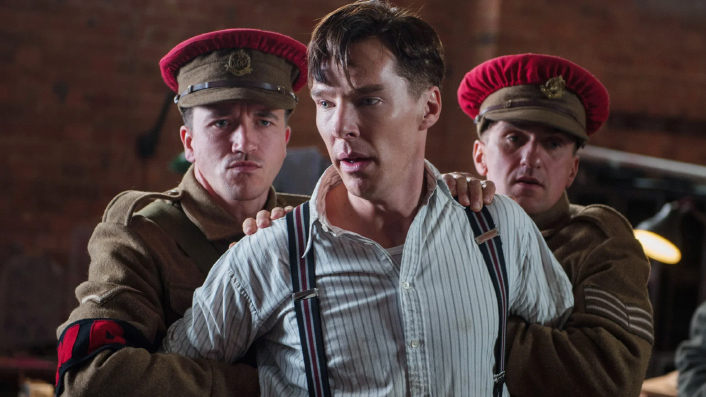 This stiff-upper-lipped WWII drama tells the extraordinary true story of how cryptographer Alan Turing (Benedict Cumberbatch) and his team at Bletchley Park helped the allied forces win the war. Graham Moore's excellent script won Best Adapted Screenplay, while 2017's so-called "Alan Turing law" pardoned men who, like Turing, were convicted for homosexual acts.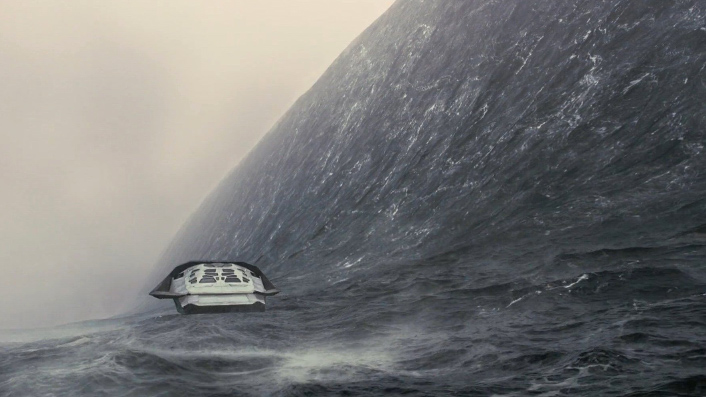 Christopher Nolan's largest, most emotionally charged movie sees ace pilot Matthew McConaughey shot through a wormhole in space to find a new home for humanity. Paul Franklin's dazzling, Oscar-winning visual effects include an ocean planet awash with colossal tidal waves and a four-dimensional bookcase powered by love, or something.
Sign up for Flicks updates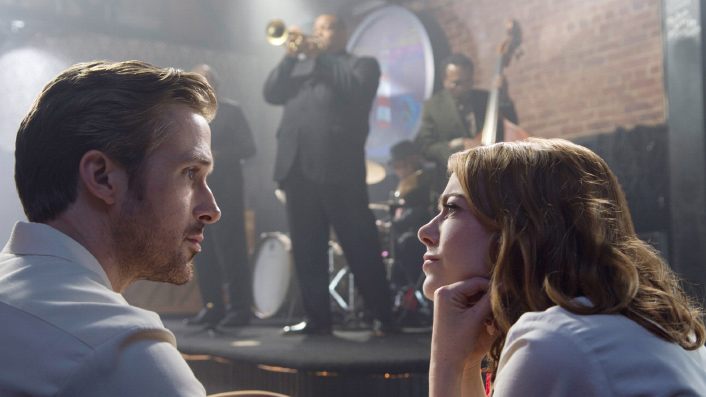 Following the see-sawing fortunes of actor Emma Stone and jazz pianist Ryan Gosling, Damien Chazelle's all-singing, all-dancing LA story is an irresistible update on the classic Hollywood musical. Sadly, its most memorable moment came when Faye Dunaway and Warren Beatty named it Best Picture by mistake (Moonlight was the real winner). Hopefully the six statues it took home provided some consolation…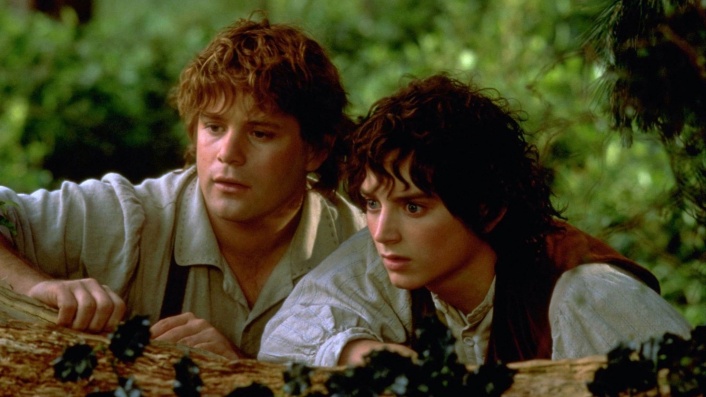 Peter Jackson's first foray into Middle Earth, an epic tale of small people embarking on a huge adventure, won Oscars for its make-up, score, visual effects, and cinematography. The latter came as scant surprise—from the Shire to Parth Galen, New Zealand has never looked more beautiful.
Oliver Stone won a career-launching Best Adapted Screenplay Oscar for his work on Billy Hayes' traumatic Turkish prison memoir and, although some (including Hayes) criticised it for being (a) untrue and (b) a bit racist, there's no denying its power. Alan Parker directs, Giorgio Moroder scores and John Hurt steals the show from star Brad Davis as a heroin-addicted fellow prisoner.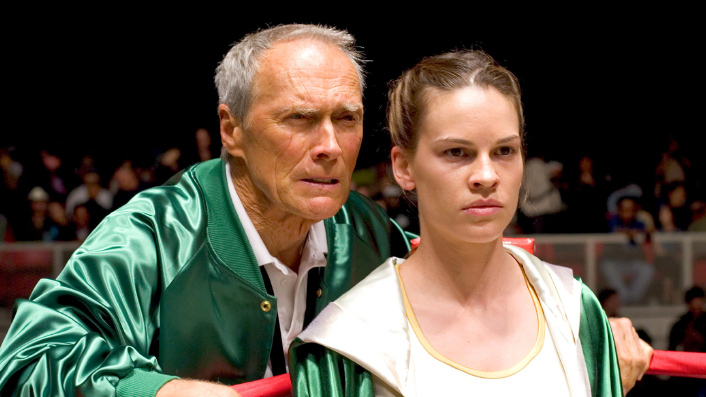 Clint Eastwood's bruising boxing flick brought star Hilary Swank her second Best Actress Oscar, along with Best Picture, Best Director and Best Supporting Actor (for Morgan Freeman). When Eastwood's grizzled trainer takes on Swank's small-town waitress, the stage seems set for a familiar rags-to-riches story, until a darker drama emerges.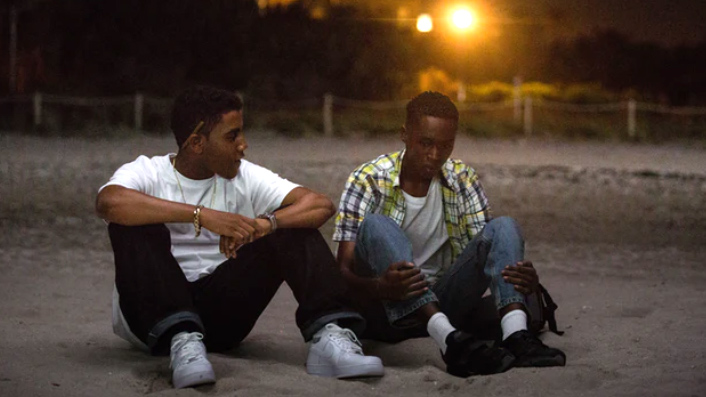 Barry Jenkins' beautiful coming-of-age drama concerns a young, gay African-American kid growing up in Miami, and proved to be a real trailblazer. It won three Oscars, becoming the first LGBTQ+ film to win Best Picture and the first Best Picture winner to feature an all-black cast—and all this on a budget comparable to 1975's Best Picture winner, Rocky.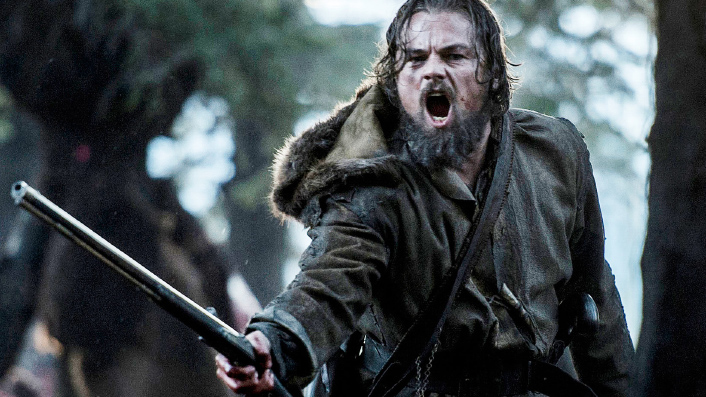 Leonardo DiCaprio practically bellows "GIVE ME AN OSCAR!" throughout this punishing survival drama set on the American frontier in 1823. Whether swimming through icy rivers or eating raw bison liver, he sure earned it, as did Alejandro González Iñárritu for his dazzling direction and cinematographer Emmanuel Lubezki, who shot using only natural light.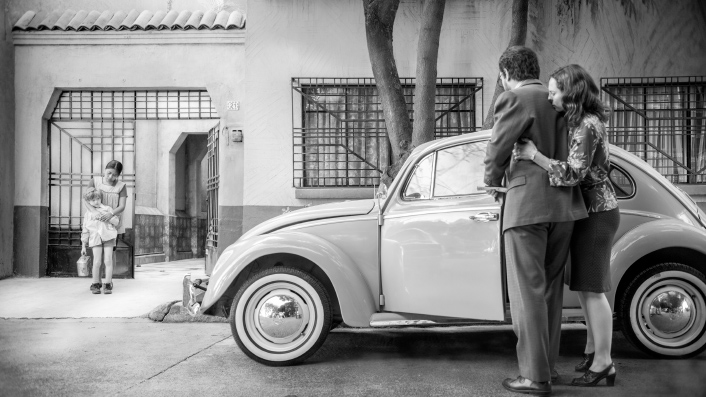 After Gravity, Mexican multihyphenate Alfonso Cuarón is no stranger to little gold statues, but the biggest surprise here is not that Roma is brilliant, but that's it's so intimate: a tale of the writer/director's early life in Mexico City built on filigree details and family conflicts. It won Best Director, Best Foreign Language Film, and Best Cinematography for Cuarón's captivating compositions.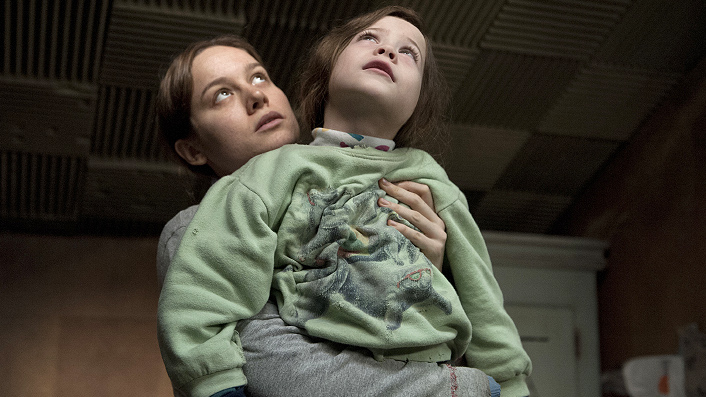 Based on Emma Donoghue's 2010 novel, Lenny Abrahamson's heart-in-mouth drama begins with Oscar winner Brie Larson and her son Jacob Tremblay locked in "Room", the make-shift prison where she has spent the last seven years at the mercy of kidnapper/rapist Sean Bridgers. But when Bridgers starts showing an interest in their son, she comes up with a drastic escape plan.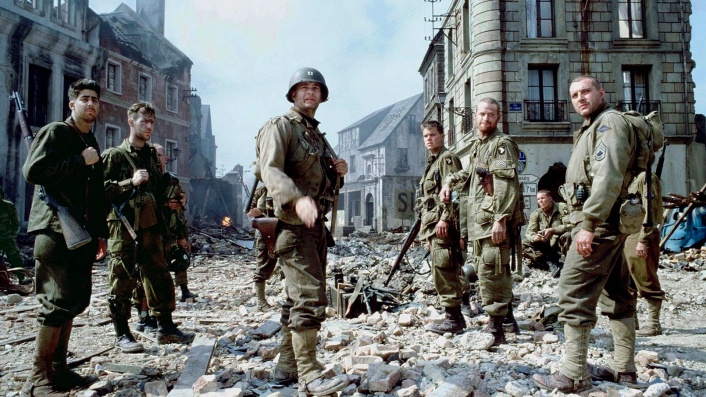 Bookended by some of the most intense battle sequences committed to film, Steven Spielberg's WWII adventure sees Captain Hanks and his men searching war-ravaged France for soldier Matt Damon. It nabbed five shiny statues–including Best Director–and was rightly lauded for its shell-shocked sound, editing and cinematography.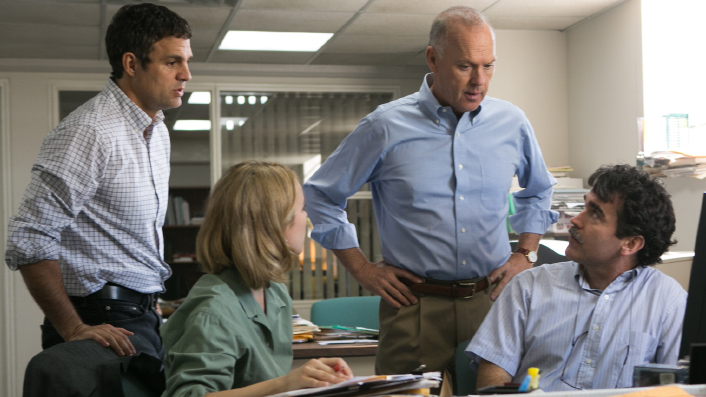 Tom McCarthy's exacting Best Picture winner follows the Boston Globe's Spotlight team as they investigate systemic child abuse in the Catholic church. It's a harrowing story, but what makes it so powerful is that McCarthy and co-writer Josh Singer's Oscar-winning script tell it like a journalist would: through the power of exact, accumulated details.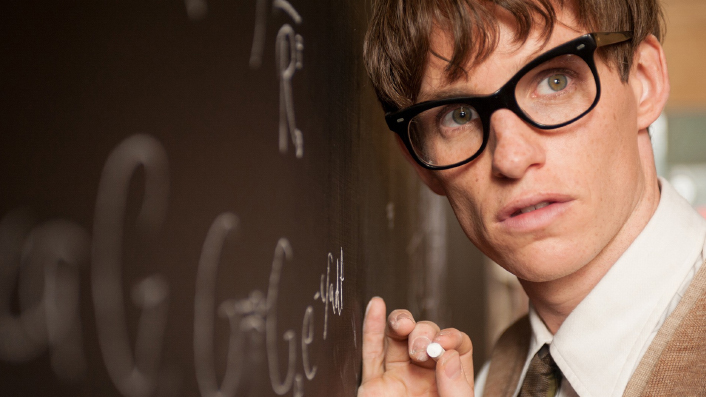 James Marsh's biopic of the theoretical physicist Stephen Hawking, based on a memoir by Hawking's ex-wife Jane, has a sprinkle of Harry Potter-ish magic in its make-up. Eddie Redmayne won Best Actor for his sensitive portrayal of a man looking to expand the universe as his own body crumbles to bits.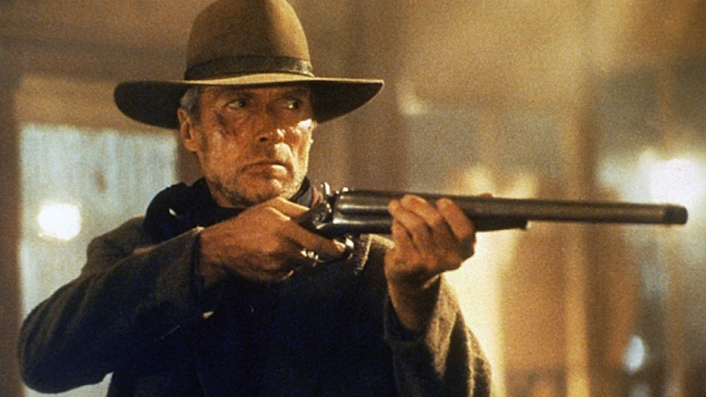 Bringing bleak beauty to a genre he helped shape, Clint Eastwood's 16th movie became only the third Western ever to win Best Picture (the others were 1931's Cimmaron and 1990's Dances With Wolves). The story sees ageing outlaws Eastwood and Morgan Freeman saddling up for one last job against Gene Hackmen's corrupt sheriff—call it The Good, The Bad And The Crusty.