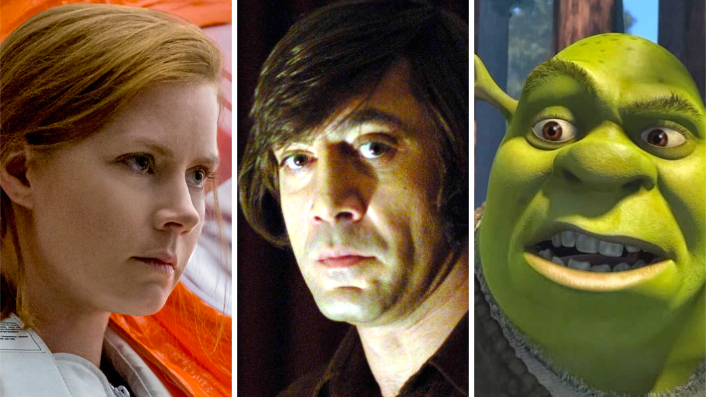 The 20 best Oscar-winners on Netflix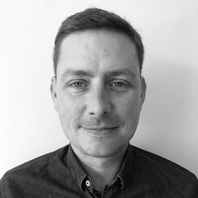 ---
Prestige pics abound on Netflix, with a substantial selection of Oscar-winners. Matt Glasby distills the triumphant trophy-winners down to a top twenty.
UPDATED JUNE 22
See also:
* All new movies & series on Netflix
* All new streaming movies & series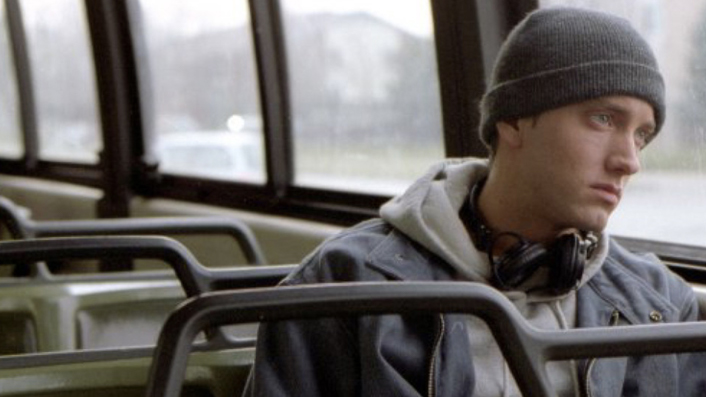 Nobody expected Eminem's acting debut, the story of a poor white rapper making his bones in wrong-side-of-the-tracks Detroit, to be this good. Although Curtis Hanson's slick, sensitive direction helps, the film's crowning glory is the storming anthem Lose Yourself, perhaps the coolest ever Best Original Song winner.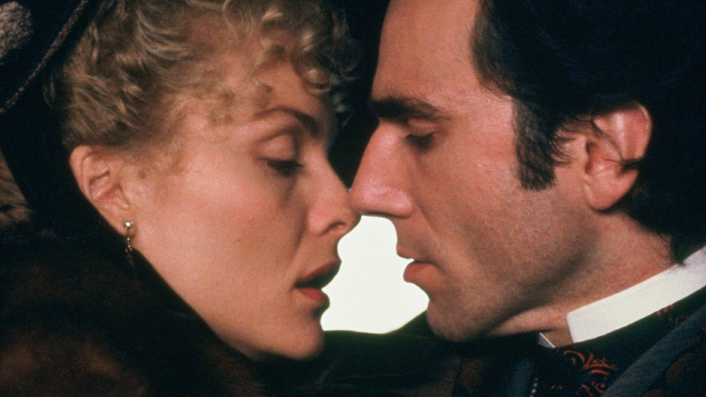 Among the most underrated of Martin Scorsese's mid-period films, this Edith Wharton adaption details an achingly chaste love affair between Daniel Day-Lewis and Michelle Pfeiffer in high-society New York circa 1870. Gabriella Pescucci won an Oscar for her beautiful costumes, while Scorsese's camera emphasises the emptiness behind the elegance.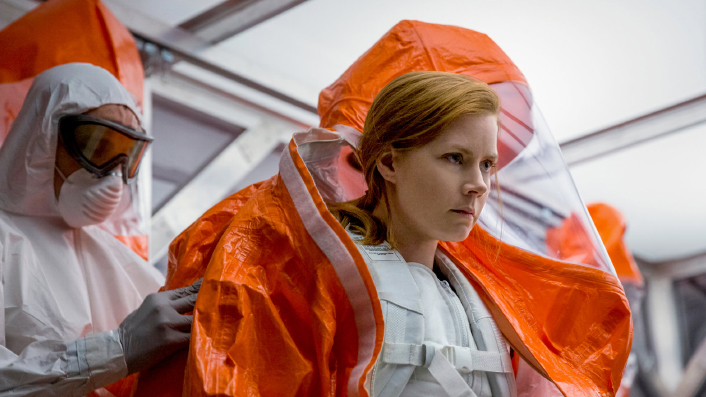 A smart rejoinder to Hollywood's usual bang-crash-wallop invasion movies (cough, Independence Day), Denis Villeneuve's thoughtful sci-fi drama follows linguist Amy Adams, who's drafted in by the army to communicate with aliens. But do they really come in peace? The film won one of its eight Oscar nominations, for Sylvain Bellemare's spooky sound editing.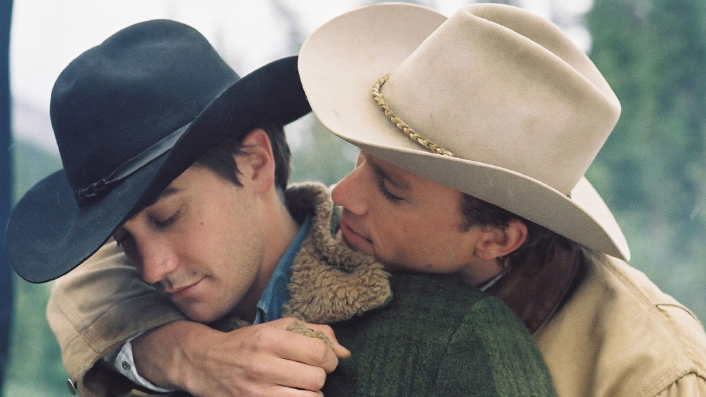 Controversially, Ang Lee's gorgeously rough-hewn romance lost Best Picture to safe bet Crash amid whispers of Academy homophobia. Its offence? Detailing the doomed love that blooms between lonely shepherds Heath Ledger and Jake Gyllenhaal in 1960s Wyoming. Awards for Best Director, Best Adapted Screenplay and Best Score helped sugar the pill.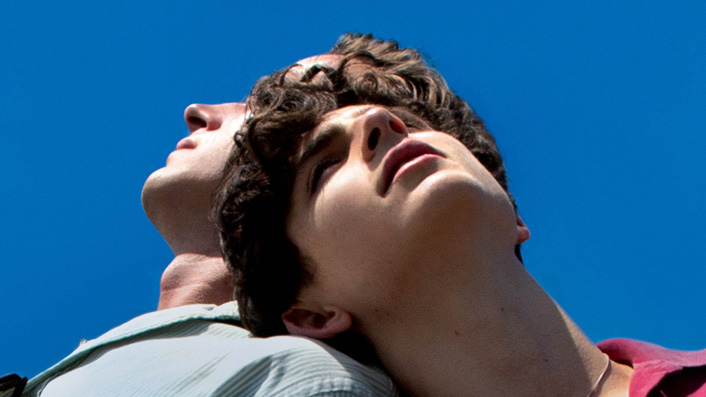 Luca Guadagino's sun-kissed coming-of-age tale follows student Timothée Chalamet as he spends a long, hot, boring summer with his parents in Northern Italy. Boring, that is, until Armie Hammer arrives and the two begin a tender love/lust affair. James Ivory won an Oscar for his sparkling screenplay, adapted from André Aciman's novel.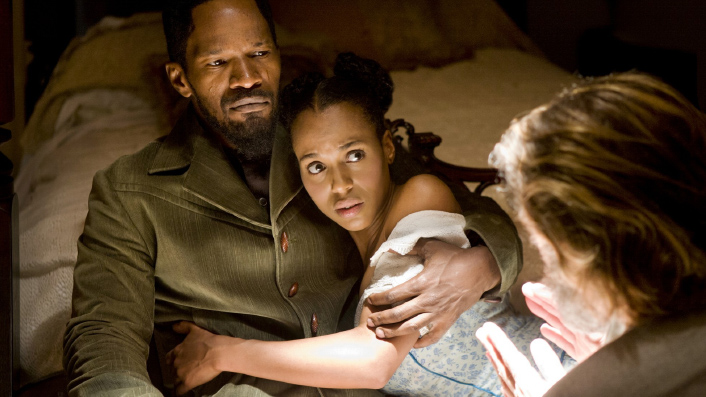 Quentin Tarantino's last good film combines two of his biggest passions: spaghetti westerns and cultural appropriation. Jamie Foxx is dynamite as the eponymous freed slave, Christoph Waltz provides Oscar-winning support, and the script brought QT a second Best Screenplay award—even though his excruciating cameo as an Aussie prospector deserved a Razzie.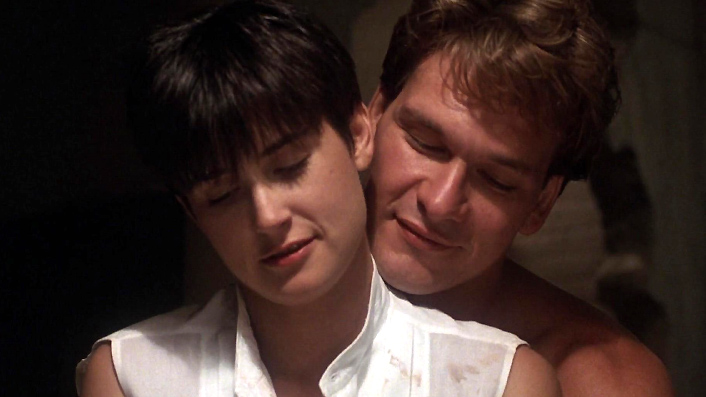 Hunky banker Patrick Swayze comes back from the afterlife to avenge his own death and play horny potter with GF Demi Moore in Jerry Zucker's fun romantic fantasy. It won two Oscars (one more than the same year's Goodfellas, but there you go): Best Screenplay for Bruce Joel Rubin, and Best Supporting Actress for Whoopi Goldberg who goes all in as a dodgy psychic.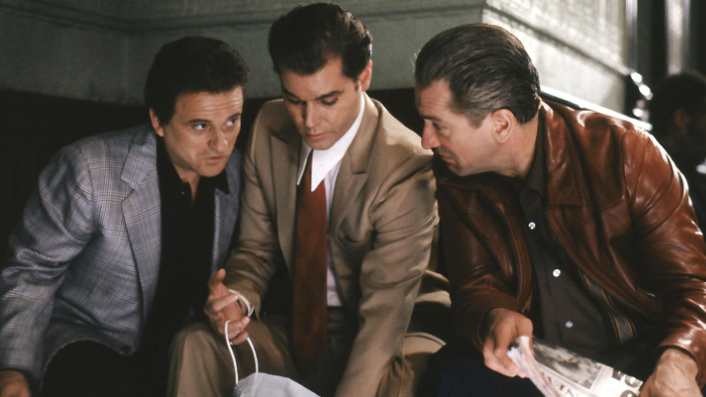 Besides a Best Supporting win for Joe Pesci, Martin Scorsese's magnificent gangster flick lost out to Dances With Wolves on all the big Oscars, but only Kevin Costner would vote that way today. Bold, brassy and breathlessly paced, it tells the true-life story of mobster Henry Hill (Ray Liotta), charting the champagne highs and cocaine lows with outlaw panache.
Sign up for Flicks updates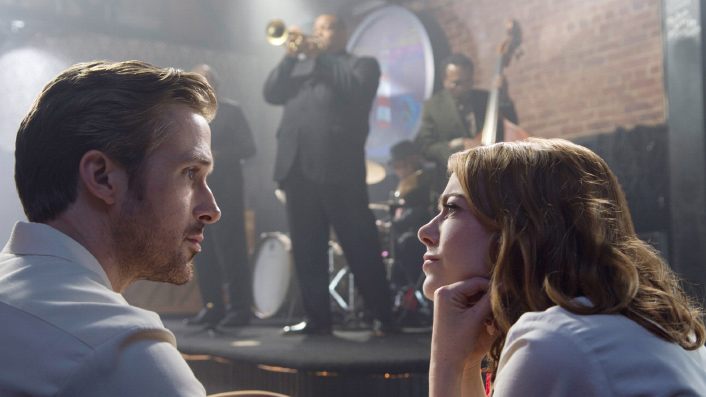 Following the see-sawing fortunes of actor Emma Stone and jazz pianist Ryan Gosling, Damien Chazelle's all-singing, all-dancing LA story is an irresistible update on the classic Hollywood musical. Sadly, its most memorable moment came when Faye Dunaway and Warren Beatty named it Best Picture by mistake (Moonlight was the real winner). Hopefully the six statues it took home provided some consolation…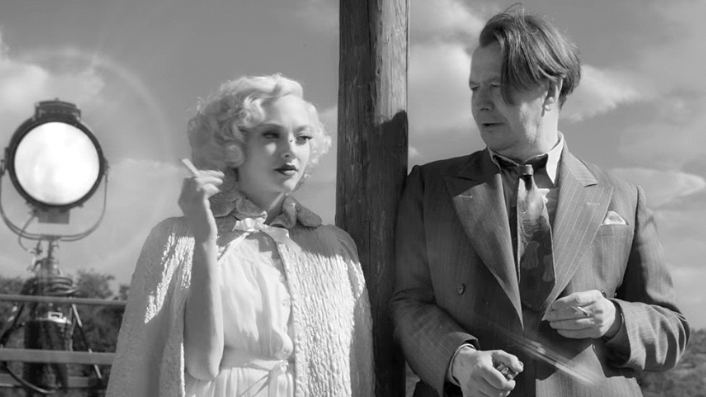 A tribute to sozzled Citizen Kane scribe Herman J Mankiewicz (Gary Oldman), David Fincher's boozy, black-and-white drama peeks behind the curtain at the power struggles of old Hollywood. As usual with Fincher, the technical specs are immaculate, with well-deserved Oscars for Donald Graham Burt and Jan Pascale's opulent production design and Erik Messerschmidt's shimmering cinematography.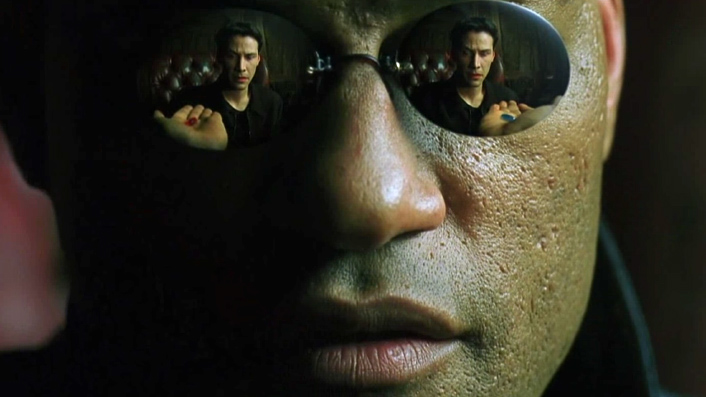 Securing four Academy Awards for its awesome editing, sound, sound editing and VFX, Lana and Lilly Wachowski's game-changing sci-fi contains so many jaws-on-the-floor moments it has to be seen to be believed. The fact it was shot in Sydney, and features tons of Aussie and NZ actors doing sketchy American accents, only adds to the sense of dystopian disconnect.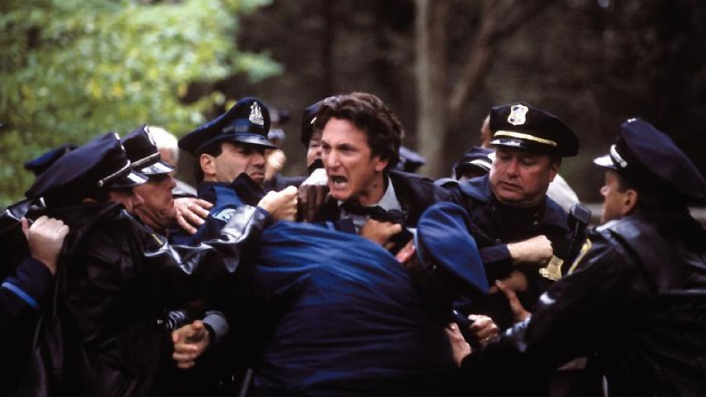 Based on the novel by Dennis Lehane (Gone Baby Gone), directed by Clint Eastwood, and starring at least three of the greatest film actors of their generation, this missing-person drama hums with palpable pain. Sean Penn and Tim Robbins scored Best Actor and Best Supporting Actor statues—the first time that's happened since Ben Hur in 1959.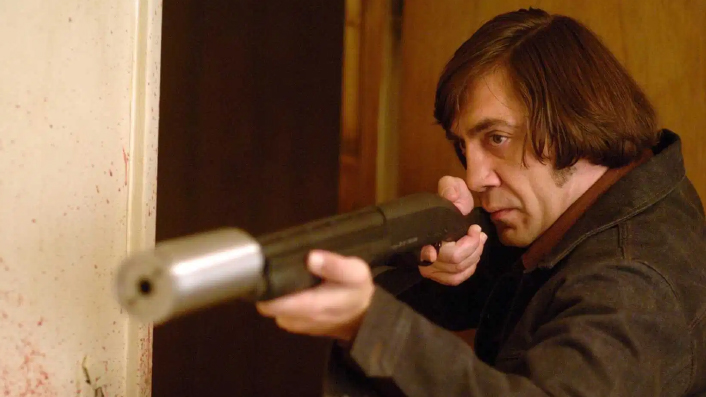 Based on a screenplay by Cormac McCarthy, the Coen brothers' sophisticated Neo-Western pits three immovable forces—Vietnam vet Josh Brolin, aging sheriff Tommy Lee Jones and conscience-less killer Javier Bardem—against each other, with brutal, bleakly funny results. It won four Oscars, including Best Director and Best Supporting Actor for Bardem's bizarrely terrifying turn.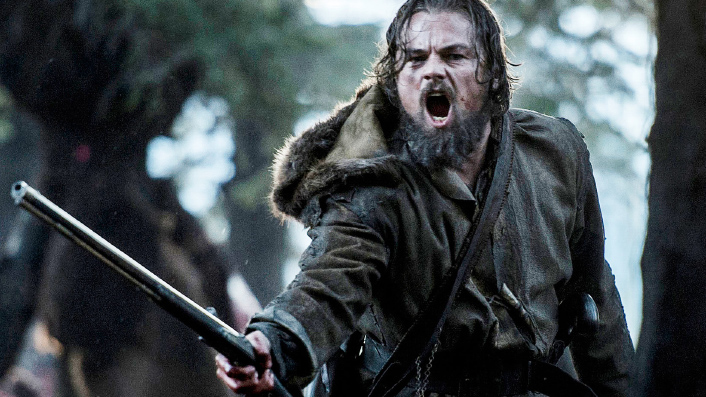 Leonardo DiCaprio practically bellows "GIVE ME AN OSCAR!" throughout this punishing survival drama set on the American frontier in 1823. Whether swimming through icy rivers or eating raw bison liver, he sure earned it, as did Alejandro González Iñárritu for his dazzling direction and cinematographer Emmanuel Lubezki, who shot using only natural light.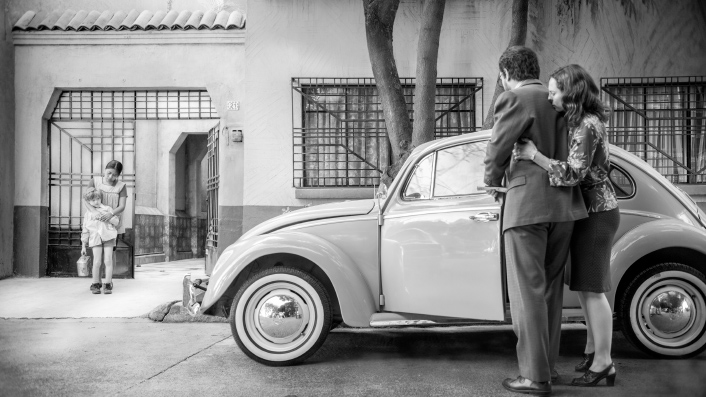 After Gravity, Mexican multihyphenate Alfonso Cuarón is no stranger to little gold statues, but the biggest surprise here is not that Roma is brilliant, but that's it's so intimate: a tale of the writer/director's early life in Mexico City built on filigree details and family conflicts. It won Best Director, Best Foreign Language Film, and Best Cinematography for Cuarón's captivating compositions.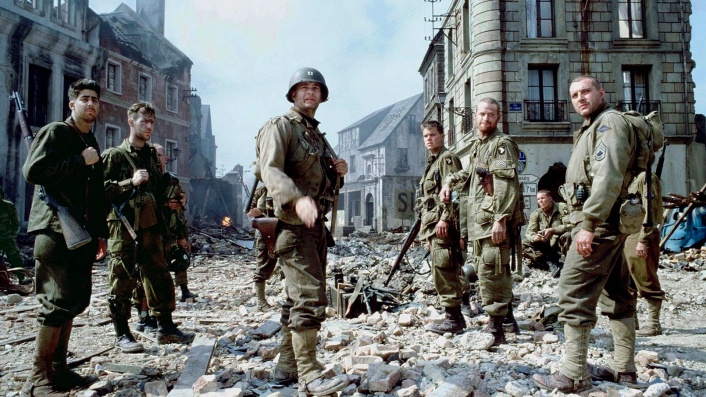 Bookended by some of the most intense battle sequences committed to film, Steven Spielberg's WWII adventure sees Captain Hanks and his men searching war-ravaged France for soldier Matt Damon. It nabbed five shiny statues–including Best Director–and was rightly lauded for its shell-shocked sound, editing and cinematography.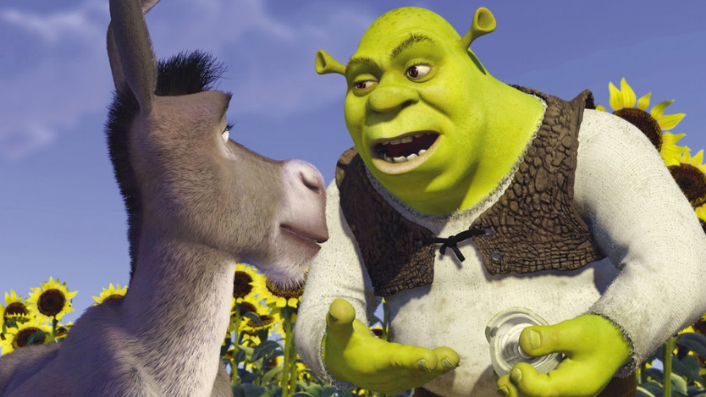 A witty rejoinder to the Disney-fication of kids' movies, Dreamworks' irreverent fairytale won the first-ever Best Animated Feature Oscar. Mike Myers voices the grumpy green ogre who, along with sidekick Donkey (Eddie Murphy), takes on big baddie Lord Farquaad (John Lithgow)—said to be based on House of Mouse CEO Michael Eisner. Miaow.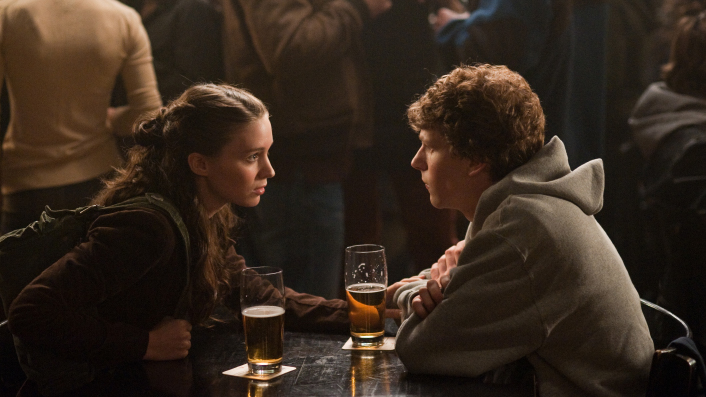 David Fincher's Facebook drama plays out like a digital-age Faust, with angry nerd Mark Zuckerberg (Jesse Eisenberg) making history by creating social media but losing all his friends in the process. Of eight Oscar nominations, it won three: best score, best editing and best adapted screenplay, for Aaron Sorkin's classy, caustic script.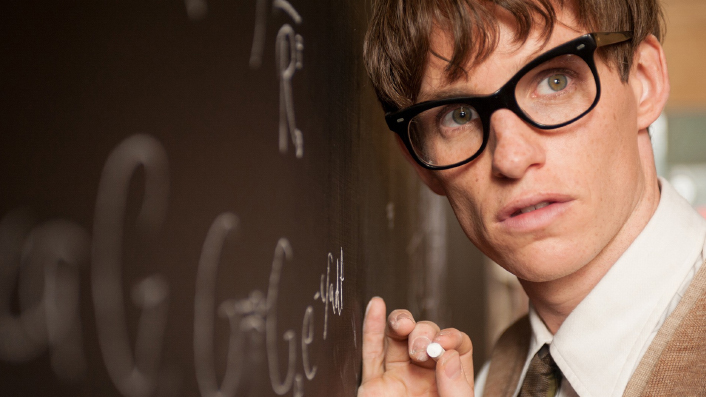 James Marsh's biopic of the theoretical physicist Stephen Hawking, based on a memoir by Hawking's ex-wife Jane, has a sprinkle of Harry Potter-ish magic in its make-up. Eddie Redmayne won Best Actor for his sensitive portrayal of a man looking to expand the universe as his own body crumbles to bits.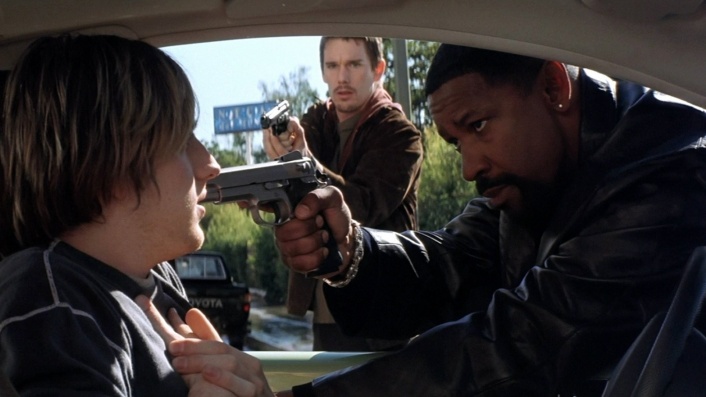 When rookie Ethan Hawke rides along with corrupt old-timer Denzel Washington in Antoine Fuqua's razor-sharp cop drama, things spiral out of control faster than a PCP-spiked joint. Washington won his second Best Actor Oscar as Detective Alonzo Harris. Dr. Dre, Snoop Dogg and Macy Gray watch and learn.